Student Entrepreneur Wins Startup Pitch Competition at National Conference
Sara Howard MBA 19 accelerating digital therapeutics startup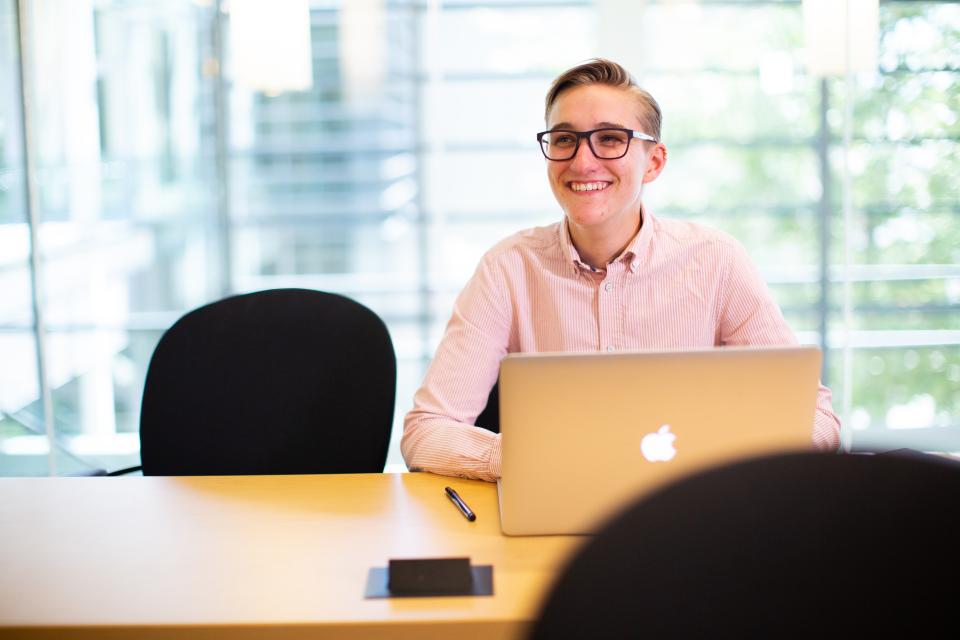 Digital therapeutics startup Cognivive, based on UC Davis research, is on a roll with seed funding.
Sara Howard MBA 19 recently won a national pitch competition with "digital medicines you want to take," the mission of a medtech startup she helps lead that is based on UC Davis research. 
A student in the Sacramento Part-Time MBA program, Howard is the business development manager for Cognivive. In 2017 she joined a team  She led by founders Professor Tony Simon of the UC Davis MIND Institute and game designer Ted Aronson.
Dean's Big 3 Video: Cognivive's VR Innovation
Cognivive develops treatments in the form of virtual reality games. The technology serves as therapy for cognitive impairments, which affect millions of children and adults worldwide.
Howard has a deeply personal stake in digital therapeutics and the company's success. Her father suffered a debilitating stroke a few years ago. He is now testing out some of their prototypes to help improve the treatments.
Head-to-Head MBA Startup Pitches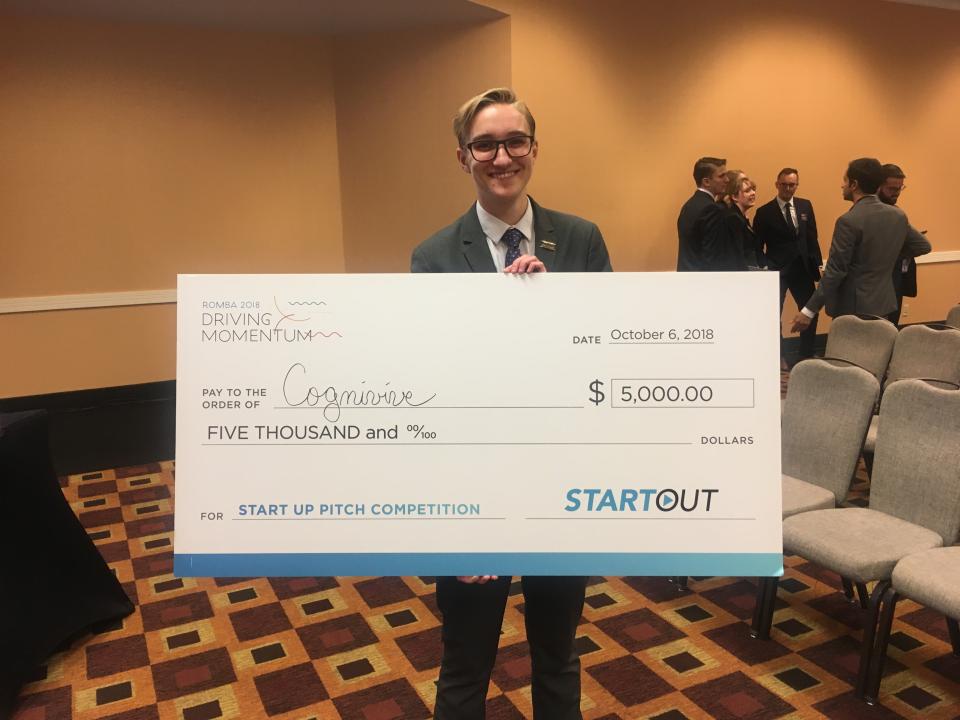 On Oct. 20, Howard traveled to Minneapolis, Minn., to compete in a pitch competition for the Reaching Out MBA (ROMBA) conference, the world's largest gathering of LGBTQ business students.
While Howard has already competed in multiple competitions, the ROMBA StartOut Pitch Competition was her first to pitch alongside fellow MBA students from across the country.
"Not only were they sharp presenters," she said, "their ventures were all labors of love."
Howard, who co-founded the GSM Pride Network, also shared how refreshing it was to see half of the ventures led by LGBTQ women, which on average accounts for less than one percent of all MBA students.
Venture capitalists and successful entrepreneurs judged the competition, which ended in a tie for the final round. Back on stage, Howard spoke eloquently with carefully chosen words, as one audience member said. She ultimately convinced the judges that Cognivive stood out.
Howard plans to put the $5,000 prize to work accelerating the company's prototypes to be able to place them in the hands of stroke and traumatic brain injury patients this fall.
"My dad will be among those patients," she said.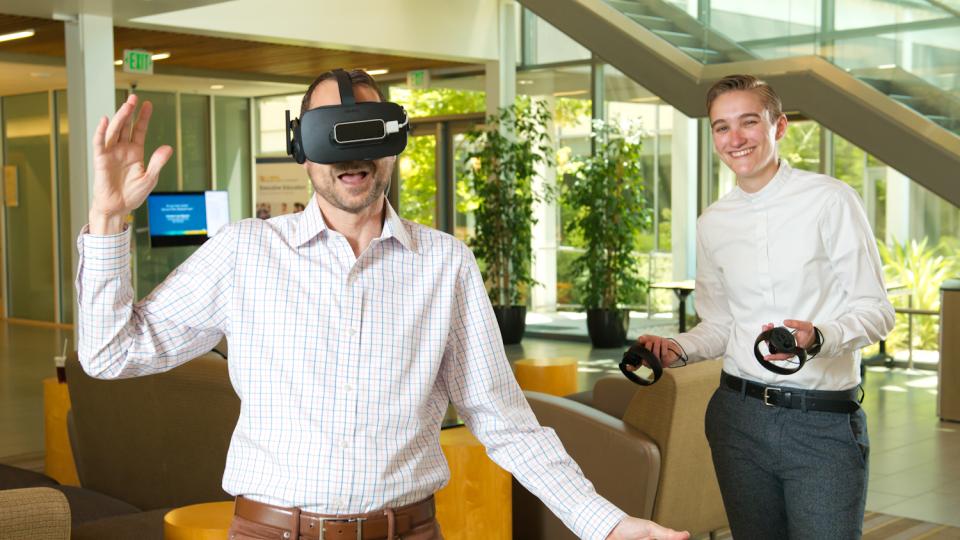 Cognivive Riding A Wave in Seeking Investors
As the company looks for seed funding, the team at Cognivive has been on a roll.
Cognivive was one of 22 startups selected by the Association of Public and Land-grant Universities and the Association of American Universities for the 2017 University Innovation and Entrepreneurship Showcase in Washington, D.C.
Then in March, the company was one of four finalists in the Sacramento Kings Capitalize startup contest, the only crowdsourced startup contest hosted by a National Basketball League team. In April Cognivive also won the audience choice award at the MedTech Conference in San Francisco, Calif.
In May Cognivive won second prize and $5,000 in the Big Bang! Business Competition, which is hosted by the UC Davis Institute for Innovation and Entrepreneurship at the Graduate School of Management.
Cognivive is also among the top two startup finalists in the biopharma category of the Sacramento Region Innovations Award. The winners will be announced Nov. 1.
Video: Sara Howard presents Cognivive
The referenced media source is missing and needs to be re-embedded.