Synaptics CEO and Alumnus Michael Hurlston Shares Value of MBA with Full-Time Class of 2024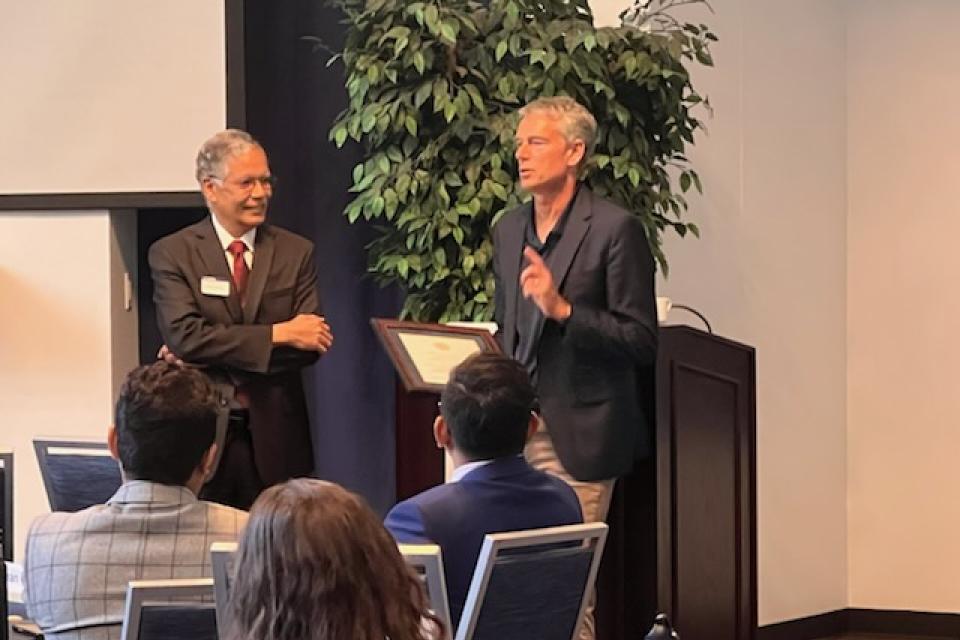 Our new Full-Time MBA cohort recently had the chance to hear from alumnus Michael Hurlston MBA 90, CEO of Synaptics, as part of our onboarding series for the class of 2024. Speaking about the value of an MBA from UC Davis, and how it led him to where he is today, Hurlston emphasized the transformational nature of his experience at the Graduate School of Management.
His MBA was the reason why he pivoted from a technical job as a design engineer to a business career in marketing and sales. After successfully exiting three smaller companies that were either bought or were listed on the stock market, Hurlston started a company and learned several management lessons before he sold the company.
This entrepreneurial experience enabled him to launch the wireless division at Broadcom, a unit that started when wireless was little known and grew to over $3 billion in sales by 2012.
Before later joining Synaptics, Hurlston enjoyed a brief stint as CEO of Finisar, a manufacturer of optical communication components and subsystems. Finisar was acquired by II-VI during his tenure.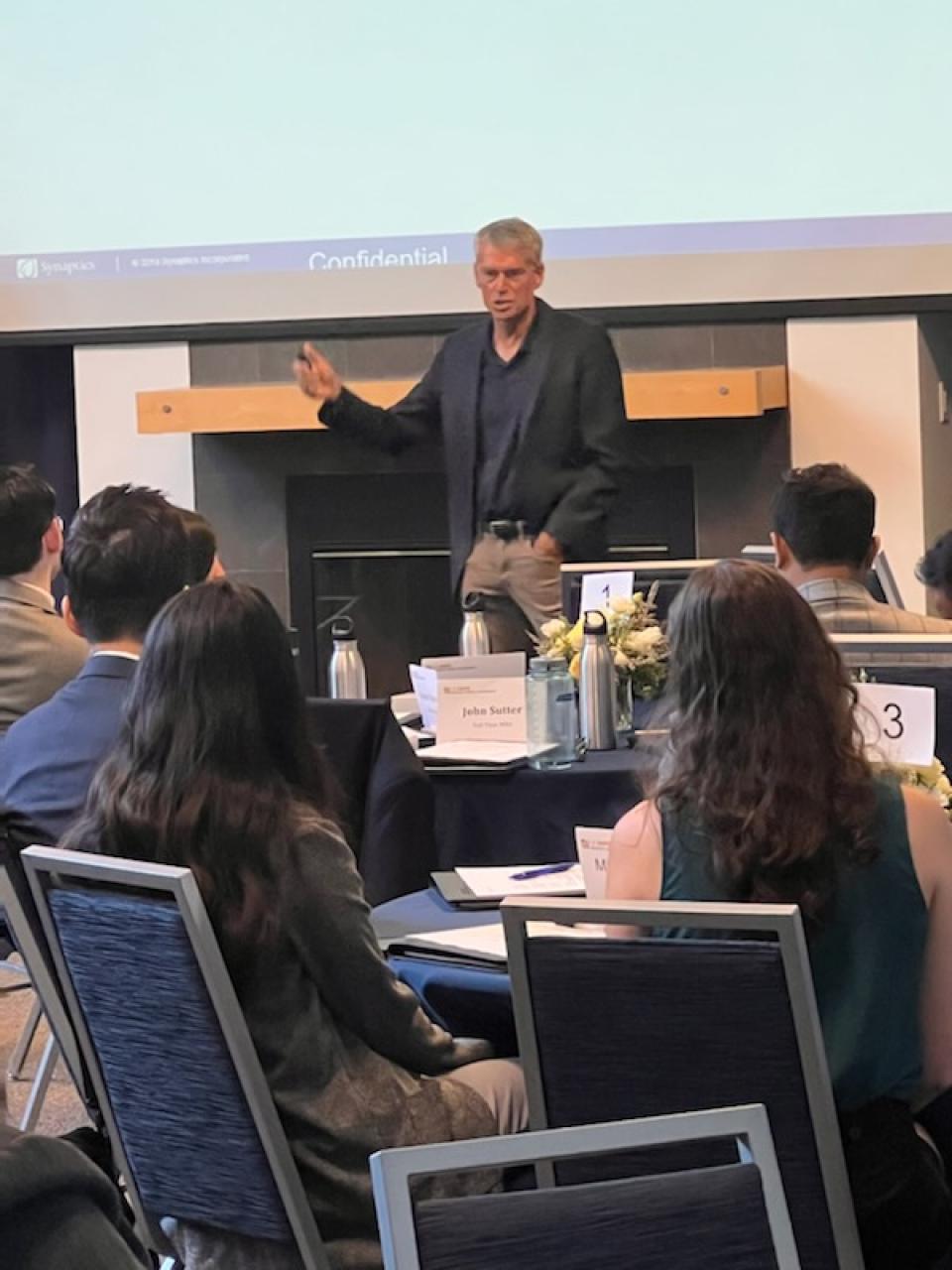 Lessons Learned as CEO
Hurlston spoke about the importance of each of the fields of management and how they helped him navigate the challenges in building successful business units or businesses. He spoke of marketing and how every CEO knows customer orientation is the key to survival and growth.
In his role as the CEO, he shared about how he took lessons from finance and improved the gross margin and EPS at Synaptics, which has a portfolio of IoT and human interface solutions in touch, display, biometric security, audio and video. During Hurlston's tenure at Synaptics, the gross margin almost doubled and the stock price quintupled. Some of the decisions involved developing and maintaining organizational culture and he spoke of the lessons in the MBA program that focused on organizational behavior, team building and leadership.
During the active Q&A session that followed, students asked him about one's failures along the way and how one would handle them.
Hurlston advised students to learn from those mistakes, but not dwell on them. He said it is more productive to focus on how to rectify any disadvantages that resulted from missteps than focusing on the missteps themselves.
Another student asked about market risks and how to approach them. Hurlston spoke about various strategies people use ranging from so-called "blue-sky" projects to refining products for existing markets. Ultimately, the risk tolerance of the company determines the best route to take.
After answering questions about the receptivity of his employees to the changes his team was making at Synaptics, Hurlston said building trust in an organization and collaboration are the key to achieving results. He referred to the Collaborative Leadership Program, a signature offering of the Graduate School of Management, and encouraged students to be part of the unique experience.
Students enjoyed Hurlston's friendly and casual approach, and were impressed by his commitment to his alma mater and his generosity in giving his time, talent and other resources to benefit the School and UC Davis.
An Aggie Family: Student Support and Endowing GSM Deanship
Alumni Hurlston and his wife, Joelle Hurlston, who met at UC Davis, are longtime donors and in February 2022 announced that they are giving $8 million to support Aggies along every step of their college paths, from meeting basic needs to offering the very best career development, innovation opportunities and graduate school experiences. A significant portion of the contribution established the first endowed deanship on the Davis campus at the Graduate School of Management.