Table for Two: Why I Switched Careers
My jump from financial services sales to marketer for OpenTable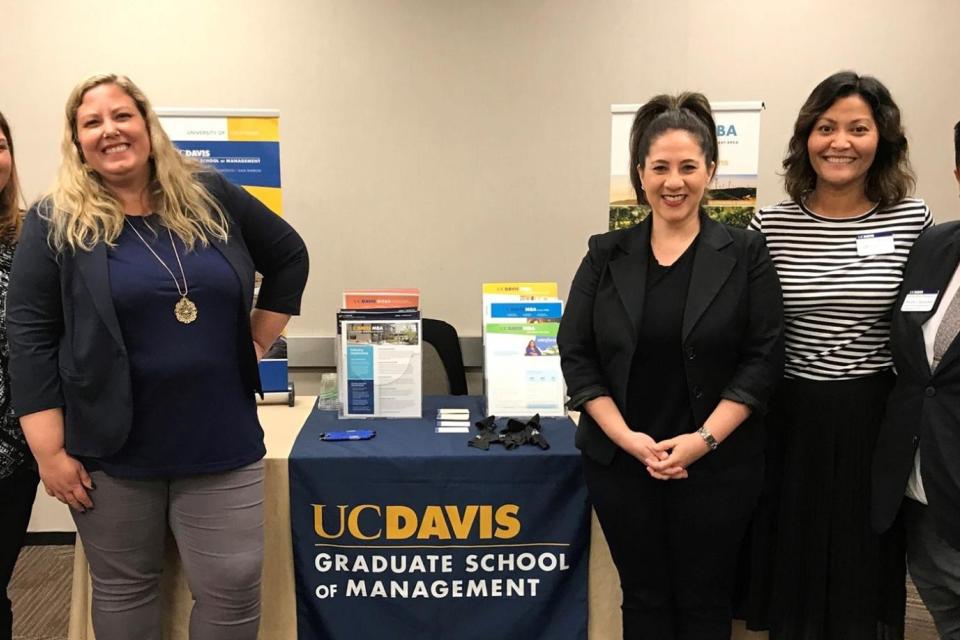 I often describe my career path as a jungle gym, rather than a corporate ladder.
When I applied to the UC Davis Bay Area MBA program, I was in the midst of a career change. I yearned to be a marketer in the restaurant industry, which I loved, but I was stuck in financial services and unsure of how I'd make the jump and follow my passion. Luckily, because of my experience at the Graduate School of Management, I navigated through the choppy waters of career change and figured out how to get there.
As you may imagine, venturing through a career transition is not easy. It never is. It presents a myriad of challenges that require you to carefully consider every decision and to take each step forward with perseverance and resilience.
The first steps weren't easy, but they were the most important. I contemplated change for some time, but committing to it was a different story.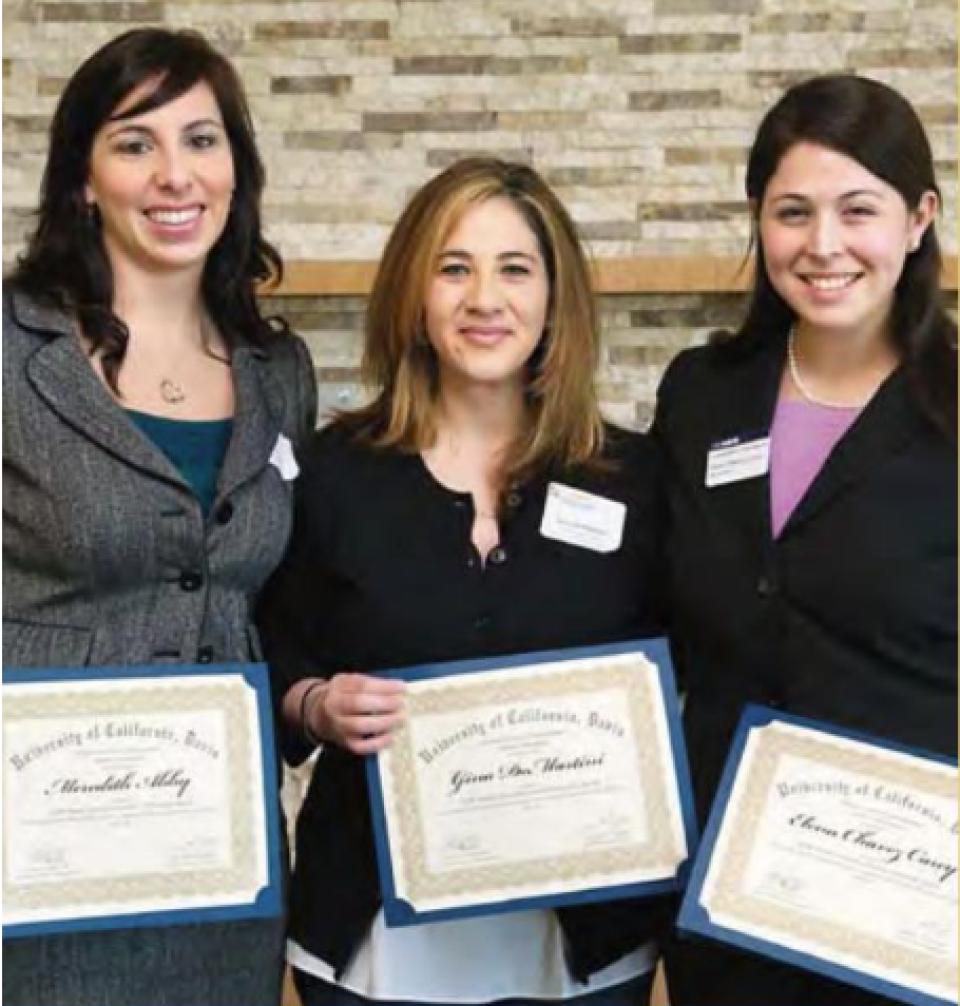 At the time, I had to weigh my career aspirations against my personal and financial goals. After weighing all the pros and cons, I knew it was time for me to resign from my job and acquire more knowledge by pursuing an MBA to pivot my career to a new function, and ultimately a new industry.
So I took action, jumped in head first, and didn't look back.
Sales to School
It was the late-2000s, and at that time, I had been working for nearly seven years in financial services in a sales role that I started right out of college. While I was on an upward career trajectory and succeeding at work, I was emotionally disconnected.
I envisioned my future as a marketer and sought to work in an industry that I was passionate about. If I stayed in the comfortable and secure spot that I was in, I would have never left.
So, rather than climb the corporate ladder in financial services—an area I knew I would not enjoy for long—I forced myself on a new venture filled with discomfort and change to pursue a future in the food industry.
It was scary and invigorating all at the same time.
My Love for Marketing
I wanted to step up my game as a marketer. While I understood how to position and sell products to our clients, I never had a chance to build, execute or own a brand or product marketing program—let alone manage a campaign from beginning to end.
I wanted to build upon my marketing education as a USC undergraduate. I needed to learn more about the ins and outs of marketing strategy, brand management, consumer behavior, pricing, digital and social media marketing, product marketing, market research and international marketing.
I wanted to learn it all and ultimately step into a position where I could build large-scale marketing programs and campaigns from strategy and planning to end-to-end execution.
Before I resigned from my sales job, I spent time researching and applying to grad schools. To become a marketer in an industry that I loved, I first needed to strengthen my marketing acumen and find the right MBA program to help me do that.
"I researched what seemed like hundreds of programs. UC Davis stood out among them all."
Once I learned more about the UC Davis MBA program, I wanted to be a part of it. I loved the close-knit community environment, collaborative spirit, strong marketing curriculum, and the career and networking opportunities. I also wanted to pursue the next steps in my career quickly and needed to join a program that offered the flexibility to work full-time while I earned my degree.
When I received my acceptance letter, I was elated and couldn't wait to get started.
Starting My MBA in San Ramon
"The GSM helped me secure my first legit marketing role, which was a major stepping stone for me to build my marketing career."
Stepping on the Bay Area MBA campus changed everything for me.
I took every marketing course possible, joined and started organizations and participated in as many networking and MBA events as I could. Through these experiences and opportunities, the School taught me how to put myself out there in a new way, make new connections, build relationships, try new things, and to fearlessly take the initiative to get things done.
If it wasn't for UC Davis and what I learned, I likely never would have been able to successfully pivot from sales to marketing and accelerate my career.
Lifelong Learning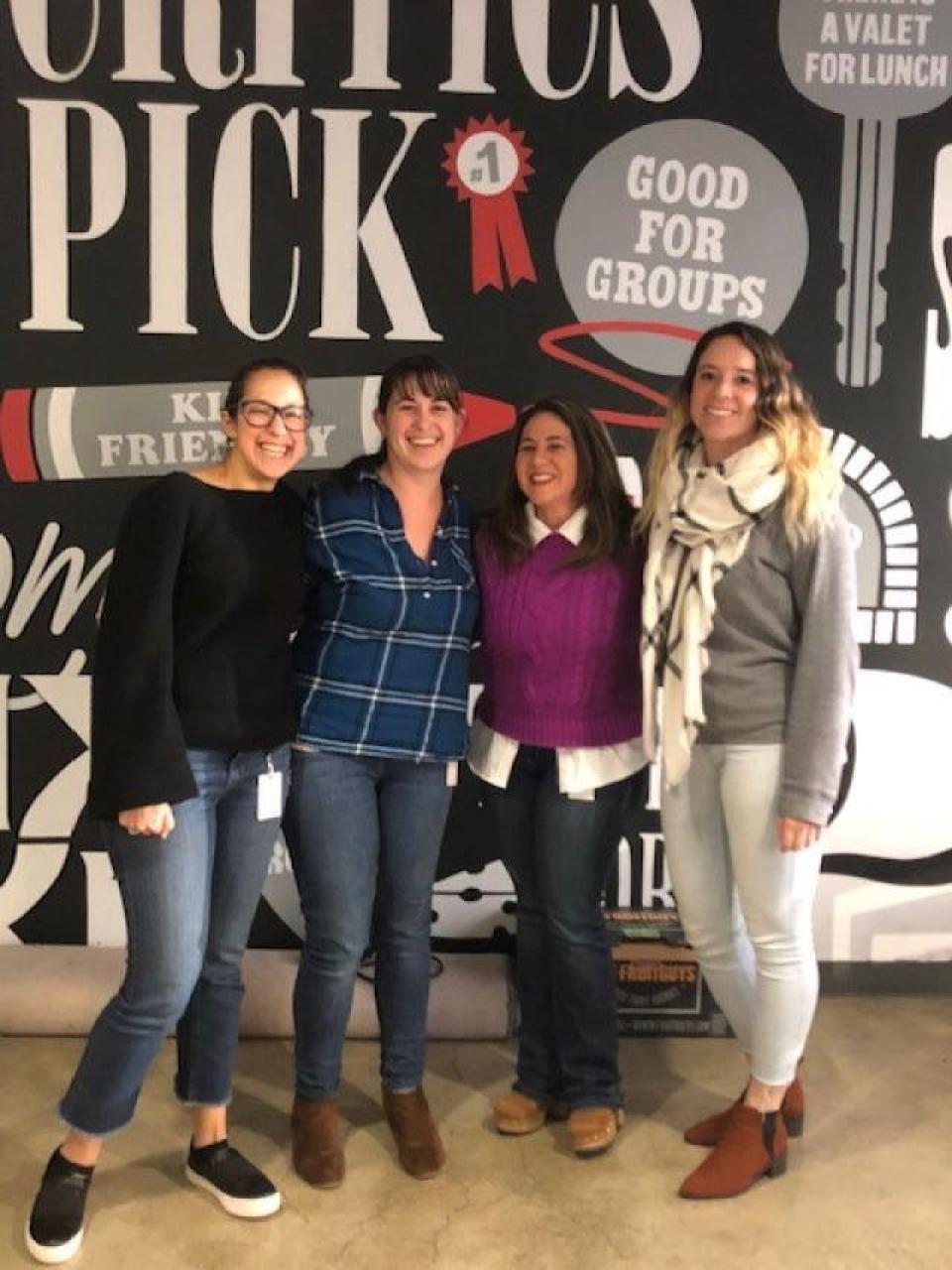 Years later, I returned to school yet again to achieve a personal goal: to graduate from culinary school, which ultimately led to my current role at OpenTable.
Learning to be a bold and fearless leader at UC Davis gave me the confidence to pursue my role. I had the marketing acumen, self-assurance, confidence, and newfound culinary education to take the next leap.
Today, I oversee business-to-business marketing at OpenTable, bringing products to market that help restaurants succeed.
Every day I collaborate with cross-channel partners and cross-functional teams, and somewhere deep down, the GSM is with me. My education at UC Davis helped me acquire all the necessary marketing knowledge I needed to succeed, but most importantly, I learned about people.
I discovered the power of teams, the importance of building authentic relationships and understanding human behavior. Regardless of your function or industry, it all comes down to people. I'm thankful to Professor Kimberly Elsbach for enlightening me about this.
New Year's Anniversary
2020 marks 10 years since I earned my MBA and set out on my career change. I'm appreciative of the journey—through all of the ups and downs—and my final destination.
As I learned, it's important to believe in yourself. There are times when you're going to be on top of the world, and believe you can do it all. And there will be tough times, when you're going to feel deflated. The most important thing, throughout the roller-coaster career bumps, is to never let uncertainty get in your way. You will persevere when you put your mind to it.