Tight-knit, Helpful Community at UC Davis Reminds Me of Home
How my love for accounting deepened in the Master of Professional Accountancy program
Image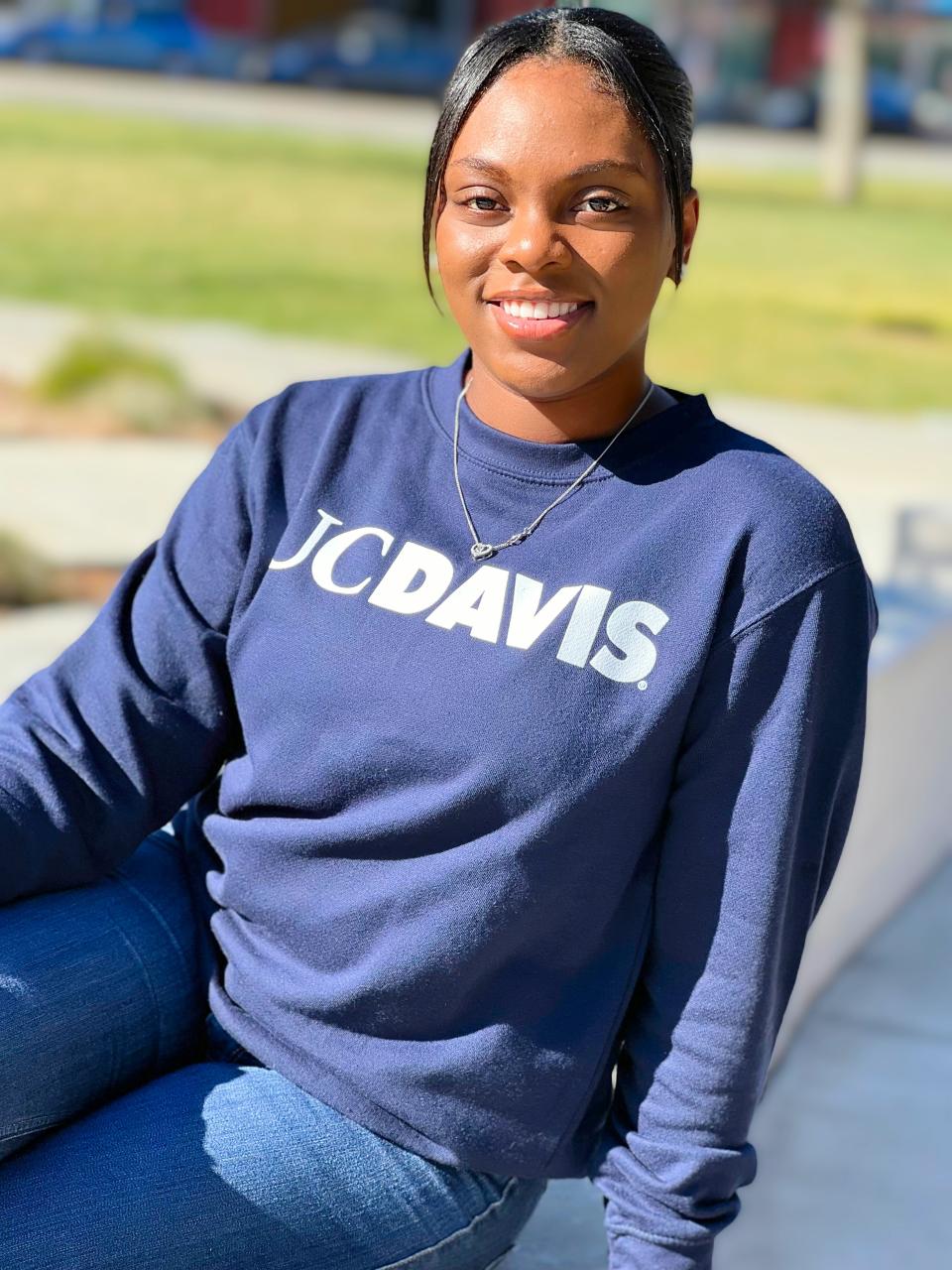 Born to a small family in the Caribbean, my road to the Master of Professional Accountancy (MPAc) program has been anything but linear. What kept me moving forward—and enabled me to earn my graduate accounting degree—was my family's values of hard work and determination.
Early Lessons in Self-Motivation
I grew up in a small community in Jamaica where nothing is handed to you. I had no choice but to seek my own motivation. I told myself daily, "I have to be successful in the future."
I was first introduced to accounting in the ninth grade, and the subject was challenging. However, my grandmother, a chief motivational force in my life, reminded me, "The greatest victories are won through fighting the hardest battles." That pushed me even harder to earn those A's.
As the years went on, my love for accounting grew as the subject forced me to grow.
Searching for Professional Growth Leads to UC Davis
In 2017, I immigrated to the U.S. to pursue my bachelor's degree in accounting.
Even while working on my degree, I was continually thinking beyond that to what should come next. As an international student, I was always searching for opportunities to grow professionally, which led me to the University of California's Summer Institute for Emerging Managers and Leaders (SIEML) program in 2019, where I learned more about the UC programs, including UC Davis.
SIEML is a UC systemwide initiative that aims to increase diversity in graduate business programs at the six University of California business schools. The summer immersive business and career leadership experience invites undergraduate students who are enrolled in their sophomore or junior year at an HBCU (Historically Black College and University) or HSI (Hispanic Serving Institution).
SIEML provided me with a plethora of resources for my professional growth, and I met others like me who want to make a positive change in the world.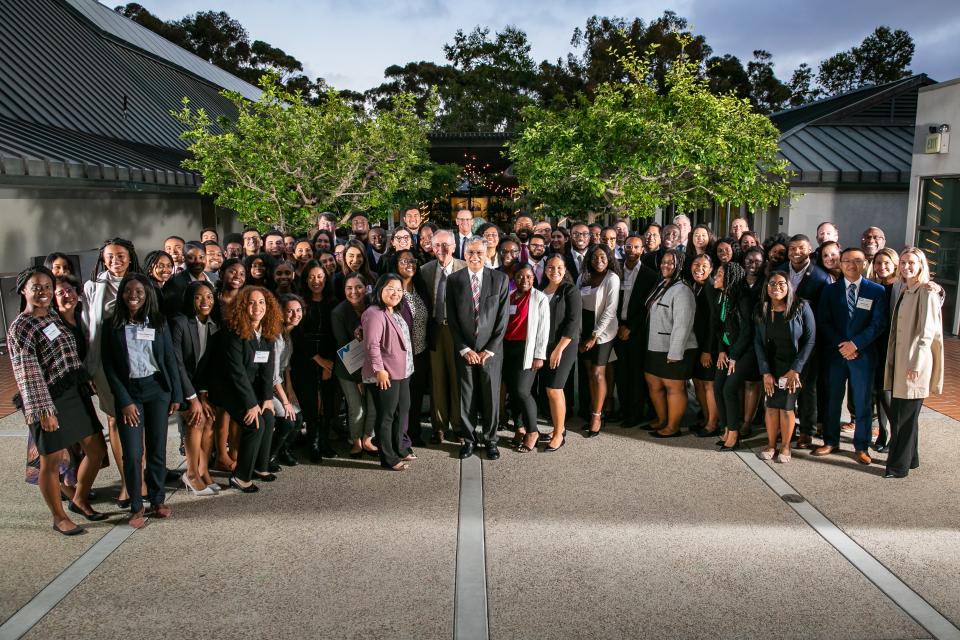 MPAc's Family Environment and Outstanding Professors
After participating in this program, I had a scholarship to attend any UC business program. University of California schools are large institutions. Coming from that small community in Jamaica, I wanted to study with a small, tight-knit community. I also wanted to ensure whatever school I chose would also stretch my abilities. So, I decided to apply to UC Davis and another UC.
I was accepted into the other UC and decided to attend, but, when I got there, something still felt missing. I knew I needed a differentiator for me to choose which program to attend.
I decided to give UC Davis a second look. My interview with MPAc Executive Director Will Snyder sold me on UC Davis. He detailed how the classroom functioned as close-knit, family-like environment. He also explained I would have the opportunity to learn from other amazing students hailing from diverse backgrounds. Those things, and the program's outstanding professors, made UC Davis a winner.
Attitude of Excellence Leads to Scholarships, Internship
Thanks to my grandmother, I have always strived for excellence in everything I do. Living out my family values has earned me several scholarships from notable institutions. In 2019, I was awarded the Deloitte HBCU Emerging Leaders and Managers in Accounting Scholarship, and the 2020 National Association of Black Accountants Eastern Region Scholarship.
I was also awarded an internship from Deloitte, the largest professional services network in the world, headquartered in London. The experience offered a lot of insight on what working in the accounting profession looks like, specifically auditing, which further enhanced my love for the career.
Tight-knit Community Willing to Help
One of the most important lessons I have learned from UC Davis' MPAc program is to speak up if you need help. The professors are always available to help. Some of the courses from the program have been challenging, but my peers and professors are always willing to lend a helping hand. The MPAc program sets itself apart with the commitment and resources they provide to students for learning.
Accomplishing the "Impossible"
The little girl I once was, from a small country like Jamaica, would be very proud of what I have accomplished today. I am in a rigorous program that reminds me nothing is impossible when you apply hard work and determination.
What excites me the most about the MPAc program is the amazing faculty and all that I am learning. Likewise, I have met some pretty amazing individuals in my cohort. I am excited to see where our careers take us.
MPAc: A Launching Point to Fulfill Big Dreams
I am thrilled that, even before I've graduated, I've been offered a job! I will continue my professional growth as an audit association at Deloitte, a great Big 4 accounting firm. I also plan to take the CPA exams (Certified Public Accountant) this summer. The CPA is a big challenge but the professors here at MPAc have prepared us well, and I am confident in my abilities to pass.
True to my daring nature, I don't think my journey ends at receiving my CPA license. One of my biggest aspirations is to own a wealth management consultancy firm. It is a goal I will be working toward after completing my degree.
Dreams can become a reality when given the right opportunity and environment to thrive. UC Davis has provided that environment for me. I am excited for the road ahead, as well as grateful for where I am today.