Tips for Acing Interviews with Top Accounting Firms
Take advantage of MPAc program resources for student interviews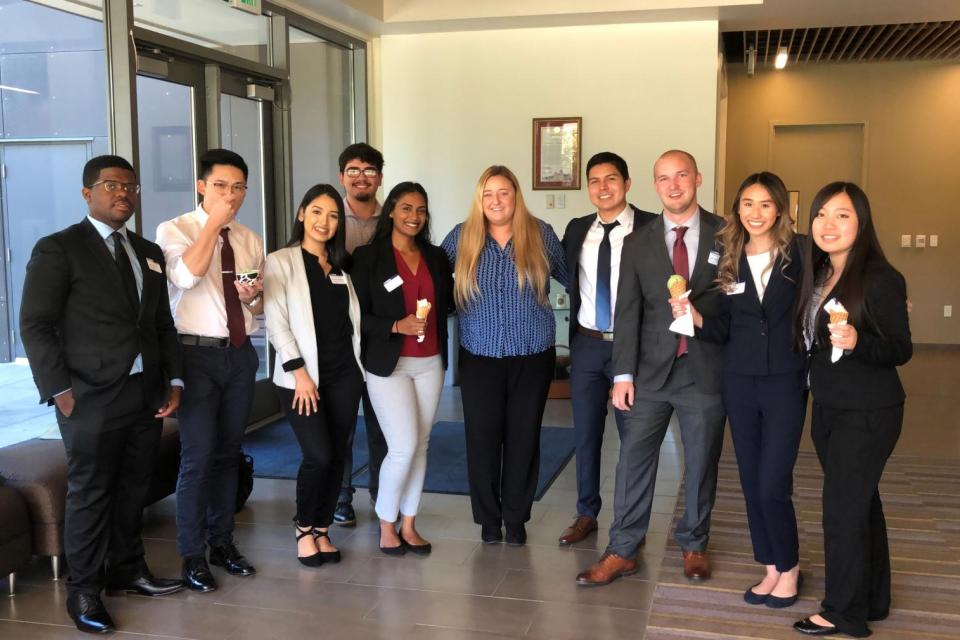 After being admitted to the MPAc program last summer, I was excited about the opportunities ahead. I quickly gained new skills from the career development team, which hosted a career boot camp.
Image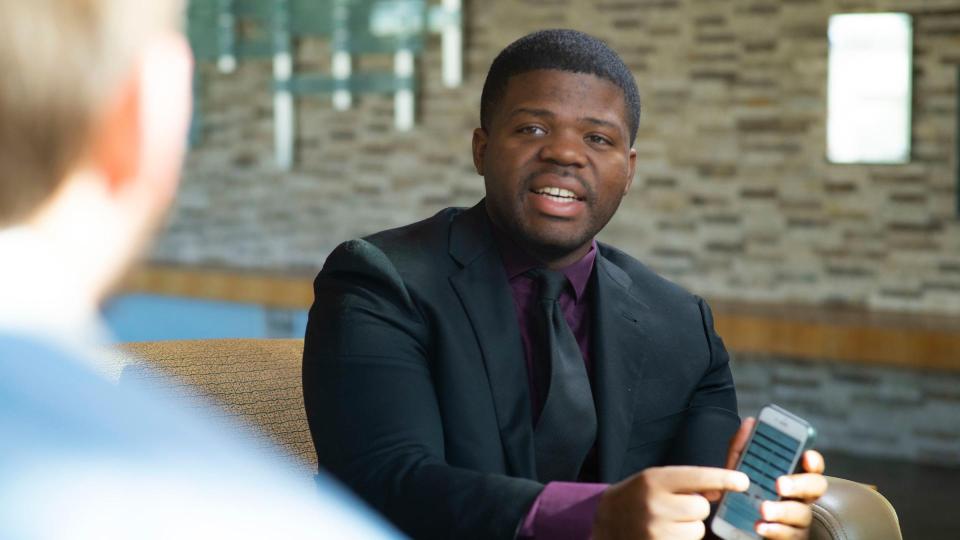 The boot camp provided our class with the tools necessary for success, including advice crafting resumes and cover letters to showcase our skills, extensive interview preparation and outside professionals who offered us valuable advice on recruitment topics.
And, we had to ramp up fast. During orientation, even before the program even started, we met with representatives from the Big Four firms (PWC, Deloitte, EY and KPMG) and many regional firms across Northern California. Interviews continued through the Thanksgiving holiday.  
Clearly, as a class, we were well prepared. Five months ahead of graduation, 97% of our MPAc class who are U.S. eligible have received job offers at the Big Four and other top firms. 
Interviewing: Like Studying for a Test
To prepare for interviews, it's important to conduct research on the firms. This gives you insight into their workplace, allows you to ask smart follow-up questions and usually leaves a good impression on your interviewers. Plus, it can set you apart from your competition.
Interviewers want to know what attracted you to apply to their firm. For example, when browsing the firms' website, read a few articles they've posted and share how this was helpful during the application process. This gives the impression that you are the type of person that enjoys staying current on a firm's initiatives. It also shows that you are the type of person who seeks out information and can conduct proper research.
Next, if it's available, research your interviewer on LinkedIn to see if you have something in common with them. For example, I often could see if the senior manager or partner had my same alma mater—this creates a commonalty between you right off the bat.
Another helpful tip is to prep with behavioral questions with classmates. These are questions that require examples of specific work situations. Working with fellow students can help prepare you, and your partner, while also calming your nerves. The School's Career Services staff also offers interview prep and conducts one-on-one mock interviews with students to help them prepare.
Dress Your Best
The MPAc program career team emphasized the importance of wearing appropriate business attire and our name badges to our interviews. So, dress to impress. Your first impression is perhaps the most important in any human interaction. Wear your nicest, most professional outfit.
Getting a haircut the week of your interview can also make you feel good and alleviate some stress as you prepare.
Know yourself. A 2019 MPAc alumnus gave me that advice, and I implemented it in each of my interviews. It boosted my confidence and helped me put my best foot forward, showcasing my authentic self.
Image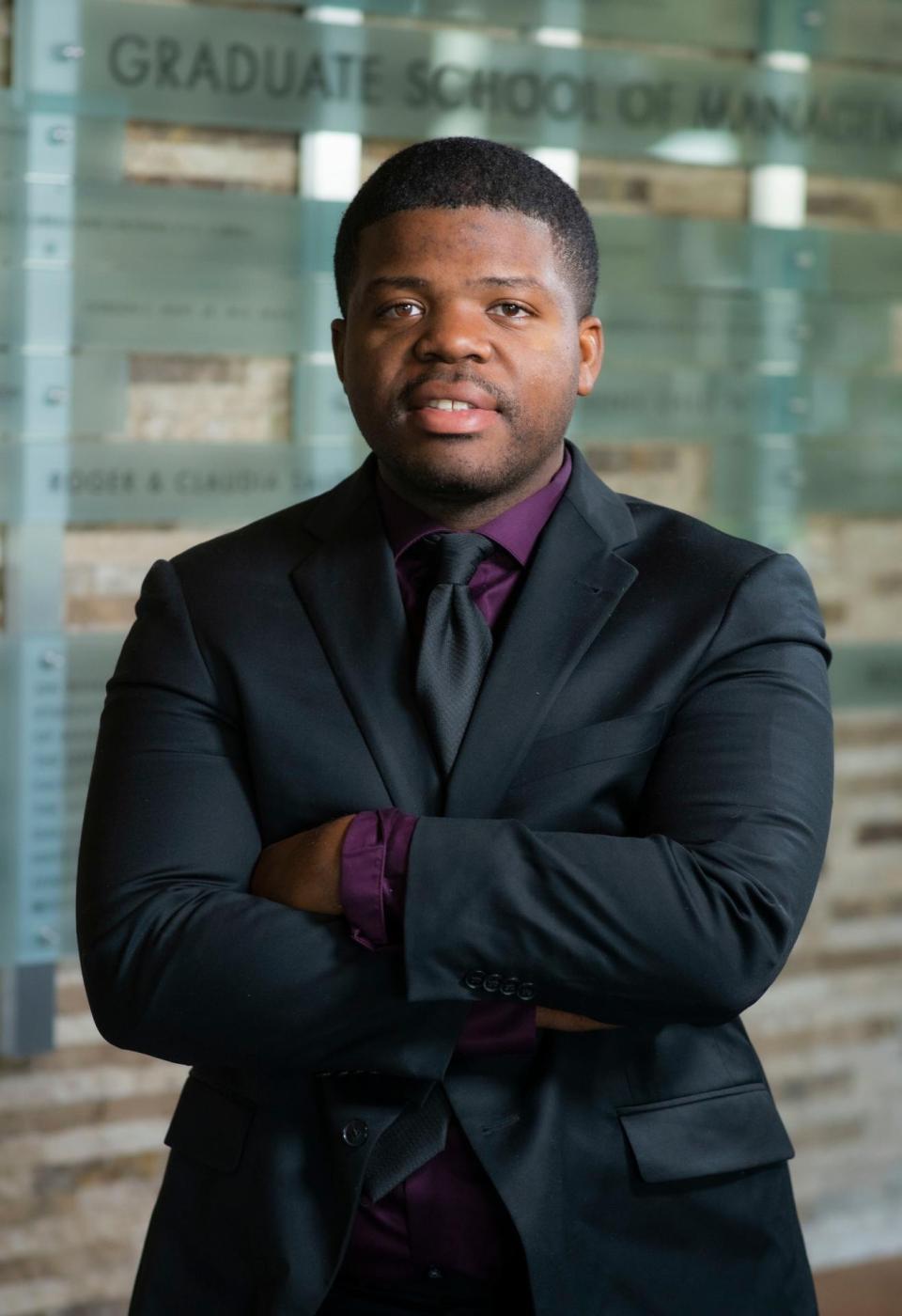 By realizing your self-worth, you understand that your story is unique and worth sharing with others. Remember, only you can share your story, since no one knows you better than you.
The best approach, as you will learn at the School, is the S.T.A.R. method, an acronym for Situation, Task, Action, Result. Its simple—take each interview question at face value and look over your resume and pick bullet points that you can point to when asked the usual behavioral questions. Do your research, and think of a handful of situations, what actions you took in the moment and what the result ending up being.
Keep Calm and Answer On
My first interview went terribly wrong. Unfortunately, I froze during a question and it ended up being one of the worst experiences of my professional life. I made the mistake of trying to memorize my answers and questions for the interview. I thought this would show how "polished" I am as a candidate. I was clearly misinformed.
I realize now that even the interviewers can stumble, and that we're all prone to simple mistakes. Having notes and glancing down at them during the interview is no big deal.
This mistake also made me realize that you are there to interview the employer, just as much as they are interviewing you. Remember, an interview is a conversation between two people to make sure both parties are a good fit.
Destination Deloitte
My interview process was unlike anything I'd ever experienced. Ultimately, I found Deloitte to be the best fit for me.
I'm grateful to the School's career team, staff and faculty. Without their support, none of this would have been possible.
Balancing my class workload, rehearsing my interview answers and preparing my resume, and following through with numerous interviews with large-scale firms was a challenging, yet rewarding process.