Unlocking the Value of Our Alumni Community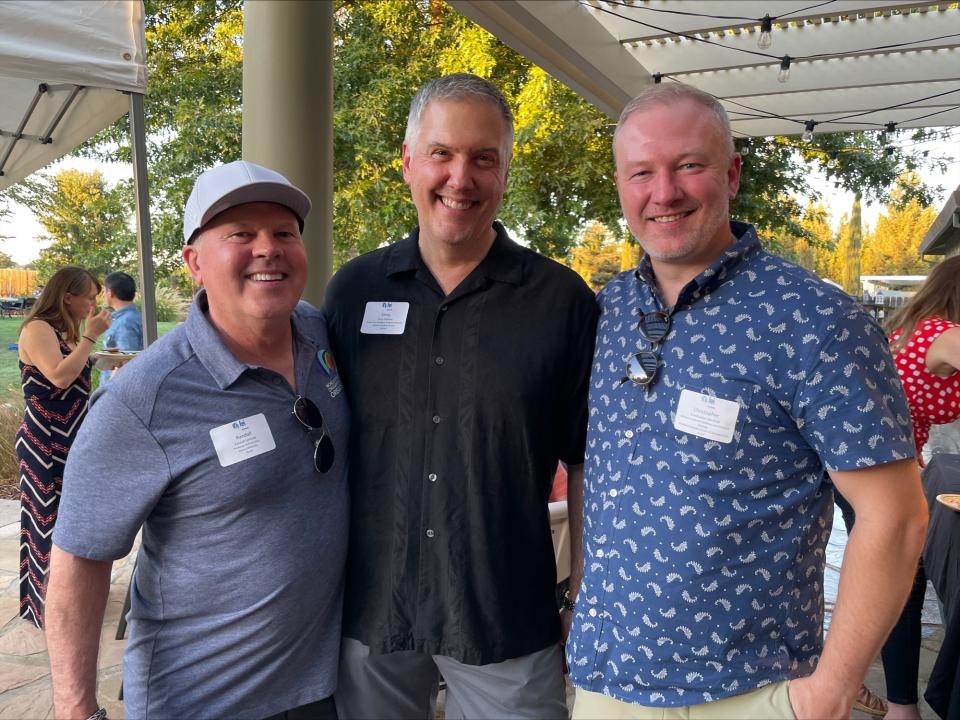 There has never been a more exciting time to be a Graduate School of Management alum. Our network is already strong in California, throughout the U.S. and globally—and there is even more potential to unlock.
When I had the opportunity to join the School's community, I jumped at the chance to help build our bright future. Dean H. Rao Unnava has us on an exciting trajectory.
As someone who grew up in Sacramento and later earned an MBA, I understand the impact UC Davis has on our region and beyond, as well as what alumni expect from their alma mater's network.
In my first month I've had the opportunity to welcome a new Full-Time MBA cohort, attend an Online MBA student weekend residential and meet a number of exceptionally talented alumni. They've shared what a rewarding experience they had at the School, and their passion for continuing to promote and push the GSM to the next level. I feel energized by these conversations and look forward to many more engaging events and heartfelt discussions.
It's been a whirlwind start to my GSM career. Here's what I've learned and why I'm so inspired (and hope you are, too).
As the first UC campus to offer an online MBA program, UC Davis continues to be at the forefront of innovation.
In June the School graduated its largest class ever. Now at 5,000+ GSM alumni strong, your growing network continues to offer more opportunities to connect and enrich your life both personally and professionally.
We're launching a new GSM alumni platform that will provide opportunities for continuing education and connections. Stay tuned for details.
Our BizBridge mentoring platform is back for its second year, and we're expecting even more successful pairings of students and alumni. 
As the School continues to be on the forefront of innovation in teaching, management research and collaborative leadership, I'm excited to work with you to unlock all the potential your alumni network has to offer.
As a community, we have an amazing opportunity to reshape the ways we meet and engage, and I'd love to hear your ideas for how we can offer richer experiences. I look forward to connecting with you online and in person.