"What Does it Mean to be a Collaborative Leader?"
Culminating retreat in Monterey brings MBAs and top executives together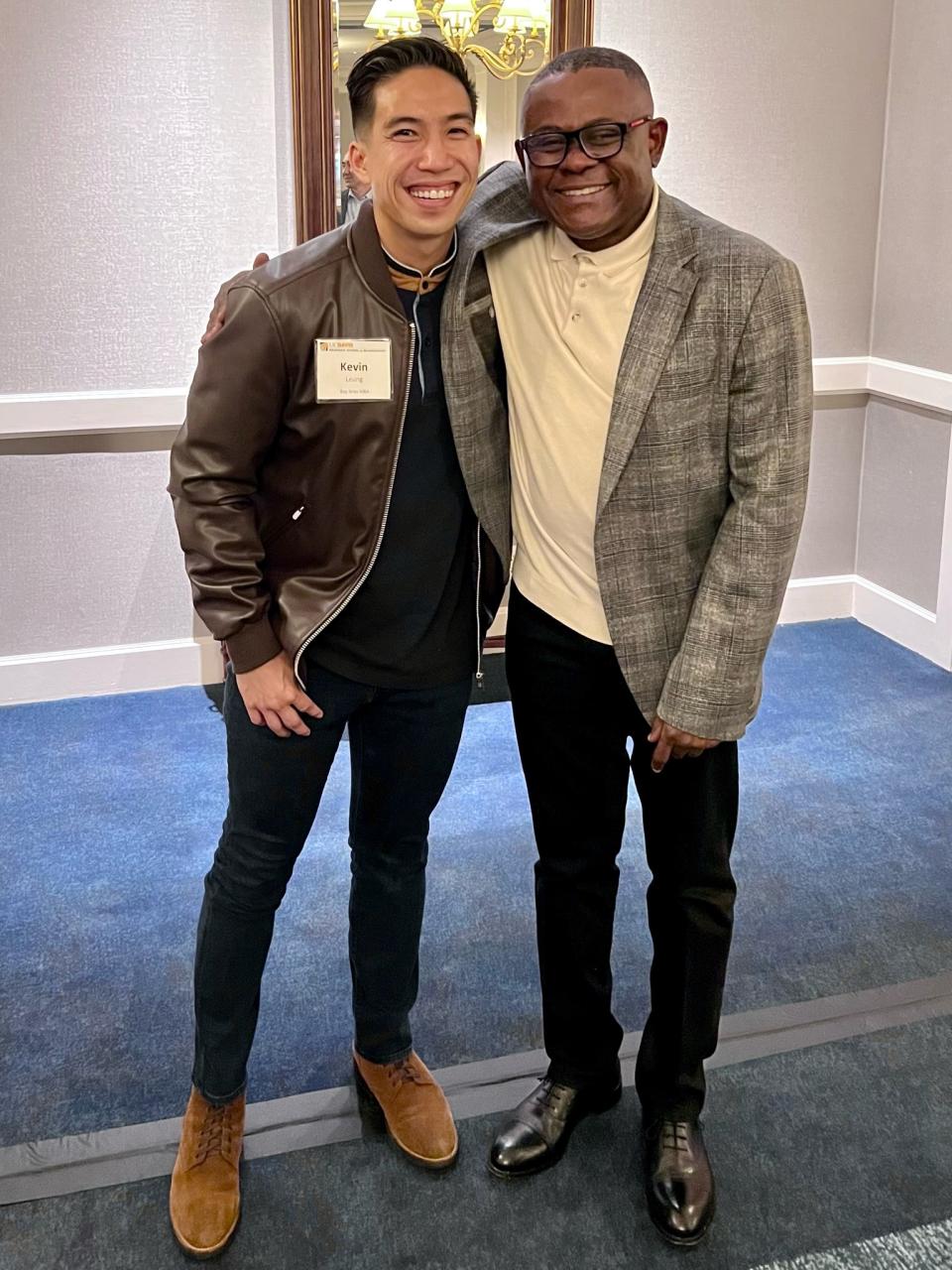 A collaborative leader builds coalitions across stakeholders, accepts responsibility and demonstrates values-based leadership.
This was evident at our recent three-day weekend retreat, the culmination of the UC Davis Graduate School of Management (GSM) Advanced Collaborative Leadership Program that is integrated into the MBA curriculum.
All-Star Roster of Top Speakers
Fifteen students from all the UC Davis MBA programs—Full Time, Part-Time and Online—had the privilege of listening and engaging in insightful conversations with prominent alumni and thought leaders.
First up was speaker Dr. Bennet Omalu, whose journey was highlighted in the major motion picture, Concussion (2015), starring Will Smith. Dr. Omalu emphasized that the most successful leaders are ones who live out authenticity and fight for the truth to be known.
He inspired us to act with confidence and not let fear deter us from chasing our passions. Dr. Omalu offered his fresh perspective on what collaborative leadership means and how we can enact positive change to the world.
Next, published author, academic, and entrepreneur Vivek Wadhwa spoke about exponential innovation from his book, From Incremental to Exponential. Wadhwa led an engaging conversation about the ever-changing landscape of technology, our role in shaping the future of innovation and how collaboration with people is the heart of any successful company. He also inspired all of us to seek out change and continue learning beyond our MBA.
We also had the pleasure of hearing from top executives from across industries to gain valuable insight and perspective on how to become leaders. Jack Clare, Michael Hurlston, Julie Wright, and David Freel gave exciting leadership discussions, documenting their journey as distinguished leaders and encouraged us to harness the power of collaboration.
These executives were truly intuitive and inspiring as we rise in our careers. They stressed the value of mentorship, which is a cornerstone of the MBA Collaborative Leadership Program.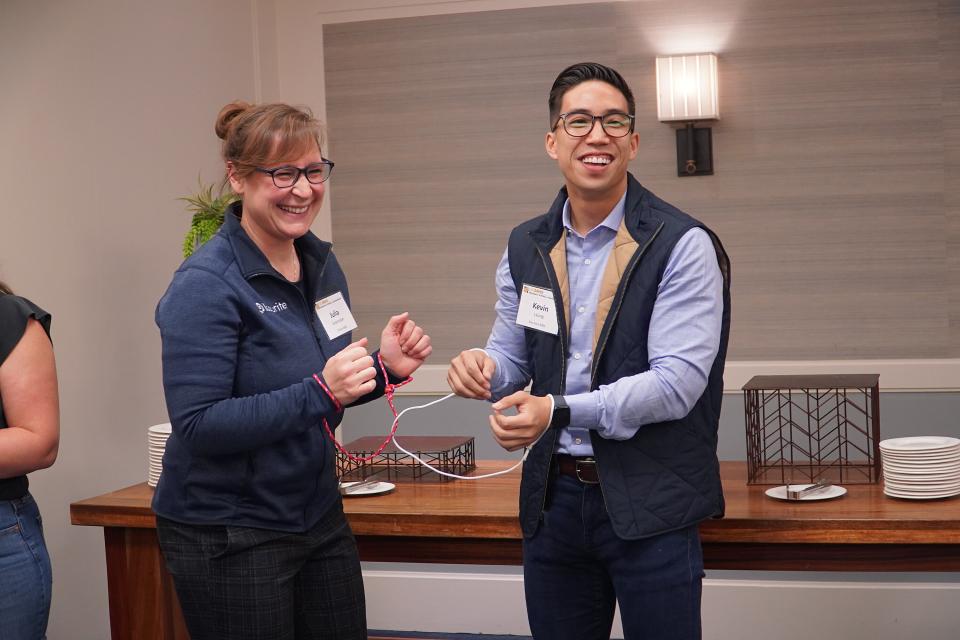 Authenticity, Team Building, Connection
Throughout the weekend retreat, we broke into groups for team-building activities that proved collaboration was a shared concept amongst leaders. Valerie Vincent led an exercise, "How You Play Anything is How You Play Everything," which focused on understanding our role as leaders.
We learned that when you view leadership as a relationship and inspiring others to achieve, success will come as a collaborative effort, not an individual exercise.
After hearing amazing speakers and conversations, it was our turn to define our legacy statements. A powerful, engaging, and motivating exercise led by Paul Bianchi gave us an opportunity to highlight how we want to be remembered.
In these emotional and awe-inspiring presentations, each MBA student shared their legacy statements, and one theme was clear: Collaboration is key to becoming an authentic leader.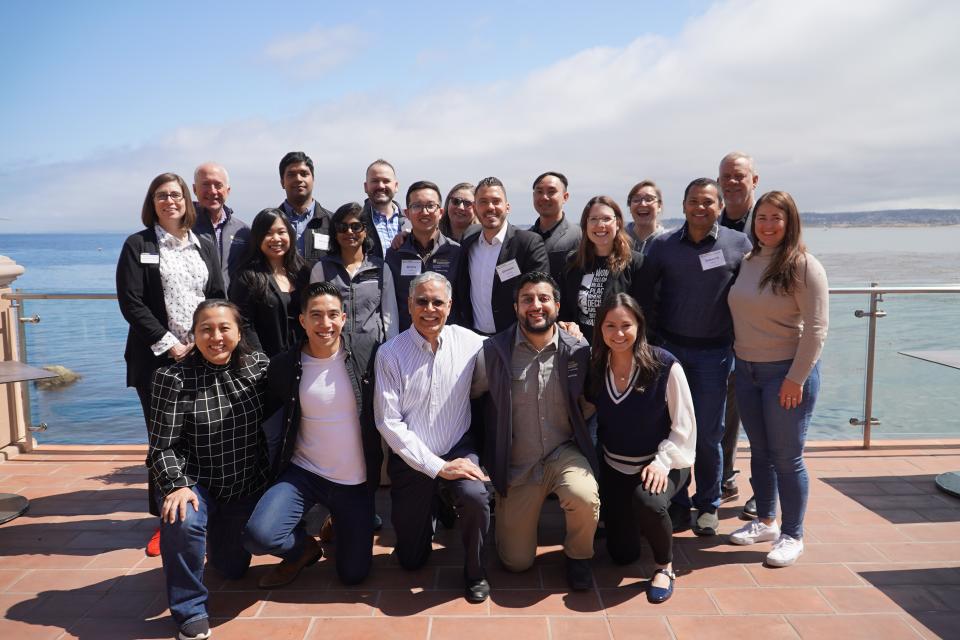 The Future of MBA Leaders
It was a remarkable retreat, and I am excited to see the future of fellow MBA students after we graduate this year.
I hope to continue giving back to the GSM as an alumnus to be connected to the vast network of leaders and shape the next generation of leaders. Armed with a wealth of knowledge and inspiration, I know UC Davis GSM leaders are more than ready to take on any leadership opportunity.
I encourage prospective MBA students to consider the added value of the GSM's Collaborative Leadership Program to learn from amazing leaders, and to inspire others to collaborate!