When Life Threw Me a Curveball, the UC Davis MBA Adapted with Me
A cross-country move was just a bump in the road toward earning my MBA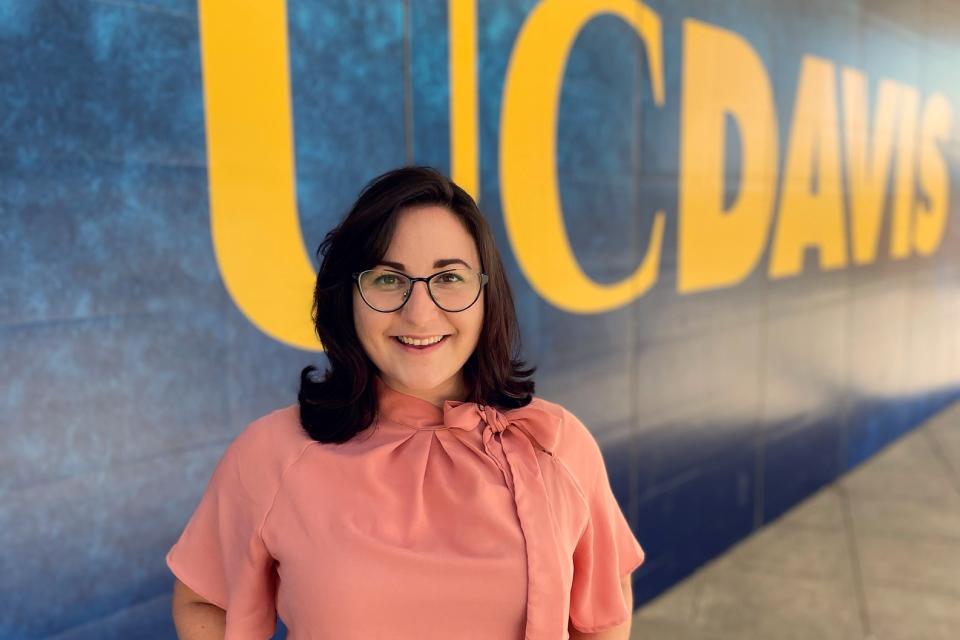 If I've learned anything about myself over the years, it's that I never know where I am going to end up.
I started off my career as a data analyst for a government contractor and today I'm the assistant director of marketing at a top university. I've also moved from Boston to Bay Area and back to Boston again. Sometimes, I look back and I'm not sure how I got from A to B.
I just know I'm lucky to have found an MBA program that is as adaptable as I am.
Change Defined My Formative Years
I grew up as an Army brat. I moved 10 times before I turned 10. Once my father retired, our family settled down north of Boston. The movement in my formative years shaped me to be somewhat fearless and very adventurous.
At the first opportunity after finishing my undergrad degree, I moved to the Bay Area. The time I spent living and working in San Francisco was a true dream. I lived, explored and worked in some of the most iconic places. I also indulged in the world's most delicious and diverse food.
Then, after a few years, I realized I had reached a point in my career where I knew I would need to make a change if I wanted to move forward. I knew I also needed a degree that was adaptable if my interests or expertise changed.
"Class of Covid"
In fall of 2020 I started my MBA journey in  the UC Davis Part-Time Bay Area program. Yup, I started my MBA right in the thick of the pandemic. We called ourselves the "Class of Covid" since we were the first Bay Area MBA cohort to start virtually.
One of the main reasons I chose UC Davis' Bay Area MBA program was so I could meet other students and build connections. At the time, it felt like in-person was the best opportunity to do so; but, because of Covid, I spent my first year in the program virtually. Despite this, I was pleasantly surprised by how much I was able to learn from my cohort online and how much fun we had even through screens.
A Bump in the Road Smoothed Out
My life was at a high point in the summer of 2021. I had made a jump in my career the year before, and felt like I finally figure out how to balance work and school. News was that UC Davis was planning to allow for in-person classes in the fall of 2021. Things felt like they were on track for greatness.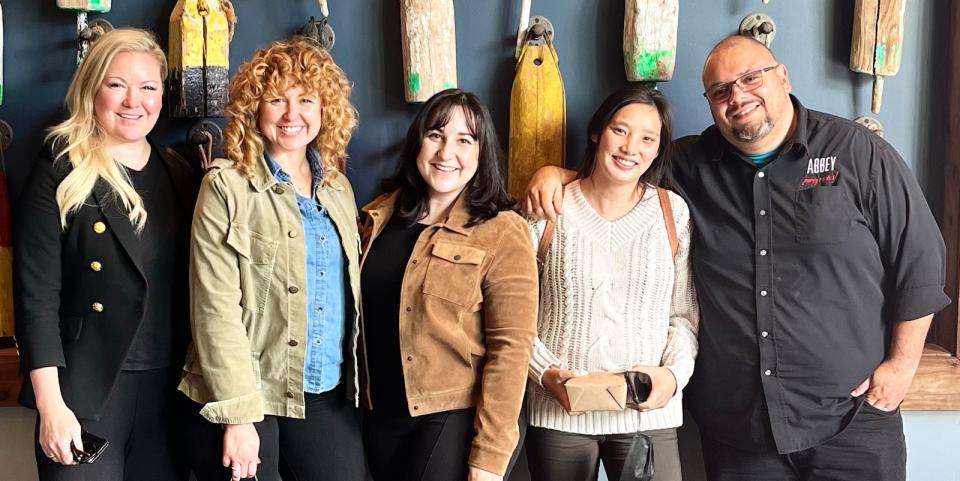 Then, unexpectedly, my husband got his dream career opportunity. The catch—it was 3,000 miles away back home in Massachusetts. It was an odd moment because this was an opportunity that would be transformative for our family; but, I was also concerned I would be set back professionally and I didn't want to have to give up on my pursuit of my MBA.
Somewhat frantically, I wrote an email to my MBA program advisor. Can I switch into the Online MBA cohort? Is that even an option? Help! Within a few hours, I had my answer- YES, I could transfer. Was it really that easy? Pretty much.
Funny How Life Works Sometimes
Life can be a funny thing. The first time I met my MBA classmates in person wasn't until after I transferred into the Online MBA program and attended an in-person residential weekend on campus in Davis.
I've never had anything against online programs; I just never thought that it would be as effective as in-person. I've now been fully online with my MBA for three quarters, and it's been one of the best decisions I've ever made.
 I spend my time during the week watching the recorded lectures so that once I'm in the live session I'm prepared to engage in the topic with my professors and classmates. Our live time together every week is engaging and dynamic.
Joining my Grandmother's Legacy
The move to Boston has impacted my career, but in a really positive way. I'm now the assistant director of marketing for the Graduate Professional Studies division at Brandeis University—the very same university where my grandmother, Bette Ruth, was privileged to attend university in the 1940s. At that time, there were few universities that accepted women and Jews. My grandmother was part of the second graduating class at Brandeis University and, now here I am, joining her legacy at Brandeis 70 years later.
I've adapted to the new normal of the world we live in and I'm glad that my UC Davis MBA has been able to adjust with me.