Jamie Butler Named Alumni Association's 2023 Outstanding Service Award Recipient
Amazon executive acknowledged for commitment to community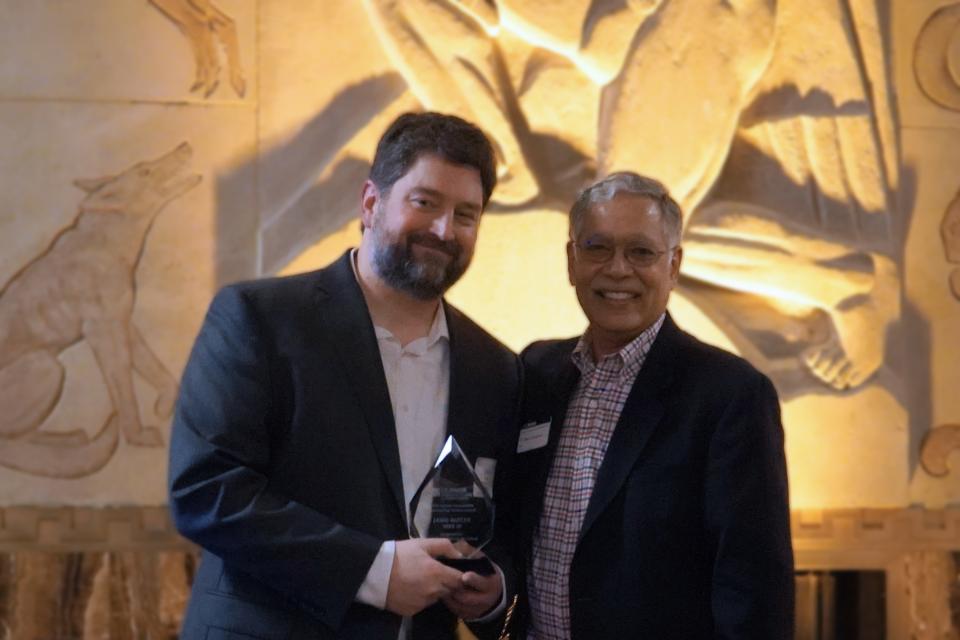 By Sarah Colwell
Jamie Butler MBA 10, director of solutions architecture for Amazon Web Services and vice president of the Graduate School of Management's Alumni Association Board, is the recipient of the 2022-23 Outstanding Service Award.
Butler, who received the award at the 19th Annual Peer-to-Pier event on Feb. 9, 2023, said he is honored to be recognized with an award from a community that is near and dear to his heart.
"Being at the GSM really shaped my life," Butler said. "It helped me develop skills that I wouldn't have developed outside the GSM. It's really important to give back to this community because it helped me so much."
Butler has been connected to the UC Davis community for nearly two decades. He joined the UC Davis School of Law as the school's chief information officer in 2006 and continued to work there while he earned his MBA at the UC Davis Graduate School of Management.
"I started at the GSM working full time, going to school part time and then my wife and I had our first child," Butler said. "You can't get through all that without the support of a wonderful person at home, family and a wonderful school community."
After completing his degree in 2010, Butler transitioned to another role at UC Davis in 2012 working as the executive director of information technology at the College of Engineering. He served in that role until 2015 when he took a job offer at Amazon Web Services. Once at AWS, Butler quickly moved up the ranks being promoted from a manager to senior manager to director in little more than five years.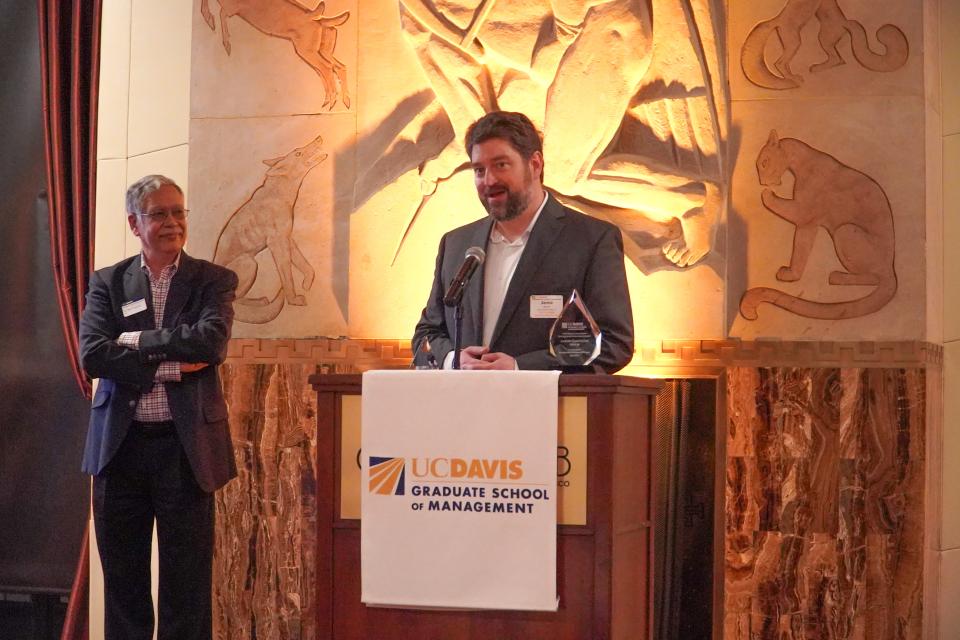 Even though his career transitioned away from UC Davis, Butler remained connected to his alma mater. He has volunteered to organize an AWS case competition for several years in which GSM students work together to create a solution to a real business issue and then present them to company representatives. Butler also recruits other AWS colleagues to serve as case competition judges, which provides UC Davis students with an additional networking opportunity.
For several years Butler also has volunteered to help new students during orientation and mentor current GSM students.  Additionally, he has served as Vice President of the Graduate School of Management's Alumni Association Board since April of 2018. He and his wife, Trisha, are also members of the GSM Dean's Executive Circle, which is a group of philanthropic leaders of the School.
"I like to help pay it forward to the students because the interactions between alumni and students are what makes this community really special. And so, to all of you here tonight," he said addressing other attendees of the 2023 Peer-to-Pier celebration, "as you are thinking about the next step in your careers, think about how you can give back to this school and this community."
2023 Graduate School of Management Alumni Association Award Winners