Meet Our 2022 Commencement Student Speakers
Six new grads share inspirations, memories and what's next
Image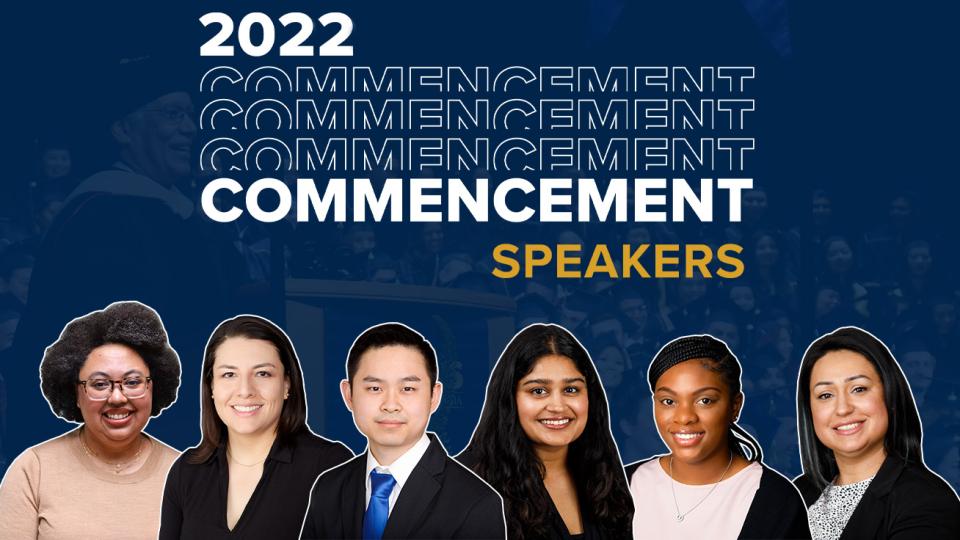 Students from each of the six degree programs at the UC Davis Graduate School of Management (GSM) will share their inspirations, experiences and journeys with their fellow graduates, their families and friends at commencement on Saturday, June 11, 2022.
Our student speakers:
Becca Litman, Sacramento Part-Time MBA
Paola Castellanos, Bay Area Part-Time MBA
Skyler Ho, Full-Time MBA
Bhumi Patel, Master of Science in Business Analytics (MSBA)
Dainah Kilburn, Master of Professional Accountancy (MPAc)
Abby Flores, Online MBA
Meet Our Speakers
We asked each of the speakers about what attracted them to UC Davis, their student experience, their inspirations and what's next after graduation.
---
Image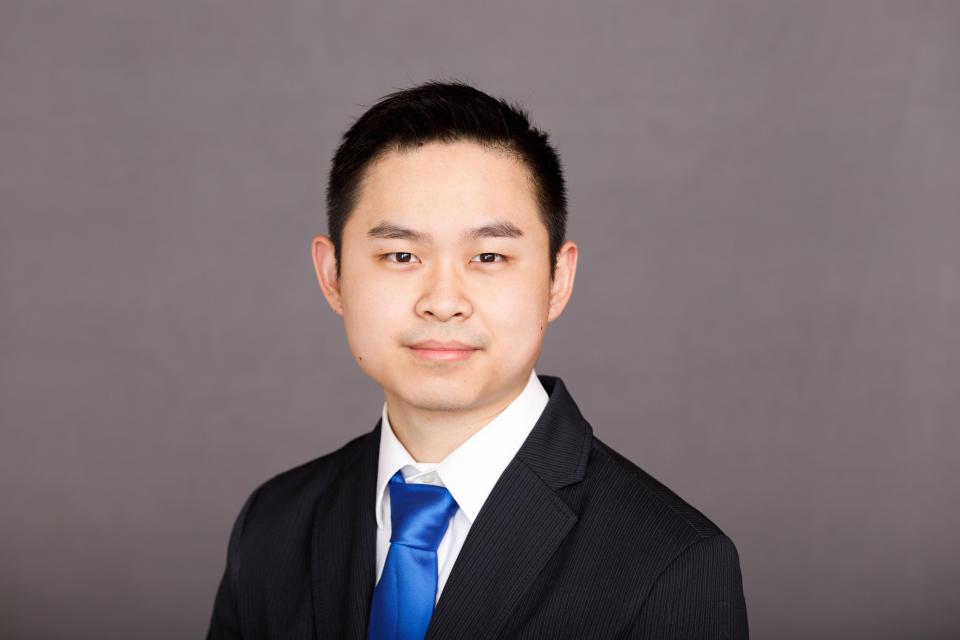 Skyler Ho, Full-Time MBA
Hometown: I grew up in San Ramon, California, which used to be a much smaller town than it is now.
Why UC Davis? I went to undergrad at UC Berkeley and frequently took the bus that ferries students between the two UC campuses, so I saw a lot of UC Davis even before applying to the program. My experiences during that time made me feel strongly that Davis would be a great place to live and study for a couple of years to complete my MBA.
---
Image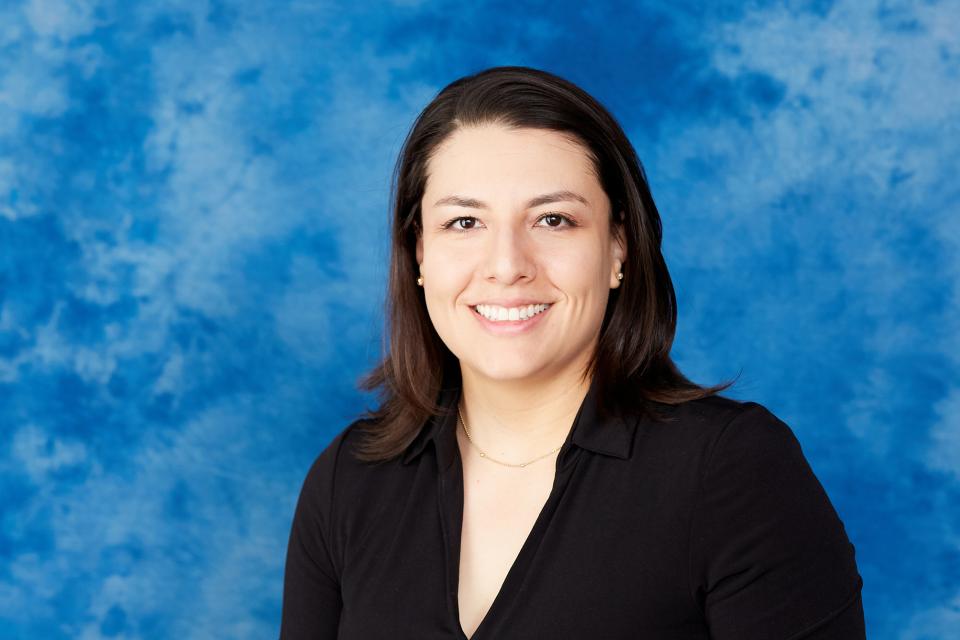 Paola Castellanos, Bay Area Part-Time MBA
Hometown: My original hometown is Mexico City, but I've called Oakland, California home for the past 15 years.
Why UC Davis? UC Davis was my dream school because of its close ties and global leadership in the food and agriculture industry. I started my career in the specialty food industry but then took a detour into the nonprofit world. I figured that with an MBA under my belt, plus additional exposure to the school's connections, I could find my way back to working in this industry.
---
Image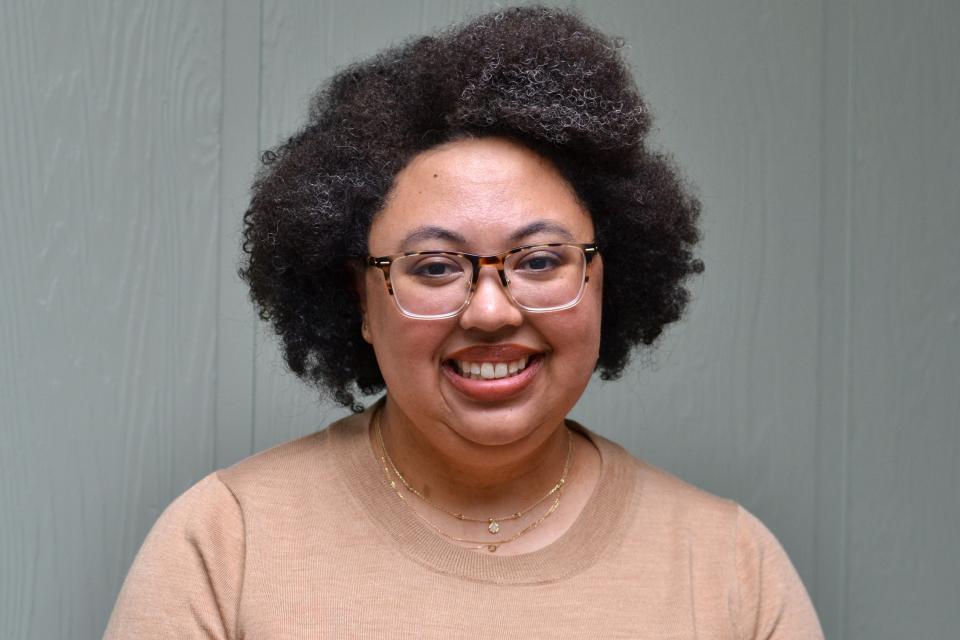 Becca Litman, Sacramento Part-Time MBA
Hometown: I am from Minneapolis, Minnesota.
Why UC Davis? I chose UC Davis for so many reasons. As a professional communicator working in Sacramento, I recognized that I had access to a top-20 public part-time MBA program at the GSM. Additionally, I'm rooted in Sacramento, and I was eager to expand my network and meet other professionals living and working in the region. Lastly, I started my career at UC Davis Health, first as a research analyst and then as a program manager. I have a strong affinity for UC Davis, and I love the collaborative, welcoming community feel of UC Davis and of the GSM, in particular.
---
Image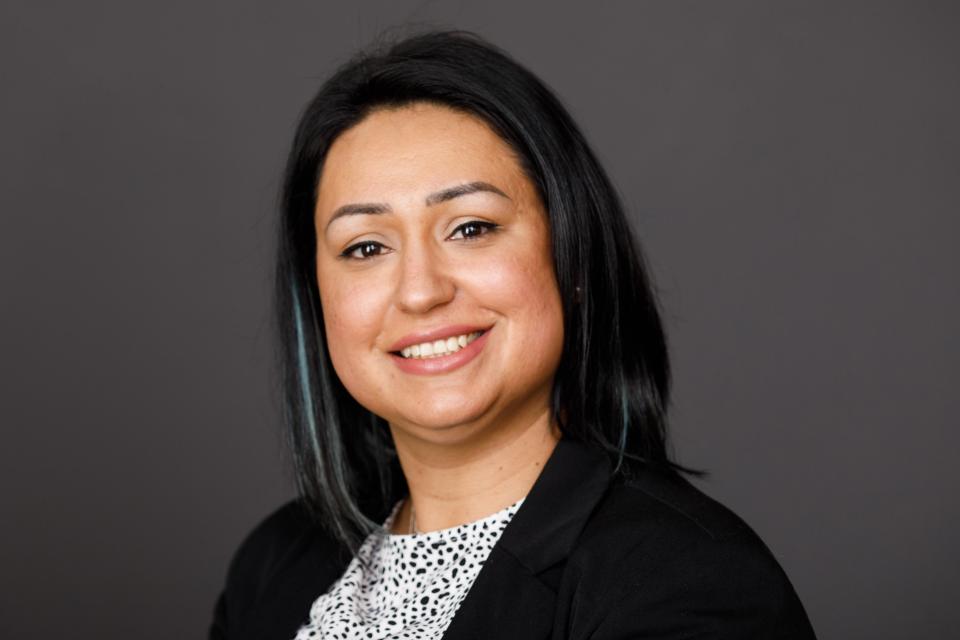 Abby Flores, Online MBA
Hometown: I am from the east side of San Jose, California.
Why UC Davis? My sister is an Aggie and when I found out UC Davis had an online MBA program, I jumped at the opportunity to apply.
---
Image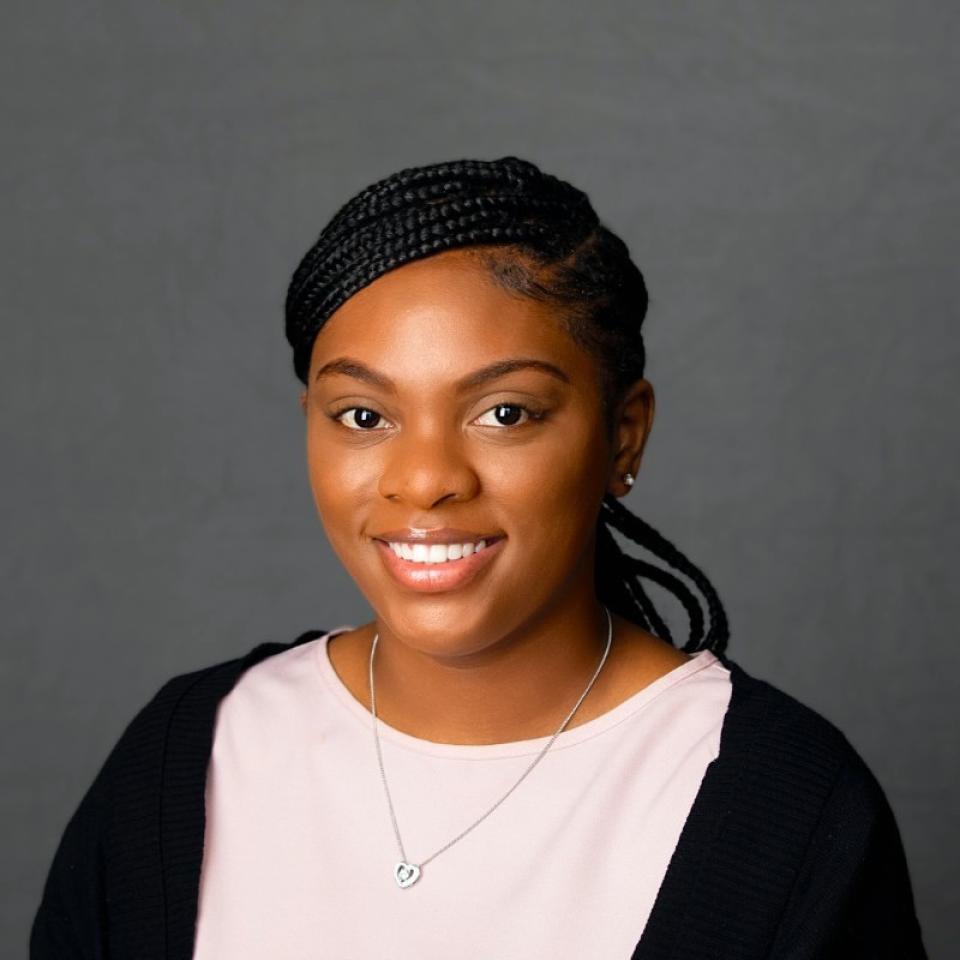 Dainah Kilburn, MPAc
Hometown: I am from Portland, Jamaica.
Why UC Davis? I chose UC Davis because of  MPAc Executive Director Will Snyder. During my interview for the MPAc program, he explained that I would have the opportunity to learn from other amazing students hailing from diverse backgrounds and the program's outstanding professors. All this and more, I have experienced and found to be true from my time here.
---
Image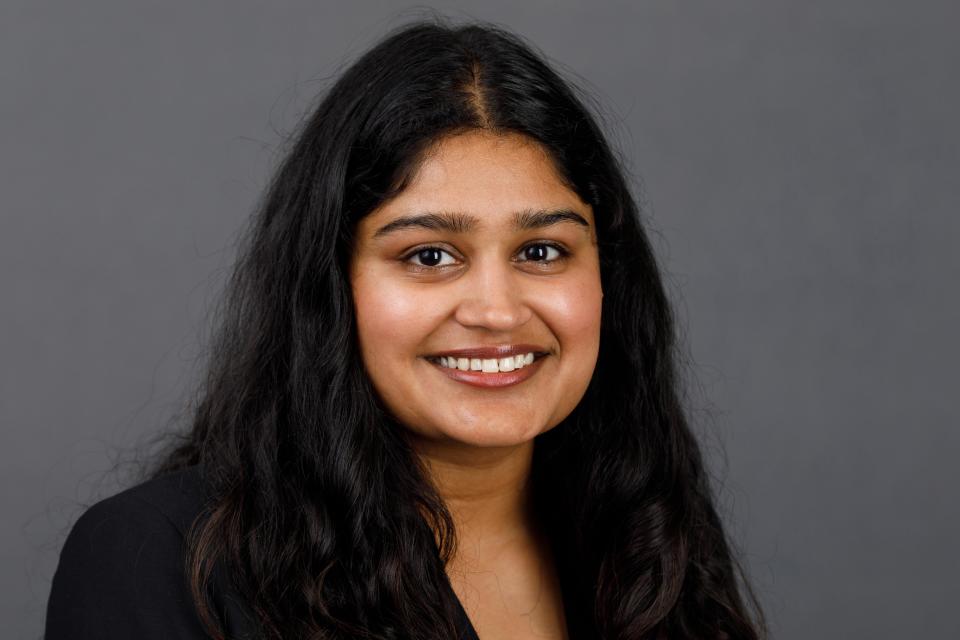 Bhumi Patel, MSBA
Hometown: I am from Toronto, Canada.
Why UC Davis? I chose UC Davis for two reasons: the practicum project offered in the MSBA program and the program's location! I wanted something that will equip me with ready-to-work skills, so getting a chance to obtain hands-on experience with a company for a whole year is what drew me to this program. Being in San Francisco Bay Area is also a plus because we're at the heart of technology and we get a chance to network with industry leaders in the Bay Area. The beautiful California scenery and weather are just a cherry on top!
---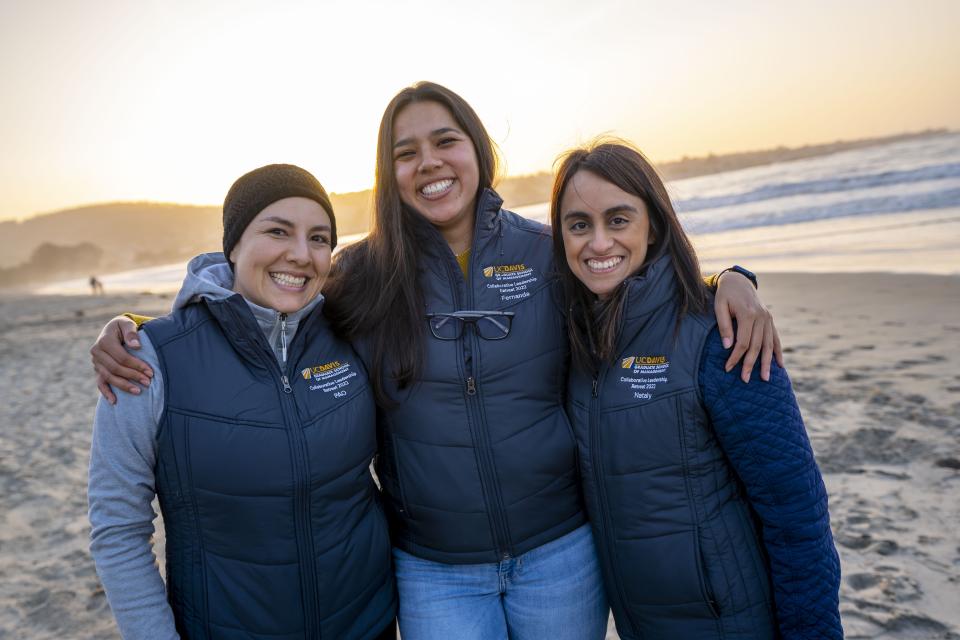 What are your favorite Graduate School of Management memories?
Flores: My cohort! I have the best group of peers that always uplift me. They gave me the confidence to get involved with the Online MBA program's student association and connect with so many more people in the program.
Castellanos: Every quarter was a different experience, but there are two that stand out. First, I had the incredible opportunity to take Julie Morris' Food and Agriculture Industry Immersion. This course brought together MBA students from all of the GSM programs, as well as graduate students from other disciplines like horticulture, agronomy, and food science. This gave me an opportunity to meet fellow Aggies I would have never met otherwise. We were all very different individuals but that allowed us to bring diverse global perspectives to class, and we all shared a passion for food and ag. that was academically stimulating and incredibly fun. It was wonderful to work with and learn from them each week as we brainstormed solutions for the assorted challenges presented by industry leaders.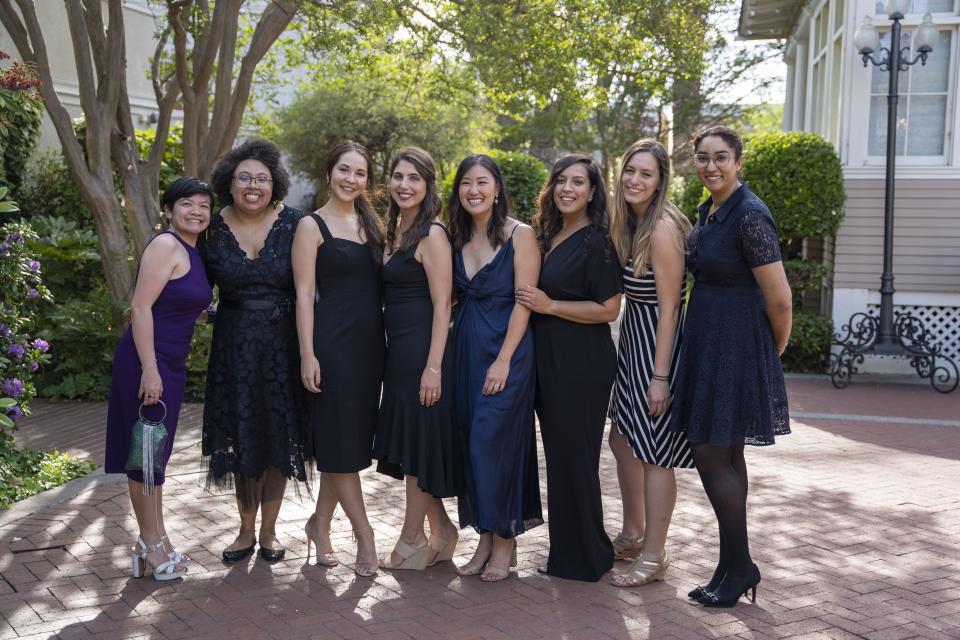 The second was participating in the Collaborative Leadership Program retreat. This experience was unique because I was one of 15 students working with and learning from mentors in the Dean's Advisory Council. The collaborative leadership program, via workshops and activities, gave me additional tools to define my management style and bring out the best leader in me.
Litman: Definitely our Action for Diversity initiatives and especially our 21-Week Anti-Racism Challenge. When I think about collaborating for impact, I think about our ability to come together as a community and really dig into difficult topics in order to work toward changing our shared reality. I am so proud of the work we've done, and of how much we've learned.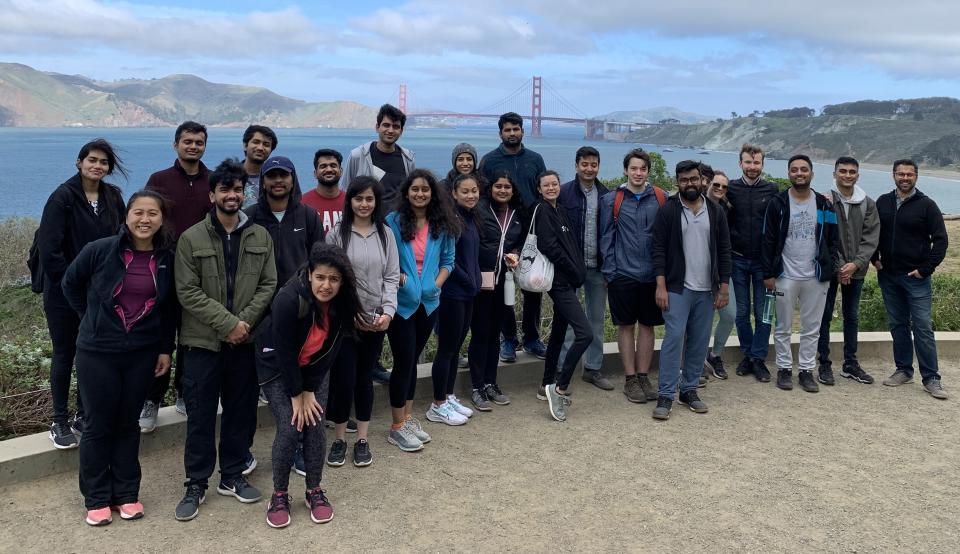 Patel: It's hard to choose just one! We've had so many fun memories with the class, but the community bonding activities like our Diwali and Lunar New Year celebrations have been some of my favorite memories in the program. We have such a diverse class, so it was nice to celebrate and learn about the different cultures represented in our cohort. We've also gone on many hikes together, and it was fun to explore the city with everyone and spend time together doing something new while staying active.
Which professor inspired you the most?
Castellanos: I had many. Lecturer Jim Olson, who used to teach Negotiations, taught me that success in life includes both professional and personal achievements and that your personal values should influence which choices you make for yourself—regardless of what others may think is a better option because of fame or prestige. From Professor Andrew Hargadon, who teaches Innovation Management, I discovered curiosity and creativity need to be fostered in order to thrive.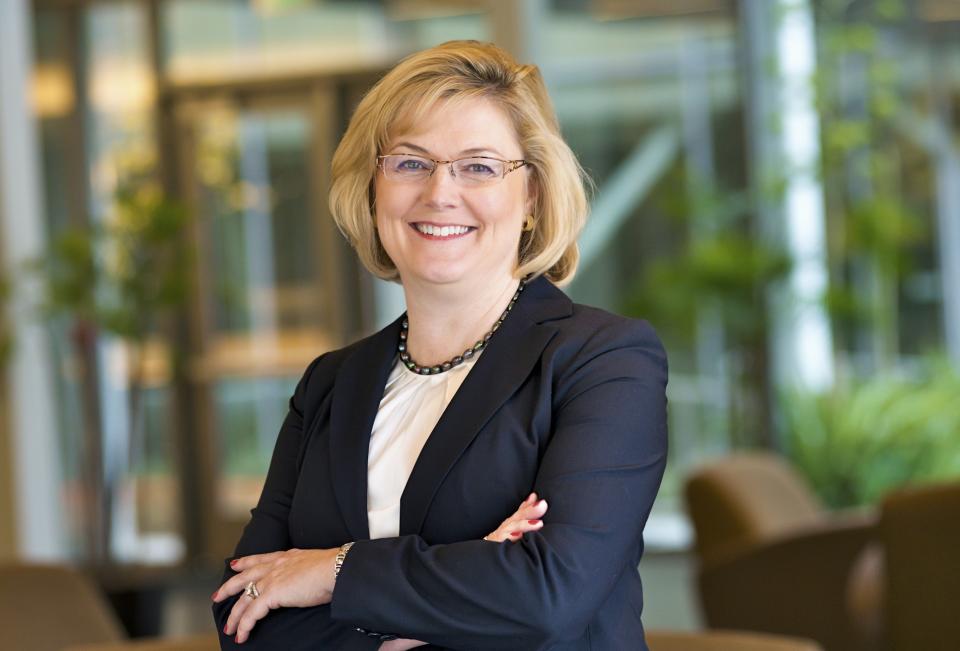 I also learned that uncertainty can get in the way of us pursuing our goals and we should never let fear take over. From Professor Shannon Anderson, who teaches Strategic Cost Management, I learned that when a passion for teaching is palpable it brings out the best in students. Her majestic command of the classroom and her own passion for learning motivated me to do a deeper dive into the course material.
Ho: I was really inspired by Lecturer Cyrus Aram because he taught a class that I think should be part of the core curriculum in MGT 207. He always kept things extremely grounded and applicable to the real world (rather than focusing on theory), and I felt strongly that he cared more for his students than his first impression might imply. He made me work extremely hard, but the work I put in felt like it was greatly rewarded by what I learned and gained from his class.
Flores: Albert Contreras inspired me the most. He always challenged me and pushed me beyond the limits I placed for myself. His support helped me understand the material at a deeper level.
Kilburn: Professor Hollis Skaife inspired me the most because of the way she taught the material in her class. She always found a way to connect it to the real world and show why accounting is needed and important. She also always reminds us to have fun during the learning experience.
Litman: This is a tie for me! Both Professor Elizabeth Pontikes and Professor Ayako Yasuda have been incredibly inspiring to me. I had the opportunity to work with both professors as the student representative on the Faculty Committee on Diversity in 2020-2021, and I learned so much from them about commitment and conviction. Also, Professor Pontikes' Organizational Strategy and Structure core class was life-changing for me.
Who has had a big influence on your life?
Ho: My sister has probably had the biggest influence on my life since she's always been very supportive of my life choices. She's much busier these days now that she's in the middle of establishing her law career, but I still enjoy when we have the opportunity to chat because she always provides me her unique perspective with minimal judgment.
Patel: My parents have had the biggest influence on my life in the most positive way. I grew up watching them build a new life from scratch when they left India, and the selflessness and determination they had is something that inspires me every day to work even harder to make them proud. My mom is also my biggest cheerleader and is always motivating me and believing in me even when I'm not confident in myself. Because of them, I've come this far and have been able to become the person I am today.
Kilburn: My grandmother and my mother. They are my reason for working hard. They always believed in me and my dreams and they made countless sacrifices to help me keep going.
What's next for you?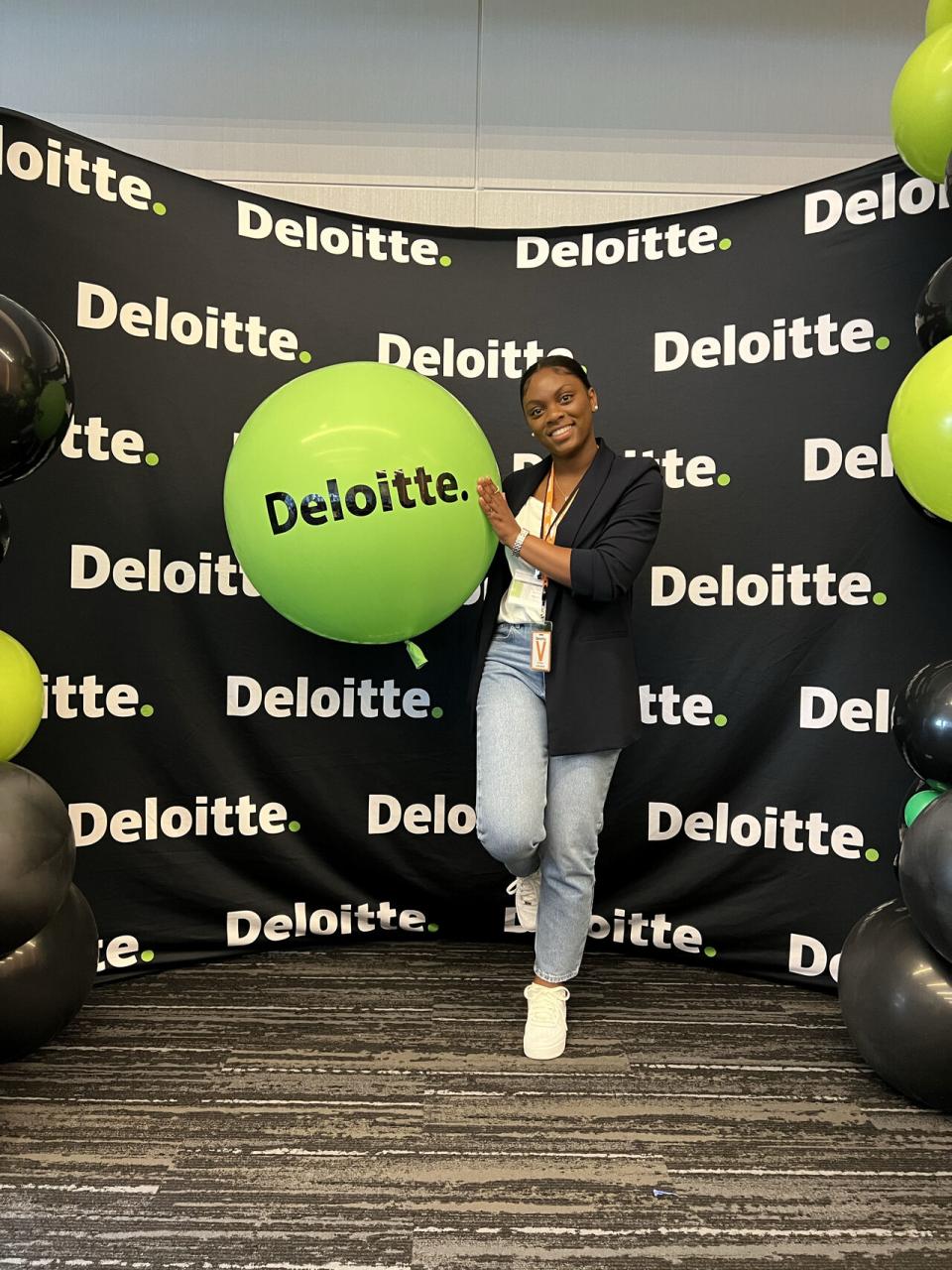 Flores: I am currently working in the electronic vehicle space with a company that is newly public. I have the opportunity to be part of the organization structure on the source-to-pay side of the business. I am encouraged to exercise my leadership skills and invited to contribute with new initiatives. My future is bright at Volta.
Ho: After graduation, I'll be spending a couple of months relaxing before starting my position as a Sr. HR assistant at the Amazon warehouse in Vacaville, CA in August of this year.
Kilburn: I am excited to start my career in public accounting at Deloitte as an audit and assurance staff member in the Charlotte, North Carolina office.
Castellanos: I am exploring some very exciting options, so stay tuned!
Litman: A commitment to diversity, equity, and inclusion offers a lens for everything I do. I recently received a promotion to technical communications consultant at Blue Shield of California, and I'm going to continue at the GSM as a student assistant working on diversity initiatives and awareness through 2022. I'm also looking forward to being an active GSM alum!
Patel: This past year has been action-packed, so I hope to take some time off to travel and spend time with my family while working as a Data Analyst at Sift, a digital fraud prevention company. After that, I want to continue exploring the tech industry and see where the next adventure takes me!