Celebrating the Largest Graduating Class in School History
75% increase from five years ago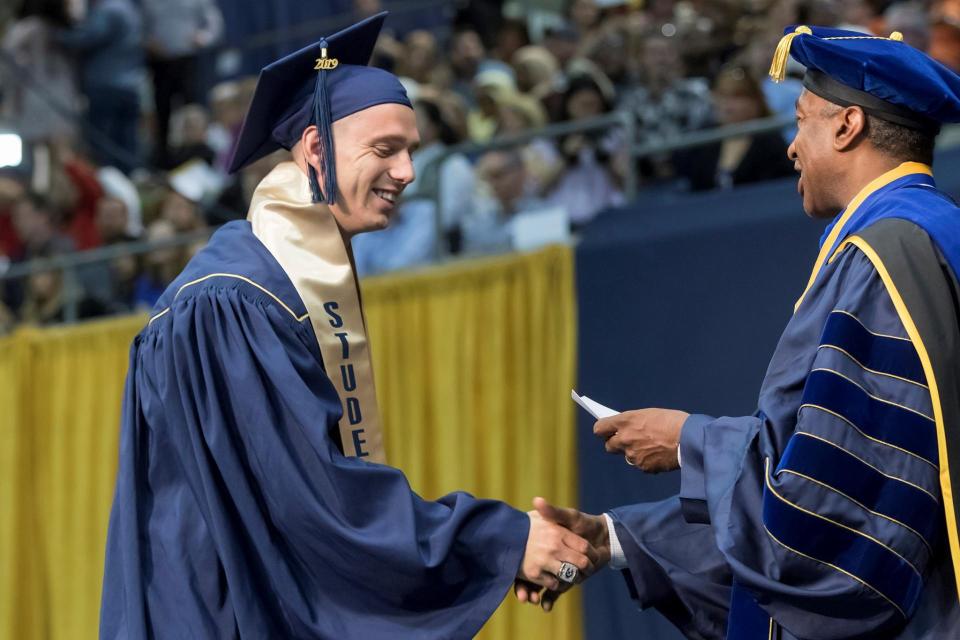 By: Steven Wilson-Maggard, Content Editor and Writer
The Graduate School of Management will recognize and award diplomas to the largest class in school history, with Commencement for master's business programs set for June 11.
With 449 eligible graduates this year, the class of 2022 includes:
185 Online MBA candidates
45 Full-Time MBA candidates
34 Bay Area Part-Time MBA candidates
47 Sacramento Part-Time MBA candidates
42 Master of Professional Accountancy (MPAc) candidates
96 Master of Science in Business Analytics (MSBA) candidates
"This represents a 75% increase in the number of graduating students from five years ago, a testament to the value being delivered by all of our programs," Dean H. Rao Unnava said. "We look forward to hosting the many families and friends who will celebrate the graduates."
The 185 Online MBA graduates and the 96 new alumni of the Master of Science in Business Analytics program represent record-setting numbers for the respective programs. 
This year's commencement ceremony will be an in-person event compliant with all applicable campus COVID-19 policies and guidelines and will be held inside UC Davis' University Credit Union Center, formerly known as the Pavilion.