MSBA Job Success: 90% Placed Within Six Months, Record $109K+ Average Salary Plus $9.4K Bonus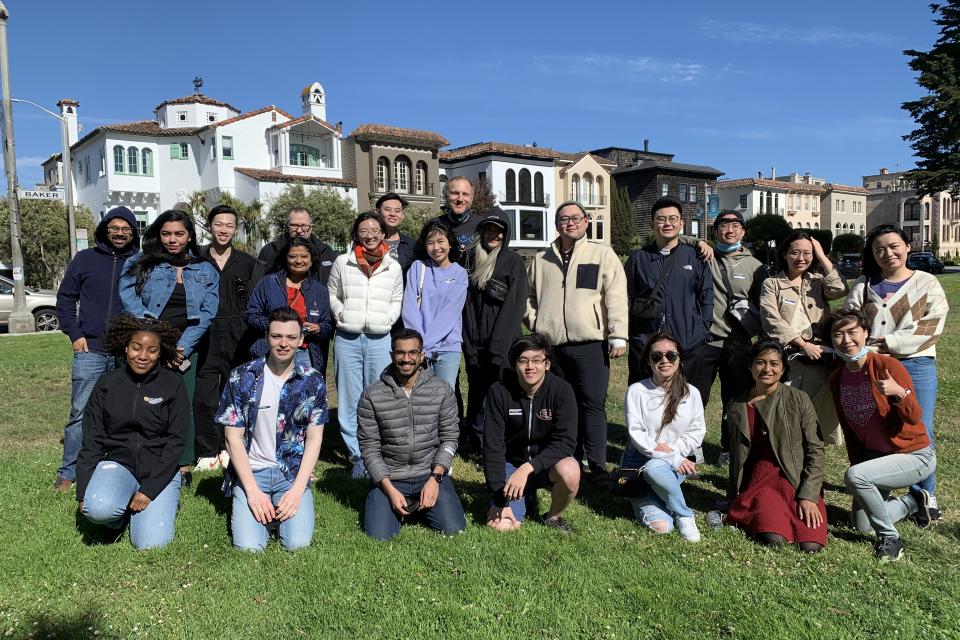 The graduating class of 2021 is proving, once again, the power of the UC Davis MSBA degree.
Ninety percent of the UC Davis MSBA 2021 graduates landed job offers within six months of graduation. 
Record Compensation
This class also earned the highest ever average starting salary at more than $109,000 annually with an additional $9,411 for those reporting bonuses. These placement stats underscores employers' continued high demand for UC Davis MSBA graduates.
Among the firms these MSBA graduates are working include Amazon, Meta, Blackrock, Seagate, Zendesk, Lending Club, Uplift, Sumo Logic, ZS Associates, Slalom Consulting, American Eagle Outfitters, Nordstrom, Sephora, Williams Sonoma, Hubspot, Nordstrom, unicorn startup Reef Technology and AppFolio—one of Fortune 100's Fastest Growing Companies of 2021.
The list of employers of our four most recent classes of MSBA graduates (through January 2022) continues to grow, particularly among major tech firms.  Amazon and Meta are the top two employers of UC Davis MSBA graduates, with a combined 26 alumni employed at the two firms.  
Top Current Employers for All MSBA Alumni
(as of January 2022)
Amazon
Meta
ByteDance
Reef Technology
Google
Tesla
LinkedIn
Atlassian
Instacart
Uber
Expedia Group
PayPal
Zendesk
The top three roles for alumni are data analyst, business analyst and data scientist. While the typical pathway for our alumni may be start as an analyst or similar position, many have later moved into data scientist roles secondarily.

Some of the highlighted role categorization includes:
Senior/Business Analyst - Business Analyst, Business Optimization Analyst, Business Intelligence Engineer, Advanced Analytics Manager, Risk Analyst, Decision Analyst, Marketing Analyst, Logistics Analyst, Supply Chain Analyst, Business Analyst Manager, Senior Analyst, Interconnected Merchandising Insights Analyst.
Senior/Data Analyst - Data Analyst, Data Analytics Engineer, Associate Insight and Analyst, People Analyst, Analytics Manager.
Consultant - Associate Consultant, AVP - Lead Analytics Consultant - Home Lending Technology, Data & Analytics Consultant, Senior Consultant, Decision Science.
Other Roles: Data Engineer, Client Services Director, Software Engineer, Quality Assurance Engineer, Supply Chain Analyst, Technical Program Manager.
Return on Investment among Highest in the World
This is the third consecutive year in which the UC Davis MSBA program has been ranked among the top 10 programs of its kind worldwide in QS rankings' for "Value for the Money" based on graduates' return on investment on the degree. The program is currently ranked No. 7 globally for ROI.

The ranking calculation includes tuition and cost of living, the average pre-program salary of students, percentage of graduates accepting employment within six months, post-program salary and the time it takes to pay back the cost.

Key results for the UC Davis MSBA in the "Value for the Money" ranking:
Estimated 10-year ROI level of $879,804—among the highest-ranked by QS.
Estimated payback period of 18 months, about one-third of the 42 month average for other programs.