Professor Donald Palmer Contributes to Australia's Investigation of Child Sexual Abuse in Organizations
Institutional failures account for many of the 4,400 cases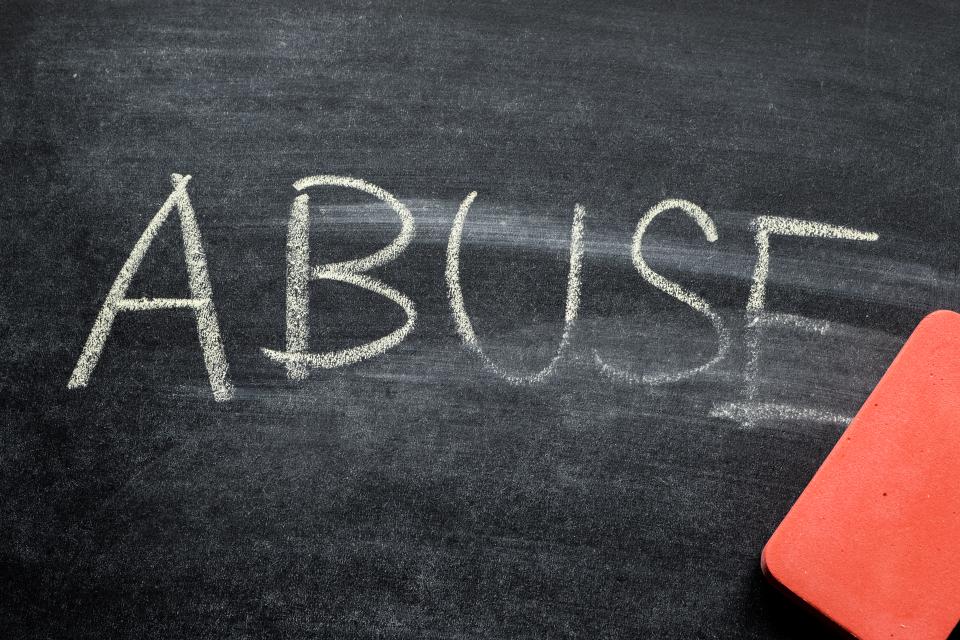 A royal commission has delivered the most extensive report of its kind, with Professor Palmer providing expert analysis of institutional cultures. 
Quick Summary:
Royal Commission delivers most extensive report of its kind on child abuse in organizations
Organizational culture in institutions shown to be a factor in child sexual abuse
Professor Donald Palmer provides expert analysis of institutional cultures
At the end of the five-year inquiry, he would provide analysis and testimony before the commission.
"The more that subject is kept secret, the more that problem can persist," says Palmer.
Palmer worked with UC Davis sociology doctoral candidate Valerie Feldman and University of Melbourne doctoral candidate Gemma McKibbin to co-author an extensive 111-page study analyzing the role of the cultures within youth-serving organizations.
According to the final report, released by the Royal Commission into Institutional Responses to Child Sexual Abuse on December 15, the commission conducted 57 detailed case studies and 8,000 interviews with survivors and commissioned more than 40 research studies since it began in 2012.
More than 4,000 institutions were implicated in the abuse allegations and more than 2,500 referrals were made to authorities. Palmer's study was funded by the commission and contributed to the final report.
"Victims and third-party observers may pay the price for disclosing abuse."
The Royal Commission's inquiry is the most comprehensive and detailed of its kind. Even the most powerful global institutions were subjected to thorough scrutiny and recommended reforms.
The report, widely covered in global media, admonishes the Australian government, Catholic organizations and other trusted youth-serving institutions such as Australia Swimming, the New South Wales YMCA and the Australian Catholic Church that have for decades "failed" to adequately respond to abuse cases.
The commission found "multiple and persistent failings of institutions to keep children safe, the cultures of secrecy and cover-up, and the devastating affects child sexual abuse can have on an individual's life."
Combating Cultures of Abuse
"Sexual abuse occurs in all manner of youth organizations, some of which are sports clubs and schools. But it also occurs in organizations that incorporate children tangentially, like the Catholic Church," says Palmer. "It's an issue of great importance."  
Palmer was one of a handful of experts asked by the commission to contribute a condensed version of their study to a special issue on the commission's work in the academic journal Child Abuse & Neglect.
Palmer's study identifies six features that not only enable, but make it difficult to detect and respond to child abuse in these organizations. These institutions tend to create "alternative moral universes," embrace degrading assumptions about the inmates and harsh philosophies about rehabilitation, extinguish the identities inmates held before arriving and withhold key information from the public.
"The more that subject is kept secret, the more that problem can persist."
The study finds that behind these actions exist institutional cultures that are closed off from open discussion or prioritize the organization's reputation over the welfare of the victims.
"The more status and power the perpetrators and their allies possess in an organisation, the more difficult it will be for victims and third-party observers to have their disclosures heard and believed," Palmer's report found. "Victims and third-party observers may pay the price for disclosing abuse with retaliation by the perpetrator and institution."
Palmer suggests policy initiatives to create child-safe cultures, beginning with leadership down to specific work contexts involving input from lower-level staff.
Comprehending the Incomprehensible
Expanding on their work for the commission, Palmer and Feldman have a forthcoming book that analyzes organizational lapses in notorious cases of child sexual abuse. Published by Cambridge University Press, the book is titled Comprehending the Incomprehensible: Towards an Organization Theory Analysis of Child Sexual Abuse in Organizational Contexts.
In the book, Palmer analyzes the cases of British media celebrity Jimmy Savile, who sexually abused up to 500 children, and Larry Nassar, the former USA Gymnastics coach who was recently sentenced to up to 175 years for decades of child sexual abuse involving more than 150 victims. Palmer also covers the widespread abuse discovered in UK soccer.
Palmer, who studies the prevalence of organizational misconduct and corporate wrongdoing, has previously examined the anatomy of transgressions ranging from Walmart bribing public officials in Mexico to banned substances in professional cycling.