Women in Leadership Sacramento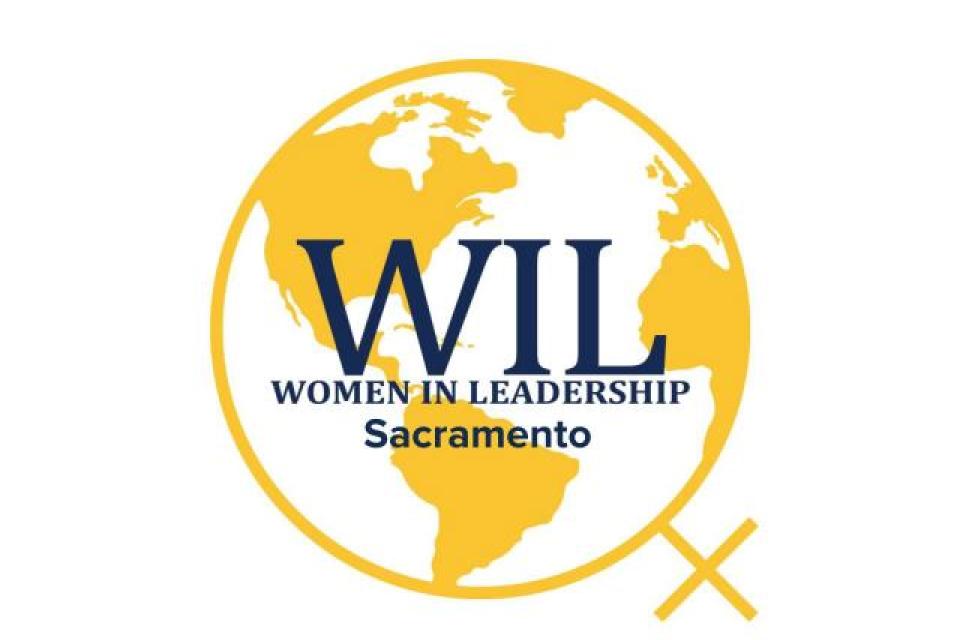 The goal of Women in Leadership is to convene, connect, support, and develop the School's future women leaders and equip them with the tools to succeed through professional, educational and social activities.
About Our Club
Mission 
Women in Leadership (WiL) is an independent student club operated through the Sacramento Part-Time MBA program of the UC Davis Graduate School of Management (GSM). The goal of Women in Leadership is to connect and support the GSM's future women leaders through professional, education and social activities with current members and industry leaders, providing them with the tools and experiences to excel and succeed in their professional careers.
Membership
WiL is open to all currently enrolled Sacramento MBA students. Membership requirements shall not discriminate on the basis of gender, race, religion, ancestry, national origin, marital status, sexual orientation, age or disability.
WiL Board Meetings
WiL will hold board meetings twice a month. Officers of Women in Leadership are required to attend and actively participate in at least 75% of the meetings held during one annual period.
Voting and Board Decisions
WiL will aim for consensus on all actions taken.  When consensus is not achieved, decisions will be made by a 3/4 majority vote of the WiL officers.
Meet Our Board
Kellie McFarland
Co-President

Kellie McFarland is a 2022 MBA candidate interested in strategy and innovation in the food and agriculture sector. A true Aggie at heart, Kellie earned a Bachelor of Science from UC Davis in Environmental Science with a minor in Managerial Economics. McFarland currently works for the University of California's Division of Agriculture and Natural Resources, partnering with UC academics to deliver the latest agriculture research to California's farmers. She plans to continue working in agriculture post-graduation, and hopes to one day have her own small scale farm. When not at school or work, McFarland enjoys all outdoor activities, including sports. Catch her most days April-October cheering on her favorite baseball team the Oakland Athletics.

Cori Ritter
Co-President

Cori Ritter is a 2021 MBA candidate interested in marketing and strategy. She earned a degree from the University of North Carolina Wilmington in International Business and Spanish. Ritter is a marketer in the wine industry with over eight years of experience in developing creative marketing campaigns through target audience analysis and strategic communications. She currently works for two family-owned wineries in Yolo County expanding her expertise in California wines. As a Marketing Manager for Senders Wines, she oversees brand strategies for deployment and optimization of a luxury wine brand, and as a Senior Tasting Room Associate for Turkovich Family Wines, she is responsible for the overall tasting room experience from delivering on sales goals to providing best in class service. Prior to the wine industry, Ritter worked for a global insurance broker, Marsh and McLennan, where she managed portfolios of over $5M for companies in the wine and service industries. Ritter is passionate about community engagement, and as Co-President of Sacramento's Women in Leadership Club, she plans to focus on activities that educate and empower women leaders and business professionals. 

Sumedha Gulati
Vice President

Sumedha Gulati is a 2022 MBA candidate. Prior to attending the GSM, Gulati spent 10 years in the healthcare industry, including 8 years as an operations manager in a large integrated public healthcare system. In her free time, she enjoys hiking, trying a variety of cuisines, and spending time with family and friends.

Kristin Bonham
Director of Programming

Kristin is a 2022 MBA candidate focusing on Innovation and General Management. She was born and raised in the Sacramento area, but relocated to Southern California to attend California Lutheran University where she received her bachelor's degree in Communications & Multimedia. After graduating, she landed a job at Centene Corporation (formerly Health Net), a Fortune 42 healthcare insurance company, where she has gained invaluable experience that has led her through more progressive roles during her 11 years at the company. In her current position as Director of National Sales Operations, Kristin oversees the day-to-day operations for Commercial & Medicare brokers as well as leads strategic initiatives to drive membership growth by enhancing the overall broker experience. During Kristin's tenure at Centene, she has implemented the Affordable Care Act (ACA), spearheaded several system migrations and been a key player in multiple mergers and acquisitions. At the end of 2019, Kristin made the move back to the Sacramento area to begin the MBA program at UC Davis. In her free time, Kristin enjoys playing tennis, hiking and spending time with her family and friends traveling all over the world.

Ana Gordon-Lopez
Director of Finance

Ana Gordon-Lopez is a 2022 MBA candidate interested in innovation and strategy in the finance sector. She earned a Bachelor of Science from California State University Stanislaus in Business Administration, with a Concentration in Accounting and Minor in Computer Information Systems. The past seven years, Ana has been working as a Corporate Finance professional in the Wine Industry. As Director of Finance for the Sacramento's Women in Leadership Club she hopes to incorporate her professional experience to find new means to support the club's efforts in continuously reaching their mission. In her free time, Ana is either enjoying staying active with running and sporting events, spending her time in the kitchen experiment with cooking and baking, or spending the day outdoors with friends and family.

Connect on LinkedIn

Nataly Diaz
Director of Marketing

Nataly Diaz is a 2022 MBA candidate focused on strategy, a Board Member of the Association of Clinicians for the Underserved, and the Associate Director of Workforce Development at the California Primary Care Association. She is passionate about creating a robust and diverse healthcare workforce that is responsive to and reflective of the country's unique communities. To achieve that goal, she has designed and implemented a number of initiatives that have fostered pipeline partnerships, expanded community-based training, and removed barriers inhibiting provider recruitment and retention in community health centers. Nataly has built a network of stakeholders, philanthropic leaders, health system employers, academic institutions, and beyond to address the health workforce shortage that affects access to quality health care for the most vulnerable patient populations, including those that are low-income, uninsured, and underserved. She is also dedicated to working with others to promote women into leadership roles and looks forward to creating strong connections amongst GSM students, alumni, and faculty as the Women in Leadership's Director of Marketing.