Women in Leadership Sacramento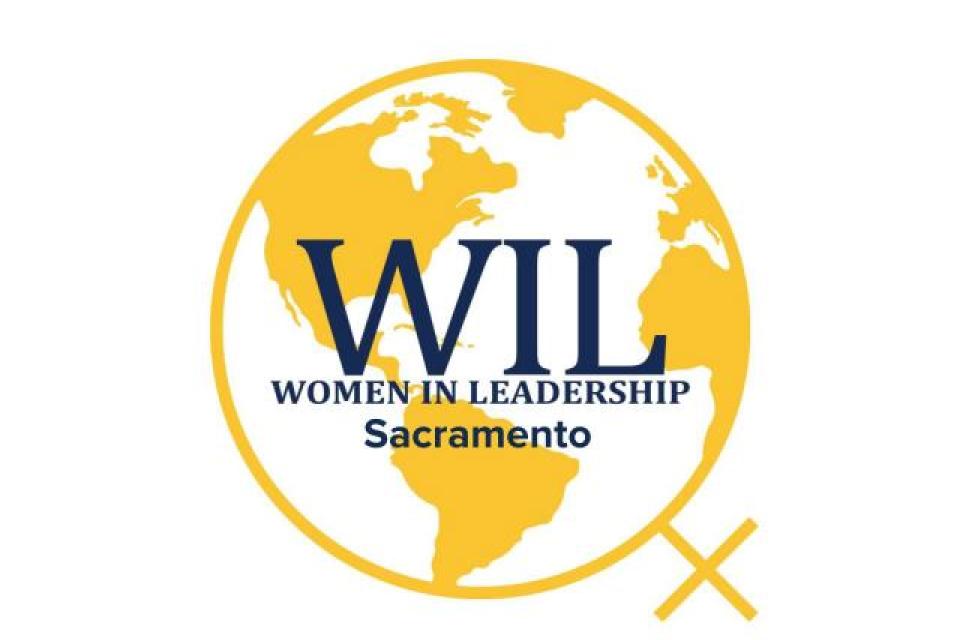 The goal of Women in Leadership is to convene, connect, support, and develop the School's future women leaders and equip them with the tools to succeed through professional, educational and social activities.
About Our Club
Mission 
Women in Leadership (WiL) is an independent student club operated through the Sacramento Part-Time MBA program of the UC Davis Graduate School of Management (GSM). The goal of Women in Leadership is to connect and support the GSM's future women leaders through professional, education and social activities with current members and industry leaders, providing them with the tools and experiences to excel and succeed in their professional careers.
Membership
WiL is open to all currently enrolled Sacramento MBA students. Membership requirements shall not discriminate on the basis of gender, race, religion, ancestry, national origin, marital status, sexual orientation, age or disability.
WiL Board Meetings
WiL will hold board meetings twice a month. Officers of Women in Leadership are required to attend and actively participate in at least 75% of the meetings held during one annual period.
Voting and Board Decisions
WiL will aim for consensus on all actions taken.  When consensus is not achieved, decisions will be made by a 3/4 majority vote of the WiL officers.
Meet Our Board
Sumedha Gulati
President

Sumedha Gulati is a 2022 MBA candidate. Prior to attending the GSM, Gulati spent 10 years in the healthcare industry, including 8 years as an operations manager in a large integrated public healthcare system. In her free time, she enjoys hiking, trying a variety of cuisines, and spending time with family and friends.

Teghpreet Ahluwalia
Vice President

Teghpreet (Preet) is a 2022 MBA Candidate focused on Finance.  Born in Canada and raised in Fresno, Ca; Preet moved to Sacramento in 2009 to attend UC Davis for undergrad. After graduating with a BA in Psychology and Religious Studies, she went on to co-found GNP Capital Partners, a boutique investment firm focused on providing bridge loans for real estate.  She is currently the Chief Investment Officer at GNP Capital Partners.  She is also a Board of Director for the National Association of Women Business Owners-Sacramento Valley Chapter.  Preet is also the Director of Finance for the UC Davis Sacramento Campus GSMSA.  In her free time, Teghpreet enjoys hiking, reading books, and playing tennis.

Connect on LinkedIn

Ana Gordon-Lopez
Director of Finance

Ana Gordon-Lopez is a 2022 MBA candidate interested in innovation and strategy in the finance sector. She earned a Bachelor of Science from California State University Stanislaus in Business Administration, with a Concentration in Accounting and Minor in Computer Information Systems. The past seven years, Ana has been working as a Corporate Finance professional in the Wine Industry. As Director of Finance for the Sacramento's Women in Leadership Club she hopes to incorporate her professional experience to find new means to support the club's efforts in continuously reaching their mission. In her free time, Ana is either enjoying staying active with running and sporting events, spending her time in the kitchen experimenting with cooking and baking, or spending the day outdoors with friends and family.

Connect on LinkedIn

Marie Putnam
Director of Programming

Marie Putnam is a 2022 MBA Candidate, focusing her studies in Business Analytics. For undergraduate education she received a BA at a small college outside of Philadelphia, PA where she majored in Russian and International Relations. After moving back to CA, she started working for the California Department of Water Resources in the Division of Engineering as a Program Control Analyst. Working closely with stakeholders in, and outside the division to plan and manage multi million dollar budgets essential to the State Water Project.

Outside of work, Marie is also the Vice President of Student Affairs and Alumni Relations for GSMSA-Sacramento. In her free time, Marie is an avid hiker, planning to venture up the Half Dome cables in Yosemite, again this year. Additionally, she has a passion for reading and fitness.

Margaret (Meg) Lee
Director of Membership

Meg is a 2022 MBA Candidate focused on Strategy. She received her Bachelor of Science degrees from Arizona State University in Supply Chain Management and Finance. After graduation, Meg began her career with E&J Gallo in Southern California focusing on sales analytics and partnering with major retailers in Southern California to build the wine category. She later moved to Modesto to build knowledge in the operations side of the wine industry. Meg managed the production and inventory for Gallo's Premium business unit in the North Coast for two years. Currently, she oversees a $40M annual budget and manages the financial forecasting, budgeting and cost savings initiatives for Napa winery operations and Coastal Winemaking. Meg is also the President for GSM Student Association in Sacramento.

Outside of work and the GSM, Meg spends time and travels with loved ones. She enjoys caring for her dogs and houseplants. She is currently working on learning more about living a zero waste lifestyle and sustainable eating practices.

Marielle Berman 
Director of Membership

Marielle Berman is a 2022 MBA candidate focused on Strategy and Organizational Behavior. She is a double Aggie, having earned bachelor's degrees in Psychology and Music at UC Davis, and is currently an Assistant Director in Global Affairs specializing in Enrollment and Operations. Marielle is passionate about promoting women in leadership and looks forward to working with all members in our community to support this mission. In her free time, Marielle loves traveling, playing music, and finding new artists.

Connect on LinkedIn

Baldeep Rai
Cross Campus Liaison

Baldeep is a 2022 MBA Candidate focused on Marketing in the Food and Agriculture Sector. Baldeep was borned and raised in Yuba City where she grew up working alongside her family on their diversified agriculture operation. She went on to earn a Bachelor of Science from University of California, Davis in Managerial Economics with an emphasis in Agricultural Economics. Since graduating she has primarily been in banking, and the last few years more specifically focused on agricultural lending. Baldeep is also the Co-Director of Capital Connections for the UC Davis Sacramento Campus GSMSA. In her free time, Baldeep enjoys cooking, traveling, and hanging out with friends and family.

Brooke Herevia
Director of Marketing

Brooke is currently the Contracts and Grants Administrator at the UC Davis Health System at the Behavioral Health Center of Excellence under Dr. Cameron Carter. She oversees multi-million-dollar contracts with various state and county agencies. She has grant management and research administration experience going back to 2015 and prior to that was focused on bookkeeping and accounting for businesses and organizations of all types.

Brooke graduated with a Bachelor of Arts from Chico State University where she majored in multi-cultural and gender studies and a minor in psychology. She is currently attending the UC Davis Graduate School of Management with an expected graduation date of 2023.

She is a mom, an avid reader, walker and podcast listener. She cares deeply about her family, community, work and school.