Accounting to Ag: Becoming CFO of Haykingdom
How MPAc prepared me for the ag export industry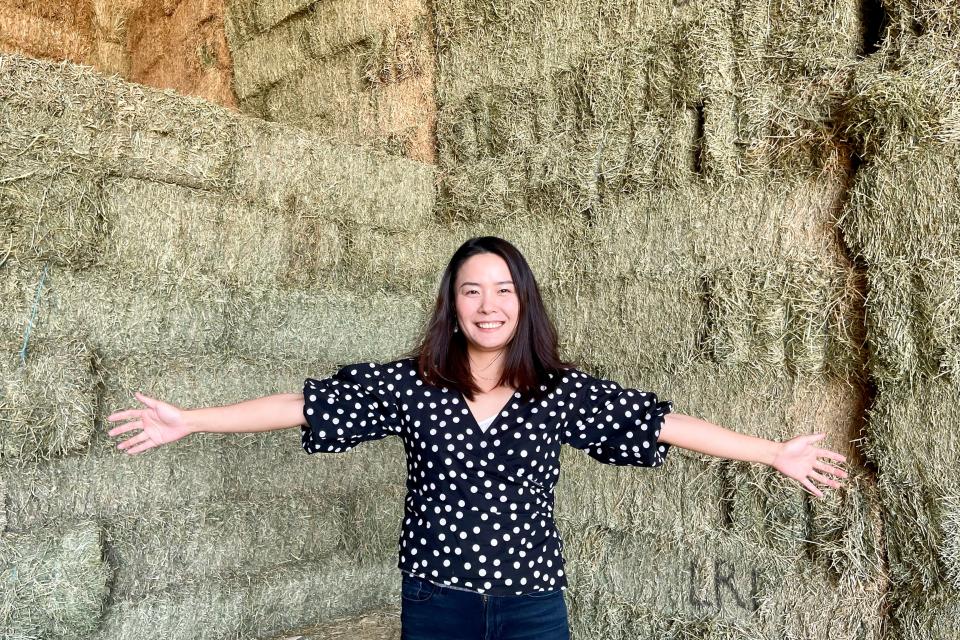 Networking and building lifelong relationships are a central career development focus for students in the UC Davis MPAc program.
When I started the MPAc program in 2016 and received the orientation itinerary, I was surprised to see the sheer number of networking events. I thought it had to be a mistake. I called the MPAc office to make sure that I received the right invitation—it was. This experience turned out to be one of my favorite memories in the MPAc program. Coincidentally, I first met my future husband at one of these networking events.
From practicing my elevator pitch to listening to inspiring stories shared by MPAc alumni, the new student orientation was an opportunity to build connections with my classmates, faculty, alumni recruiters and corporate partners. I truly cherish the lifelong relationships I developed in the MPAc program.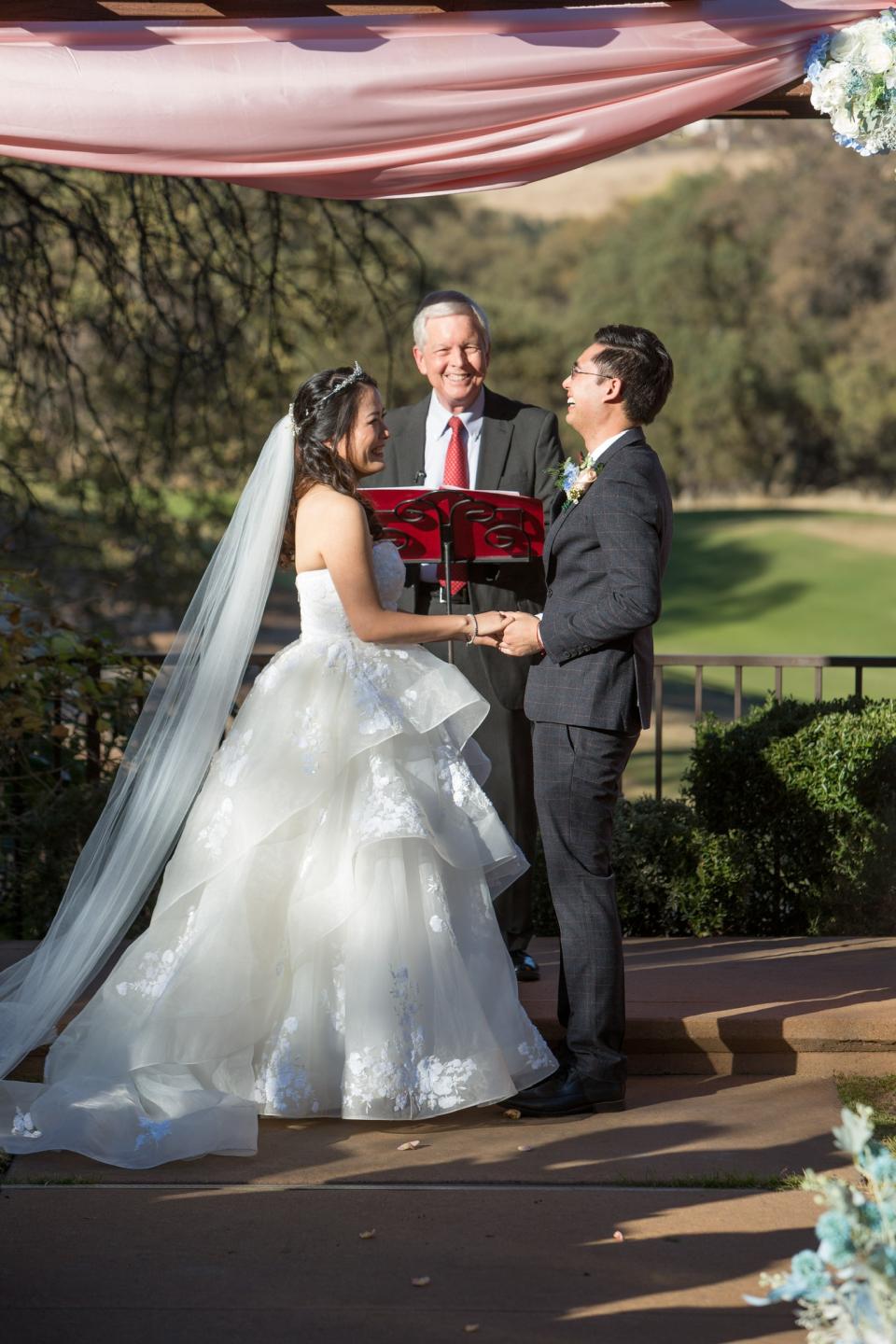 Two years after I graduated, my husband-to-be and I reached out to our closest friends in the MPAc program and asked them to be in our wedding party. My husband and I knew who we wanted to be our wedding officiant—"Professor Will." It was amazing moment to reflect on all the experiences and relationships that I had built to have the MPAc Executive Director Will Snyder marry my husband and I, who met while we were both in the MPAc program.
Becoming a CPA
The accounting fundamentals and hands-on class structure of the UC Davis MPAc program prepared me to become a CPA.
I did not realize how difficult a journey it would be choosing to prepare and take all four CPA exams while still taking MPAc classes. In the beginning, I was overwhelmed while juggling the CPA exams and MPAc classes. However, I realized that the MPAc curriculum prepared me well with the knowledge and skills I needed to be ready for CPA exams and my future accounting career.
It was an incredible feeling knowing MPAc provided me the tools to be successful in my CPA journey.
Connecting with Campbell Taylor Washburn
At the MPAc Meet the Firms event in the fall, I met a group of amazing, talented professionals from a local and well-established public accounting firm, Campbell Taylor Washburn (CTW), located in Roseville, California. I felt the firm would be a great fit for me, and I joined CTW as a tax staff in 2017 after I earned my MPAc. The CTW professionals I had met just nine months before at UC Davis became my colleagues, mentors and close friends. I later was promoted to tax manager in 2021.
During my five years at CTW, I was constantly learning and growing every day. CTW gave me opportunities to learn and lead a wide range of different projects—from small and straightforward to large and complex. These experiences revealed that the most effective way to build strong skillsets is by working through and overcoming countless challenges. By challenging myself, I transformed into a good listener and self-starter, a helpful mentor, a leader and problem-solver.
Pivoting to Ag Executive and Leading from My Heart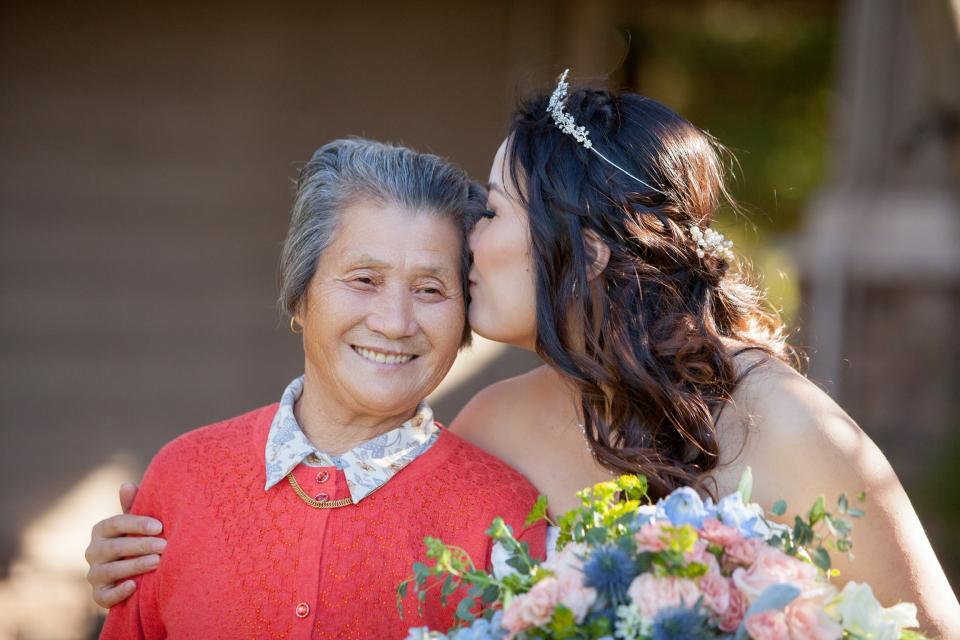 I am no stranger to agriculture. I was raised by my grandma who was a farmer and many of my happy memories were spending time with my grandma in the fields.
Opportunity came knocking from Haykingdom, a hay export company with over 30 years' experience and five compress facilities on the West Coast. It was an incredible offer—to become the firm's CFO.
I was excited about the endless possibilities, but I was also surprised and a bit nervous. This was not an easy decision to make.
I was with my grandma in my hometown when Haykingdom called. My grandma was very ill, but she remained her kind, sweet self. I shared this news with her. She had never heard of CFO nor CPA, but she knew that I was an accountant. I explained her that I had received an offer as the leader of all the accountants for a company, and I asked for her advice.
She held my hand, looked at me, and said, "You have always known what you wanted; and do what makes you and your family happy." This was her last piece of advice to me: to provide the best for my family.
I did a deep dive into this decision-making process. I harnessed all the aspects of my life: purpose, strength, passion, courage, vulnerability and responsibilities. I knew it was the time to stretch my horizon, embrace the new challenge, and build a new role model for my daughter: I accepted the offer!
Founded in 1982, Haykingdom's headquarters is in Winters, California, only a few miles from Davis. My journey there has just started. As a member of the leadership team, I am committed to building a supportive team to meet the needs of local farmers, businesses and the community.