Collaboration is the Heartbeat of MPAc Program
Learn to become a great team player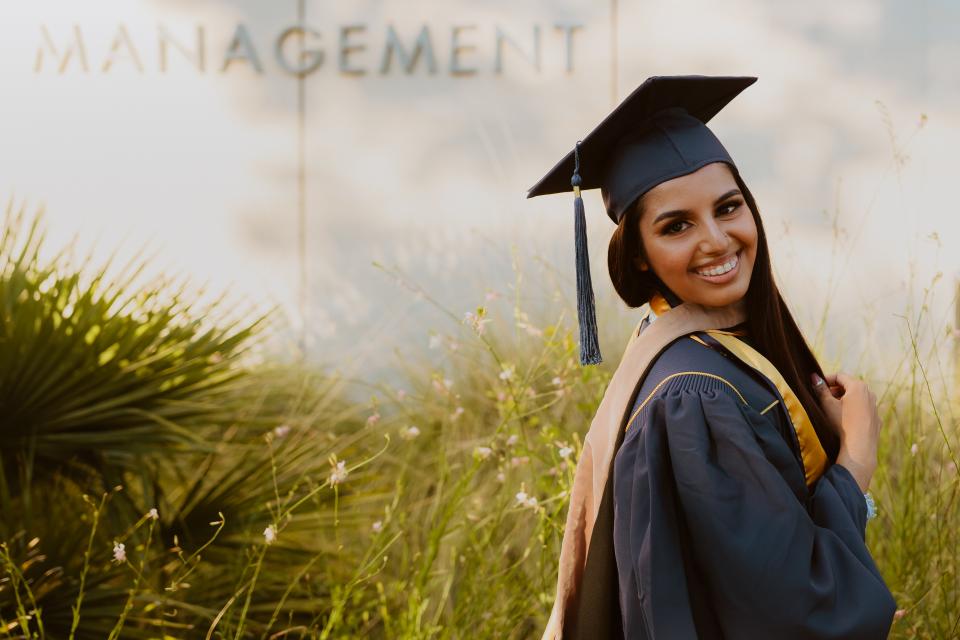 I'm not the typical accounting recruit—a first-generation student focused on a pre-med track before eventually switching career paths. But since joining the UC Davis Master of Professional Accountancy (MPAc) program, I've loved every step of the journey en route to becoming a staff associate at Gilbert CPAs, a well-established firm in Sacramento.
For many students, finding out where you want to go and what you want to do in life is difficult. Coming from a non-business undergrad background, I didn't know how easy of a transition it could be. Finding the MPAc program helped me make that switch, and made me feel welcomed and supported. The staff and the faculty also helped me land a full-time position before I graduated.
I joined the Graduate School of Management (GSM) to gain the knowledge and skills to prepare me for a rewarding career, and also to build my network with my classmates, faculty, staff, alumni and the School's corporate partners.
Being a part of the GSM community and the MPAc program is like being a part of a family—each day your fellow students, staff and faculty water your roots. Over time you grow and blossom into your full potential.
The program is unlike any other—nine months long with numerous career networking opportunities in the first few months where students often land a job before classes even start. It's the truly helpful people and atmosphere that stand out the most.
Collaboration and Camaraderie
Unlike many graduate programs that pit students against one another for grades, job opportunities, or internships, the camaraderie and culture at the GSM help all of us succeed.
The School's nature and the MPAc courses inspire you to help others to achieve and bring students together to become great team players.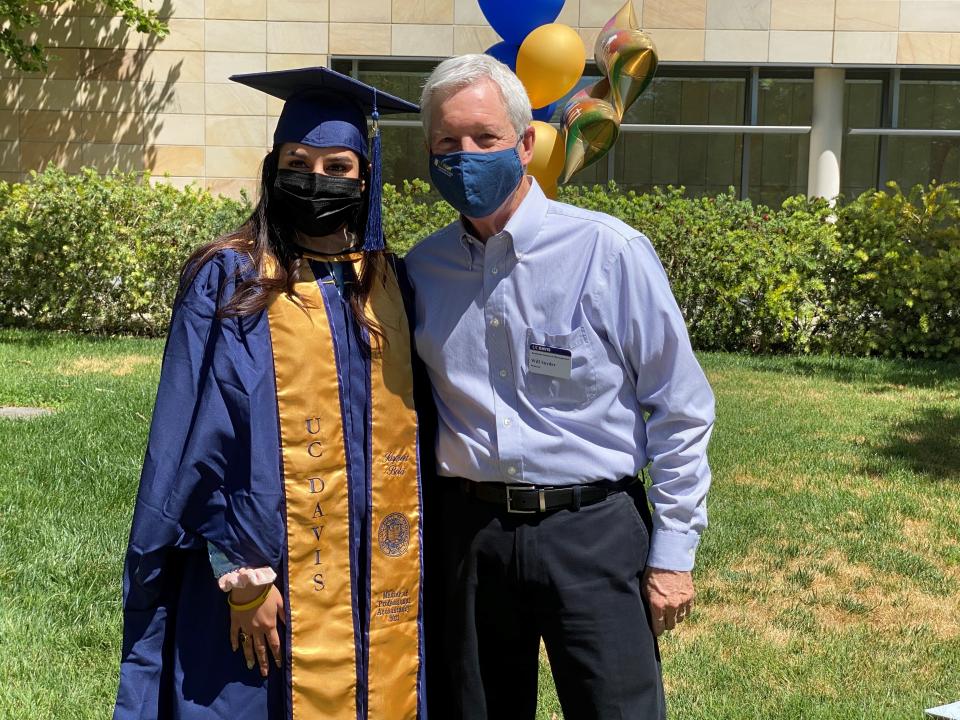 With all virtual classes due to COVID,  the remote learning environment posed many challenges. We had to adapt quickly to working in teams. Initially, we were all pretty shy, but as the program progressed we quickly started scheduling more after-class Zoom study sessions and helped each other.
As I've learned in my first few months in my new career, this level of collaboration was great prep for the accounting industry.
Double-Aggie Accountant
My journey to UC Davis took many turns. I earned my undergrad degree in psychology at UC Davis, setting my sights on a career in healthcare. During my fourth year, I realized I did not enjoy many of the prerequisite courses required for healthcare programs. I enrolled at Sacramento City College after graduation and took several business courses, including a financial accounting class.
I quickly grasped the key components of accounting and enjoyed diving into the numbers. I signed up for five more accounting courses over the next few months. In addition, I was working as a student assistant for the California Franchise Tax Board to test drive if I would enjoy a career in the field.
I knew it was a good match, and it motivated me to apply for a master's in accounting.
I started researching business programs in the region and stumbled upon the MPAc program. I was already sold on Davis for the small-town feel. After learning that it was a nine-month accelerated program with great job placement, I knew I wanted to apply.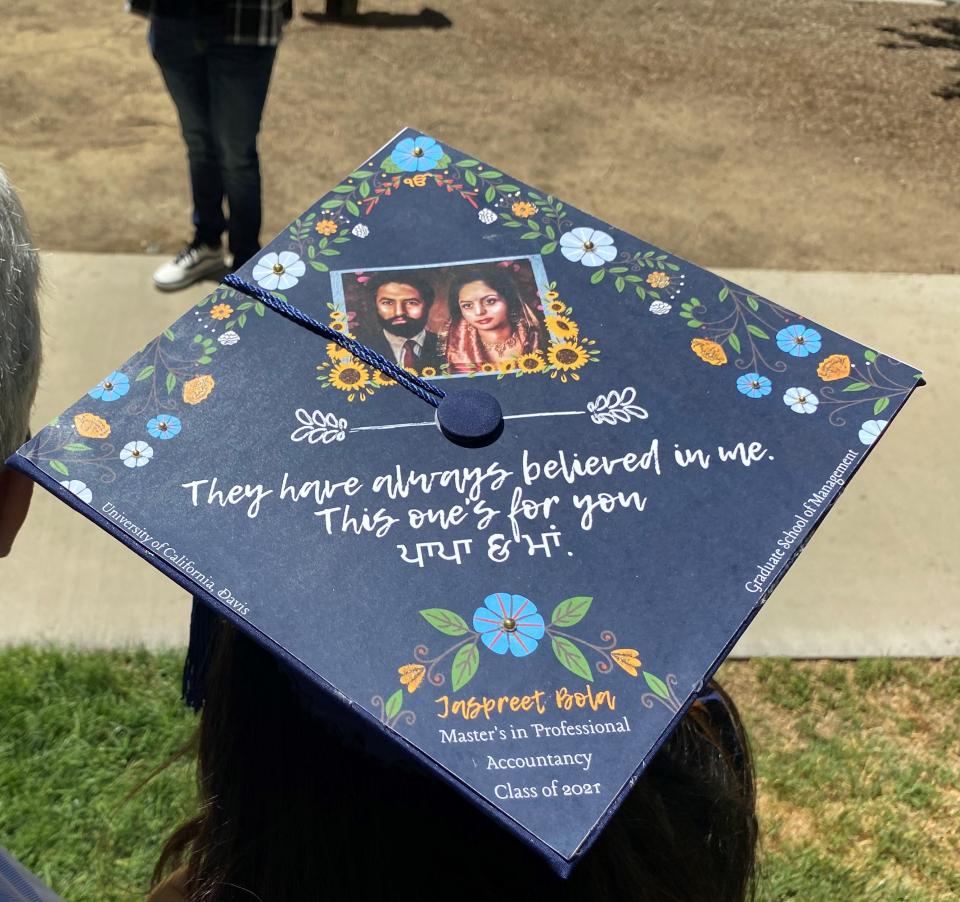 During the application process, Executive Director Will Snyder assured me that as long as I gave it my all, I would do well in the program despite my non-accounting background. In addition, the program had an emphasis on networking and collaboration, which I wanted to focus more on as well. All in all, I knew this program was the challenging yet enriching experience I was seeking.
Showing Support
I am grateful to all of the wonderful people I have met through this program, especially two professors that really stood out to me for their positivity, encouragement, and support. Will Snyder was and continues to be, a key mentor for me. He always seemed to know what to say and he offers great advice for schoolwork, your career, or just life in general.
Assistant Professor Paul Wong also made my time in the program enjoyable. He made his lessons interesting, and was always super helpful and accommodating during our sessions online. The MPAc program opened many new career doors, and I learned to always challenge myself and to keep pushing forward.
As Professor Will would always say, "Don't look back. Look forward."