Lessons from the Front Lines of Accounting
"Where the rubber meets the road with practical application."
How cool is it to learn from an instructor who actually practices in public accounting? That's the benefit when you sign up for my class.
I've been a lecturer with the UC Davis MPAc program since its launch in 2012.
For 20 years, I've enjoyed instructing and working with students, and providing a hands-on viewpoint from my time in both public accounting and private industry.
While there is an essential academic foundation of learning that will help you with the nuts and bolts of your accounting career and help you pass the CPA exams, the rubber really meets the road with the practical application of the material and real-world approaches.  
"I have taught intermediate accounting, advanced accounting, introductory accounting, and auditing. I enjoy auditing the most because it is a dynamic part of our profession. Auditing requires students to have the foundational accounting knowledge and an understanding of auditing standards as well as creativity in approach, interpersonal skills, project management, and the ability to see both the forest and the trees."
Professionals in the audit discipline work closely with clients during engagements and get an opportunity to learn a client's business from the ground up.
The Client Audit
In my auditing course, we learn the textbook elements of conducting an audit—risk assessment, audit documentation, audit techniques, etc. We put that information to immediate use in an audit simulation for a client and prepare audit workpapers, review documentary support and sign off on audit program steps.
We complete audit workpapers for the significant audit areas covered in the textbook and students work in teams, similar to how audits are conducted in the profession. Audit workpapers are submitted for review, and course credit and constructive comments are provided so students can improve over the duration of the course.
In addition to teaching auditing, I enjoy providing students with tips to make their transition from the classroom to the office/client environment more comfortable.
Here are a few tips I always tell my students:
Know what to expect: From office attire to client meetings and common requests, I try to share my experiences from public accounting to help students be prepared, ready for anything.
 
Be comfortable with being uncomfortable: There will be times when you feel overwhelmed or approach a situation in which you don't fully know the outcome. These are all opportunities to learn something new and don't be shy to ask for help. Whether your coworkers, your cohort, or a former professor, leaning on your community will provide new insights and help you along your journey.
 
View challenges as opportunities to develop: You will undoubtedly encounter challenges in your career, but that's when you learn the most.
"Embrace the unknown and be willing to take on unfamiliar territory and you will grow enormously."
You need to struggle in order to stretch: Many students want to be good at something and always get the correct answer. But only doing what you are good at limits the opportunities to break through to the next level of development in your professional career.
MPAc: Your Personalized Program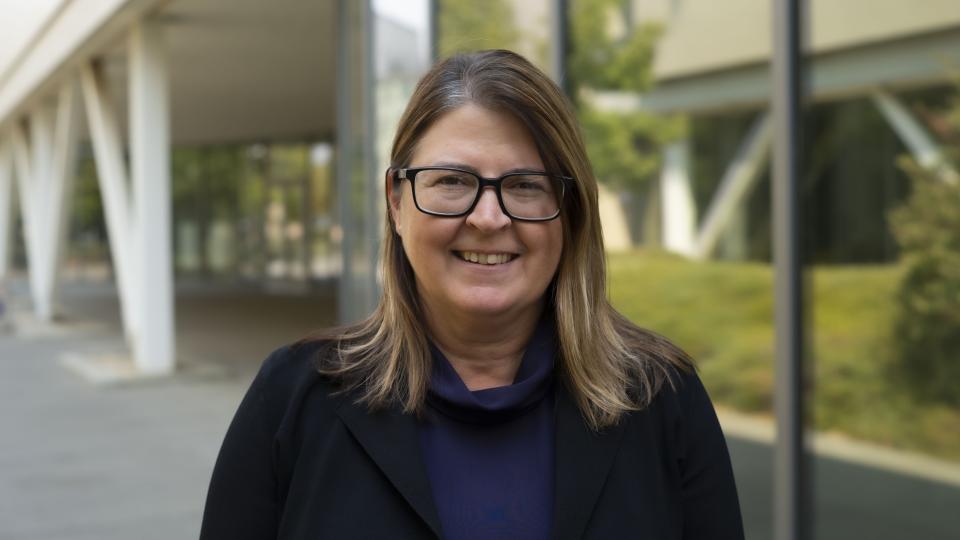 What I like about the UC Davis MPAc program is the immersive cohort model with a tremendous emphasis on top-quality instruction and the student experience. Our collaborative, tight-knit community fosters lasting relationships with classmates and faculty that continue long after graduation.
One of the most rewarding aspects of my involvement with the UC Davis MPAC program is serving as a mentor to alumni and acting as a sounding board when they are advancing in their careers or contemplating multiple job opportunities
My career in public accounting has provided me with flexibility, and I've tried to make the most of it. I've been fortunate to teach in addition to my responsibilities at CliftonLarsonAllen LLP—a top-10 firm with offices nationwide—and the personal financial means to provide resources for students looking to join the profession.
Several years ago, I established a permanent endowment for the MPAc program which awards a scholarship to one student per cohort, in perpetuity. It's an honor to continue this work and I look forward to meeting the new class this year.