UC Davis Leads Meetup of UC Accounting Students
My three lessons learned from our virtual networking event.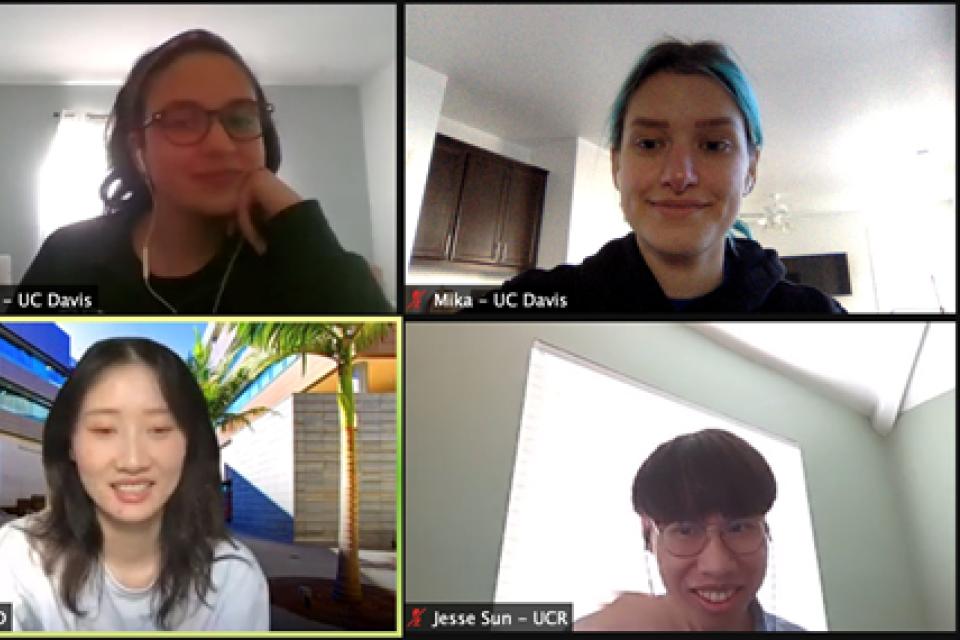 I recently had the chance to join students from across California as part of a UC Davis-led networking event for graduate accounting students.  
Spearheaded by our Master of Professional Accountancy (MPAc) Board president Oscar Halliwell and vice president Wyatt Tucker, nearly 30 students came together for the virtual event shortly after our spring break.
Along with a few of my fellow UC Davis classmates, we joined students from UC San Diego, UC Riverside and UC Irvine.
At first, I was a little nervous because I didn't know much about the other students in the meeting. How would we connect? Would we have similarities? Would it be awkward?
But once I logged on, I realized we were all vulnerable in the same way.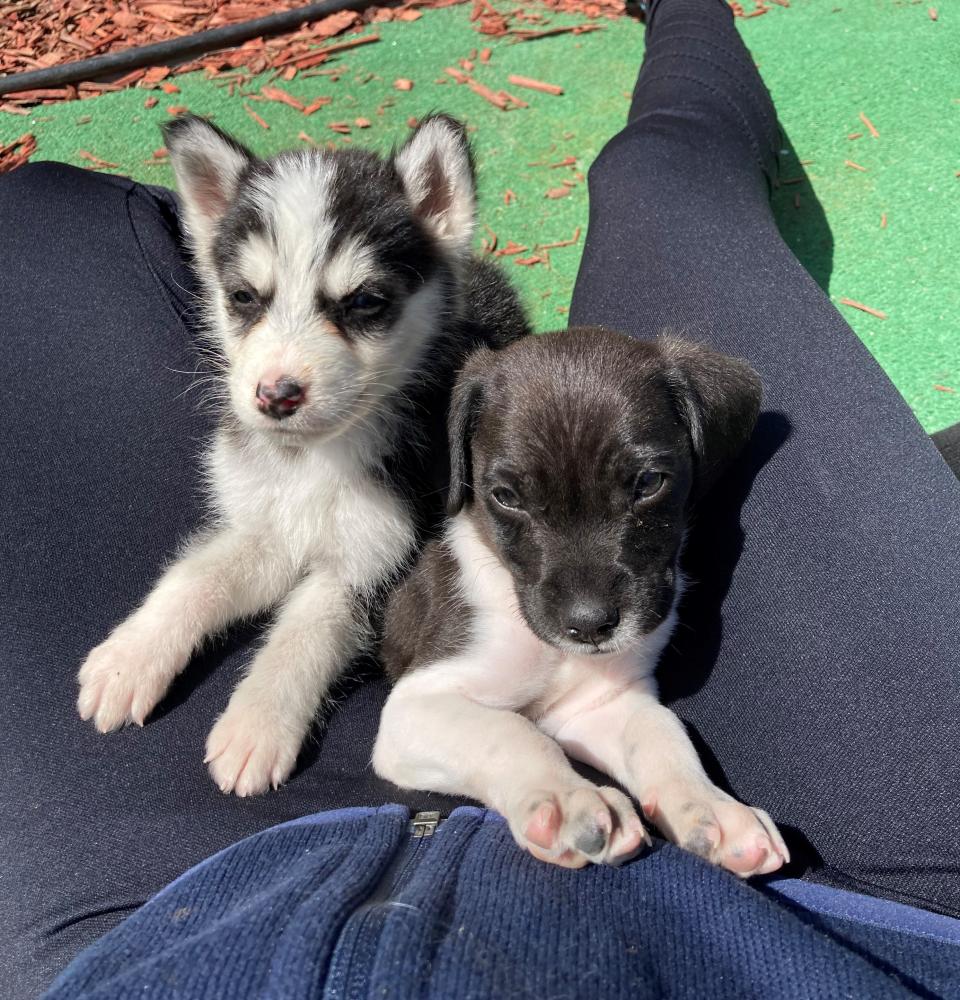 The Best Ice-Breaker
As soon as I showed off my eight-week-old huskie-mix and beagle puppies, everyone settled in and we enjoyed the session. They helped break the ice and we officially kicked off the meeting with a game of Scattergories.
"Oscar [Halliwell] and Wyatt [Tucker] have been talking about a UC-wide networking event ever since we started on the board. I was so happy and proud of them to see how it turned out. It ended up having one of the best turnout rates that we've had in the program and it was a lot of fun."
In our breakout rooms, we were grouped by our future employer.  I'm from Southern California and heading back there in the fall, so it was great to meet and get to know students from UC Riverside and UC San Diego.
We talked about what firm and office we're going to, and each of us shared what advice we had for the CPA exams.
Here are my three big takeaways from the session:
1.       It's valuable to have connections. Business connections and friendships can be valuable in the accounting industry. Even if you're not in the same city, or working for the same firm, it's important to network. These might be my co-workers, or I might call one of them for advice in the future, so it was great to connect with them early.
2.       Meeting new people isn't always easy. Socializing, especially during the pandemic and the lockdowns has been difficult, so it was nice to be a part of this event. I met students who are going through many of the same hardships I am, and it was helpful to hear about their shared experiences.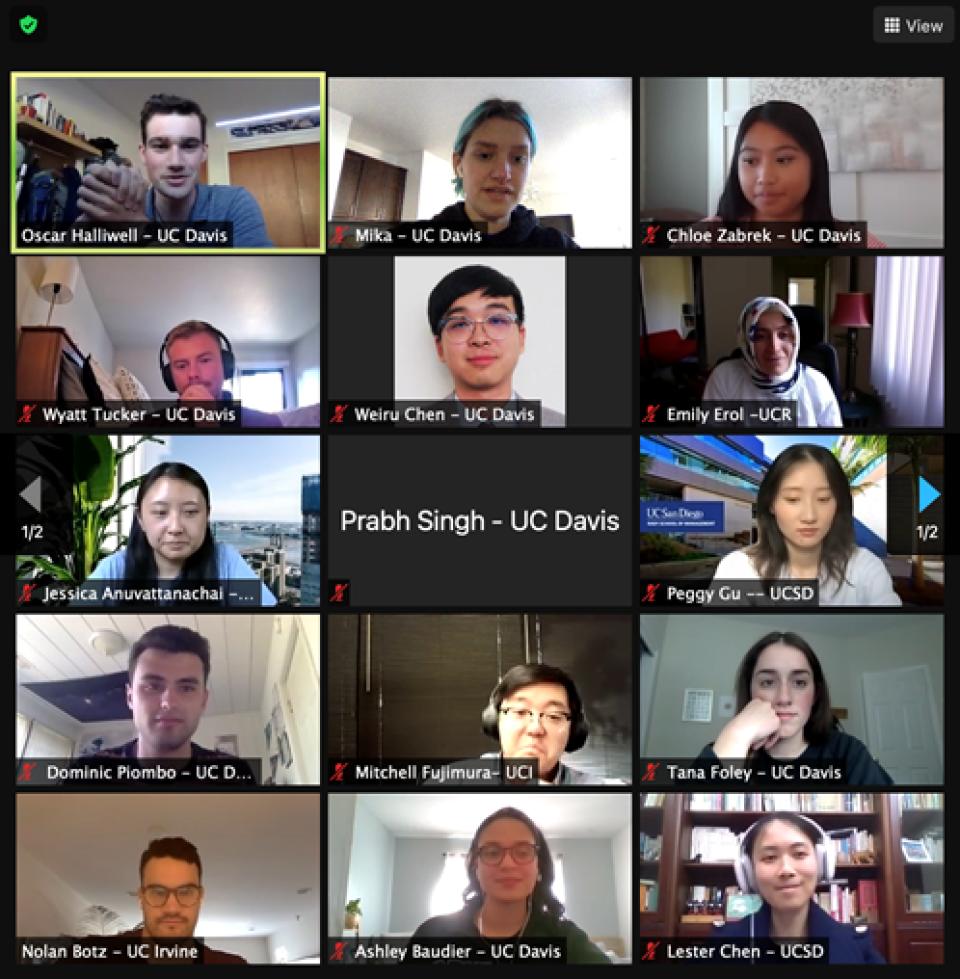 3.       Learning new tips for the CPA exams. Near the end of the session, we discussed study tips, and students shared their advice for the CPA exams. It's such a difficult process, so talking to others about their strategies can be very helpful. I'm thankful for the valuable tips.
Heading to Deloitte in Southern California
I'll soon be graduating from the MPAc program, and I'm excited to move closer to my home in Southern California. I'm joining Deloitte in Costa Mesa to specialize in audit and assurance.
I feel like this is the perfect place and right at the perfect time to launch my accounting career. Deloitte is a globally renowned firm. It's going to be a great experience.
For more photos from the MPAc program, follow our Instagram account.