5 Questions for Accounting Professor Paul Wong
Insights and advice for prospective MPAc students.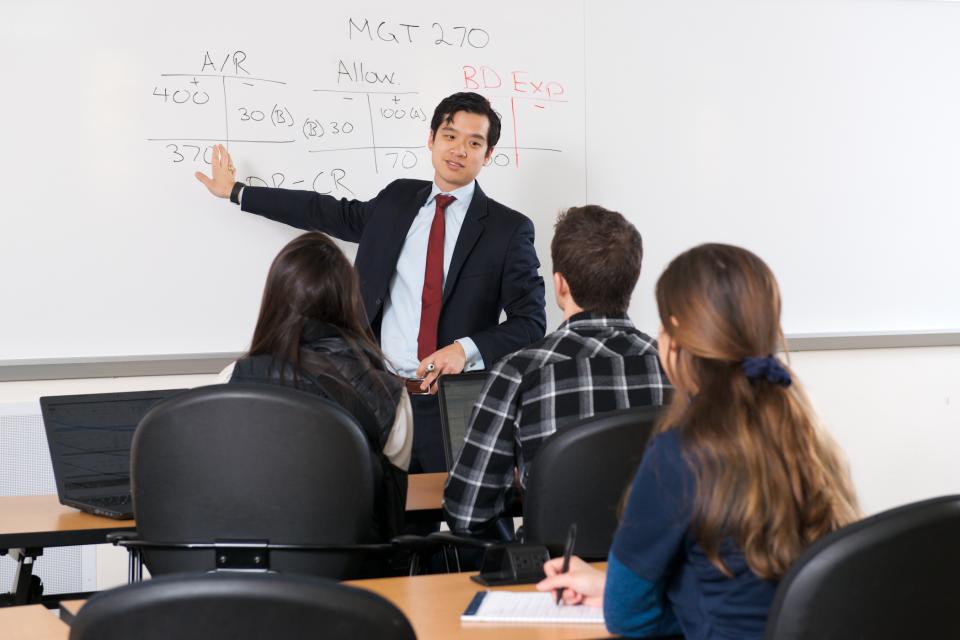 Specializing in financial reporting, financial analysts and corporate disclosures, Assistant Professor Paul Wong joined our Master of Professional Accountancy (MPAc) faculty in 2015, bringing a wealth of experience in public accounting and his research portfolio to the classroom.
Previously, he served as a senior staff auditor in the not-for-profit and higher education group at Crowe (formerly Crowe Chizek), and in 2015 he earned his Ph.D. in accounting from Texas A&M University.
We asked him five key questions about his background, his choice to return to academia, and the UC Davis MPAc program.
1)  What was your motivation to get your Ph.D.?
I was lucky to have undergraduate professors who mentored me at DePaul University. They frequently spoke about their experience in academia, and they encouraged me to learn more about Ph.D. programs and research in accounting. I believe they saw me as curious, a characteristic necessary in academic research.
Though I chose to work as a public accountant before pursuing a Ph.D., I knew academia would be an appealing option for me. After a few years in public accounting, I decided it was time to change careers and apply to Ph.D. programs.
2)  What do you like most about the City of Davis?
The location! What's the saying: "West Coast, best coast?" It's not wrong. There are few college towns in the country that are so close to world-renowned mountain resorts, wine country, beaches, and an epic, multicultural city such as San Francisco.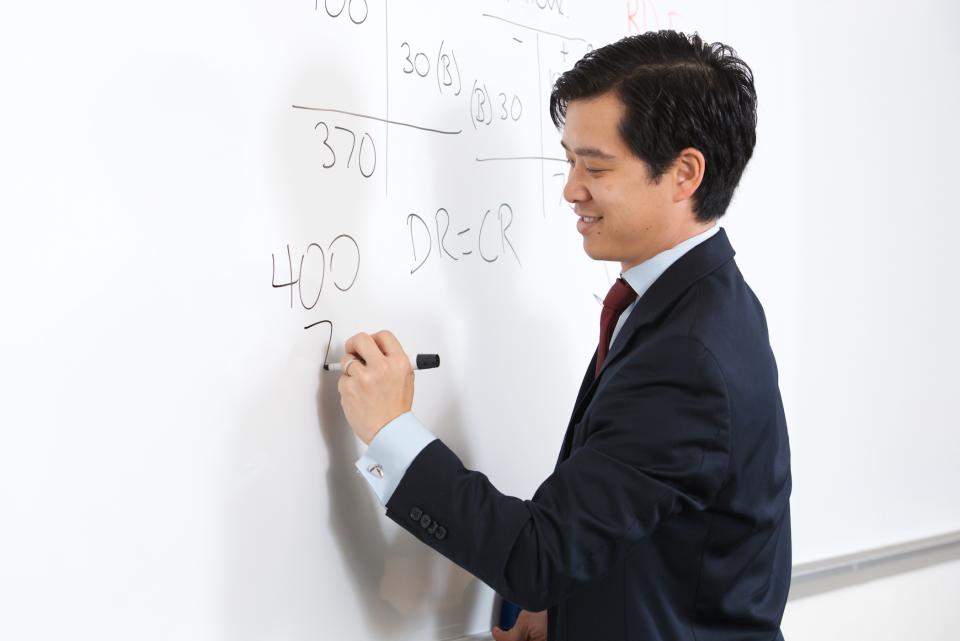 3)  What advice do you offer students pursuing an MPAc degree?
Ask questions often. The instructors are your primary resource for knowledge, so utilize them. You can ask questions during class and you can attend office hours.  
4)  Can you share your experience studying for the CPA exam?
The CPA exam is 100% doable. While the exam test a diverse set of accounting topics, I found simplifying questions to basic principles usually leads to correct answers.
5)  How has the accounting field changed over the last decade and where does it go from here?
Accounting, much like other fields, is utilizing technology to be more efficient. As a result, many basic accounting functions are automated. Accountants of the future will need to be more analytical in interpreting transactions and accounting information to make informed decisions, and that's a key component of our MPAc curriculum here at UC Davis.