Don't Let the Curveballs Pass You By: Hit the Home Run
Dean H. Rao Unnava's Commencement address to the Class of 2022 graduates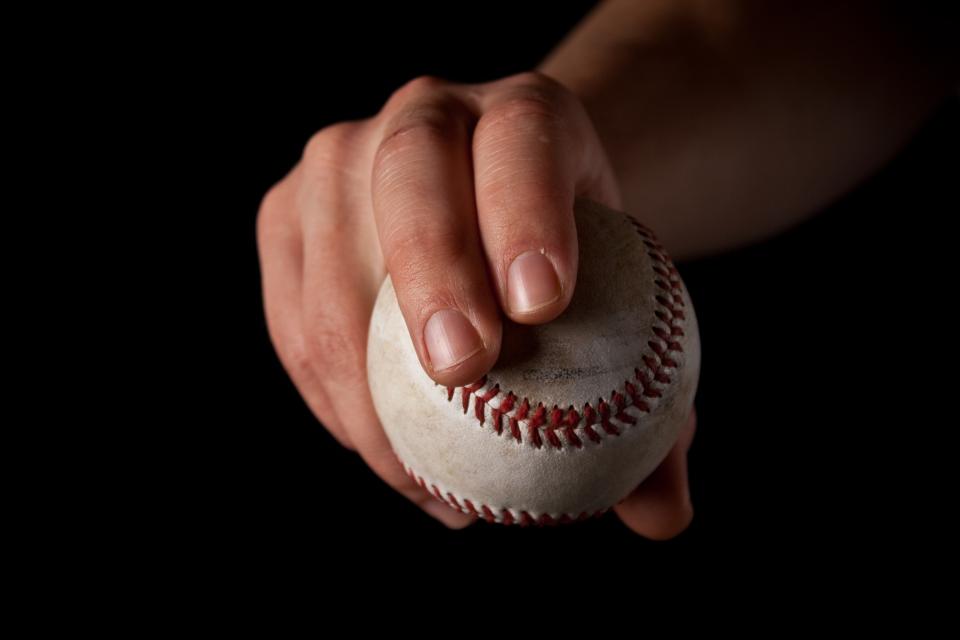 Let me start by thanking the students for their grit—joining or staying with their program to successful completion amidst the uncertainty of the pandemic. This was a tough journey for you, the students, and for the faculty and staff who had to pivot from live to remote instruction and back, teaching in a room where everyone is masked, or finding ways of keeping you engaged as a community when the last thing you wanted to do was be back on a computer screen.
Yet, you remained cheerful, and understanding of the situation, and here you are, having earned not just your diploma but a tremendous amount of respect from all of us.
Thank you. You are all remarkable.
A student commented the other day that the pandemic has definitely thrown a curveball at them. Coming from India, where we played cricket (and I will swear that one-day cricket matches are way more exciting than you think), I always wondered what a curveball meant. In cricket, we deal with spin in the ball all the time because it is pitched to bounce off the ground in front of you and not to be played on the fly. I learned that a curveball is a pitch that appears to be moving straight toward the home plate but is actually moving down to the right or left by several inches while losing pace. This is from the one Guru we all identify with—Google.
I tried Googling 'how to pitch a curveball' and got about three million results. This seems to be a topic of interest. And I searched 'how to play a curveball.' I got over eight million results. Now, that tells you something—that a curveball is a problem one has difficulty dealing with, and many people are eager to teach you how to play against it.
What We Can Learn from Curveballs
There may be some controversy, but Candy Cummings is credited with inventing the curveball in 1867 while playing for the Brooklyn Excelsiors. He is said to have worked on throwing the curveball after observing how sea shells flew in the air when thrown.
As future managers and leaders, I am sure you will be planning market moves against your competition, and throwing a 'curveball' at your competition is what you may want to do. But something interesting Candy Cummings learned before throwing the curveball is the catcher used to stand 20-25 feet behind the home plate in those days. So the catcher also missed catching the curveball, causing problems for the pitching team. Nat Hicks was brought in as a catcher who stood right behind the batter, and the curveball was born.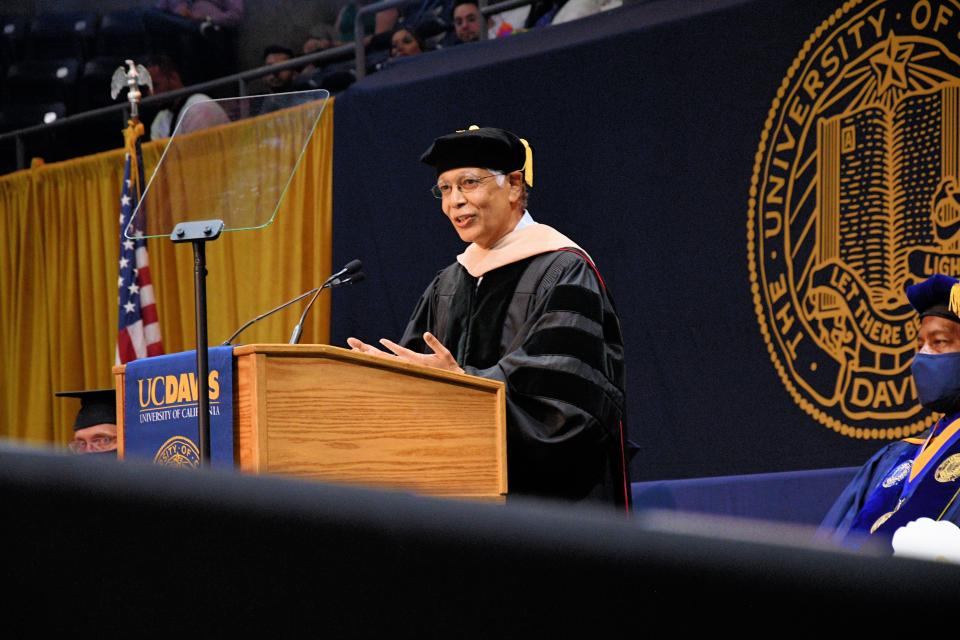 So, while we have said this throughout your program at the GSM, and repeated it, let me say it again—to accomplish anything meaningful, there has to be an inquisitive you, your observation of what's around you, a context in which the accomplishment occurs, and other people who will join you and support you.
The Best Way to Hit a Curveball
We know your competitors are thinking like this, too, so you need to know how to play a curveball. Because they are going to throw those curveballs at you routinely, it is interesting that many baseball coaches tell you to try to hit a homer off a fastball, not a curveball, because you are more likely to strike with it as a curveball. I heard coaches say the best way to hit a good curveball is…you don't (Mark Linden) .You let it go, even if they call a strike, because hitting it will likely result in a ground out.
Back to the student who said the pandemic threw a curveball at this class, do we think our students followed this advice? Heck no!
Home Runs: Returns are More Significant Hitting Curveballs
In a now well-known article written by Professors Gregory Sawicki, Mont Hubbard, and William Stronge in the American Journal of Physics, "How to hit home runs: Optimum baseball bat swing parameters for maximum range trajectories," the authors show that an optimally hit curveball will travel farther than a fastball. The key here is 'optimally hit,' which means many of us don't hit it optimally. The contact rate for curveballs is 20% lower than for fastballs, which means contact is the problem with playing curveballs. Once contact is mastered, the data show that you have a greater probability of getting to the next base by hitting a fastball, but a curveball has more capacity to get you extra bases.
Simply put, the returns are more significant when you hit the curveball. Now, think back to all those tricky problems you had to solve in your exams and the GSM courses you took. Those are the curve balls our faculty know you will be facing at work, and they taught you how to increase your contact percentage. Be it a tricky Accounting issue, a data problem, or a strategic quandary faced by a corporation, you now know how to hit it optimally.
Recognize Curveballs Quickly and React
Steve Wolf, an ESPN writer, speaks of Mike Barnett, who coached Michael Jordan when he played with the Birmingham Barons. You all know about Jordan's brief stint at baseball before his next three-peat as a Bulls shooting guard. Mike Barnett coached Jordan, who started very well, averaging 0.327 in his first thirteen games but dropped below 0.2 when he had difficulty playing curveballs.
Barnett says the key to playing a curveball is to recognize it in the less than one second you have after it leaves the pitcher. He says it takes time and experience to get there. The time and experience in your program was about getting you there—knowing what is coming at you is a curveball or a regular fastball. Those are the case studies, mini-cases, projects, and simulations—exposing you to the unpredictable behavior of your consumers and competitors and how to formulate your response.
The Joy of Competition and Making Your Mark
But there is something more to all of this time you spent at the GSM. Barnett goes on to say about Jordan, "I think with another 1,000 bats, he could have made it. But there is something else people miss about his season. Baseball wasn't the only thing he picked up. I truly believe he rediscovered himself, his joy for competition. We made him want to play basketball again. And…he made me a better manager."
Graduates, I hope that happened for each of you. That you discovered your true passion, developed a keen sense of observation, learned how to discriminate between right and wrong, built the courage, you need to make decisions that have consequences for many people, and are raring to go out there and make your mark.
We recognize that you made us all the better by being wonderful students.
I'm glad you opted not to let the curveball go but practiced playing the curveball, anticipating it, preparing to hit it, hitting it for extra runs, and now you are home after scoring.
As faculty, we are confident you can face curveballs that life will throw at you and hit them optimally. We recognize that you made us all the better by being wonderful students.
Thank you for being part of the GSM. We will be watching for the inevitable success that follows this day in each of your lives.