Exclusive Field Visits Reveal the Complexities of Managing Agribusinesses
Native American Opportunity Plan made an MBA more accessible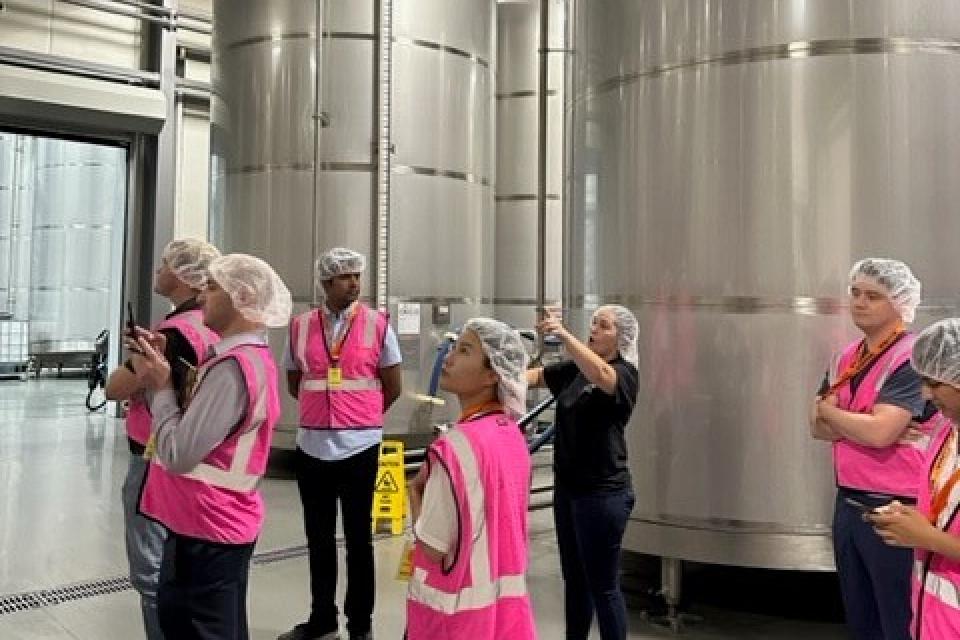 I was at a point in my career where it felt like it was the right time to pursue an MBA. Since earning my B.S. in managerial economics at UC Davis, I had been working for six years in human resources in the wine industry.
An integral part of my work over the years has been to promote equity and inclusion, and the opportunity to pursue an MBA would help me further develop my leadership skills.
The UC Davis Graduate School of Management was my choice to pursue an MBA as it offered exactly what I was seeking—and the Food and Agriculture Immersion seemed like an incredible opportunity.
I wanted to move forward, but I was unsure of how I would finance my degree.
Then in May 2022, just a few months before the Full-Time MBA program orientation would start, I learned about the Native American Opportunity Plan, which would make it feasible for me to pursue my MBA.
It was a flurry of activity in the following weeks as I quickly had to submit my application before the last deadline. I was beyond excited when I received the acceptance notice. Receiving this grant made the acceptance that much more meaningful, not only for myself but also for my family.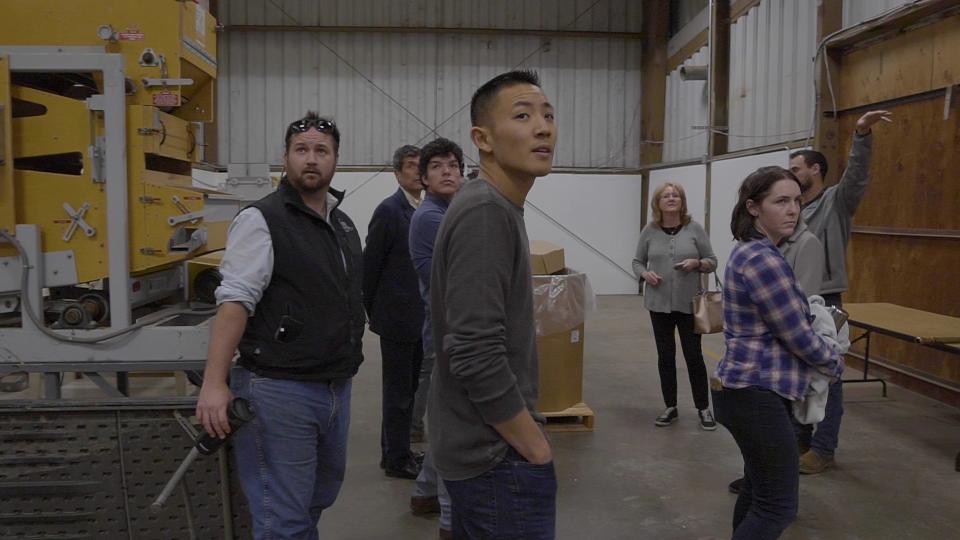 Diving In
This quarter I enrolled in the food and agriculture site visit course led by Julie Morris, the academic director for the Food and Ag Industry Immersion. As part of that larger Industry Immersion experience, this class introduces students to the complexities of managing agricultural businesses, including exclusive site visits led by executives and managers in the fields.
I'd like to share a recap of our tours:
Rominger Brothers Farms is a fifth-generation Yolo County farm where we were met by Bruce Rominger, who discussed with us the challenges that are faced with climate change and water shortages. We were also able to witness their tomato harvester in action, picking the last tomatoes of the season.
 
Turkovich Family Wines was next on our list. We were greeted by Chris and Luciana Turkovich, who shared the challenges of meeting consumer demand, growing a business sustainably and their wastewater filtration system powered by worms!
 
We next visited Cobram Estates, where we learned all things olive oil. Since Cobram Estates' expansion to the U.S. in 2015, it has become the second-largest olive oil producer in the country. With locations in both Australia and the U.S., the company can produce olive oil year-round. They have created innovative processes to ensure that the amount of time from when the olive is harvested to when it gets to the mill is reduced to ensure the highest quality possible.
How Will We Feed the Planet's Growing Population?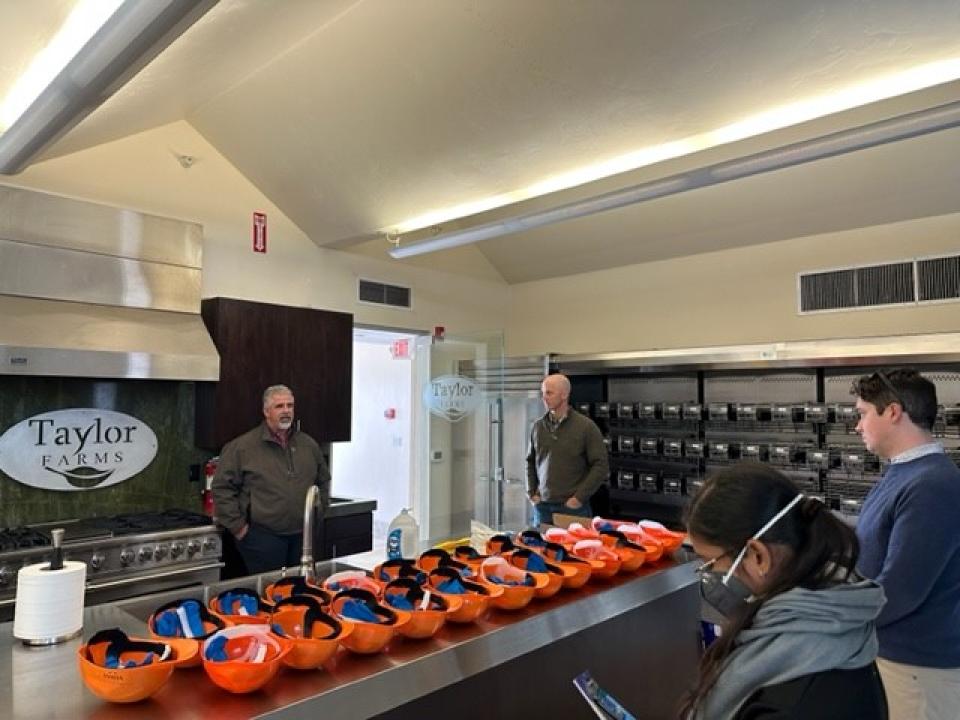 Our next trip took us to the San Francisco Bay Area to visit Upside Foods, a cultivated meat company. They are taking on the challenge of creating cultivated meat as a response to feeding the planet's growing population more sustainably. To be able to view their research headquarters was incredibly inspiring.
 
Our last site visits included a trip to Salinas, Calif., the "Salad Bowl of the World," in central California. We started our day with a tour of Taylor Farms' production facility, where Mark Borman and Lou Amaral brought us up to speed and we saw the incredible process of making ready-made salads for grocery stores.

We ended our day at Western Growers Innovation Center, where we met with the head of the center and the head berry grower at Naturipe. We also learned more about: the human resource challenges that agricultural companies face, increased soil diseases, and expansion into less traditional growing regions due to a warming climate.
Whether it is a cultivated meat company or winery or olive oil producer, we were able to see firsthand that an innovative mindset will be key to feeding a growing population with finite resources, climate change challenges, water shortages and shifts in consumer demand.
In addition, for me personally, it was a reminder of how important it will be to focus on equity and inclusion in the agricultural community. Because of the Native American Opportunity Plan grant, I took this course, and I can take what I have learned and share that knowledge within my communities.  
I look forward to taking what I've learned over these last few weeks and applying it further in the Immersion program in the winter quarter and beyond!
Photo Gallery
Image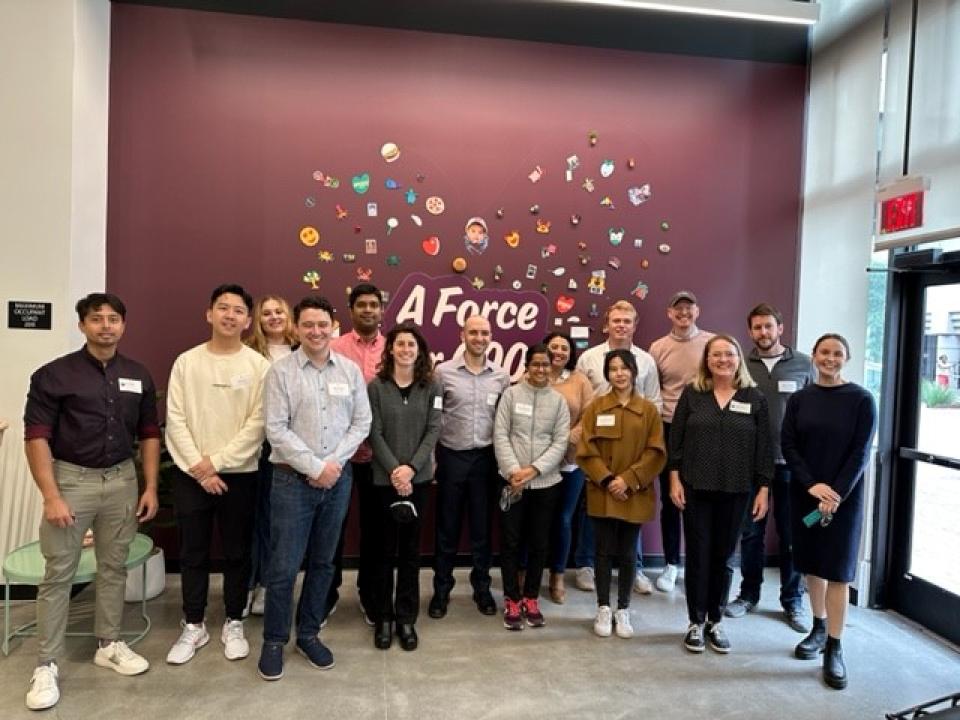 Image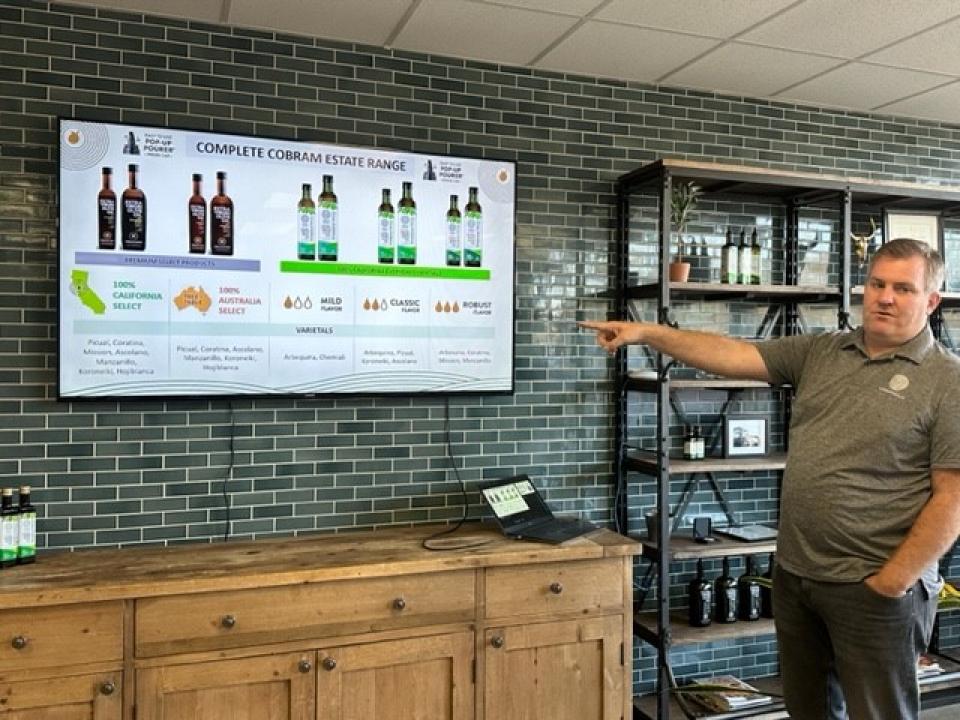 Image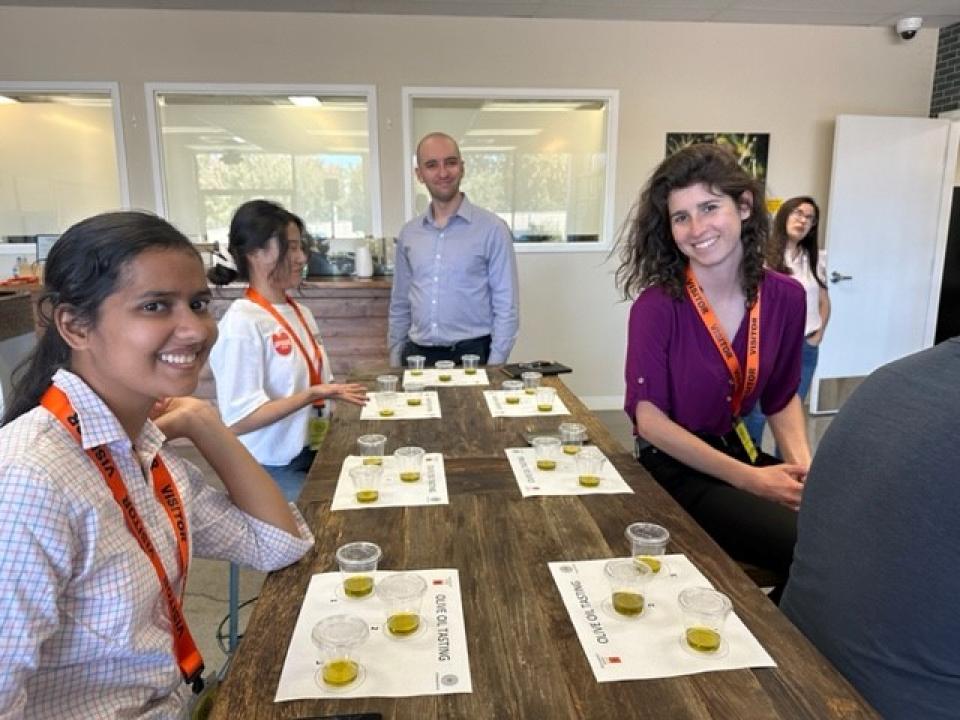 Image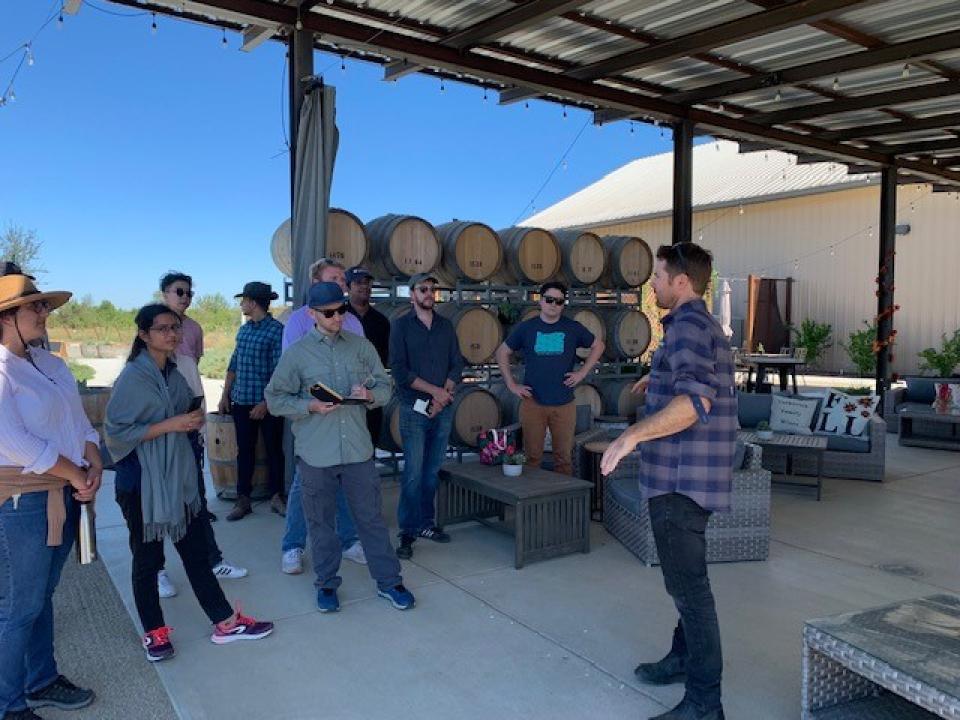 Image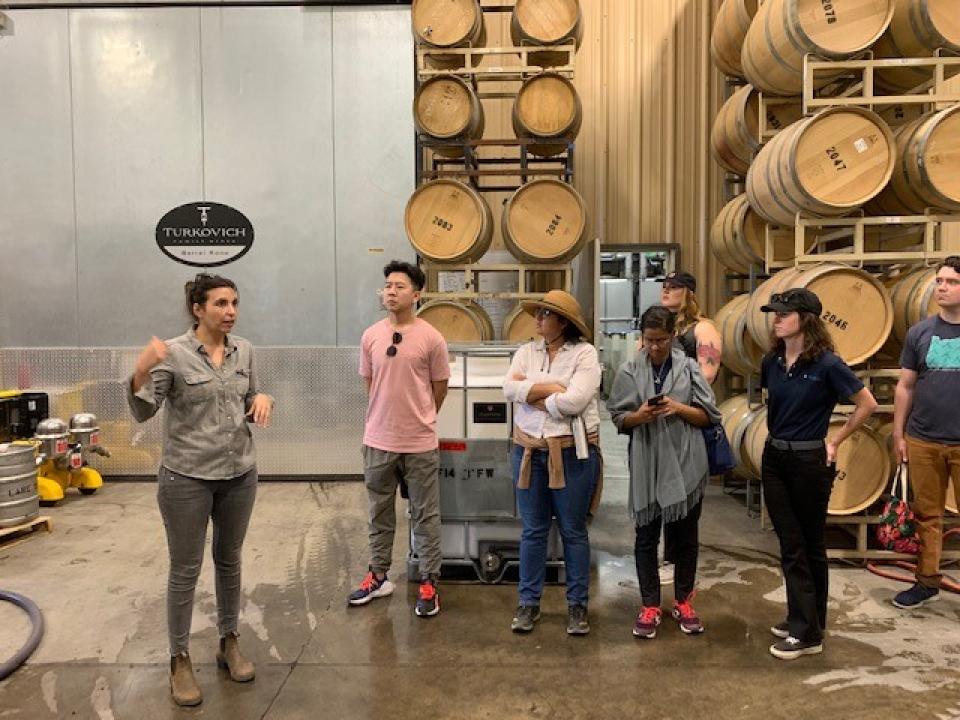 Image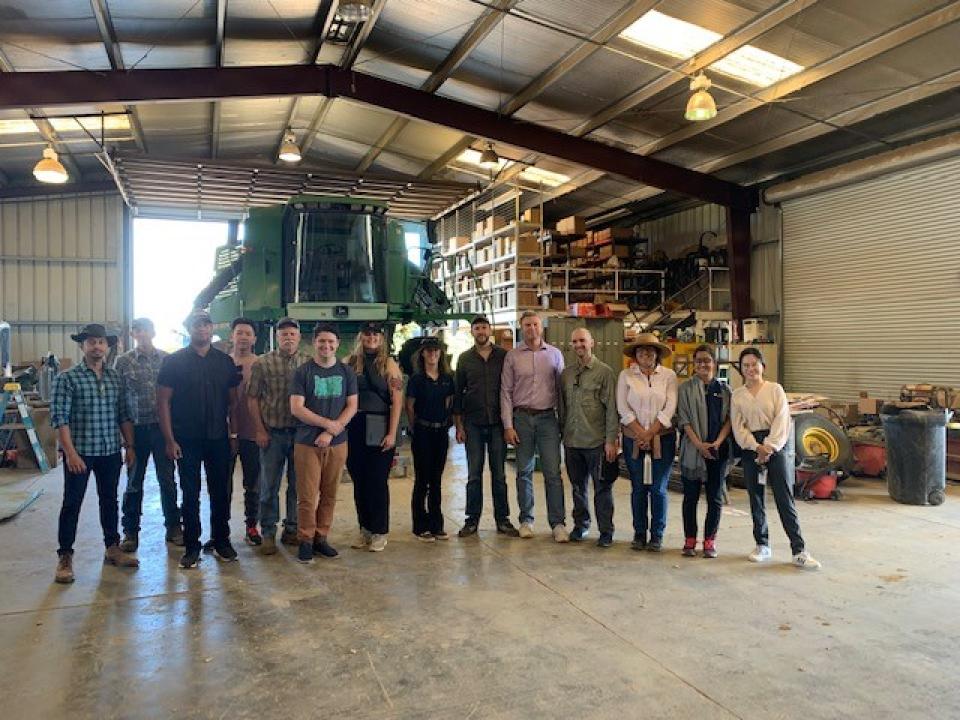 Image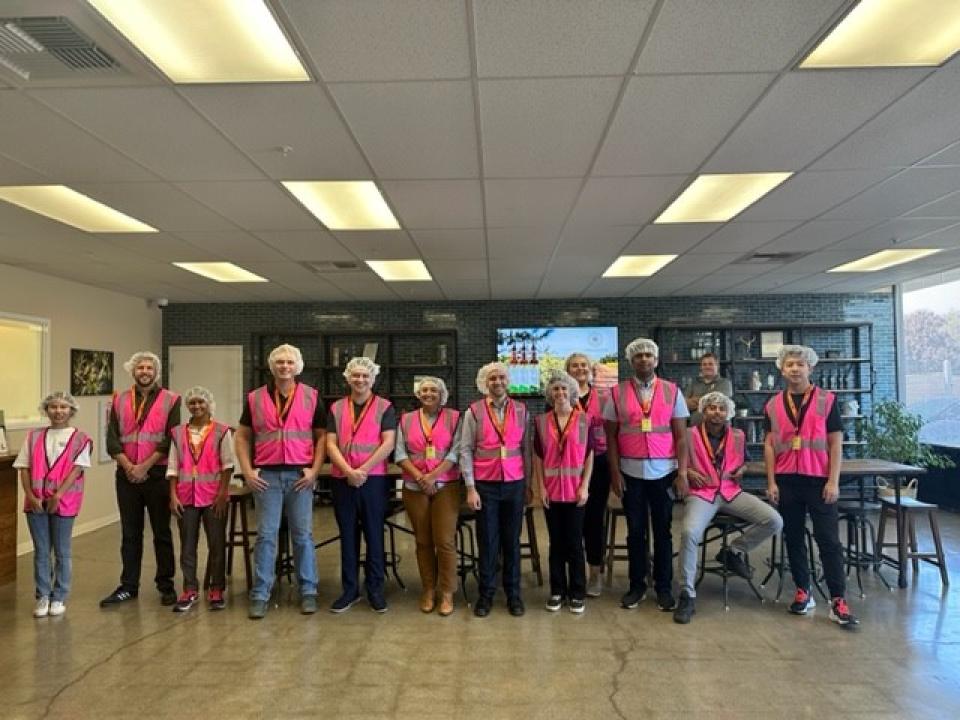 Image