Partnership between Food & AgTech VCs and UC Davis Researchers Opens Doors for MBAs
Opportunity to accelerate industry innovation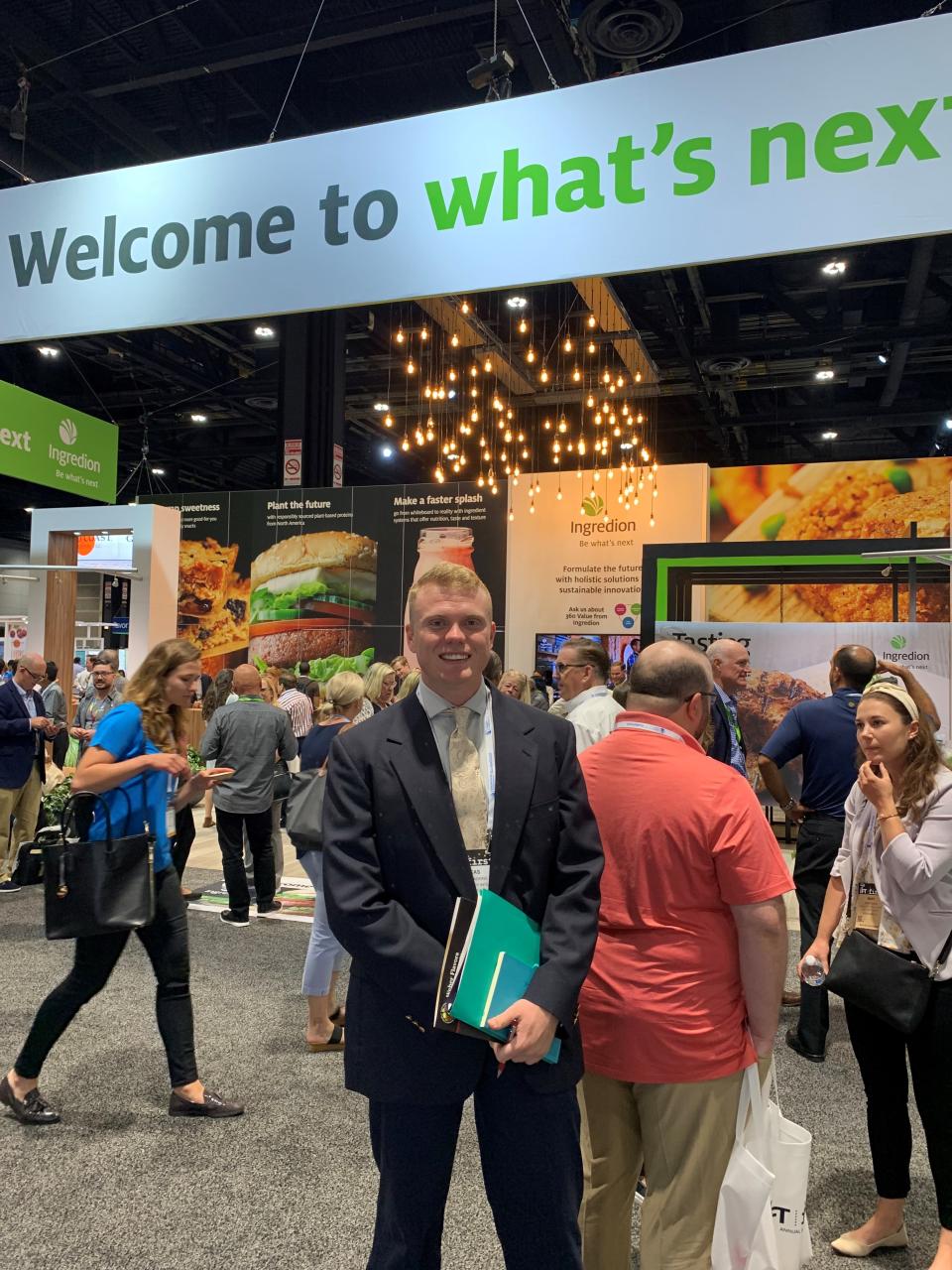 UC Davis is well-known as the global epicenter of the food and agriculture technology startup ecosystem. There are world-renowned researchers, academic institutes, entrepreneurs, business experts and venture capitalists all networking daily. So, when it came to decide on where I should go for my MBA, the UC Davis Graduate School of Management (GSM) was my number one choice.
The return on investment has already proven tremendous, in part, because of newly established partnership.
The partnership brings together the UC Davis GSM, the UC Davis Innovation Institute for Food and Health and Barnstorm Foundry, a pre-seed focused venture capital firm. The collaboration has opened the opportunity for UC Davis MBA students to critically evaluate several macro-food-industry trends and publish a series of white papers on the market potential within each of them—with the ultimate goal of launching new food products.
It's just one of the many extracurriculars and elective courses that are part of the GSM's Food & Ag Industry Immersion experience, that includes teaming up with researchers to solve problems posed by top executives; exclusive, behind the scenes company tours; and case competitions with other business schools.
Making the Team
When first told of this market research opportunity, I was elated. My long-term goal is to join a VC firm, specifically focused on food and ag tech, so the chance to evaluate industry trends from the investors perspective was truly exciting. I wrote up my application that very night and submitted it to the Dean's office. With fingers crossed, I awaited the response. I did not have any marketing experience that would prove useful in market sizing and landscaping; however, I did have technical experience from my undergraduate degree in food science from Texas A&M University—and plenty of passion about the industry. Thankfully, I made the cut and joined the first cohort of four students to be on the project guided by our tremendous advisor, Professor Prasad Naik.
Image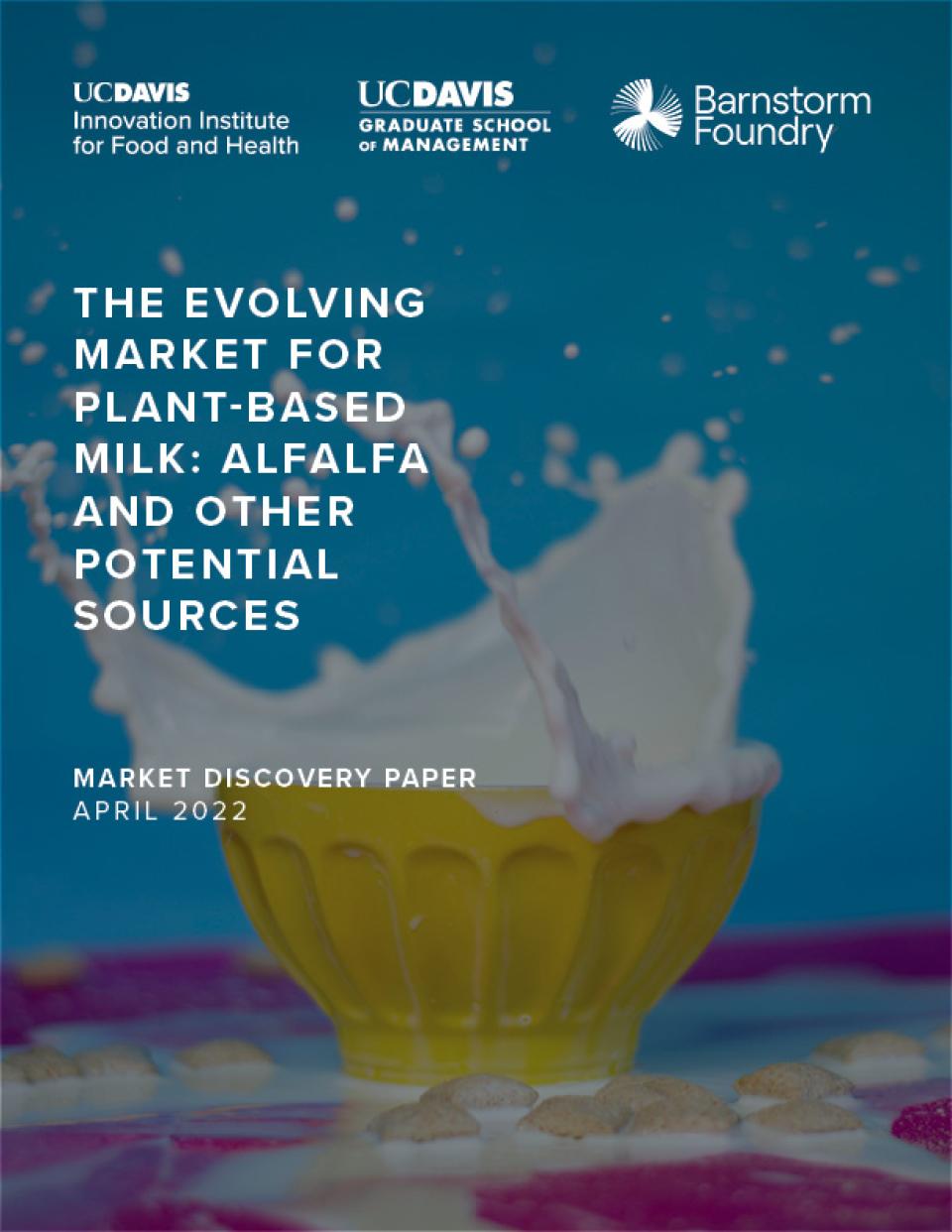 Market Research on Plant-based Milk and Keto Diets
The two papers that we worked on the most were focused on the future of plant-based milks and ketogenic diets.  We scoured sources such as Pitchbook (special thanks to Professor Ayako Yasuda for organizing UC Davis access), Web of Science, and news outlets to better understand what products are currently on the market, the science behind the trends, consumer perception and investor activity.
When writing these white papers, we had to keep in mind that we were not trying to convince our audience of anything but rather state what we had found in a logical and thoughtful way.
Our goal was to create a piece of literature that would contribute meaningful analysis to prospective investors in the food and agriculture technology industry so that they may make more informed investment decisions.
Along the way, we had lively debates on what the true future of these trends may look like, and spotting news stories or products in the grocery stores that either confirmed or denied our suspicions. It was exciting to be so current with the industry and well-informed.
During these debates and late-night revisions, I have gained life-long friendships and professional connections. I have also learned a tremendous amount about both market landscaping and what it takes to sniff out fact from fiction. I plan to take these lessons learned with me as I evaluate startup's business hypotheses and conduct due diligence throughout my career. 
I'd like to share few key takeaways:
The UC Davis GSM has opened countless opportunities for my personal and professional life.
Saying "yes" to opportunity despite not being 100% prepared is okay.
Being well-read feels like a superpower.
More market research papers will be coming soon!