LEGOs Become Building Blocks for Collaborative Leadership
How my military background "clicks" with UC Davis MBA principles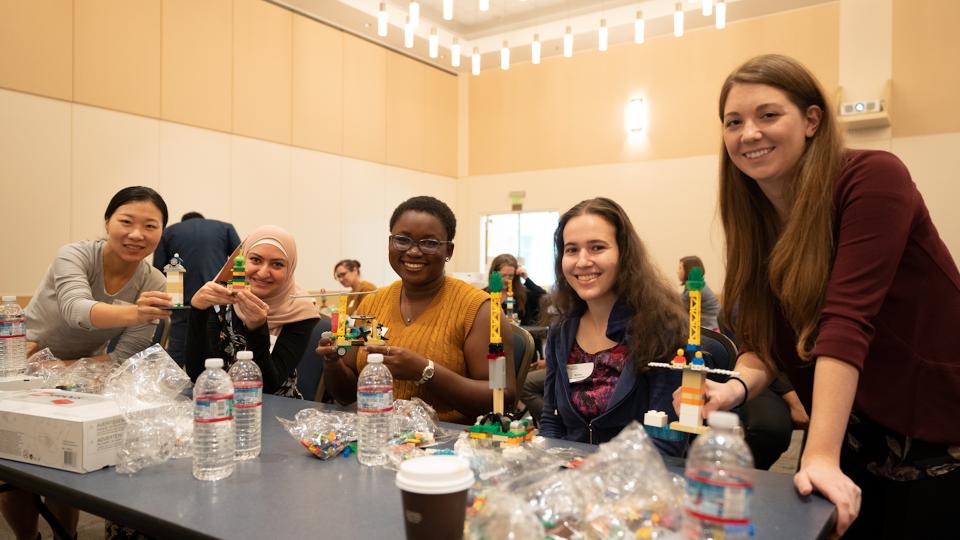 What differentiates the UC Davis MBA experience? In my mind, the Collaborative Leadership Program. No question.
As a collaborative leader at the UC Davis Graduate School of Management, you embody four key principles:
Inspires others to achieve
Helps others succeed
Builds trust and brings positive energy
Is humble and is willing to learn from others
LEGO SERIOUS PLAY
As part of the Collaborative Leadership Program, I recently had the opportunity to join fellow students at a LEGO SERIOUS PLAY workshop.
The purpose of LEGO SERIOUS PLAY is to change "lean backward meetings" to "lean forward meetings," where the result is more participation, more insights surfaced, more engagement and, ultimately, more commitment and faster implementations.
It was an amazing experience.
We worked in small teams, and each member creatively expressed what they thought might be barriers to collaboration using LEGOs.
It was very eye-opening because we had all faced similar barriers to collaboration. At the same time, it was also very disturbing that we are still faced with similar challenges. We came away from the workshop with a new tool kit for building a more collaborative and inclusive work environment.
Army Strong: Leadership on the Front Lines
Being a collaborative leader at UC Davis shares many common attributes of being a leader in the U.S. Army.
I served in the U.S. Army for ten years as an Airborne Infantryman during the time of the surge on the war on terror. I was also deployed in support of Operation Iraqi Freedom from 2006-2007, 2009-2010, and Operation Enduring Freedom during all of 2012.
Before an untimely early medical retirement, I was a personal security detachment leader responsible for the dismounted safety and maneuvering of the Combined Task Force Command Team of all Southern Afghanistan. I was also responsible for the training, morale, welfare and development of a twelve-soldier squad.
My greatest accomplishment as a leader was leading a pilot program to show the U.S. Congress that both men and women can serve in combat-focused units. How my team performed prior to, and while deployed in support of Operation Enduring Freedom in 2012, has had a lasting impact in the fight for equal rights for women inside the military.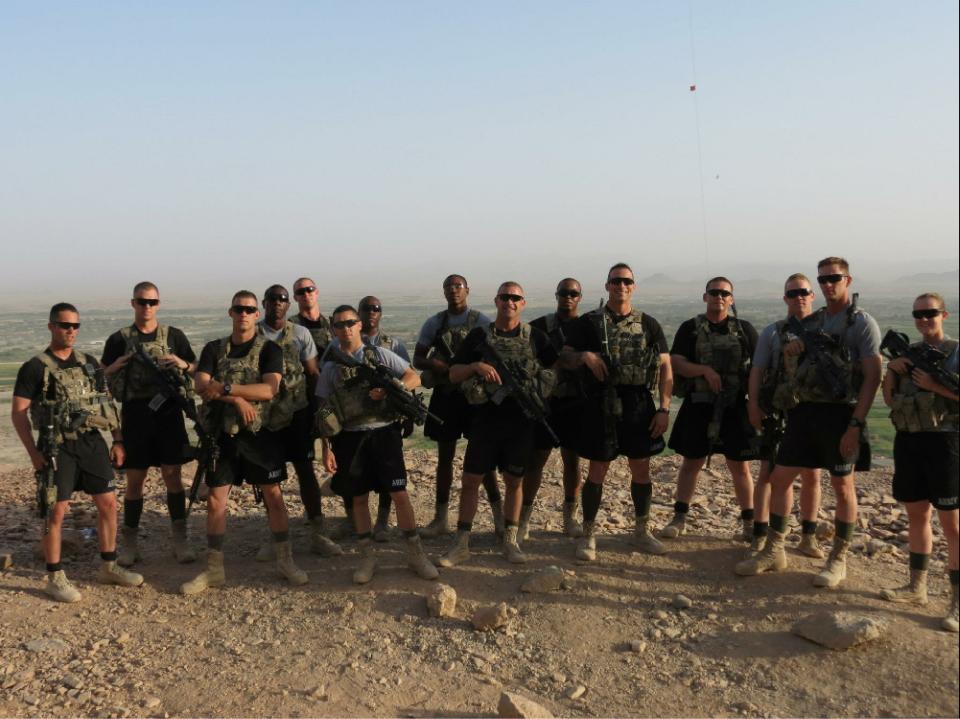 As a leader, you must lead your team from the front by your actions. You must inspire them to pick up and follow behind you. It is crucial that your inspiration gives them the motivation needed to push past the challenges they are faced with. Without this, many battles and wars would have been lost.
Not only are you responsible for leading and inspiring your team to victory, but you are also responsible for building the next generation of leaders. Focusing efforts on the next generation of leaders and ensuring they are set up for success only improves the world's future.
Trust is one of the hardest things to acquire from others, and it is undoubtedly one of the easiest to lose. Bringing positive energy to your team, inspiring them to win, and focusing your time and efforts on their development is something I found helpful in gaining my team's trust.
Lastly, lives were at stake each day. Being humble and willing to learn from those around me gave me the ability to lead soldiers into war two times and bring everyone home alive.
I am thankful I am now at an academic institution that embodies many of the same characteristics of leadership that I experienced in the U.S. Army.