MBA Student-Athlete Becomes a Champion On and Off the Field
"The best blessing in disguise I will ever receive"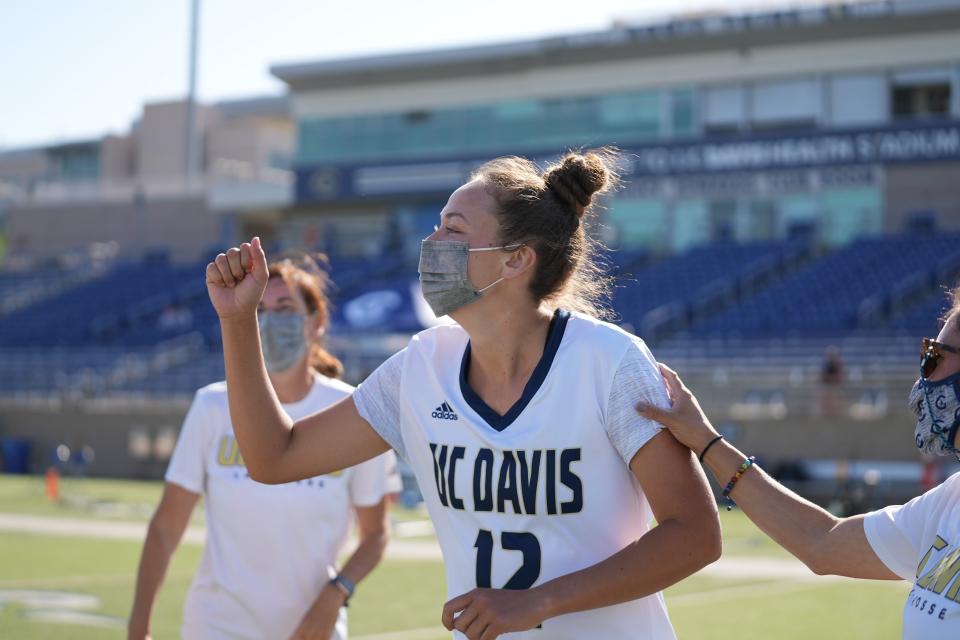 I have been an athlete my entire life. When I was little, my bag was packed with ballet slippers and swim goggles, then came grass stains and stuffy high school gyms. Regardless of my uniform, the letters on the front, or the equipment I was holding, I spent an immeasurable number of hours practicing to reach so-called "gameday."
Through athletics, I won trophies, awards and competed in a handful of championship games. But when the whistle blew on Saturday May 1, 2021, in Fresno, California, everything felt different—it was my very last chance.
5 Seasons at Davis
I've competed on the UC Davis women's lacrosse team for five years, and each season it felt like the stars would never align for our team to take home the league championship trophy in the Mountain Pacific Sports Federation (MPSF).
As a freshman in 2017, our team fell to No. 8 USC in the championship tournament.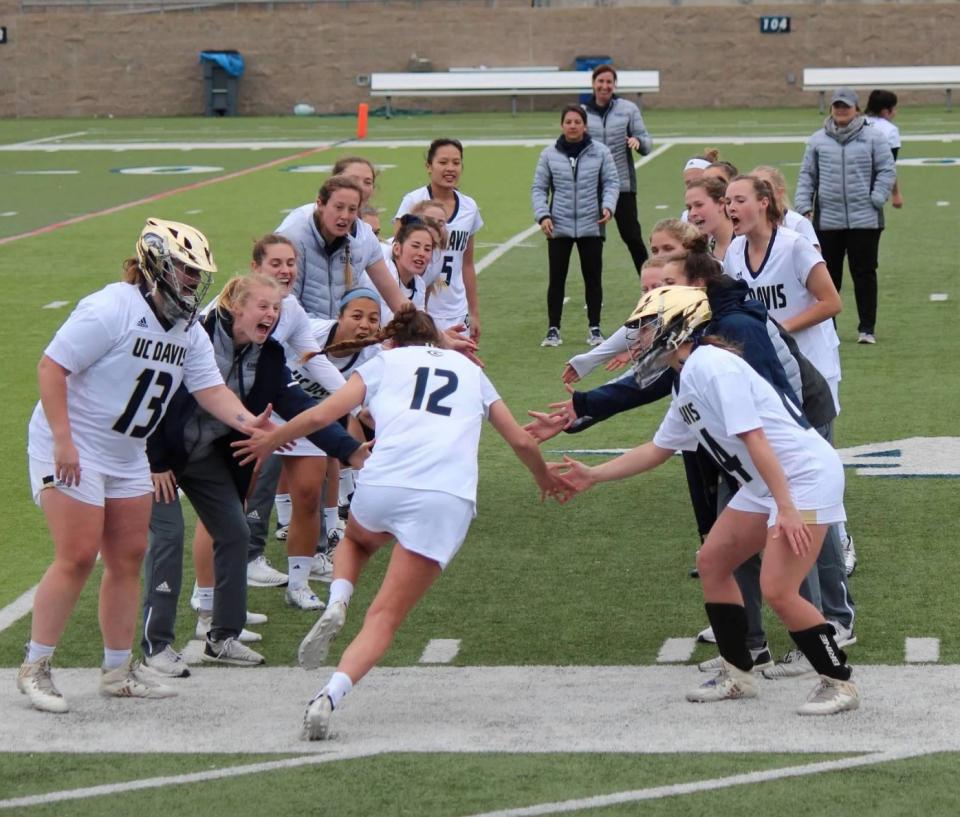 In my sophomore year, after posting the best record during the regular season, we lost by one goal, 10-11, in overtime in the championship.
In 2019, after again having the best regular-season record, and beating the eventual champions in the last regular-season game of the season, we lost in the title game.  
The bad luck spilled into my senior year as our 2020 season was canceled due to the pandemic.
I was fortunate enough to graduate from UC Davis after the winter quarter in 2020, but it didn't feel right without getting the chance to play my final year or graduate alongside my friends. I knew I wanted more.
After a few weeks of looking for jobs, I decided to apply to the UC Davis Full-Time MBA program. What seemed like a really disappointing end to my college and athletic career, quickly turned into the best blessing in disguise I would ever receive.
I was accepted into the graduate program and was granted a fifth year of eligibility to play lacrosse—I was ecstatic to once again join my best friends on the field for one final year!
One Last Season
After the initial joy wore off and the congratulatory messages stopped after a few weeks, I was struck with the reality that I think most graduate students face: Now I actually have to do it!
"I thought, 'I am now a full-time MBA student as well as a full-time Division I athlete. Oh boy, this isn't going to be easy.'"
Over time I became very used to the student-athlete routine: the morning alarm beeping a little too early, packing exorbitant amounts of food for the day, biking across campus with my equipment on my back, plus missing those fun social events for non-athletes, not to mention the numerous other sacrifices that come with being a Division I lacrosse player.
I know being an athlete is an incredible privilege never to be taken for granted, but the grueling repetitive nature was all I had ever known. So when it came time to swap my undergraduate sociology coursework for the Full-Time MBA workload last year, I didn't really think twice, I knew I would make it work.
Luckily, the MBA program and Graduate School of Management (GSM) community was the best landing space for a nervous 23-year-old, even if our year was full of virtual meetings and checking pandemic protocol updates as the world hunkered down.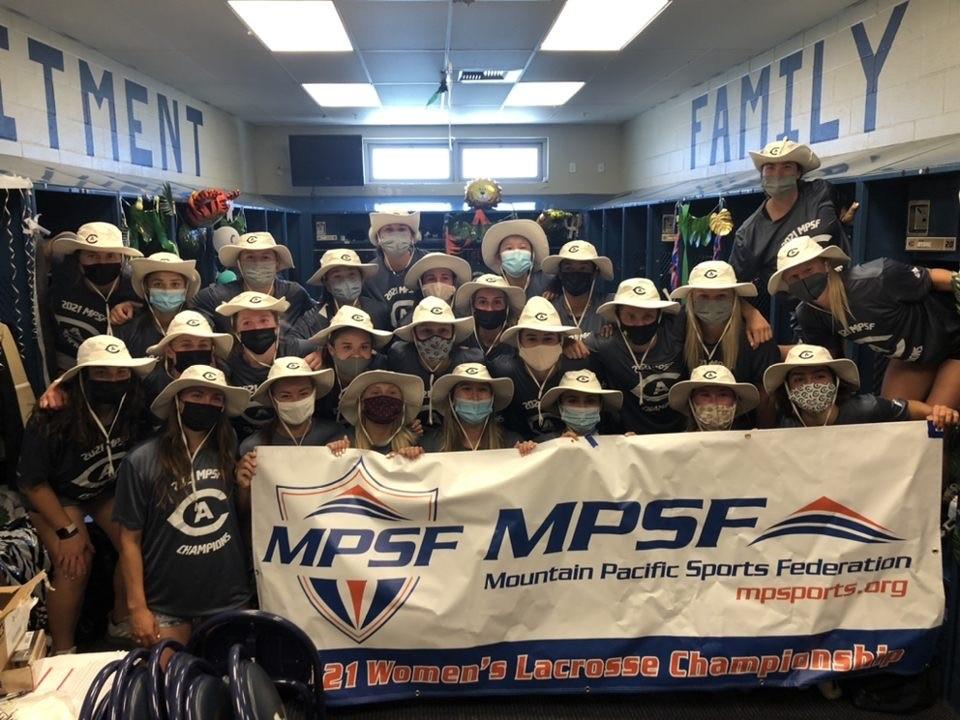 Maybe it was just hysteria, but my classmates and I found ways to laugh and bond even in the toughest circumstances. Virtual coffee dates and holiday parties, distanced picnics, nightly study chatter, and hilarious virtual lecture messages helped us get through 2020. No matter how busy or tired we were, there was always time to help each other.
I remember sitting in my childhood bedroom for hours listening to my classmates try to break down the difference between accrued and deferred revenues and expenses before our accounting final. Honestly, I would not have been able to make it through that first year without the help of my classmates, patience from professors and the guidance of the School's career development advisors. I was also blessed to spend over three hours a day outside playing my favorite sport, which helped with my mental sanity.
A Day in My MBA-Athlete Life
A typical day started at 6 a.m. last year. I had an hour-long weight lifting and conditioning session followed by a three-hour lecture and a group meeting. I then biked to our team's three-hour practice, rushing home for another group meeting, before completing assignments, and finishing my applications for summer internships.
The days were long, but my cohort helped me every step of the way. We laughed and we cried (maybe just me), but we supported each other through every minute. To this day, you can hear me gloating about my classmates because I have never met a more supportive group of people.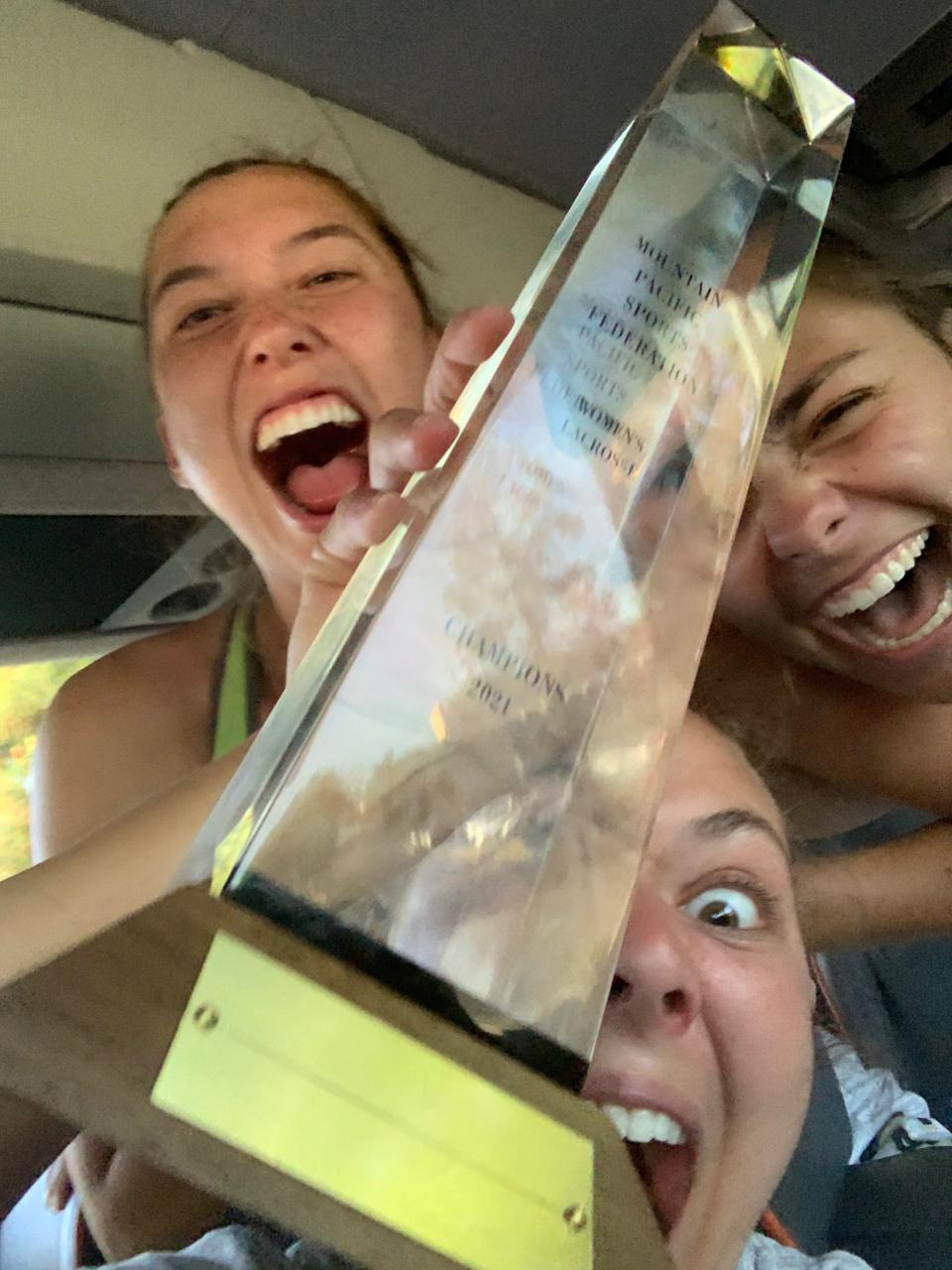 While studying to pass my classes and find an internship, my lacrosse team was simultaneously working toward the same goal we had been pursuing for years, to finally win the MPSF championship.
When the final whistle blew on that Saturday in Fresno and we had finally won the championship, I was overjoyed with excitement and gratitude, but again, I was scared. I wondered: What will my day look like tomorrow? What is my purpose?  What are my goals?
I had invested so much into a game that could only take me so far. The GSM showed me another side of myself. That I am multifaceted, capable and bright.
Continuing my education at UC Davis was my opportunity to be supported and challenged once more, to join a new team with new coaches, teammates and challenges. We play on a much different field, but so far, I think we make a pretty good team and I can't wait to see what we can accomplish together.