Meet Our Director of MSBA Analytics Projects
An introduction to everything involved with the year-long practicum project
One of the most distinctive features of the UC Davis MSBA program is the year-long practicum project. The client consulting project attracted me the most to UC Davis when I started my business analytics journey.
Students work in a team to solve complex data analytics problems and present their recommendations to the client company.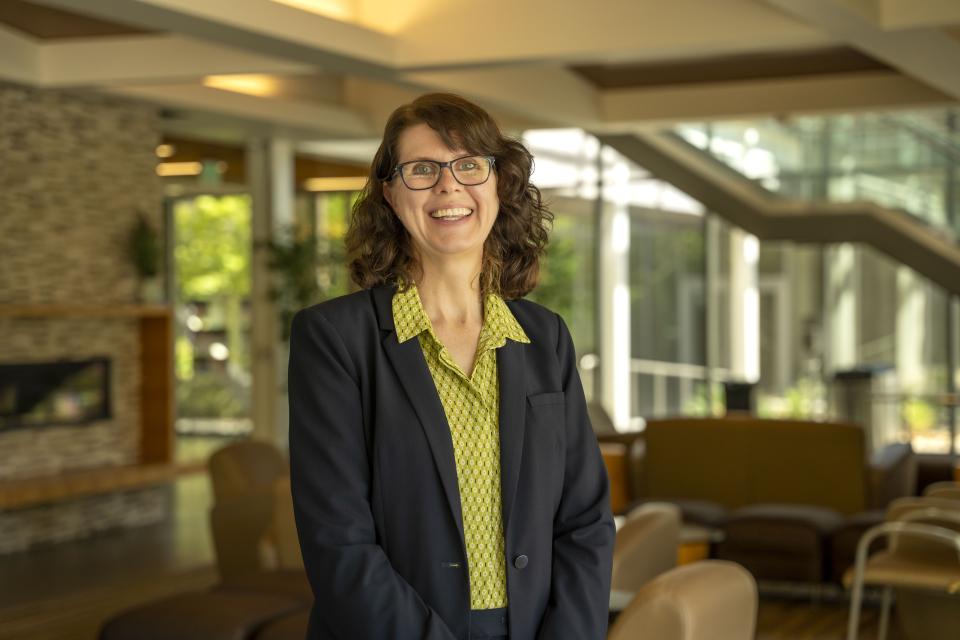 As a student, I had the pleasure to meet with Carrie Beam, the new director of analytic projects for the MSBA program, to learn more about her background and forward-thinking about the practicum experience for students.
Can you share your background and journey to UC Davis?
CB: I received my Ph.D. in industrial engineering and operations research from the University of California at Berkeley. At that time, people were still deciding if e-commerce would be a thing (as you know, the answer now is an emphatic yes!).
I have been doing consulting work ever since then. After a decade at the University of Arkansas, I'm thrilled to have recently joined the UC Davis team as director of MSBA analytics projects.
What are your specific passions in academia?
CB: I'm always interested in optimization and prescriptive analytics, which have a myriad of applications in marketing, operations and other areas. I love watching how students learn and learning how to support each student in the way that works best for that student.
Some people like the "ready, fire, aim" approach, while others may have more routine and appreciate more structured thinking. I like to be able to support all the different learning styles.
What are you most excited about in your new role?
CB: Two things! The first is getting to know the students.
I love students, and getting to know them is always fun. I always want to know where they come from, their ambitions, and how we can support them to get them where they want to go.
The second comes down to success in the corporate world. Problems students solve in the textbook are often carefully constrained, whereas problems "in the wild" are much less cleanly scoped and framed.
It is a critical skill set to frame a problem and scope it properly to ensure it aligns not only with the corporate objectives but also with resources, data, and other stakeholders. Helping students learn the skill of framing business problems in the wild, or "reduction to practice," excites me greatly.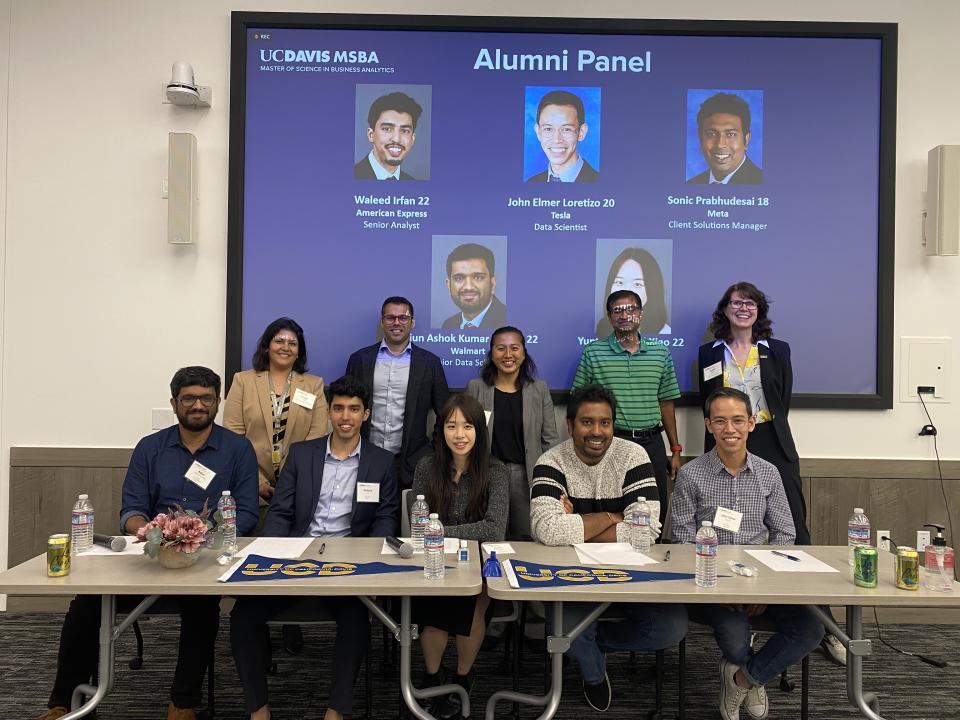 What can students expect to learn during their practicum experience?
CB: Whether they are new to analytics or have years of experience, they will probably learn a lot about time management. In particular, they will learn how to organize and execute around priorities. Every practicum project, almost by definition, has too much to do, so we need to focus on the drivers of real value.
So students learn and practice good project management skills and how to meet their deadlines. Finally, students will learn how to deliver a high-quality executive summary. It's a skill valued in the corporate world at every level of the organization.
What skills or mindset do you think students need when entering the UC Davis MSBA program?
CB: Conflict management—different people, choose to manage conflict in different ways. Different cultures often react differently. Sometimes various industries do as well.
Conflict is not always bad. Sometimes conflict can serve as valuable information if it's handled properly and respectively. I would encourage students to actively work on conflict identification and management to help move the team forward.
In the face of conflict, we don't want people to shut down like a clam, nor do we want them to be overly aggressive like a dragon. Instead, we want to train students to be curious—what does this other person see, know, or believe that I don't—and how might it help enlighten me?
There is a good middle ground where we can rely on conflict to surface helpful information and turn it into a strength.
Any other advice for future students?
CB: I am excited to meet every new student, and I would encourage them to keep in mind that in addition to the "what" they will be learning through the year, there is great value in the "who" they will be meeting. In three or five years, your classmates will be at different companies and on different career paths and be excellent career resources for you.