MSBA Students Team Up on California Pacific Medical Center Research Institute's Practicum Project
'It was a great opportunity to partner with scientists'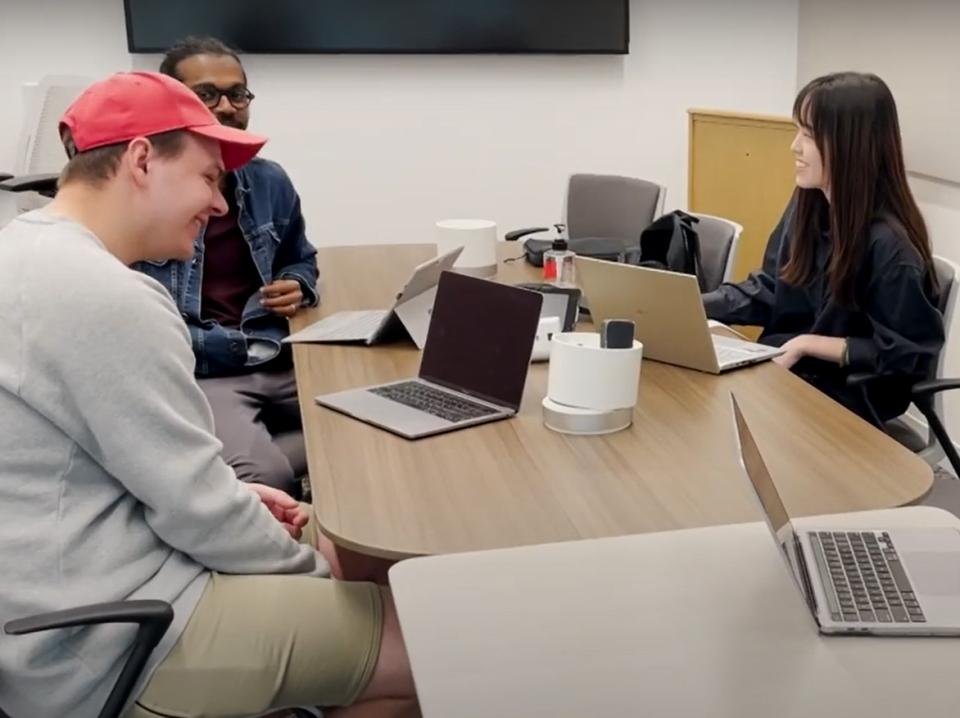 (Editor's note: In this student-created video recap, five 2022 MSBA students share insights from their practicum project experience with the California Pacific Medical Center Research Institute (CPMCRI). In this video, the team shares their goals and lessons from working on the Cancer Avatar Project. Below is a transcript of their interviews.)
Ran Zhang MSBA 22: Before the practicum project, I thought it was more like an internship, where I get tasks from bosses, from university professors, but after I started the practicum project I realized I have to be the owner—our team has to be the owners. And [so] we defined the problems, we defined the scope of this practicum project and also we defined the methods.
Joao Pedro Vieria Salomao MSBA 22: "Yeah, applying analytics to an unfamiliar field was both challenging and fun. At the beginning, I knew little to nothing about cancer genomics and it was a great opportunity to wear a new cap and partner with the scientists to understand more about the field. 
Aleksandr Udalov MSBA 22: I actually mastered my data management skills to the degree that I'm free to create data pipelines of various difficulties. This is one of the key core skills for data analytics because with the daily circumstances, you spend 60 percent of your time on completing projects by only dealing with data.
CPMC Collaborations
Lexman Kumar MSBA 22: One of the main highlights for me was the discussions we had with a client who is a lead geneticist at CPMC. We got to understand how genomic analysis is used in precision medicine to find the right drug for cancer, and the fact that we got to play an important role in the process of their everyday life was really amazing. 
Anna Gaudette MSBA 22: I would be interested in working in the healthcare industry. After the practicum and the exposure that we got working with the biologists, it's become pretty clear that the future is going to be in healthcare, especially in terms of analytics. It's the area where there's a lot of untapped potential and I think that we could make some very complex analyses, which is exactly what I want to be doing in the future.
Vieria Salomao: The main takeaway that I have from this opportunity was the importance of collaboration. An analytics project is hardly a one-person task and it was great to have the chance of working and collaborating with something so meaningful such as cancer research.
Zhang: I feel very proud of our protection project because we are using some innovative methods and we are even drafting a paper for that.
Learn more about MSBA practicum projects and practicum partners here.