Bootcamp Basics: Getting Up to Speed in the MSBA Program
From Amazon to PayPal to UC Davis Master of Science in Business Analytics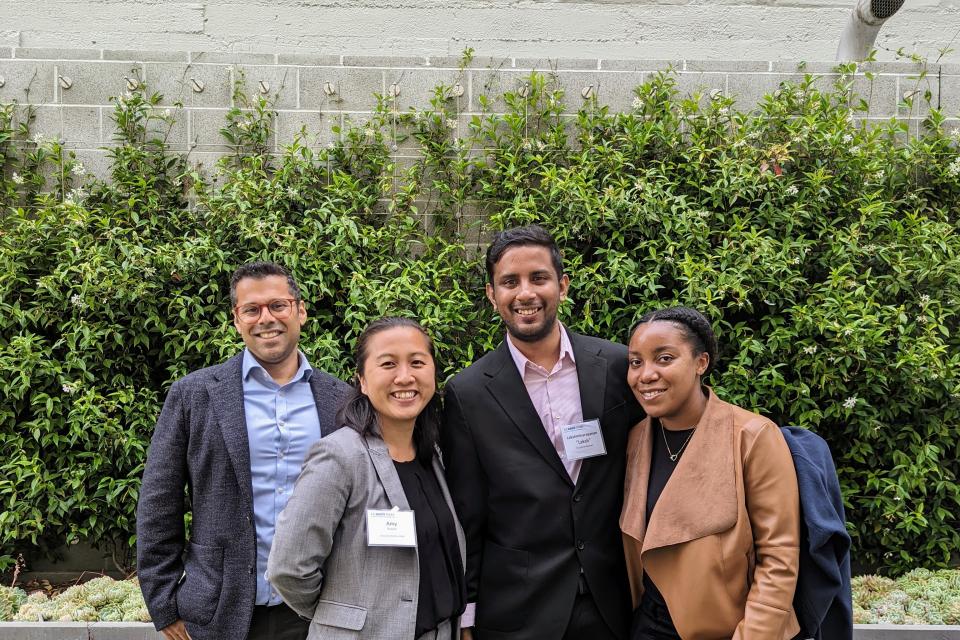 Beginning your grad school journey in a new country sounds intimidating, but UC Davis has made the transition smooth for international students.
In the multi-day Communication and Culture Bootcamp, M.S. in Business Analytics (MSBA) students meet their new classmates, hear tips from staff and prepare for their year-long experience together.
It started with a bang.
I walked into class half an hour before the scheduled start time, only to find my new classmates already 'speed-networking'. A bird's eye view of the scene would have looked like ants scurrying around, bumping into each other with their antennas.
After spending many years in the industry before returning to school, I had almost forgotten what it was like to be around like-minded enthusiastic peers, all working towards the common goal of becoming skilled business analytics professionals. I have been a huge proponent of grad school for many years for this very reason but somehow didn't end up pursuing it until now.
Rewind: Back to the Start
When I got my first break in analytics in 2015, I wasn't sure if it was the right career path. I felt a marketing, or a sales role would fit me well, given that I enjoy solving problems creatively with different stakeholders. But I stuck with analytics and found my niche.
I saw many facets of analytics in my first role as a data analyst. I enjoyed scoping and sizing problem statements and collaborating with peers to create a compelling solution-driven story.
I continued to progress in the analytics space for the next seven years—working at Amazon in India and PayPal in Ireland. Each of these international stops put me in a position to work with large datasets which we used to positively affect the lives of millions across the globe—that really gave me a higher purpose.
In these positions, I had the flexibility to pick projects I wanted to work on, and that gave me a greater sense of accountability. I often went above and beyond because I felt an immense amount of ownership.
For example, at PayPal, I helped launch their recurring payment product for peer-to-peer transactions. This helped millions across the globe—tenants paid their rent to property owners, ex-pats sent money to their loved ones, etc. This helped solve one of the biggest payment-related pain-points for a subset of PayPal users.
In the meantime, some of my friends began to pursue a master's in analytics at top universities. While I saw great value in those master's programs, I was wondering whether it was too late for me to get back to school.
One of my friends, Siva Arulkumar, who is also, incidentally, a graduate of this very MSBA program, strongly encouraged me to apply to UC Davis. He said:
"The world rewards highly skilled analytics professionals disproportionately. And being amidst highly motivated students creates a conducive collaborative learning environment like no other."
I visited Siva and other friends in December last year in San Francisco. I had the opportunity to meet and interact with some of the professors, academic staff and alumni when I visited the Davis campus. I heard from everyone about what makes the MSBA program different and compelling. They said, 'It is an intensive program that is designed to push your limits to solidify your understanding of analytics.' I was up for the challenge, and thought 'Why not apply?'
'Raring to Get Started'
Fast-forward to July 2022, I landed in San Francisco on the earliest date allowed for international students as per the i20 document. I met up with a group of incoming MSBA students two weeks before the program started and we got to tour the San Francisco campus. The energy was palpable, and all of us were raring to get started.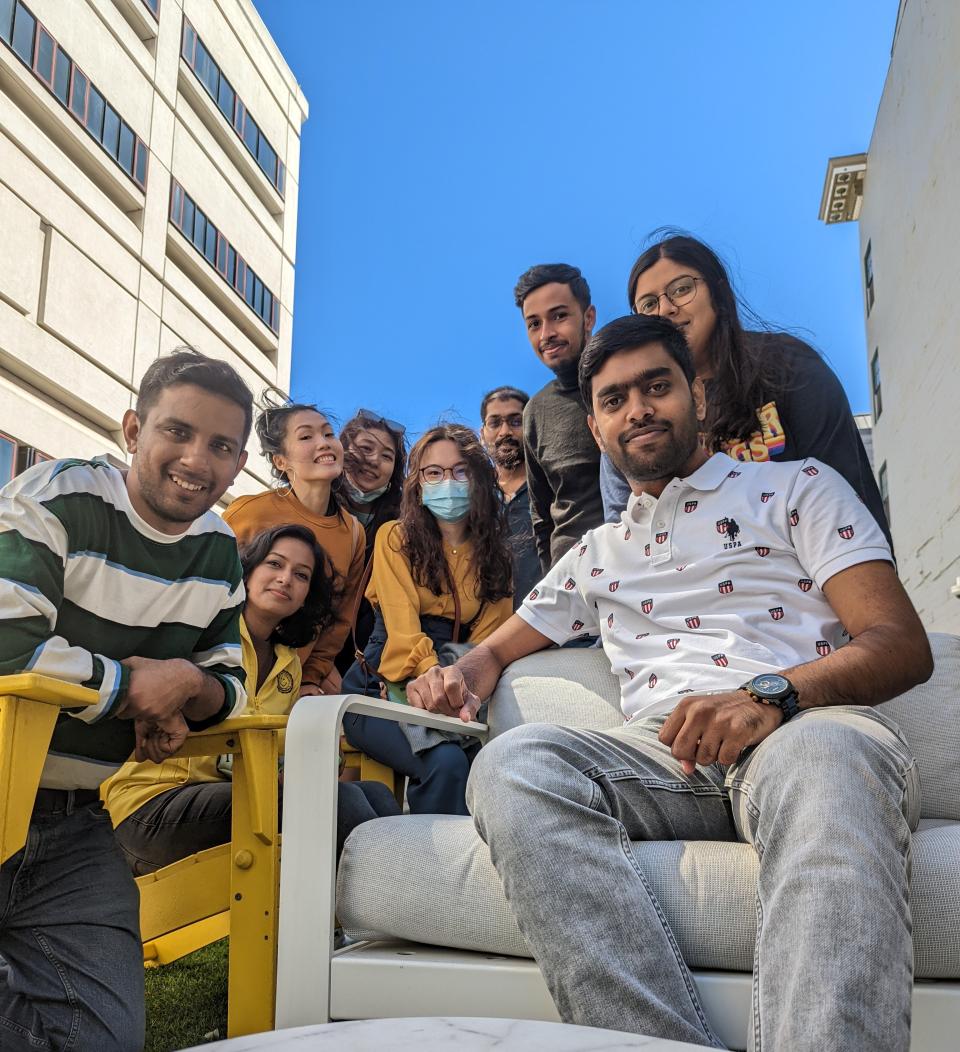 There were a lot of fun events organized in the first week. The orientation program was filled with fun activities to help us get to know our cohort, our new professors and the diverse alumni base. Here are three things that stood out:
In a session hosted by Associate Professor Ashwin Aravindakshan, he stressed that we ask as many questions as early as possible. He added that UC Davis staff and faculty are all happy to answer questions and keep students up-to-date and on track with their work.
Many of my classmates loved the session hosted by career coach Joyful Simpson. She organized fun improv activities which helped build trust among our class and helped us think on our feet.
Alumni panels were organized at the end of each day. It was refreshing to hear their perspectives as they reflected upon their student life, with a heavy dose of nostalgia.
The first week set me up very well for success in this program. My goal is to learn as much as possible from the renowned faculty and my new classmates. I hope to be patient with myself as I acquire new skills, as there's always a learning curve in such instances.
I want to extend a huge thank you to the entire academic staff for planning the orientation bootcamp and executing it flawlessly. Every single day ended with smiles and laughter from our entire cohort and I can't wait to get started.