What's an MSBA Practicum Project?
How are teams and corporate project sponsors selected
The 10-month practicum project was a key reason why I chose the UC Davis Master of Science in Business Analytics (MSBA) program. It's one of a few MSBA programs in the U.S. that offers a full-term practicum experience for student teams to collaborate with corporate clients.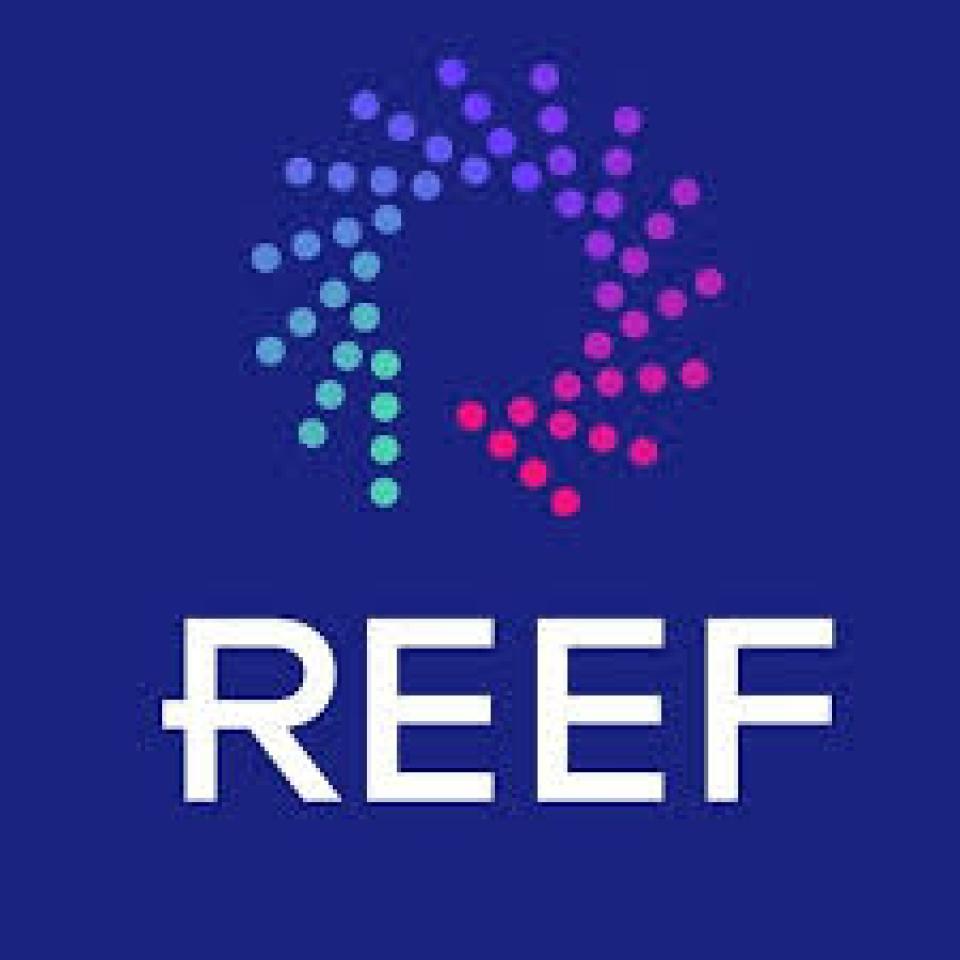 I've teamed up with four fellow students to tackle our practicum challenge with REEF Technology, a $1+ billion unicorn startup making waves by transforming low-use urban spaces into community marketplaces. We're working to solve real-world analytics challenges and to create a labor optimization model that will be integrated into REEF's workforce management systems.
Our team was intrigued about REEF after the 2020-21 practicum projects were announced in late September. As students, we carefully reviewed the project descriptions and listed our preferences. Within a few weeks, we were off and running in our kickoff meeting with REEF managers.
Rolling Right Along with REEF
What jumped out at me at first was the potential of the REEF project to increase operational efficiency through forecasting labor demand. The goal of our team project is to help REEF minimize labor costs as they continue to expand. It's an opportunity for our work to have a significant business impact.
Before diving into the data, our team focused on learning more about REEF and its mission.
REEF is the largest operator of mobility, logistics hubs, and neighborhood kitchens in the U.S. and Canada, with a growing presence in Europe. REEF transforms parking lots into centrally-located neighborhood hubs, connecting people with a host of businesses and services. The COVID-19 pandemic has popularized the delivery-only business model, boosting the demand for REEF's neighborhood kitchens.
A few fun facts about our project partner:
With 4,500+ locations and growing, REEF is able to reach 70% of North America's urban population.
REEF is part of SoftBank's portfolio of transportation and logistics companies. The startup secured $700 million in the latest round of funding to expand its real estate footprint.
Euromonitor predicts that the ghost-kitchen industry will be valued at $1 trillion by 2030.
Eight MSBA alumni are currently working at REEF, and one current student worked at REEF before joining the MSBA program.
3 Questions for Practicum Program Director

Leading the recruitment of project partners and working with student teams, Sanjay Saigal, the MSBA program's director of analytics strategy, manages the practicum project life cycle.
Taught by Saigal and former Charles Schwab executive John Carter, the practicum course is designed to hone the skills of MSBA students, whether fresh out of school or mid-career, to deliver high-quality work.
I chatted with Saigal to learn more about our practicum project partners.
What makes for a great project partner?
SS: Great MSBA collaborations have three key attributes.
First, the industry partner is genuinely looking for business impact. They view the practicum as an opportunity to change something that isn't working or to make something work even better. In other words, the business opportunity is well-defined.
Second, the key sponsor is either in a leadership position or, if not, has the leverage to make things happen.
The final attribute we're looking for relates to data. Data may be dirty and even difficult to process—after all, our graduates need to enter the job market with data wrangling skills—but the project team should be able to access it quickly, and with low latency.
How are practicum partnerships formed?
SS: In addition to meeting the above criteria for an analytics project, the potential of the partner to collaborate with the Graduate School of Management on an ongoing basis is also considered.
For instance, one of our most successful collaborations has been with a resource-limited non-government organization (NGO) called Angel Flight West. Our students have been working on a digital transformation effort there for three years running.
Another collaboration, now in its second year, is with a Utah-based packaging machine manufacturer called Packsize, which has assigned its most wicked strategic problems to our MSBA students. The institutional memory and knowledge provide every new project a hot start, and so every new student team can begin learning and delivering value even faster.
What skills will a student develop through the practicum project process?
SS: Think of the practicum as the thin handle in a dumbbell strategy: through the experience of meeting project goals over nearly a year, students learn to transform technical "classroom" knowledge—advanced statistics, machine learning, prescriptive analytics, big data management—into business impact that matters to a partner, or client organization.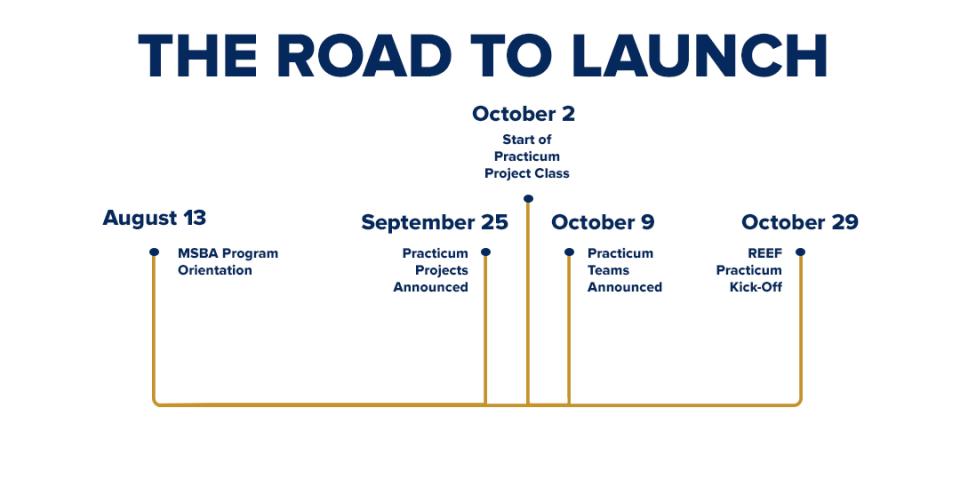 Project to Placement
I'm proud to be working on my team's practicum project with REEF. I'm hopeful this project allows me to demonstrate how I've transferred what I've learned in the classroom into actionable impact. I chatted with Amy Russell, MSBA executive director, to learn more about how former students have done the same, leveraging the practicum for career placement.
What practicum project skills are students able to share during interviews?
AR: The practicum allows students to learn how to efficiently work with stakeholders to refine the true analytics problem statements, understand company pain points, and share how they can solve them. Students work on a variety of projects, but their experience translates directly into how business is conducted today.
What's the most important aspect of the practicum project?
AR: One of the most important skills students learn is how to create compelling, rich storytelling. Through this long process, students learn how to effectively present and communicate their recommendations to their clients to help inform decision making. Every year, we see students come away with rich experiences that will help their careers, and examples that they can use in interviews that recruiters and hiring managers have valued.