MPAc Alumna Brianna Dean-Sysum Readies to Join EY
2022 Master of Professional Accountancy grad shares her path to Big 4 firm
Image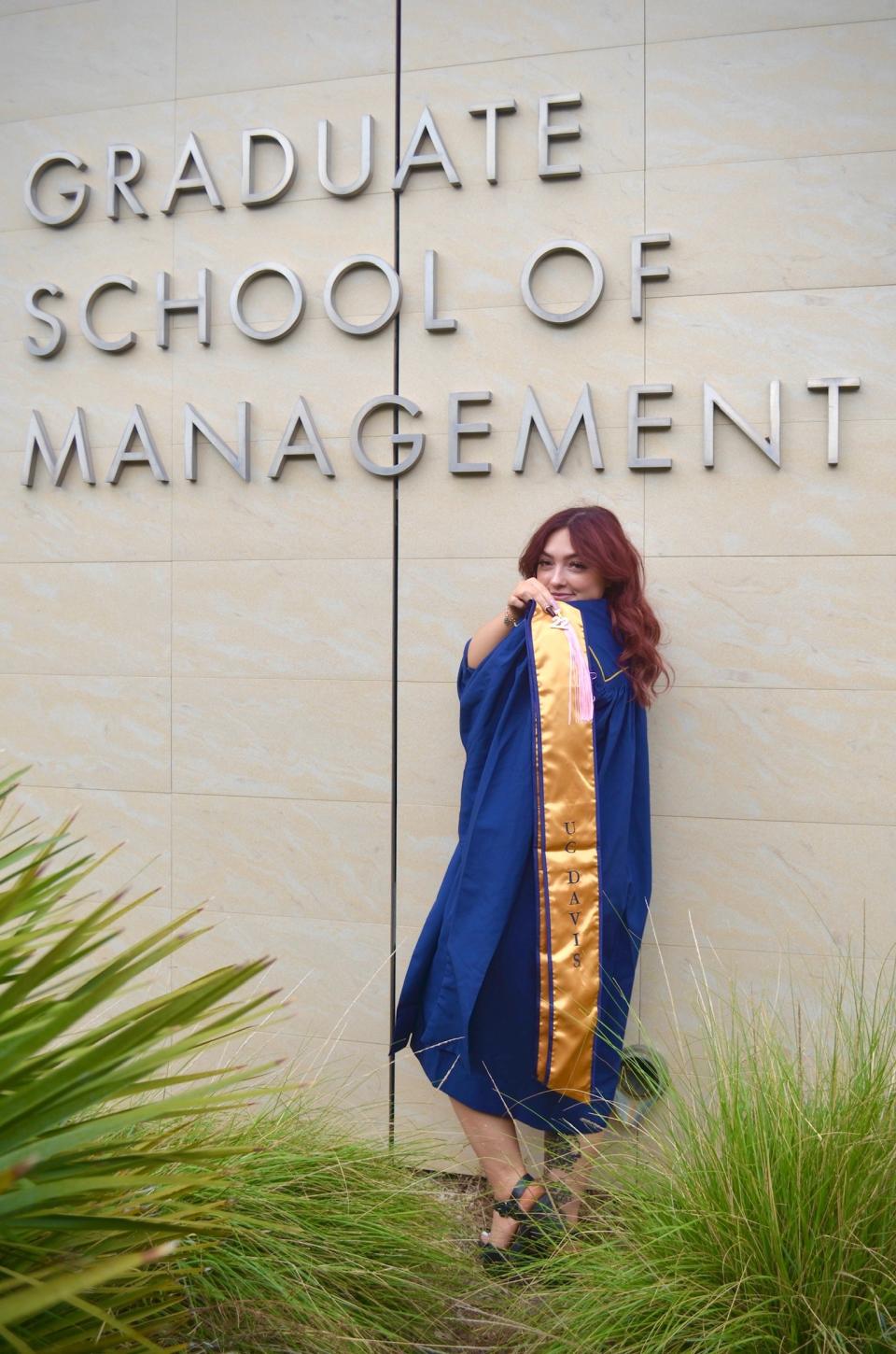 By: Steven Wilson-Maggard, Content Editor and Writer
The UC Davis Master of Professional Accountancy program offers small class sizes, top faculty, immediate connections to accounting firms and networking opportunities with UC Davis alumni worldwide.
One key benefit stood out to Brianna Dean-Sysum before she joined the 2022 cohort in Davis.
"When I was applying, one thing that stood out was the high job placement rates before the winter break," Dean-Sysum said. "I had been unsuccessful landing a job in my undergrad field, and it had become so routine applying to places and not hearing back. I was getting discouraged.
Knowing that before winter break, that I would have a job lined up after graduation, was very relieving and an attractive benefit of the program.
5 Takeaways
Before she starts at Big 4 firm EY this fall, we caught up with Dean-Sysum to ask her about her student experience and advice for prospective students.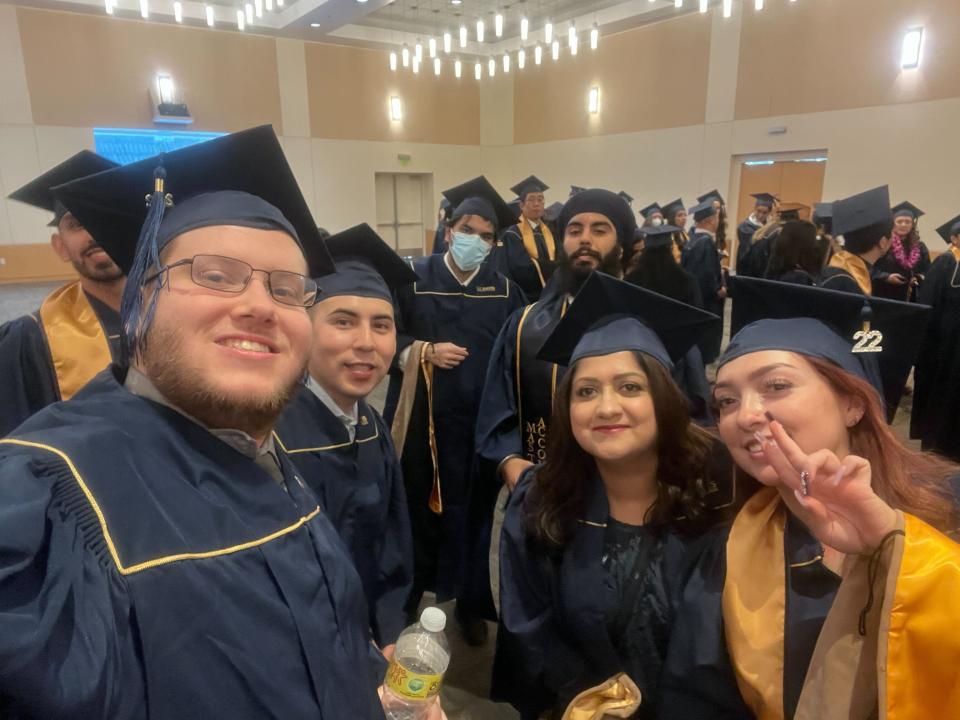 1)      What did you like most about your time in the MPAc program?
When I was applying for undergrad, I toured UC Davis and thought the campus was very beautiful. I had a great feeling during my visit. After completing my undergrad at a university in the Bay Area, when it was time to apply for grad school, I knew I wanted to be able to stay somewhere close home in Sacramento. So being on such a wonderful campus and getting to learn in the classroom were big draws for me.
Everything that was taught is connected to the real world and students can apply these principles right away. Everything we were learning was taught for a reason and would be very helpful as we start our careers.
2)      What is the most appealing aspect of living in Davis and taking classes at Gallagher Hall?
Gallagher Hall was a great place to be able to take classes. It was always very clean and had a welcoming atmosphere. It was great to be able to have comfortable classroom settings because the classes were close to four hours every day.
3)      What sort of advice do you offer students looking to get their MPAc degree?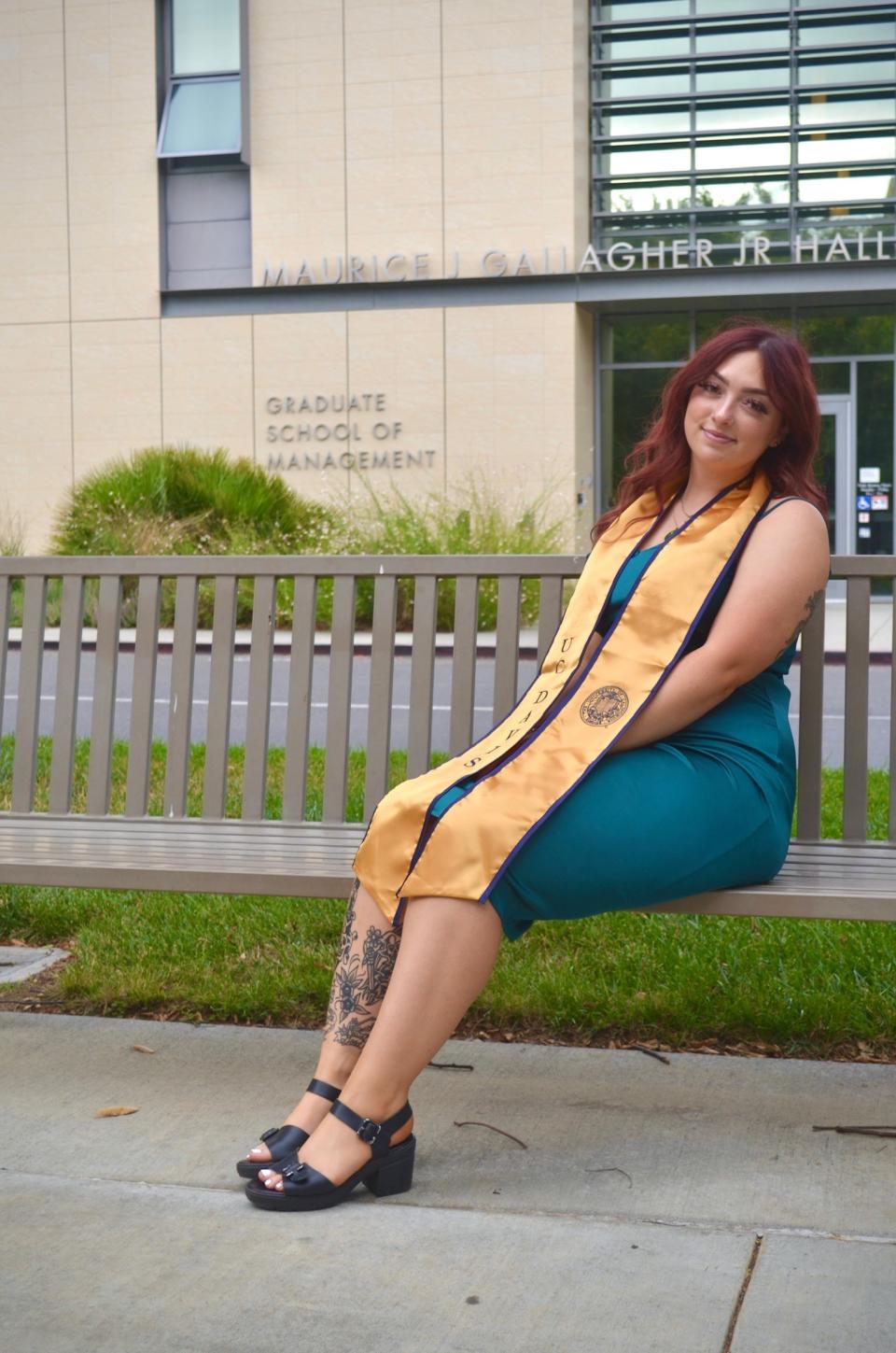 I would make sure that you are ready for the challenges and ensure it is something that will benefit you in the long run. There are times when the work can be very difficult, but the program allows you to grow and prepares you for a successful career. Remember, nothing good ever comes easy.
4)      Which MPAc professor stood out to you the most?
Professors Hollis Skaife and Paul Wong stood out the most. Professor Skaife taught during the fall and made the transition into the classroom so smooth and painless. I enjoyed her teaching style, and she's a successful role model for women coming into this field. I also enjoyed Professor Wong's teaching style as well and the way he would explain topics in a very calm and relaxed tone.
5)      What's next for you?
I will be joining the audit team for EY starting in August. I am super excited and even a little nervous about this next step, but I'm ready to transition into this next part of my life. I am also going to start taking the CPA exams soon with the hope of finishing those up within the next year. Ultimately, I hope to work my way up to a chief financial officer position one day!