MPAc to PwC: New Student Already Has Offer from Big Four Firm
Aspiring auditor kickstarts accounting career in Silicon Valley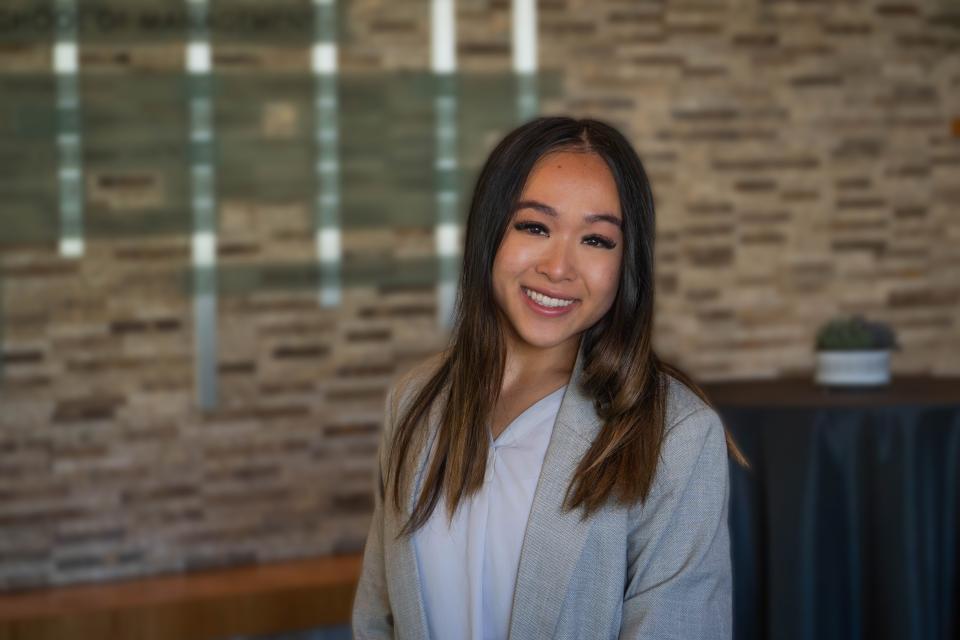 Diana Tran is entering the UC Davis Master of Professional Accountancy program having earned a scholarship from the Public Company Accounting Oversight Board (PCAOB)—and landed a job offer from the Silicon Valley office of Big Four firm PwC.
A meticulous and inquisitive student, Tran applied to the UC Davis MPAc program while completing her undergraduate studies at UC Davis in economics with minors in accounting and technology management.
As an audit intern at Big Four accounting firm before starting the MPAc program, Tran was able to further her interest in auditing as a career path and understand how businesses operate. Tran was selected to receive the PCAOB scholarship due to her demonstrated interest and aptitude in accounting.
Earning the PCAOB Scholarship
"A highly self-motivated student, Diana is quick and eager to learn various subjects and has been on the dean's honors list since her first year in college," said MPAc Academic Executive Director Janie Chang.
"Beyond her outstanding academic performance in course work, Diana demonstrated high work ethics in terms of quickly acquiring analytics skills, being attentive to details, and consistently delivering high-quality work while working as an intern with PwC and during her participation in student organizations.
PwC Post-Graduation
Diana's goal as a future auditor is to provide clients and stakeholders such as investors, employees, and creditors with the confidence that their company's financial statements are reliable and accurate.
Even before officially starting the MPAc program, Diana has already accepted an audit/assurance associate position at PwC and will be joining their San Jose office after graduating from MPAc in 2024.

I had the opportunity to talk to Diana and ask her why she chose to study accounting and how she anticipates the MPAc program will prepare her for PwC after graduation.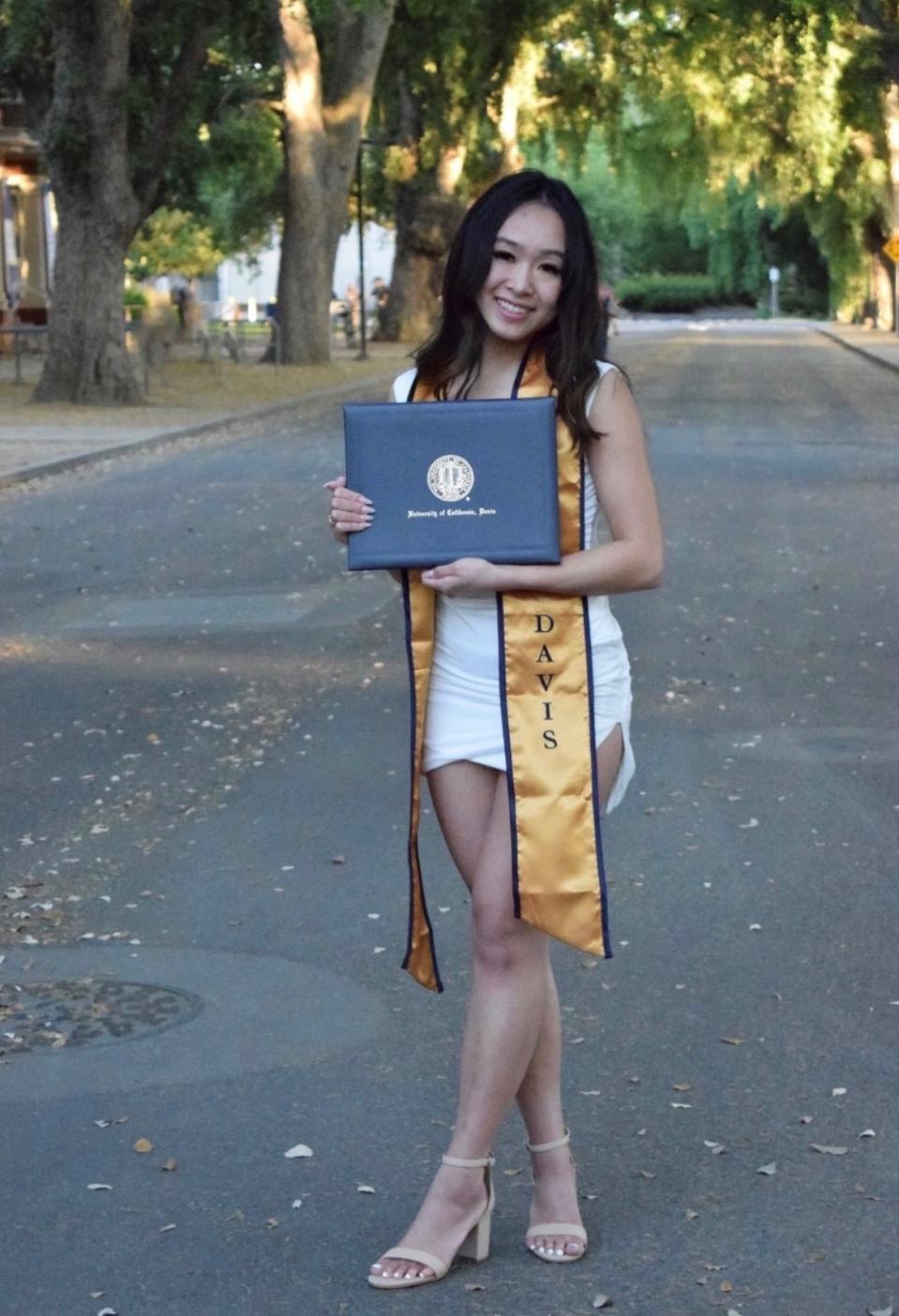 The PCAOB is a competitive scholarship, what does it mean to you to have been awarded this opportunity?
This scholarship has provided me with not only the opportunity to further my education, but also allows me to achieve my goal of becoming a CPA by completing my master's in accounting debt-free.
I deeply value education and learning as much as I can. Being able to enrich my interest in the field through this scholarship is an incredible opportunity that I am extremely grateful for. Being able to focus all my attention on studying for my classes and the CPA exams is a blessing that I do not take for granted.
What are you most looking forward to as you are about to begin your graduate studies?
I am looking forward to getting to know my cohort and professors! I'm excited to be able to work towards my goals and learn more about various accounting practices alongside like-minded individuals and experienced faculty.
I am excited to strengthen my understanding of the profession and interact with new people in a collaborative environment. I am also looking forward to becoming a TA and hopefully helping others who are in the same position I was in!
How did you become interested in auditing? Can you tell us more about what sparked your curiosity in this field?
I have always been an inquisitive and meticulous person, which is why I was drawn to the audit profession and pursued extracurriculars related to accounting in my undergrad.
Joining the Davis Accounting Society and minoring in accounting allowed me to learn more about auditing. I further became interested in the field through hearing about others' experiences and the many useful skills that being an auditor can provide.
As an auditor, you are also able to grasp an intimate view of how businesses operate and why they make certain decisions, which can be helpful if I want to start my own business in the future. 
Could you share some specific experiences or projects during your audit internships at PwC that solidified your interest in auditing as a career path?
During my external audit internship at PwC, I worked on three private engagements with clients in the healthcare and biotechnology industries. I assisted in quarterly and year-end audits by performing evidence-gathering activities, which included cross-referencing accounts payable records with invoices as well as testing and verifying controls.
I was able to understand the test work and procedures conducted first-hand to ensure that the financial data reported was free from material error. I enjoyed working with various teams and diverse individuals to problem solve and analyze data. 
As a result of this experience, I became even more eager to learn from the professionals around me and contribute to making a difference in helping organizations achieve their objectives.
What motivated you to pursue the UC Davis MPAc program?
I pursued the MPAc program because I believe it will aid in my exploration of the accounting field and help me become a better accounting professional.
As a UC Davis undergrad, I knew that I loved the community here and that the tight-knit program would help challenge me both academically and interpersonally.
I was able to see first-hand the knowledge that the professors had and the resources the MPAc program provides to help with career development and personal growth!
(Editor's note: In 2011, the Public Company Accounting Oversight Board (PCAOB) initiated a Scholars Program designed to support accounting students with an interest in an audit-related career. Each year, selected institutions may nominate eligible students to be considered for this prestigious award. Eligibility includes demonstrated interest and aptitude in accounting—audit specifically—high ethical standards, and active enrollment in that year's selected nominated institutions.)