100% Job Placement for 2023 MPAc Cohort with Record Average Starting Salary
Proven return on investment for Master of Professional Accountancy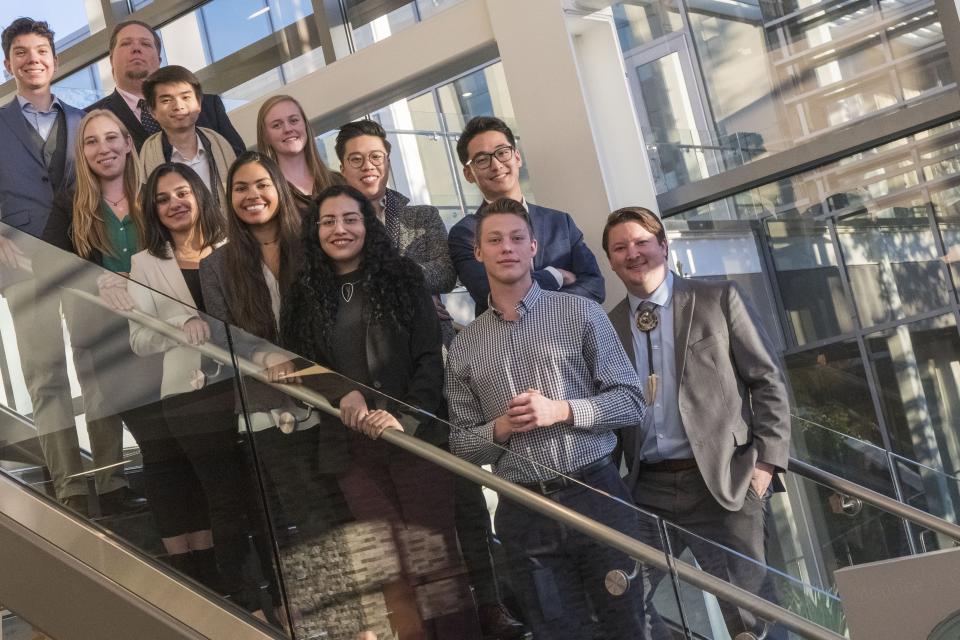 Accounting has historically been regarded as a recession-proof industry. This notion has been tested as the pandemic has stretched out and larger economic uncertainties are on the rise worldwide. Despite this, strong demand continues for audit and tax professionals continues.
100% of 2023 Master of Professional Accountancy (MPAc) students seeking employment (both U.S. and international), were placed in jobs prior to the end of the winter quarter of the 2022-23 academic year. That's nearly six months before they graduate.
The average starting salary for students continues to increase year-over-year, with our 2023 MPAc students averaging a record high of $76,000. Students were hired at large and small firms alike including Deloitte, KPMG, EY, PWC and Campbell Taylor Washburn.
Designed to Support Your Career Placement
Our proven reputation and accelerated nine-month curriculum prepare students to launch their careers in accounting. 
---
---
---
The MPAc program staff and faculty support students in finding a great fit for them. We actively begin to connect you with hiring firms during the first few months of the program through a career development-focused, interactive orientation and our exclusive "Meet the Firms" networking event. You'll connect with recruiters from local, regional, and international accounting and finance firms before you even start the program.
Our program provides students with a great return on their investment. Our students are able to focus on their graduate studies knowing they do not need to worry about finding a job after graduation.