MSBA Alumna Shares How She Nailed Interviews for Top Tech Firms
Mei Yang's advice: Overcome rejection to succeed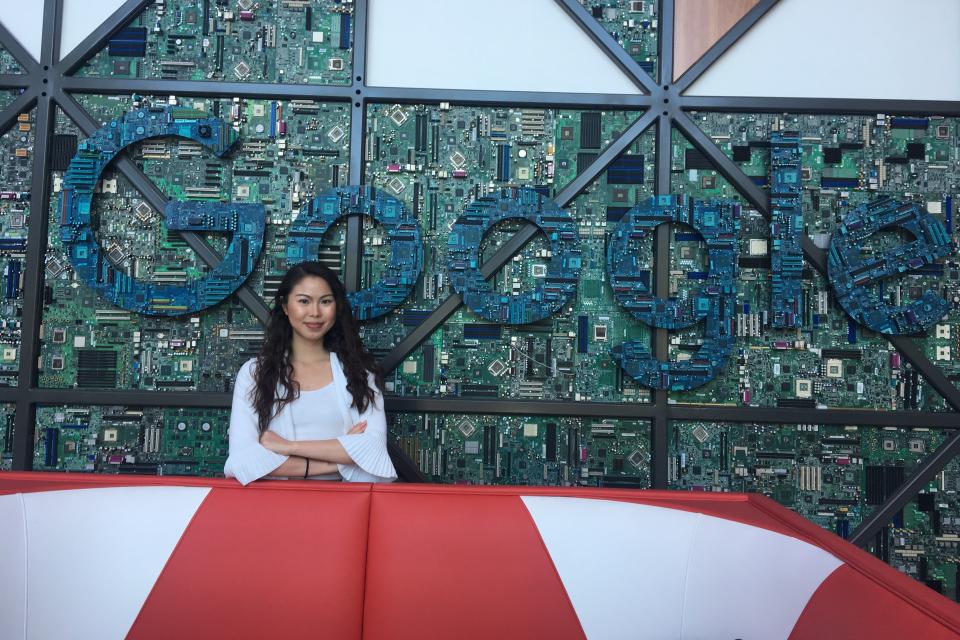 Mei Yang's favorite interview prompt is "Tell me something fun about yourself."
The referenced media source is missing and needs to be re-embedded.
The opening in Google's finance organization required a minimum of five years of work experience. She had never held a full-time job, and she had no background in finance. She had just graduated from the M.S. in Business Analytics program. The Google team includes brilliant coders and she could never expect to be better than them.
By the time she went for the interview at Google, Yang estimates she had sent out as many as 150 job applications and thought that at the very least the interview would be good practice.
"I never imagined working for a big company like Google," she says.
She was keenly aware of her weaknesses and strengths. She also knew that the upper-level manager wanted someone that he and his team would enjoy as a collaborator. She answered him by sharing how she's an Italian opera singer with a bachelor's degree in musical performance. He laughed.
Mission accomplished.
"I failed a bunch of interviews and then got three offers in a row... All the failures were really good practice and set me up for success."
Yang's five goals for her interviews:
1. Make Them Laugh
Yang always tries to make interviewers laugh at least once. She says what helps is to set yourself apart to show your truest self and add a touch of humor.
"All my coworkers are brilliant and for now I don't expect to be better than them in terms of coding," she says, "but I can still be influential with my personality."
2. Never Underestimate Yourself
With her experience in the MSBA program, Yang wielded an impressive background in data analytics.
She had followed that passion for data from an undergraduate degree in international economics to a master's degree in marketing analytics, followed by the UC Davis MSBA program and now to Google. It was a long way from the classical opera she had first specialized in for her B.A. in music.
3. Don't Be Afraid of Experience Requirements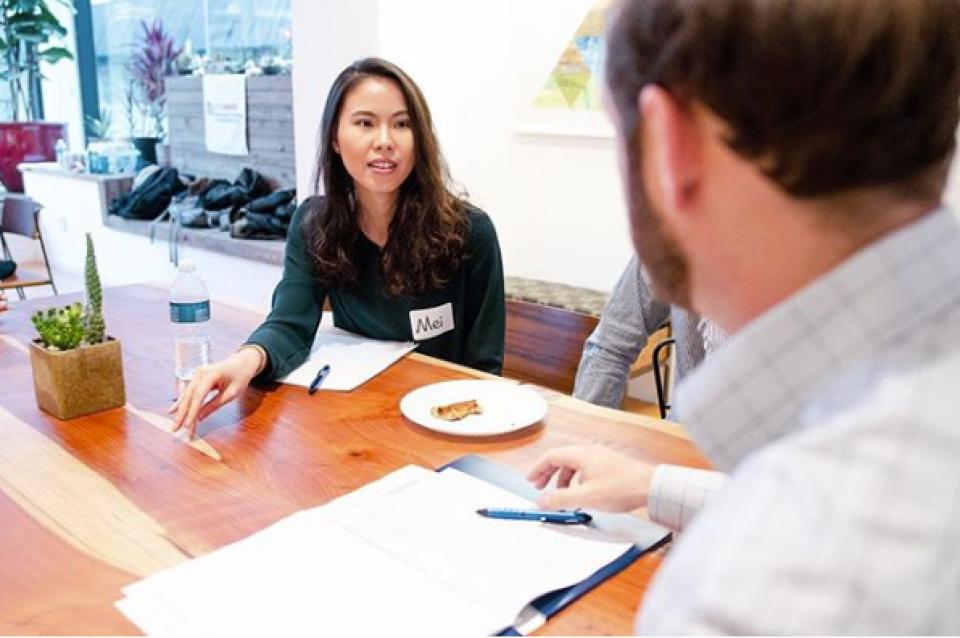 Before Google, Yang received offers from Facebook and Visa, which also required three or more years of full-time corporate experience.
After applying for several positions at Google and never hearing back, her application was rediscovered in the company's HR database. The recruiter was ultimately more interested in her MSBA practicum project than work experience.
4. Build Talent As a Collaborator
Yang played an important role on her practicum team, creating data pipelines to extract transform and load (ETL) for three years of transaction data and building machine learning models to forecast product sales at Nugget Market, Inc. It was directly applicable to the role Google looked to fill.
Within Google's department of central intelligence and analytics, Yang works intensively with databases and systems through ETLs in order to improve data infrastructure and build data pipelines for financial forecasting.
"MSBA students should take the initiative and be more active in participating in the practicum," she says.
5. Don't Give Up When The Interview Fails
"I failed a bunch of interviews and then got three offers in a row," she says. "All the failures were really good practice and set me up for success."
Yang cautions not to get frustrated if someone refers you to a company and it doesn't pan out. Initially, she did not hear back from Google after Professor Hemant Bhargava had first referred her. Instead, he has played a new role in her work life.
Recently Yang, now in her second month at Google, got a text from Bhargava. He had been partnering with Google Cloud on an academic research project. He was at the Mountain View Googleplex and invited her over to meet the team. Yang felt like she had come full circle.
"After all, how many students can land a job in Silicon Valley and have lunch with a professor in work mode?" she says. "It's a dream come true."