Navigating Your Business Analytics Job Search
Panelists from Google and People.ai offer advice, tips, lessons learned
Following our inspiring Commencement ceremony at UC Davis in June, my M.S. in Business Analytics classmates and I are preparing for our next big step as we kick-off our careers. Some grads have already received offers, while others continue to interview.
The job search can be both exciting and stressful. Where do I apply? Why are my applications being rejected? Why haven't I gotten a call back? What can I expect at work? What's the culture like? What's a 401K versus a pension?
Recently, MSBA Executive Director Amy Russell moderated a panel featuring Mei Yang, a 2018 MSBA alumna now a data analyst at Google, and guest speaker Stefan Hermanek, a product manager at People.ai.
Yang and Hermanek shared their insights into the culture at their workplaces as well as lessons learned and tips for new graduates starting their careers.
Stay Calm and Interview On
The final months of a degree program can put you on edge, especially if factors are pressuring you to land a position quickly. There may be times when you feel behind because students have receive job offers. First rule: Don't panic.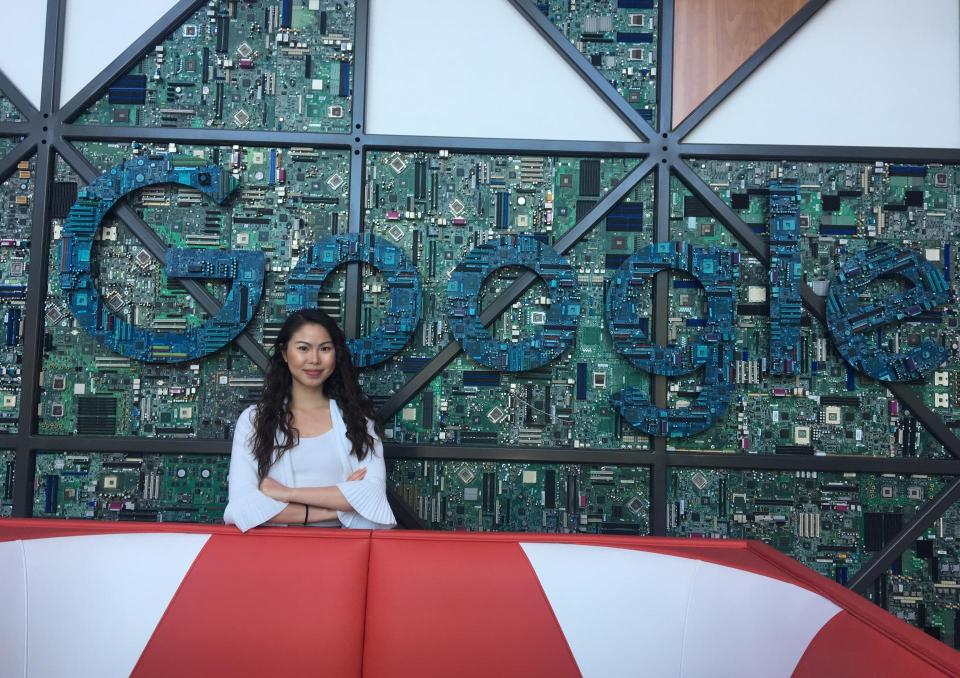 "Always say to yourself, 'Let my friends have their offers—I'm happy for them, because I know I'll have mine eventually,'" Hermanek said. "You don't want to be jealous of others' successes. Instead, stay calm and be mentally strong—you've honed your skills, and your time will come."
Yang had a similar mindset, saying persistence and patience is key. Being resilient during your job search, even after being turned down before, is vital to landing that first position.
While it is important to find an organization you'll be happy at, it's also important to gain experience. It's alright if you start as a lower-level data analyst or an assistant if you're honing and learning new skills to build your toolbox.
Once you're invited to your first interview, take a moment to calm your nerves.
"I watch English stand-up comedy bits before every interview! It is spontaneous and witty! It gets me in the groove." —Mei Yang
You'll undoubtedly face difficult interview questions. Yang and Hermanek agreed that when you do not know or have an immediate answer to an interview question, talk about the approach and let your interviewers know what you are thinking rather than just saying "I don't know."
Don't stop at your dream job. If you've just interviewed, even if it's your top choice, keep searching and applying while the hiring managers make their decision. You may not land the job on your first try. It's important to keep a positive attitude, keep tapping your network and keep applying.
Forget All-Nighters: Culture at Work
Hermanek said sometimes in school it's necessary to pull all-nighters with your team to finish a project, but don't expect that at your new workplace. It's not always possible, or could be against company policy. There are different priorities, work/life balance and culture you need to respect.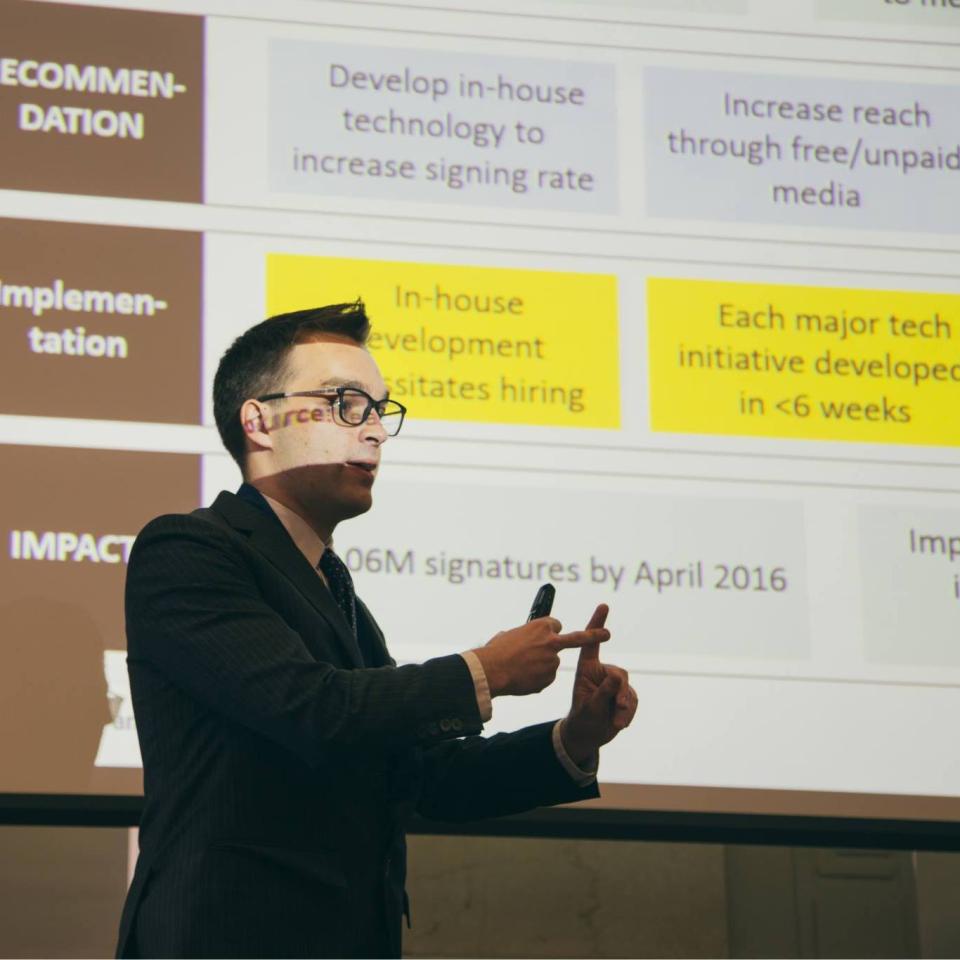 The panelists also said to be aware that your new coworkers or managers can at times not be as straightforward in feedback as your professors. Adapt by asking follow-up questions to clarify what tasks you need to complete and when they are due.
Yang offered several "Do's and Don'ts'" at your new job:
Must Do:
Build relationships; have lunch with coworkers, and learn from them and get to know everyone. Learn what motivates people, what their role is, their interests, etc.
Respect everyone's opinions.
Work hard—the first few months will be uncomfortable, and if it's not, then you are not working enough.
Must Not Do:
Don't be conceited or arrogant. Don't be judgmental, or have preconceived notions about anyone or anything. Having an open mind always helps.
Remember that you don't have to be best friends with your new colleagues. If it happens organically great, if not, don't push it.
Do Your Homework and Listen
When you're joining an organization, it's important to follow a few key rules of engagement. On top of those listed above, make sure you do your homework and learn about the company. Review your job description and know what's expected of you on your first day.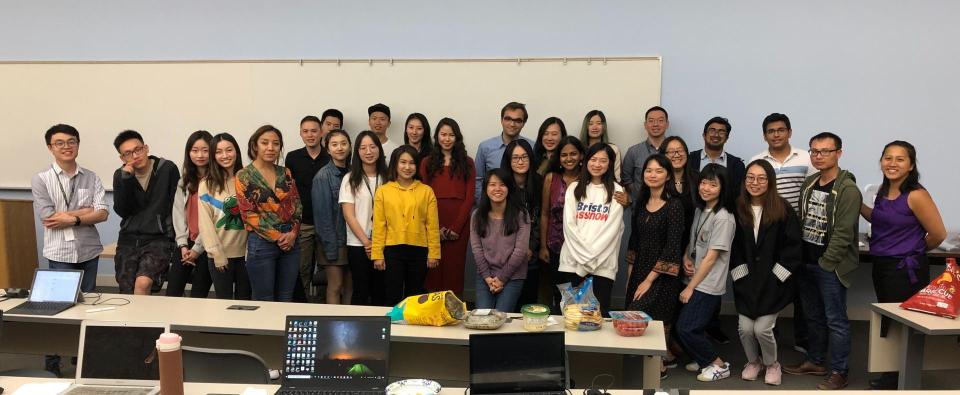 Although you want to showcase your skills and intelligence right away, it can be beneficial to soak in how your new colleagues present information or ideas at meetings. This way, you can see what style your manager prefers, so you to adapt your presentation of ideas down the road.
Hermanek said nobody knows everything, so when you don't know something do the following:
First, acknowledge the fact you may not know the answer.
Then check if you need to know it for the task at hand.
If so, then figure it out by researching, asking a friend, a colleague, or a professor.
Students hitting the job market for the first time have the benefit of a strong, growing economy right now. Employers are looking for motivated, talented employees to bring innovative thinking into their organization.
As UC Davis MSBA graduates, we're well-prepared with analytical and communications skills to help companies ask the right questions and make better informed, data-driven decisions.