Pathways to the Boardroom Webinar Series
A series hosted by the Graduate School of Management Alumni Association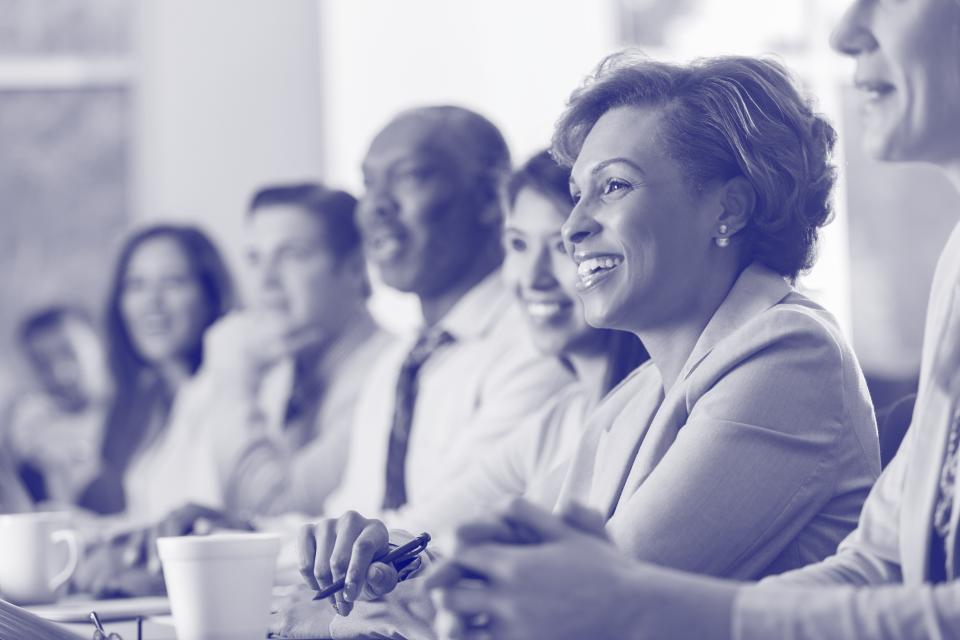 Pathways to the boardroom look different for everyone. Strategizing can be your key to success. This four-part series will help you build a step-by-step roadmap to your leadership seat.
Join the Graduate School of Management Alumni Association and expert on board governance Julie Castro Abrams for professional advice to design your journey. Each session builds upon the previous.

We especially encourage GSM alums of color and those that identify as women to attend this series. California SB 826 and AB 979 mandate action for more diverse representations on corporate boards. The GSM is excited to discuss how these may affect change and provide the training for board readiness so that you are prepared for opportunities.
Part 1: Corporate vs. Nonprofit
In part 1, you'll learn the ins and outs of corporate and nonprofit boards. We will cover the overall structure of the boards, the types of responsibilities board members hold & major characteristics boards look for in their member recruitment.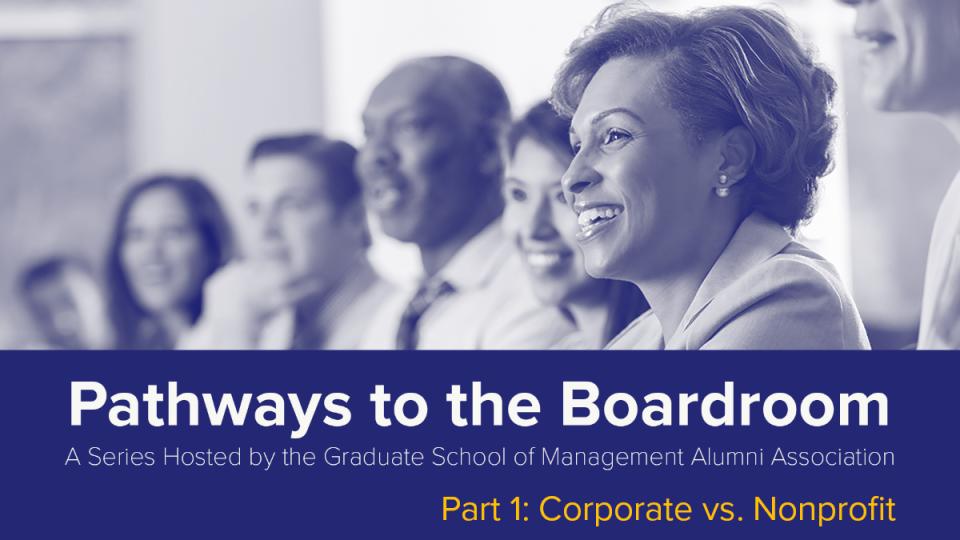 Part 2: Finding Your Fit
In part 2, you'll begin to think about your journey to the boardroom and learn about the current landscape. We will focus on board diversity and its implications. Join us to identify reasons you should serve on a board, which boards are right for you and how you know you're ready.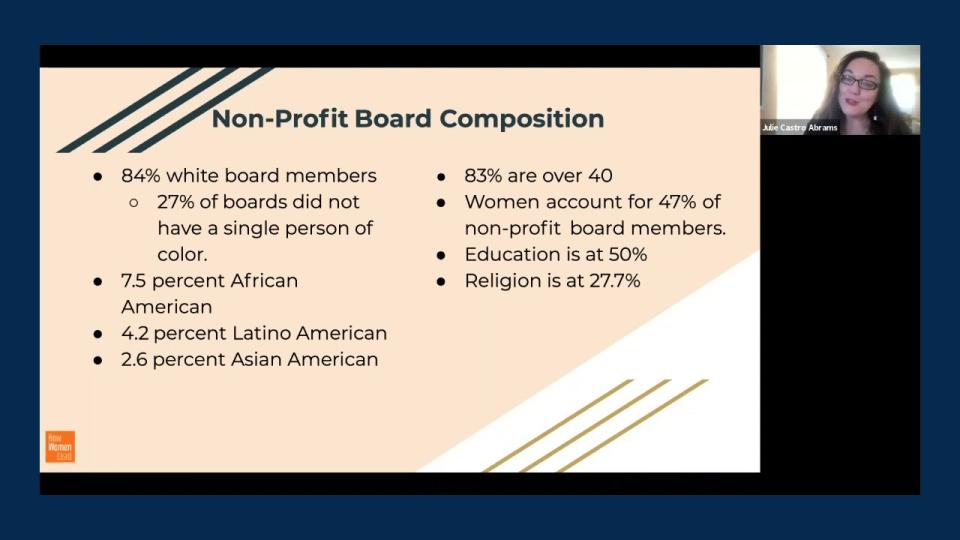 Part 3: Building Your Roadmap
In part 3, you'll be introduced to the tools you need to begin your board journey. Learn how to prepare for a board position and how to build your resume with desirable experience. We will also highlight resources for networking and coaching.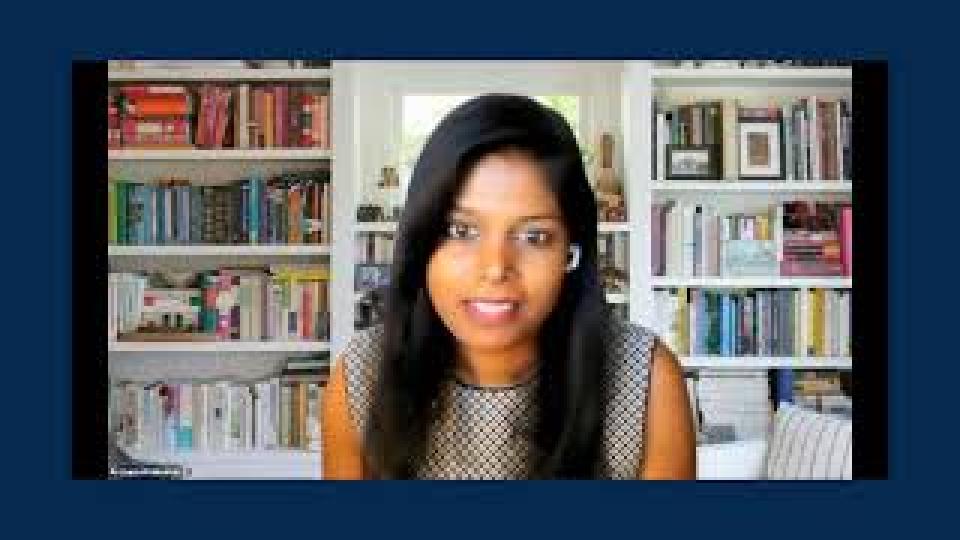 Part 4: Network Mapping
In part 4, you'll learn the importance of mapping your professional network and the purpose it serves. Based on your goals, we'll discuss ways to identify gaps in your network and strategies on building effective connections.