Q&A with MSBA Alum and Nordstrom Data Analyst Khristion Lambert
"It's not easy, but it's rewarding."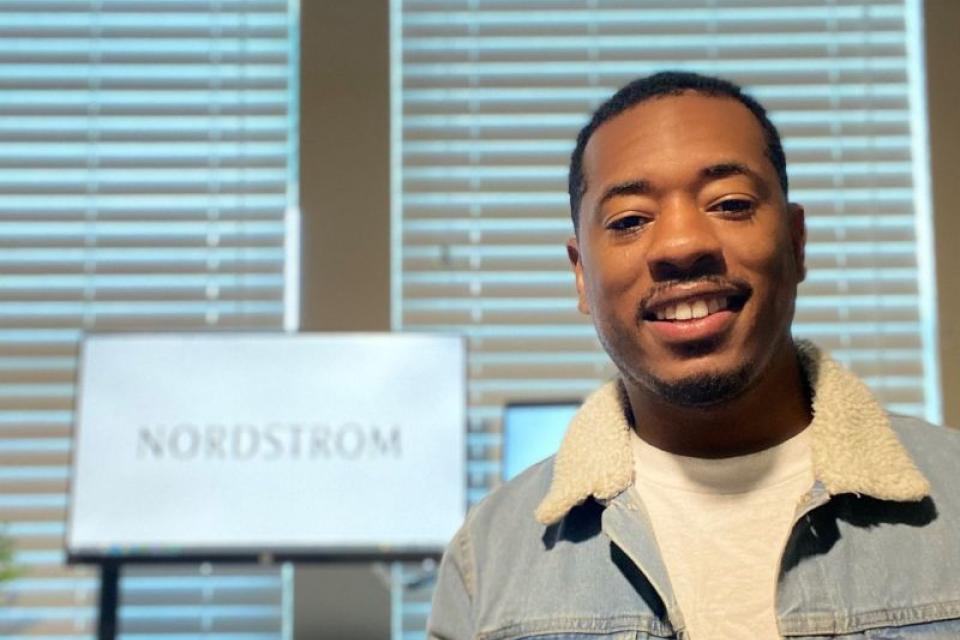 Almost a year ago, Khristion Lambert announced on LinkedIn:
"Excited to announce that I will be attending a top-10 ranked Masters of Science in Business Analytics program rooted in the heart of the big data revolution, San Francisco, with the University of California, Davis. The best part is that while in the program I will be immersed in a year-long practicum project paired with a company working on a real project to create impact and drive results. I am very eager to continue building up both my business and technical skills to ultimately position myself for a successful career in data analytics."
Fast forward to today and Khristion has joined the venerable, 120-year-old American luxury fashion retailer, Nordstrom, as a data analyst, working remotely for the company's headquarters in Seattle, WA.
As a fellow 2021 MSBA grad, I recently had the chance to chat Khristion and ask him about his lessons learned:
What did you study before joining the MSBA program?
I completed my undergraduate studies in computational and applied mathematics at UC Irvine. I had the opportunity to 'get my feet wet' in the field of analytics by taking classes in numerical analysis and linear algebra.
What brought you to UC Davis? What stood out as a key factor?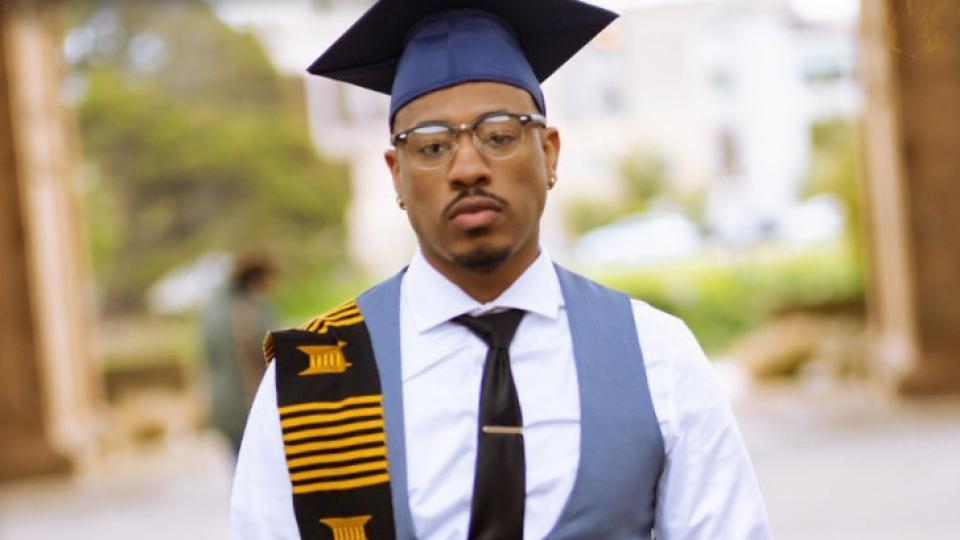 I was curious and I began looking into analytics programs across the nation after graduating from UC Irvine. The UC Davis MSBA program stood out as a great way for me to springboard into analytics, so I was immediately drawn towards it.
Specifically, the curriculum was very intentionally structured with classes on machine learning, big data analytics, data visualization and more. All of these classes were designed to equip students with a strong foundation for data analytics. I saw this as a great opportunity to solidify my skills and transition into the industry.
Another aspect of the program that stood out was the practicum—it seemed valuable to me because it provides hands-on experience and that's what I needed as a recent graduate.
What was one of your favorite moments, or experiences from the last year?
The program has been great. There are almost no words to describe how helpful it has been for my job search. I gained foundational knowledge from within the classroom walls, and I also got real-world experience from our nine-month practicum project.
Having that hands-on project experience definitely added to my value as a potential employee, and employers want to capitalize on that. Taking classes online was a little different, of course, and specifically for me because I like a more hands-on style of learning. But, having both asynchronous video material and live classes provided a great experience, and the support that we got as students was second to none.
What tips do you have for incoming MSBA students?
First, know your learning style—don't take on more than you can handle. As an undergrad, I was a part of a lot of different organizations and projects, and I had to balance that with the rigor of schoolwork and some internships I was doing at the time. It was a lot. I came to realize that it was important to understand what you can handle and how to prioritize your engagements in accordance with your preferred learning method.
Secondly, don't be afraid to put yourself in uncomfortable situations.
For me, I was not always the most talkative person growing up, but going into this program I wanted to change that. There were many moments in this program where I had to do things that I'm not used to, such as talking to executives and industry partners for the practicum. Among the many skills I developed in the MSBA program, learning to be comfortable with being uncomfortable was definitely one of the most rewarding.
Lastly, be a sponge and soak up as much information as you can. This is a very valuable year of your life, and it's self-explanatory to learn as much as you can while you're here.
What lessons did you learn during your career search?
I began applying for positions at the beginning of the spring quarter and it took me about two months to secure offers. So I would recommend for others start planning early and track their searches. I created an Excel spreadsheet to log all my job applications so I can organize the information and visually see my progress.
You also shouldn't compare yourself to others. It's important to know that your journey is your own, and comparing your situation to other graduates won't help you get a job any faster.
I also learned to just be yourself when you begin your interviews. It's often easier said than done but try to be authentic and show humility. It leaves a good impression and doesn't seem like you are unteachable or potentially a bad teammate. For me, I usually get really nervous during interviews and one thing that helped me was changing my perspective by telling myself it's just a conversation and you're just meeting a friend or colleague to talk about what you do.
I'll admit that it's not an easy process, but it's a rewarding one. As others navigate their way through the program and into the industry, I hope they can stop and enjoy their journey. Looking back, it's been one of the best decisions I've made.
What are you doing in your position now for Nordstrom?

Currently, I work on the people analytics team within the human resources department. Although I've only been here two months, I have done quite a few things. When I first came onboard I completed an immersion project that was focused on the employee lifecycle within Nordstrom and my job was to provide insights at each stage of an employee's journey from onboarding, to growth and development, to the alumni stage, when folks leave the organization.
After that project, I conducted a headcount/turnover analysis project segmented by each store, unit, and department. Most recently, I have been working on a project to dissect the importance of employee referrals and determine the benefits of them and how to improve the existing referral program.
Some overlaps I have seen from the classroom to industry work is the ability to communicate/ask the right questions when limited information is given to you from stakeholders, having the technical skills, specifically within SQL and Python to query and analyze data, and most importantly the ability to be a great data storyteller and highlight the most important insights that your audience is interested in, rather than talking about complex topics such as your analytical techniques and technical jargon that they may not be so much interested in.