Industry Experts: How to Leverage Data Analytics in Today's Dynamic Workplace
Guest speakers challenge us with real-world case studies
"Don't be afraid to admit you don't know something, but show them [companies] you are willing to learn."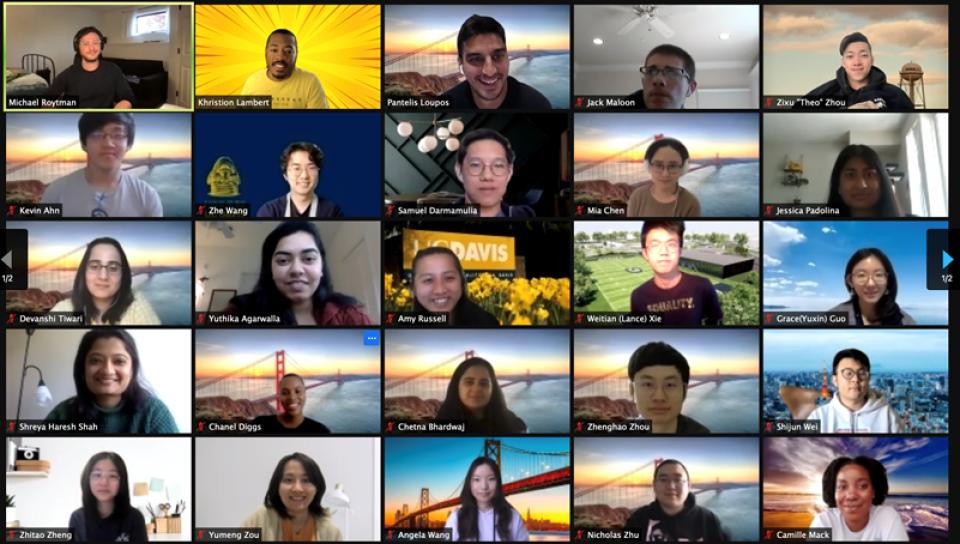 Great advice from Michael Roytman, the chief data scientist at Kenna Security, who recently visited our Big Data Analytics course as a guest speaker. Roytman shared his insights and the nuances of analytics, focusing on the cybersecurity field.
Roytman has been recognized as a Forbes 30-Under-30 honoree for his humanitarian start-up, Dharma. As an expert in the cybersecurity industry, he shared about leveraging analytics in IT system protection. He said Kenna Security uses Apache Kafka to circumvent cybersecurity threats—which students had the opportunity to test in a live case study.
We teamed up on a project using Apache Kafka and tweets of conversations about COVID-19. We tried to grasp the general perception towards virus vaccinations and study the trends. This proved to be a great introduction to using dynamic software to better understand issues in real-time.
Salesforce Executive Shares AI Insights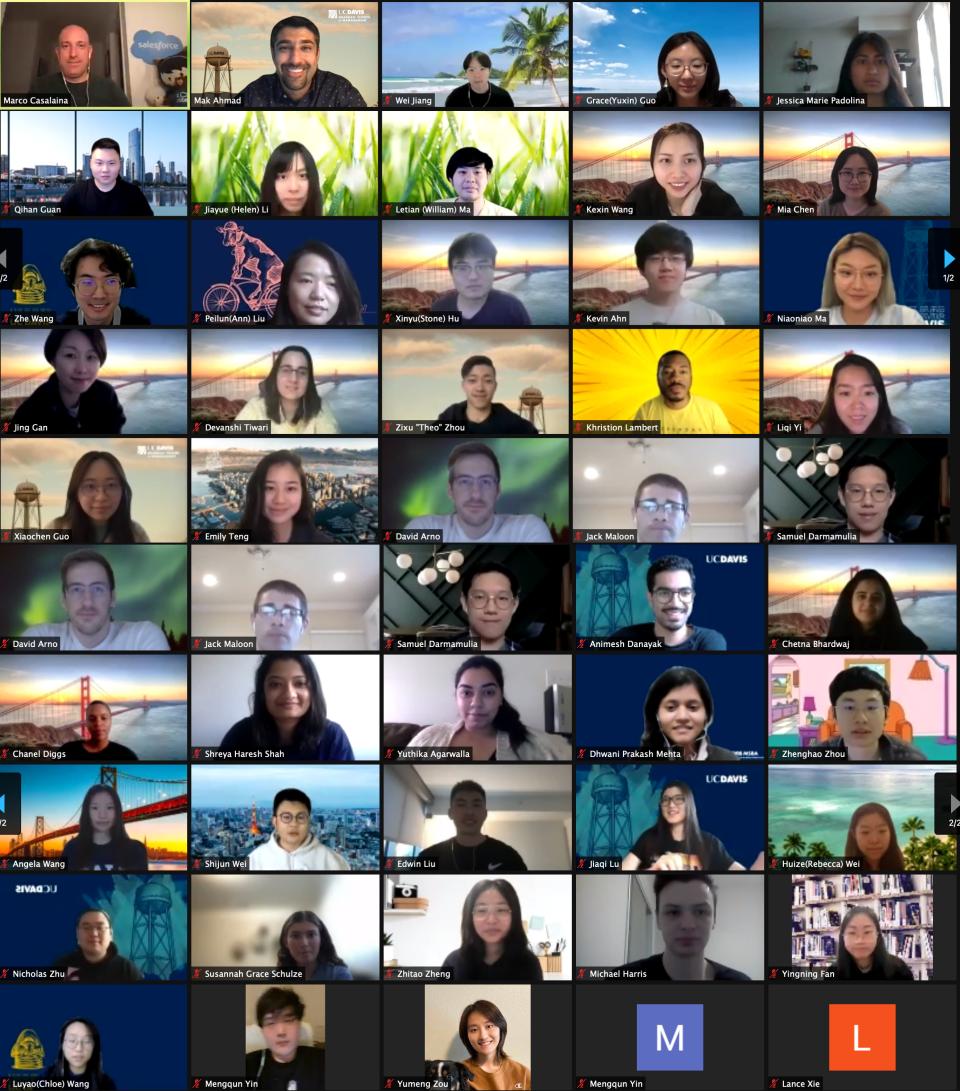 In our Implementing Machine Learning class, we had the opportunity to hear from Marco Casalaina, the senior vice president, product management, and general manager of Einstein at Salesforce. Casalaina discussed his use of artificial intelligence and how that intelligence is built into the apps in Salesforce.
As an expert in Einstein Analytics, he shared the fundamentals of working in the cloud and the powerful machine learning tools Salesforce uses to build their products. In a blog for Salesforce, he says, "You shouldn't have to know how to code to use Einstein and you certainly shouldn't have to know how to use algorithms."
Casalaina said many built-in app features are an easy way to get started. "Companies that want to get the most out of their AI and automation investments should plan in advance for the 'human in the loop,'" he explained.
He answered our questions which helped us get the inside scoop and a leg-up in the industry.
Guest experts like these bring incredible value to the MSBA program. I felt empowered to dive deeper into these tools and set myself up for success as I the start of my analytics career.