Aggie Hacks Goes National to 100+ Competitors at Nine B-schools
Our MSBA program's first nationwide virtual hackathon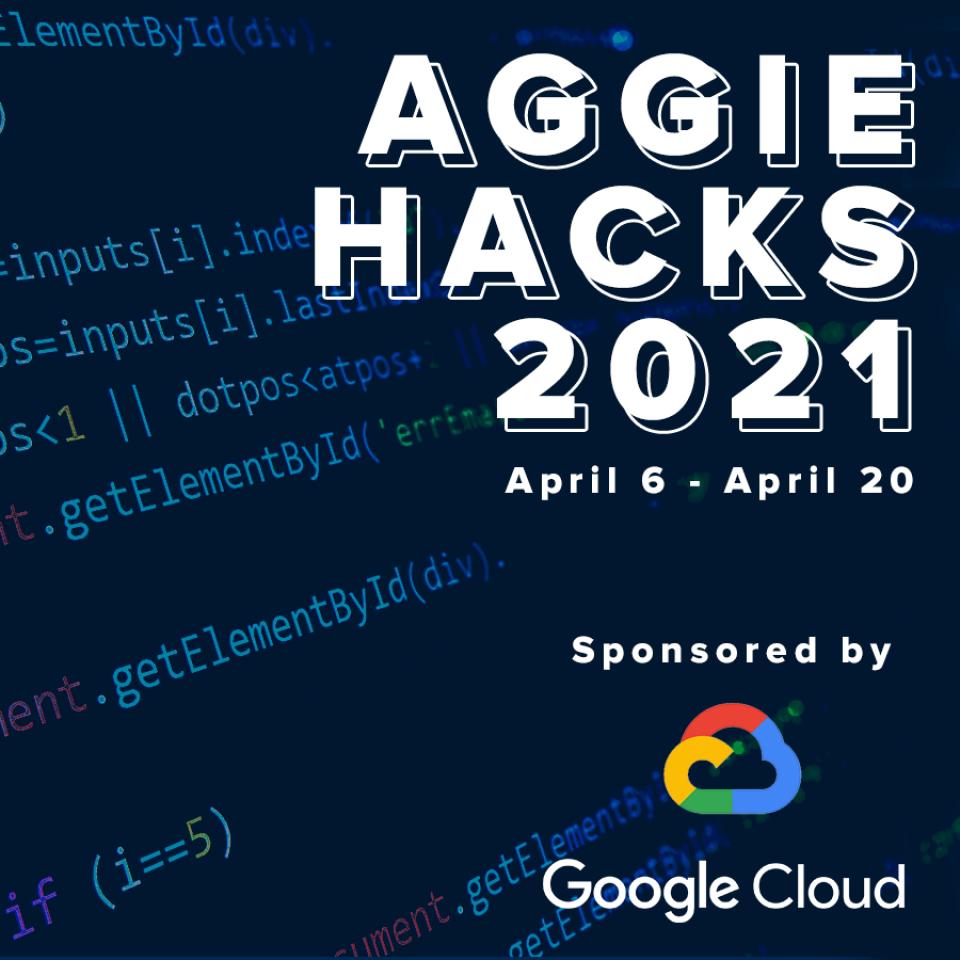 At 11:38 a.m. on a Tuesday morning, after frantically double-checking my team's code and slide deck for the last time, I submitted my first ever hackathon project submission. Celebratory Slack messages from my team signaled the culmination of a two-week job well done.
With a big exhale, we awaited the judging by a panel of data experts from Google, Facebook, Sunrun and UC Davis MSBA Professor Jörn Boehnke.
For most of the participants of this year's Aggie Hack, the annual hackathon hosted by the UC Davis M.S. in Business Analytics (MSBA) program, our analysis of downstream COVID-19 effects and making data-backed recommendations all came to a close at noon. But for me and many dedicated student leaders, this was actually the culmination of months of hard work.
Partnering with Google Cloud
Organizing my first ever hackathon was exciting, intimidating—and bittersweet.
It was exciting because I had never even competed in a hackathon before. It had always seemed like the territory of tech bros and developers, but suddenly was now within my reach at UC Davis. It also proved intimidating because I still needed to balance our event planning with my academia. And it was bittersweet because I knew that the caffeine-fueled adrenaline and whirlwind of great ideas would all be remote instead of in-person.
This bag of emotions aside, I went straight to work with two other dedicated students in hashing out the logistics. We started in winter quarter, and throughout the next few months, my planning committee and I held multiple meetings with Google Cloud Program Coordinator Brian Lozano and MSBA Executive Director Amy Russell.
Though the event was months away, many details had to be decided in a short span of time, including:
Theme and name
Datasets, and source
Allowed technologies
Timeframe
Who can participate
Team size and rules
Grand prizes
And finally, judging and criteria
This year's virtual environment brought new challenges and opportunities. It actually helped us devise our theme and allowed us to open the competition to schools outside California for the first time. Participants from Case Western, University of Michigan, University of Cincinnati, and others would join in the fun—a total of nine schools participated.
Thanks to the help of student workers, we were able to reach out to these schools and get 100-plus participants to attend the kickoff event.
Recovery-Themed Data
Our planning committee struggled to name the challenge. We were careful because we wanted it to signal an opportunity for social good in the face of COVID-19. We eventually settled on the simple, yet hopeful "COVID 19 Challenge: Path to Recovery."
We were very sensitive yet hopeful for a full recovery from the pandemic, without falsely signaling that we are entirely out of the woods, which we are by no means yet. We also needed to distinguish this challenge from last year's virtual COVID-19-themed hackathon.
Just as I started to get the hang of event planning, I needed to take a step back. Not because I didn't enjoy the process, but simply because I was going to participate. To prevent a conflict of interest and make the competition as fair as possible, I passed the torch to other student leaders shortly before the kickoff event.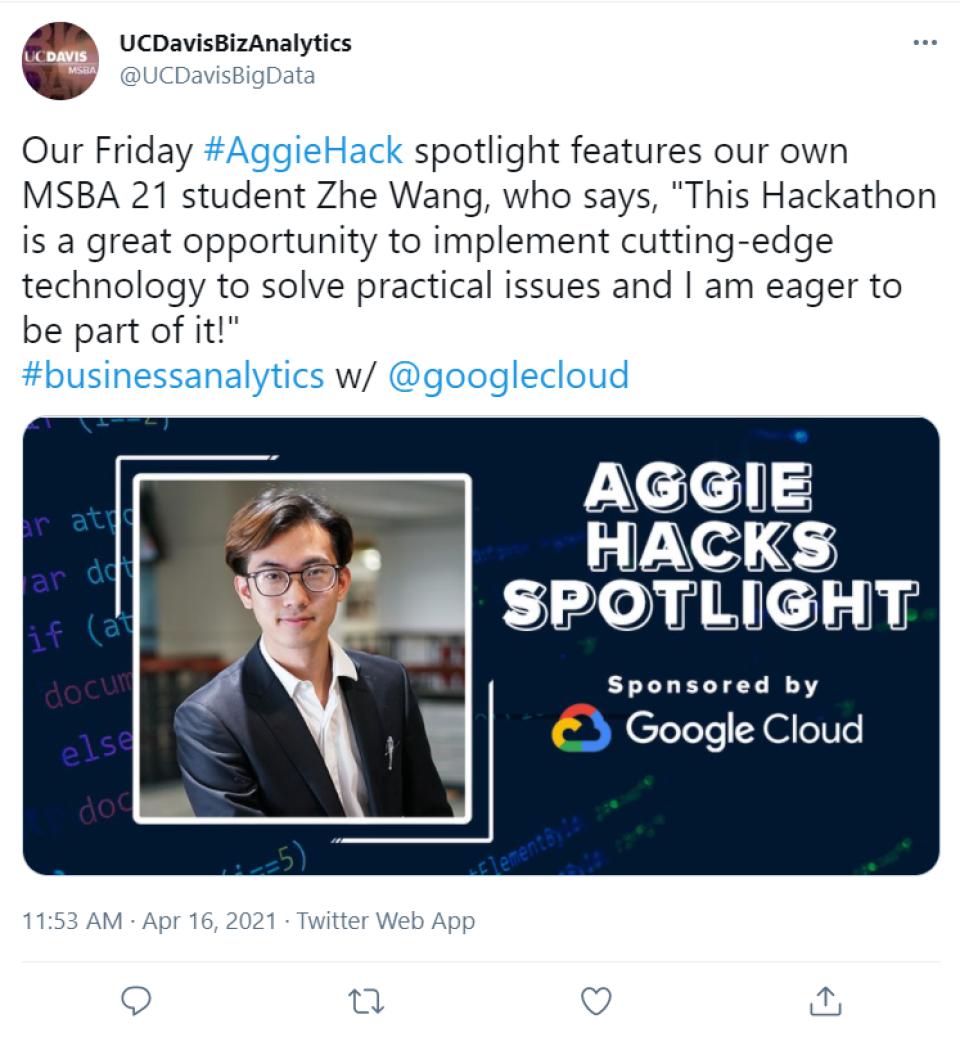 The remaining logistics—kickoff planning, Slack channel creation and moderation, rubric polishing, and judging specifics—were handled by MSBA program staff and two student peers who were not competing.
Using Analytics for Social Good
On the day of our kick-off event, I nervously listened to Amy Russell, Brian Lozano, alumni Paridhi Agal MSBA 20 and Ana Parra Vera MSBA 20, and Professor Jörn Boehnke introduce the event and provide advice to eager students from all over the country.
Suddenly, I noticed that I was still in planning mode. I quickly shed my planner persona and adopted a competitor's mindset, focusing on the inspirational words of Parra Vera, who helped plan last year's hackathon.
I was proud of the work our committee had done to set up the event, but the real work was just beginning. Over the following two weeks, we dug into the data and configured our results, and presented our findings to the judges. When it was all said and done, we let out a big sigh of relief—our hard work paid off.
Thanks to the help of our student leaders and our partnership with Google Cloud, we were once again able to prove that even in a pandemic, we can use analytics to drive business impact for social good.