Storytelling Anchors 24-Hour Data Hackathon
With little sleep, MSBA students team up on creative big data solutions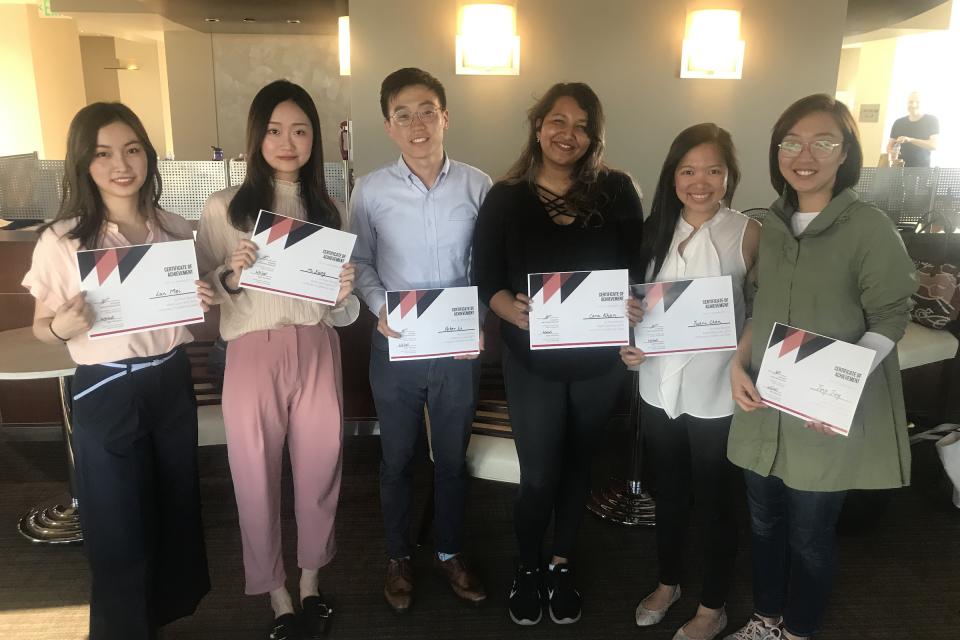 On April 10, around 4 a.m., as the rest of the world sleeps, 39 business analysts are pouring their third cup of coffee to stay wide awake as they hit hour number 12 of the 2019 UC Davis Data Hackathon.
The Master of Science and Business Analytics (MSBA) students work feverishly, typing fast to come up with data-backed strategies to solve a pair of real-world issues posed by our corporate sponsors.
On one side of the room, students are studying data sets given to them by Sunrun, a leading residential solar provider. They're looking to find a new way to speed up solar panel adoption and solve a major climate issue.
Meanwhile, across the room, students have eyes locked on their laptops, scanning a data set from Barco, a multi-faceted tech company specializing in medical imaging. The student teams are looking to develop a model to predict survival rates of lung cancer patients based off various medical treatments.
These are the challenges we faced during the 24-hour competition at the UC Davis Graduate School of Management's Master of Science in Business Analytics program campus in San Francisco.
"Given limited time and resources, we tried to think critically and focus on solving one specific problem which could help us stand out from others." – UC Davis MSBA student Weizhen Zhong
Sponsors Posed Tough Challenges
What happens when you stir together the nation's largest residential solar provider and the innovative technology from Barco with sleep-deprived, data-hungry students? Actually, you get amazing results.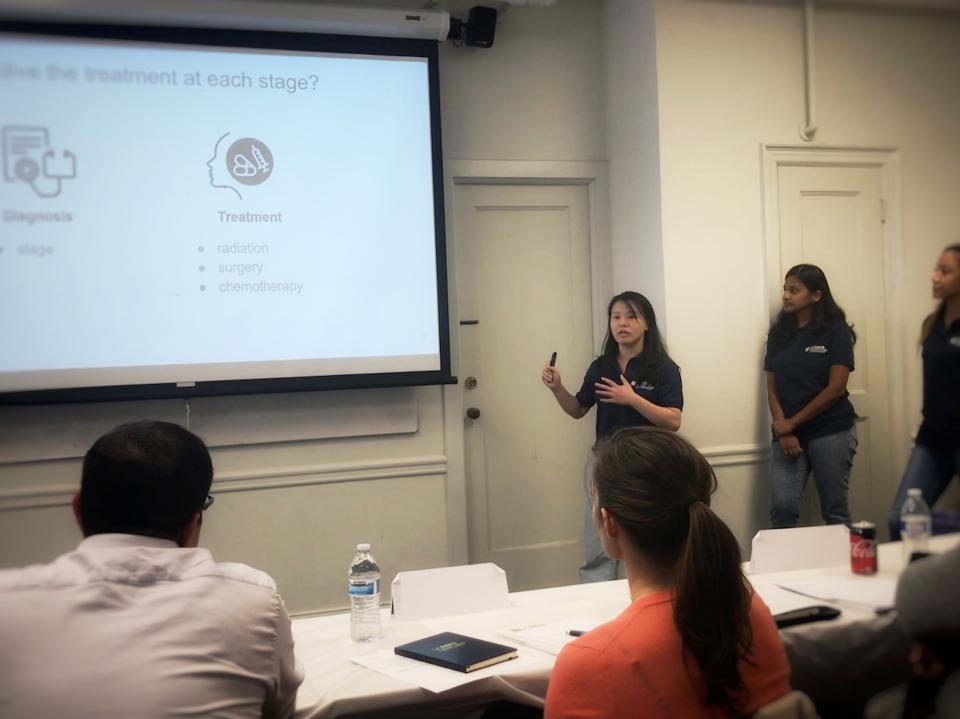 Nearly twice the number of students participated in the 2019 Data Hackathon versus last year, and every team finished the challenge.
The hack culminated with teams presenting their solutions to the sponsor judges, who provided excellent feedback and constructive insights.
"Ultimately the winners were the ones that could best articulate the way in which they poured through the data and then presented a narrative with inherent reasoning and creative recommendations."  – Steven Wheat, Sunrun Solar Program Manager for Grid Services
Wheat was one of several first-time Data Hackathon judges. Sunrun has grown from a small startup founded in 2007 to the largest residential solar provider in the U.S. with more than 220,000 customers in 23 states and Puerto Rico. Wheat's presence gave students insights into what it takes to launch a start-up and scale it up successfully.
Judges from Barco were equally impressed with the student presentations.
"The energy, camaraderie and excitement was fantastic. I was amazed to see the diversity of solutions covering the gamut of analytics space. That was a great testament to the training and experience that they are getting from the MSBA program." – Anish Patankar, Barco Vice President, Product Management
Barco connects healthcare professionals at every patient touch point, from the imaging room, to radiology, through specialist consultations and in the surgical suite. Their data sets focused on cancer patients and their varied survival rates based off different treatments.
Multi-School Competitors
Students from UC San Francisco and Hult International School of Business joined the 30-plus from UC Davis. It marked the first time students from other universities participated, which added a more competitive dynamic to the event.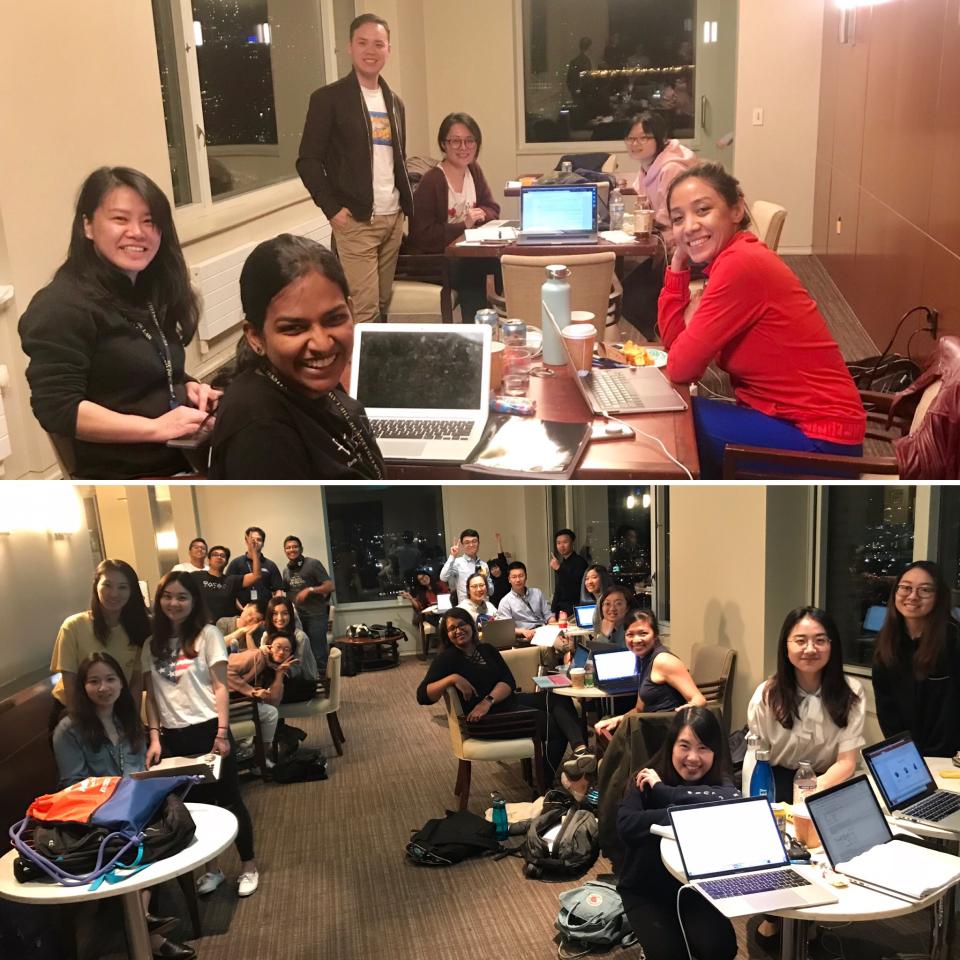 All 14 teams completed the round-the-clock challenge, which in itself is a mammoth task, so we commend everyone for their efforts. The Data Hackathon is our biggest student-run MSBA event, so we wanted it to be successful. Our partners worked closely with us and were instrumental in getting the event organized and running.
We collaborated with classmates to secure a conducive, 24-hour location, we discussed the data challenges to ensure were tough yet achievable in 24 hours, and we planned the logistics for the event.
Knowing it was going to be an intense 24-hour event, our group did not want to leave anything to chance. We took precautions and made contingency plans, such as losing an internet connection, or not being able to access the data. Thankfully, the event went off without a hitch.
Winning With a Shared Vision
In the end, the stand-out teams successfully strategized, managed their time well, and crafted innovative presentations with detailed recommendations—and took home cash prizes.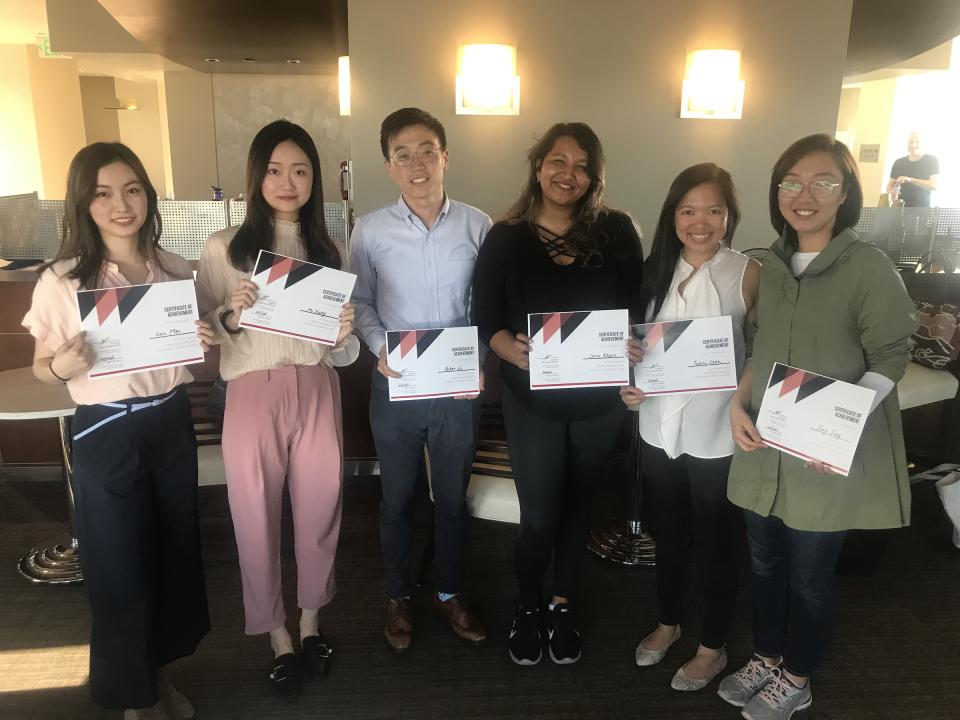 Peter Li, Heidi Xiong and Lan Mei dug deep into the data sets to produce a well-rounded presentation to capture first place in the Sunrun challenge.
"We focused on crafting a coherent story that showed our understanding of the business, and solutions that were developed with their intentions in mind," Li said.
In the Barco challenge, Yuani Chen, Cara Khan and Jing Jing took home top honors with a solution that went beyond the data.
"We tried to leverage our ideas across the team to build a shared vision," Chen explained. "We had synchronized, focused execution and it was great to see how we complemented each other's strengths and weaknesses. Most importantly, we motivated each other."
With as little as two hours of sleep, the student analysts needed some extra motivation to make it the distance. When the final bell rang, students closed their laptops and had smiles on their faces, content with their hard work.
If they can do this in 24 hours, we can't stop wondering what they are capable of in their careers. That's why we know the future is bright with these MSBA graduates developing creative data-driven solutions that will change the world.