Tap that Shoulder: Speed Networking with MSBA Alumni
My four key takeaways for career searches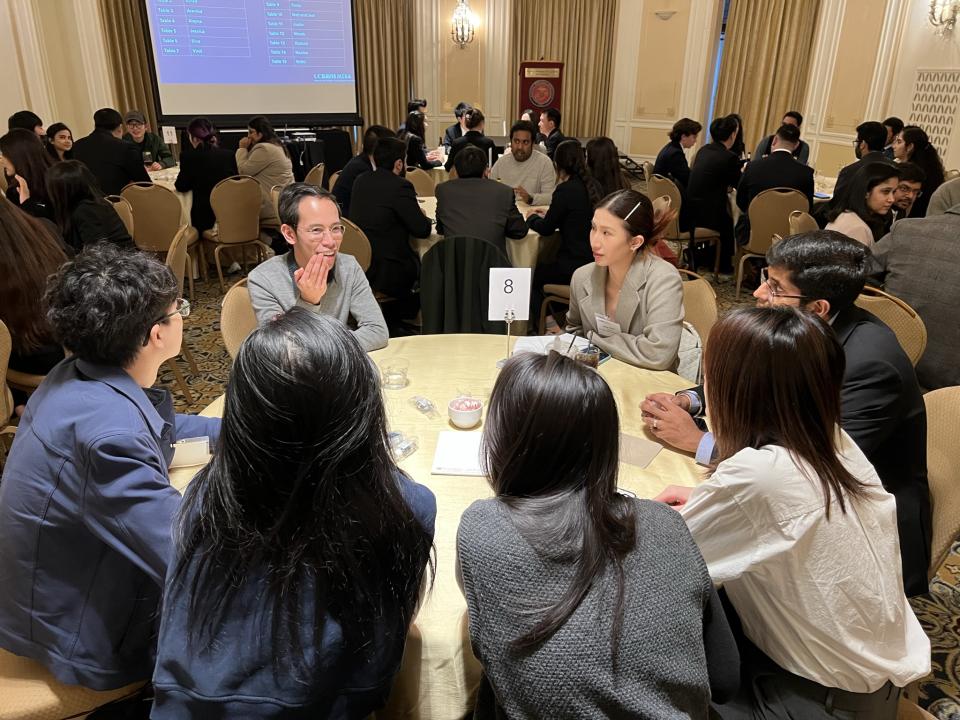 As technical professionals, networking may be something that doesn't come naturally. It makes most of us feel anxious and doubtful. But when in doubt, always tap that shoulder!
In any field, networking is crucial to growing your brand, staying on top of the latest industry trends and gaining access to career advancement resources.
Tapping the UC Davis alumni network is especially helpful. The impact of the Aggie community can be greater than you expect. Quality education will challenge you with a lot of obstacles which will in turn, drive your intellectual and professional development. Facing these obstacles together or facing the same obstacles at different times helps establish a common language of personal and professional experiences.
Our class of 2023 recently had the opportunity to meet with more than a dozen UC Davis MSBA and MBA alumni who shared their advice and experiences.
Talented Alumni Panel
The event started with a lighthearted interview with Ayush Tripathi MSBA 20, who works at Instacart as a marketplace insights lead. Tripathi answered questions that clarified our doubts, from the current job market situation to interview preparation. This provided a great springboard to the networking session that followed.
Alumni from many sectors came to talk to us in small groups. Having these personal contacts allowed us to ask questions without a filter. We were fortunate to have a talented and diverse panel of alumni, including:
Ethan Meng MSBA 20, Research Scientist, Meta
Waleed Irfan MSBA 22, Senior Analyst, American Express
Mitesh Jain MSBA 20, BI Engineer, Amazon Music
Alayna Myrick MSBA 20, Data Insights Scientist, Verana Health
John Elmer Loretizo, MSBA 20, Data Scientist, Tesla
Jeet Patel MSBA 22, Senior Analyst, American Eagle Inc.
Aravind Venugopal, MSBA 20, BI Engineer, Amazon
Jessica Padolina, MSBA 20, Associate, Insights & Analytics, Blackrock
Maxine Li, MSBA 20, Senior Business Analyst, Google
Sonic Prabhudesai, MSBA 18, Client Partner, E-commerce, Meta
Siva Arulkumar, MSBA 22, Risk Strategy, Google
Vinit Hasija, MSBA 22, Product Manager, Frameplay
Zelin (Justin) Jiang, MSBA 22, Operations Research Data Scientist, Marriot International
Ayush Tripathi, MSBA 20, Marketplace Insights Lead, Instacart
Asha Mairh, MSBA 22, Senior Product Manager, Elavon
Matthew Low, MBA 19, Finance and Admin Chief, San Francisco Public Utilities Commission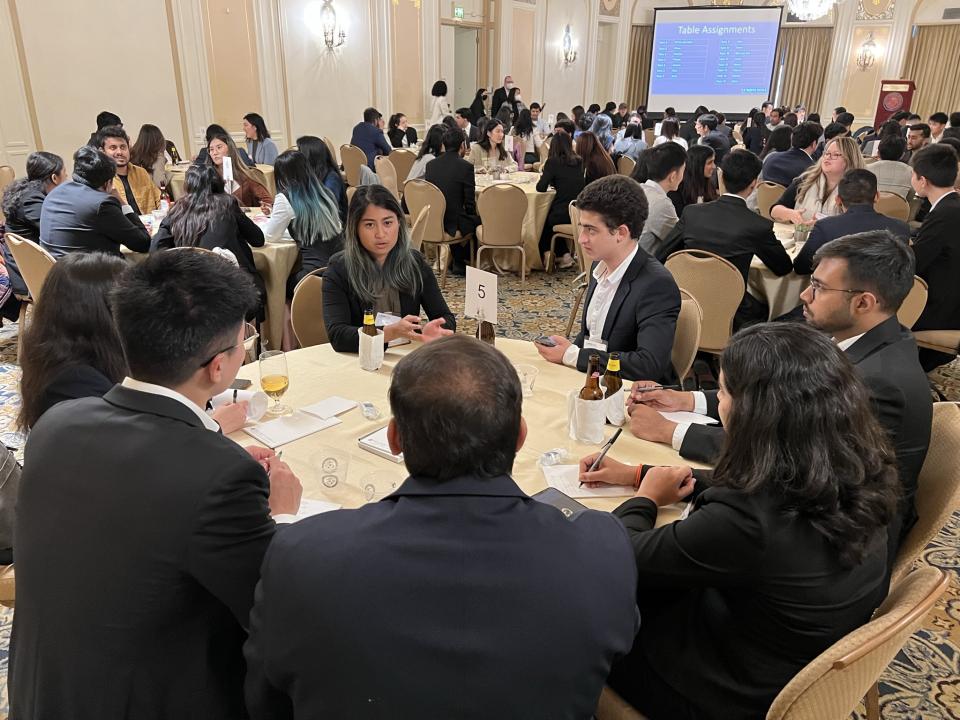 Four Key Takeaways
1. Think about your plan of action
MSBA alumnus Siva Arulkumar, who is working at Google, advised us to take a few weeks and lay out a framework for our interview process. We should have a strategic plan for which companies to apply for and when based on our preferences, rather than hastily applying everywhere and missing out on great opportunities.
We should spend time on building our personal brand, which helps us stand out from a large pool of applicants. Work on our weaknesses, enhance our strengths and develop the ability to communicate an effective story.
2. Insights on interview preparation
One of the questions I asked most of the alumni was about their first-hand experience with interview preparation. They guided us through all the stages of an interview and told us about the dos and don'ts. One major point was about the importance of personalized follow-up after the interview, which leaves a positive impression on the recruiter and may be helpful in remembering you. They were also kind enough to share various interview preparation resources.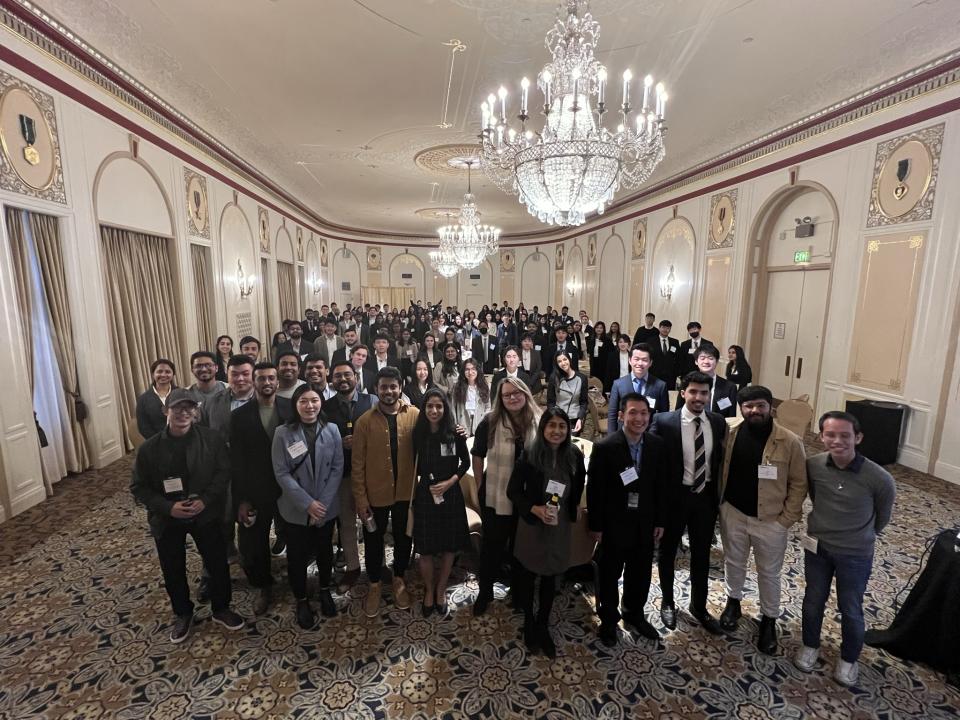 3. Identifying the correct job profile
Alumni have landed jobs in various roles, including data analyst, data scientist, product manager, etc. The lines between these roles are a little blurred. The alumni helped us understand what job roles would be a good fit for us by describing their day-to-day responsibilities. This helped many of us with greater clarity about what jobs to apply for in the future.
4. Taking care of our mental health
From uncomfortable interviews to rejection letters, a career search is stressful. Our alumni spoke about coping with mental health issues during this long-drawn-out job-hunting process. They recommended getting organized and making a list of job postings. They stressed the importance of interview feedback which would help us perform better in our upcoming interviews.
They said not to be discouraged after interviews and to keep an optimistic perspective. They encouraged us to focus on what we can control, not what we cannot. And lastly, to always reach out for help from mentors, friends and classmates, as they can help us guide through the process and offer emotional support.
We met them as seniors and ended up as friends! Friends who we trust would guide us, be it in our job search or just how to navigate the curriculum. Overall, the Speed Networking event gave us direction, smiles and a full stomach!