UC Davis MSBA Team Takes 2nd in Adobe Analytics Challenge
Students shine in case competitions
International case competitions are a key part of the student experience in the UC Davis Master of Science in Business Analytics (MSBA) program, and data-crunching Aggies have been competing at top levels.
Most recently, a three-student MSBA team dubbed the "Silicon Valley Pruners" took home second-place and $14,000 in prize money at the 2019 Adobe Analytics Challenge in San Jose. They joined another MSBA team, which reached the semifinals and finished in the top 20 out of the 230 international teams in the competition.
The Adobe contest performance came on the heels of another UC Davis MSBA team that finished in the top 50 of 450 teams at the Humana-Mays Healthcare Analytics Challenge.
"We're proud of all of our student teams," said MSBA Executive Director Amy Russell. "In addition to balancing a demanding coursework that includes engagements with practicum clients, these teams worked hard in their spare time to find insights in the data and translate them to robust analytical stories that can drive business decisions."
These competitions provide real-world experience and will ultimately help future career searches by honing their teamwork, presentation and data-mining skill, as well as important networking opportunities with executives and competition sponsors.
Moneyball: Major League Baseball
With the finals timed to coincide with the World Series, Adobe worked with client Major League Baseball (MLB) to provide data sets to 320 teams as they set out to enhance fans' online experience and affinity for the sport.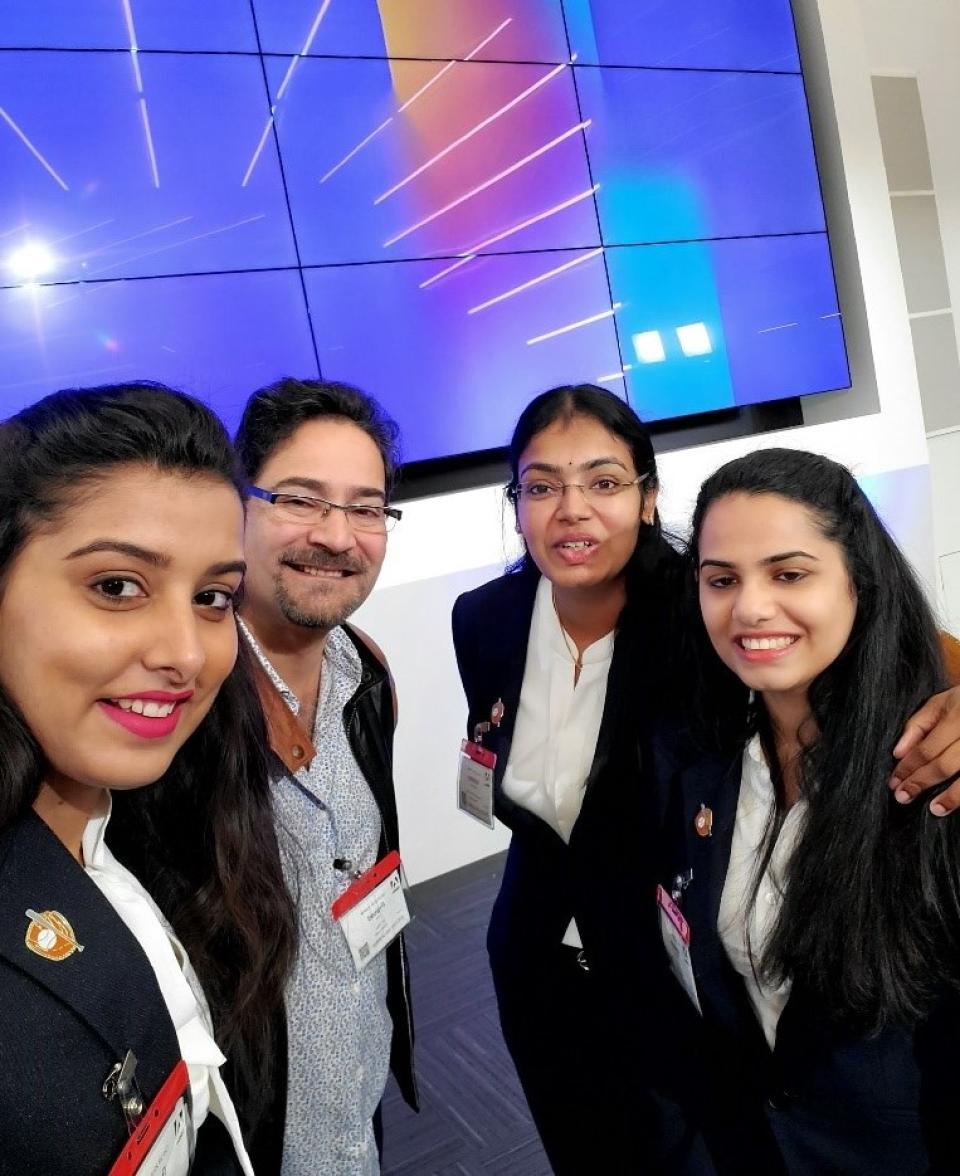 The Silicon Valley Pruners, Paridhi Agal, Vardhini Manivannan and Shivani Sharma, were runners up to winner BYU, besting accomplished teams from Yale, Cornell, Duke and University of Texas, Dallas.
They were coached by Professor Prasad Naik, who has led two teams to second-place finishes in back-to-back years.
"Adobe Analytics sponsored this year's challenge to use big data and solve the real-world problem facing Major League Baseball: how to bring the beloved stadium experience on their online platforms," Professor Naik wrote on LinkedIn. 
The students emerged from this competition with better analytical and presentation skills after burning the midnight oil. In addition to exhaustive data exploration, the team worked to better understand the professional baseball business and link their insights to strategy.
With guidance from Naik, Russell, and UC Davis lecturers Doy Charnsupharindr and Brian Kennedy, the team was well prepared to hit a home run at the competition.
"Real life data is messy, it's vast, and you will feel like giving up at some point, but stay focused and motivated," Agal said. "Our team treated each level like it was the finals and we were able to deliver our best work along the way."
Young Guns in The Semifinals
A second MSBA team, the "Young Guns," coached by MSBA Director of Analytics Strategy Sanjay Saigal, reached the semifinals of the Adobe competition, finishing in the top 20 out of 220 international teams. The three team members included John Elmer Loretizo, Shrey Shah and Shivam Verma.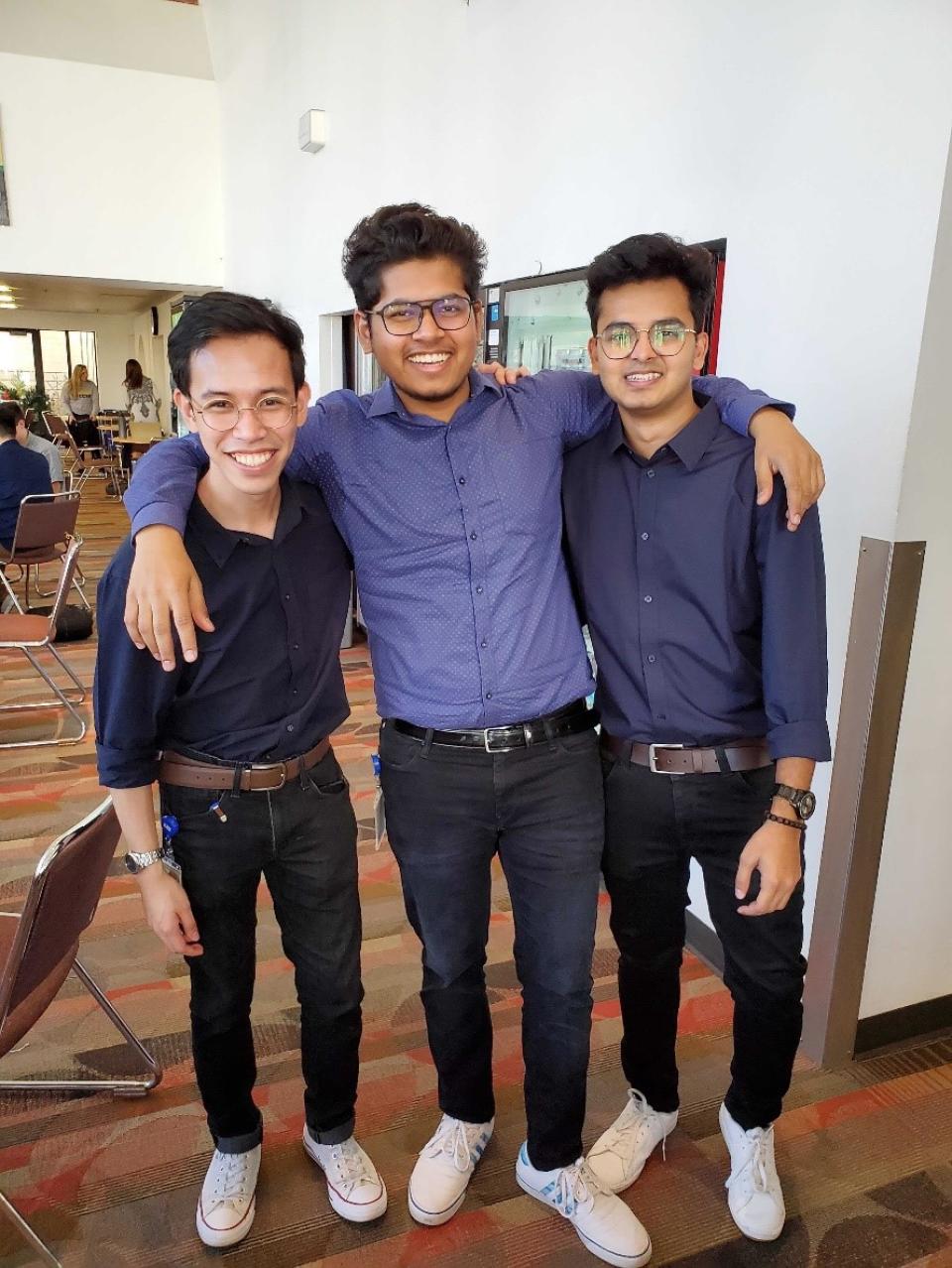 "Balancing academics, work and our competition was both challenging and rewarding," said Loretizo, who also thanked the support his team received when they reached the semifinals. "Everyone was backing us up. It was incredible."
Professor Saigal noted the importance of robust insights from data mining, and he suggested that teams always allocate serious effort to conveying their story to non-technical audiences. This requires students to take a design thinking approach to such competitions, and imagine themselves in the audience.
"That allows them to own the problem as much as they own the solution they're proposing," Saigal explained.
Three Data Cleaners
Teams from more than 100 business schools and MSBA programs participated in the 2019 Humana-Mays Healthcare Analytics Challenge. With $50,000 in prize money at stake, the challenge tests teams' analytical skills solving healthcare industry issues and communicating their findings. They were evaluated on the accuracy of their analysis.
Coached by MSBA Lecturer Mehul Rangwala, students Jack Ye, Mandy Gu, and Iris Wan formed the Three Data Cleaners team. They reached the second round of the challenge, finishing in the top 50.
"We got advice from Mehul to structure the problem before solving it, and that helped us formulate the solutions initially," Gu explained. "Overall, the whole process of coding, feature engineering and modeling was enriching."
"This challenge really helped my personal growth, and it was fun to work with such great teammates," Wan added.
The Three Cleaners shared tips for future teams to perform at a high level:
Manage your time effectively.
Write reader-friendly codes.
Be structured in your approach.
Editor's Note: Japsowin Kaur MSBA 20 contributed to this article.