UC Davis Online MBA Offers Flexibility and Real-Time ROI
"The genuine encouragement from advisors, professors, and peers has kept me connected and engaged."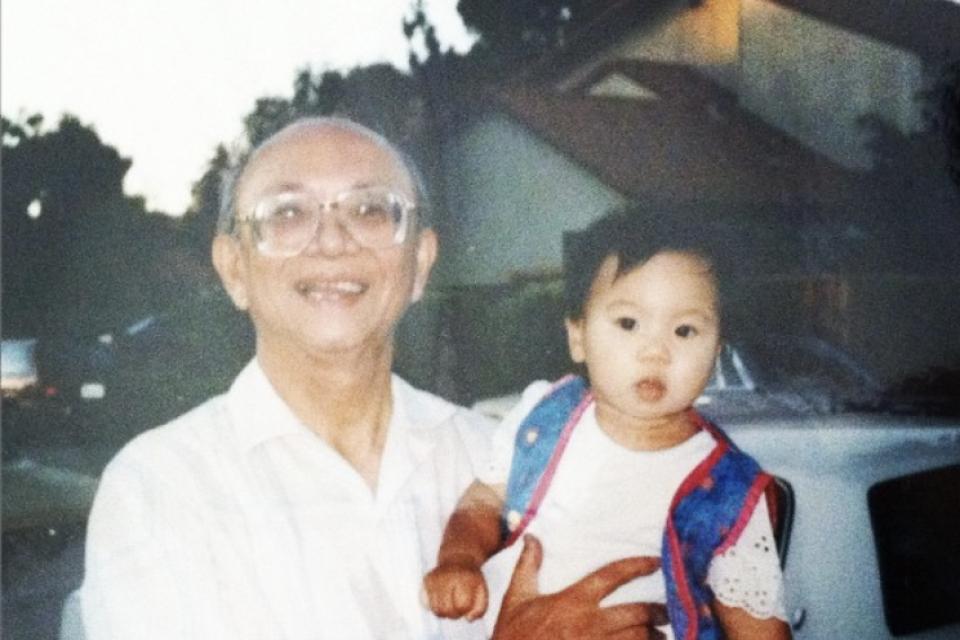 Education is a part of my heritage.
My grandparents were both educators, and their values and emphasis on higher learning have trickled down to their children and grandchildren.
My grandfather, who earned his Ph.D., rewarded us every time we presented our diligently-earned report cards. In return for each "A" grade, he'd give a gentle nod, ask me to get his wallet, and grant me crisp dollar bills.
He always hoped we would pursue higher education, and now I'm in the process of earning a master's in the UC Davis Online MBA program.
There are many reasons why I chose this program, but the top factor is its flexibility.
Coming Back Home
After graduating from UC Riverside with a B.S. in business administration and a concentration in marketing, I was eager to kickstart my career. But I missed my hometown, so I packed up and moved back to San Jose.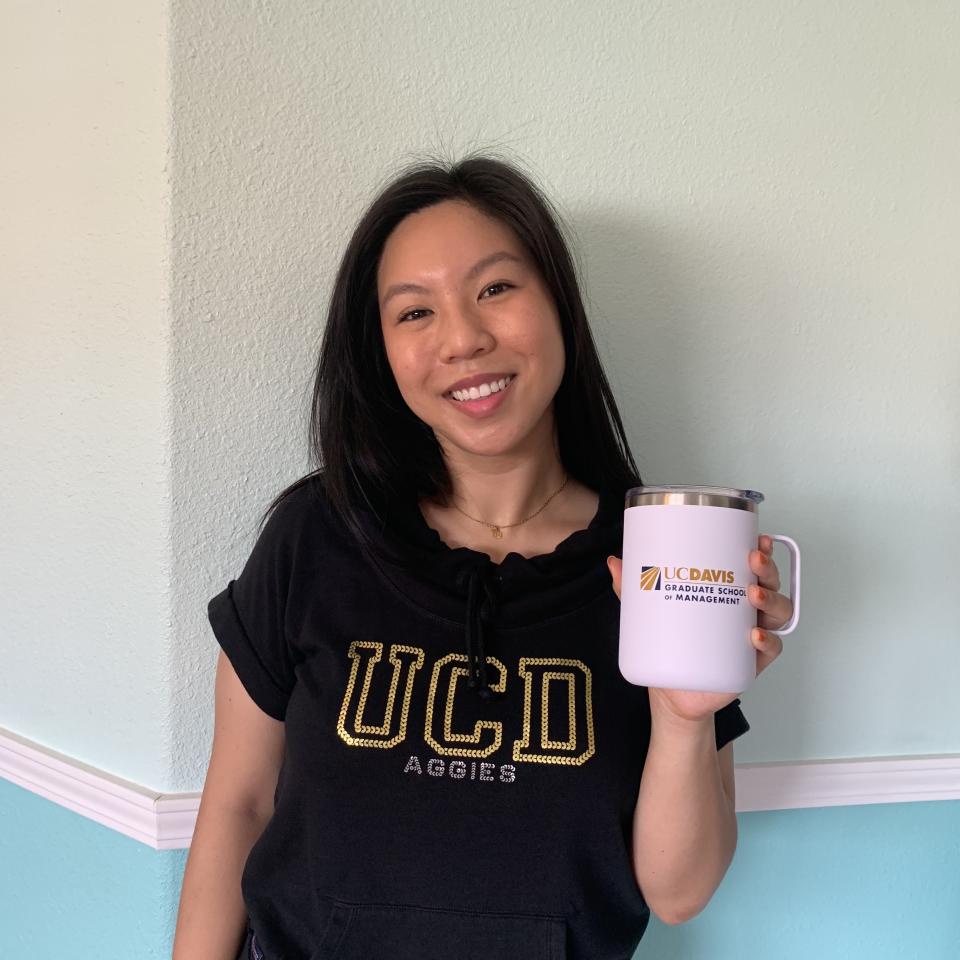 Before I heard about UC Davis' new MBA program, I began my job search. I wanted to gain experience before jumping back into school. However, Silicon Valley is a very competitive workforce.
I realized that with an undergraduate degree, it was difficult to stand out and land a promising opportunity. As my search grew longer, I was getting anxious.
At the time a marketing role was my goal. I yearned to connect with and create value for customers, however, I lacked the data analytical and technical marketing skills that are now extremely important. I needed to boost and complement the skills I already had, and I knew a graduate program could do that.
Living back home, I wanted something flexible. A friend from college was in the first cohort of the UC Davis Online MBA program. I admired him and trusted his judgment, so I asked him questions about his experience with the program. He only had good things to say.
As I've quickly learned, the program has great professors, engaging live sessions, and networking opportunities. He also emphasized his ability to work 50-hour weeks and still balance his schoolwork.
The program allows you to curate your schedule to fit your timelines, responsibilities, and goals. I still wanted to look for jobs while in school, so the flexibility was an incredibly alluring factor for me.
New School and New Job
During the application process, everyone I interacted with from the program was enthusiastic, kind, and well-informed. I got the feeling that I could foster relationships across courses and cohorts, and that has been a goal of mine. After deep consideration, I crossed out my other options and decided to continue my education at UC Davis.
Amazingly, soon after I was accepted into the MBA program, I also received a job offer. I am now working as a Senior Community Associate with Lyft.
At Lyft, I'm able to directly apply the MBA course concepts every day. So, the return on the investment is happening in real-time.
Everything came together at once, so I needed to adjust quickly to balance my schoolwork and my new job—thankfully the transition has been seamless. It's been over a year now and it's lived up to all of my expectations.
Online MBA Program with UC Davis' Reputation
The program features highly-regarded educators, and students benefit from the university's, and the Graduate School of Management's national and global reputation.
The live and recorded lectures are strategically organized and every course instructor I've had has led proactive live sessions, where students openly discuss materials and analyze cases. These meetings are a great place to get your questions answered and learn from other students' experiences—but I've taken them further.
I've reached out to many of my peers for virtual coffee chats, so we could connect outside of the classroom, and they've been pretty successful so far. I've enjoyed meeting as many people as I can while in the program.
Before I started, I didn't realize how much all the support could positively impact my experience in this program. The genuine encouragement from advisors, professors, and peers has kept me connected and engaged throughout my MBA journey.
Since this program is a huge personal investment, I aim to gain as much out of it as I can, and that's the best advice I can give to prospective students.
Whether it's utilizing your available resources, or creating your own method to meet new people, this is a chance to step out of your comfort zone and take the initiative. Everyone's experience and expertise will vary, but you will get out as much as you give to the program.
So be open to what your peers teach you because no matter how much experience you may have, your learning never ends. You'll be amazed at all the hardworking and creative individuals you'll have access to within UC Davis.
Sadly, my grandfather isn't here to see me now, but I know he'd be proud of my work. He'd also love that all his granddaughters already have or are working towards their master's degrees!