Commitment to Community and How to Find Yours
How my energetic personality led to a passion of volunteering.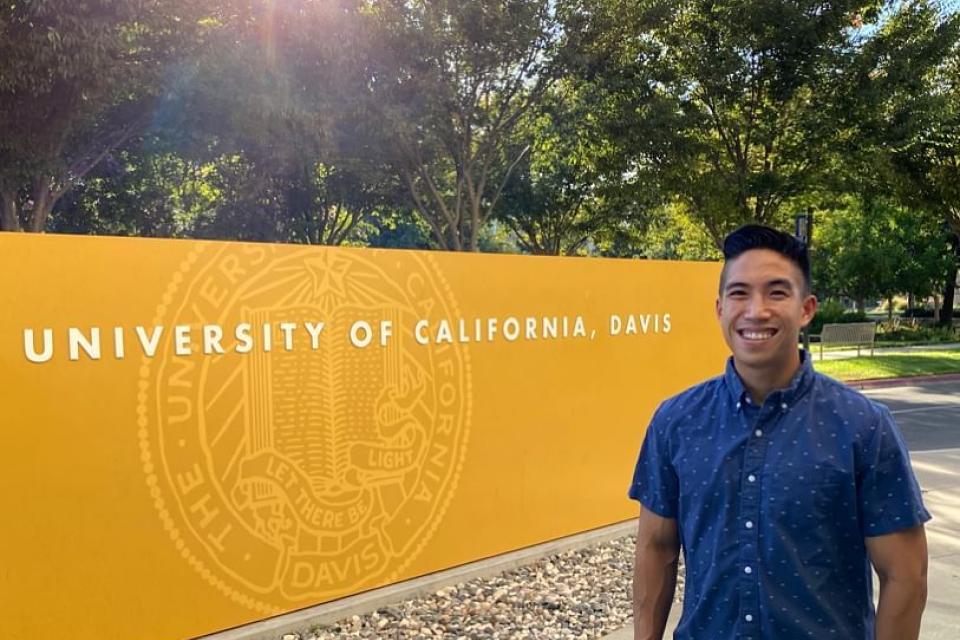 "He's very talkative. Is he always like that?"
This was a common question my parents would get at every parent-teacher conference, field trip, and sports camp as I was growing up. A self-proclaimed gift of gab, I remember waking up in the middle of the night and running to my parents' bedroom just to tell them I had thought of a new topic to discuss with my friends.
I have always had a desire to connect with others, whether it was discussing experiences, common interests, or simply learning something new. However, my career path didn't resemble one of collaboration, until I discovered the UC Davis Bay Area Part-Time MBA program.
Becoming a Double-Aggie
When it came to my career, I could not figure out what I was passionate about, nor a way to apply my energy to help others in the workforce.
So I looked to the path my parents took.
As immigrants from Hong Kong, my parents instilled a strong work ethic in me. Despite having to overcome economic and language barriers to graduate from college, they landed successful careers in engineering and finance. They wanted the same financial stability for me, so they encouraged me to pursue a career in engineering.
Six months after graduating from UC Davis with a civil engineering degree, I moved to Arizona to become a project engineer at a mechanical sub-contractor. While the job was instrumental to my career development, I did not feel a sense of satisfaction or fulfillment.
After a year, I decided to move back home with the hope that it would inspire me to pursue a different career. I came back to the Bay Area and began working as a business analyst at Pacific Gas and Electric Company (PG&E).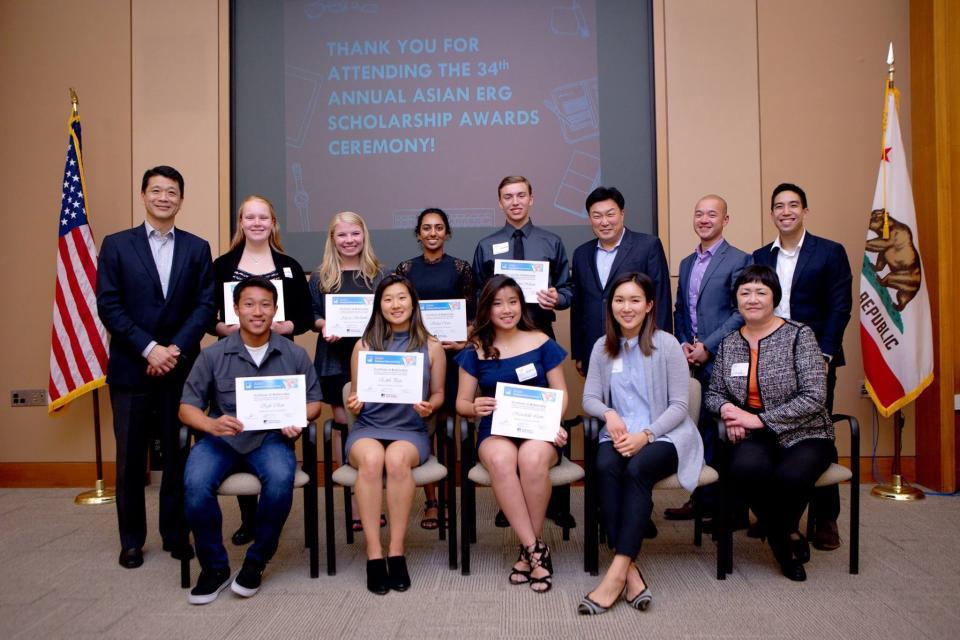 While working at PG&E, I realized my passion: finding motivation for my career growth through helping the community and connecting coworkers.
Through the company's Employee Resource Groups (ERG), I joined the Asian ERG as a scholarship director, where I led the process of selecting high school students to be recipients of college scholarships.
The in-depth process of reading the students' applications, interviewing them, and meeting their families during the scholarship ceremony highlighted and fueled my interest in community support. I enjoyed this work because it enabled me to combine my professional work with my passion for community.
In 2018, I joined Facebook as a financial analyst where I supported Community and Social Impact Partnerships. Managing a financial portfolio no longer became a task about analyzing numbers, but rather my work had taken on a new purpose: a personal avenue to enact societal change on a monetary level.
Working with non-profit organizations showed me that the initial impact may not be easily highlighted in financial forecasts, but evidenced through partners' stories highlighting real impact, for real people around the world—and they were using Facebook's tools and resources to do it.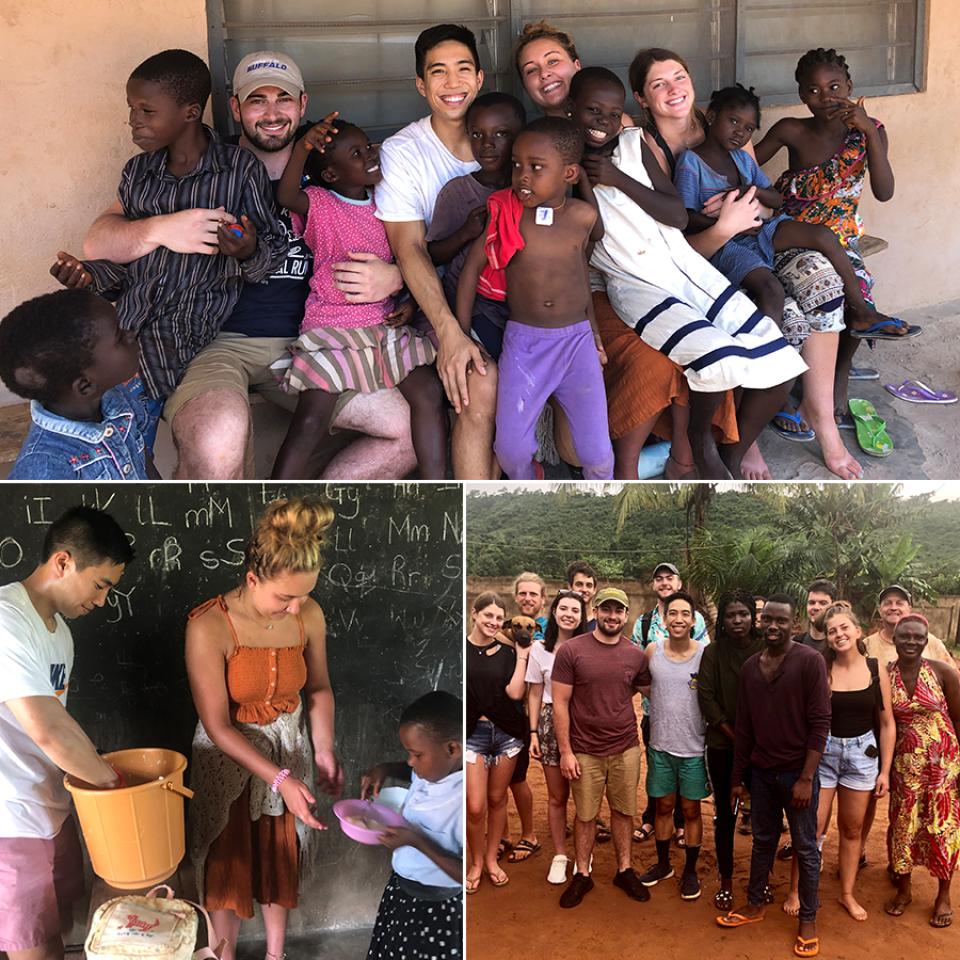 Giving Back as a Volunteer
I was excited to be surrounded by so many coworkers at Facebook who were deeply passionate about working with non-profits. This helped me feel empowered to experience volunteering firsthand.
In 2019, I partnered with International Volunteer HQ on a volunteer trip, spending nine days in the rural region of Accra, Ghana. We teamed up with other international volunteers, and our group's daily goal was to prepare food and serve students at a local elementary school.
Each morning, due to a lack of proper transportation infrastructure, I would walk an hour on rocky, and typically unsafe, dirt roads to pick up children from their homes and walk them to school. It brought me comfort knowing that I could provide safety and comfort to children who would normally walk alone.
My initial goal had been to impact the children's lives, yet through cooking, teaching, and commuting together, I quickly realized how much of an effect they had on my own life!
The innate joy these children possessed, despite their circumstances, made me realize how rewarding it was to touch the lives of others through positive energy, thoughtful questions, and a sincere appreciation for building connection.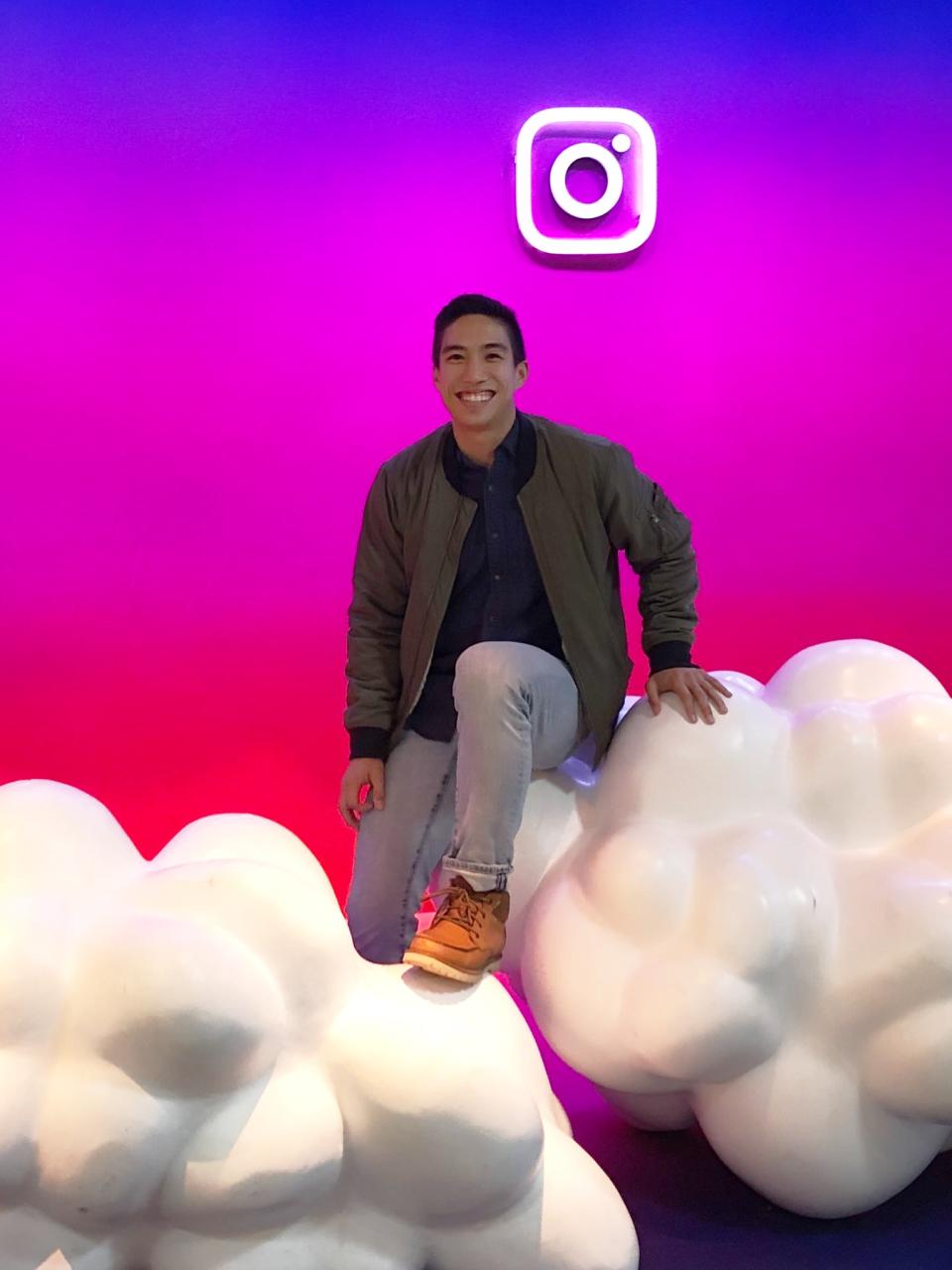 "One of the reasons I applied to the Bay Area Part-Time MBA program was the Graduate School of Management's commitment to building a close-knit community between faculty and students."
Although the program has been virtual the past year, I've managed to connect and build lasting relationships within my classmates. I've discovered that charisma and curiosity are key to building a strong sense of community.
I am also a member of the Bay Area MBA Student Association, which aims to improve the student experience. My goal is to be a liaison between the UC Davis administration and students, and to help others find their voice in raising certain issues or concerns.
I hope through my experiences I can encourage others to explore opportunities in their career to volunteer in the workplace as it has reinforced a greater passion and satisfaction.