"We're only physically distancing, not socially distancing."
MSBA student leader Ana Parra Vera promotes fun, community building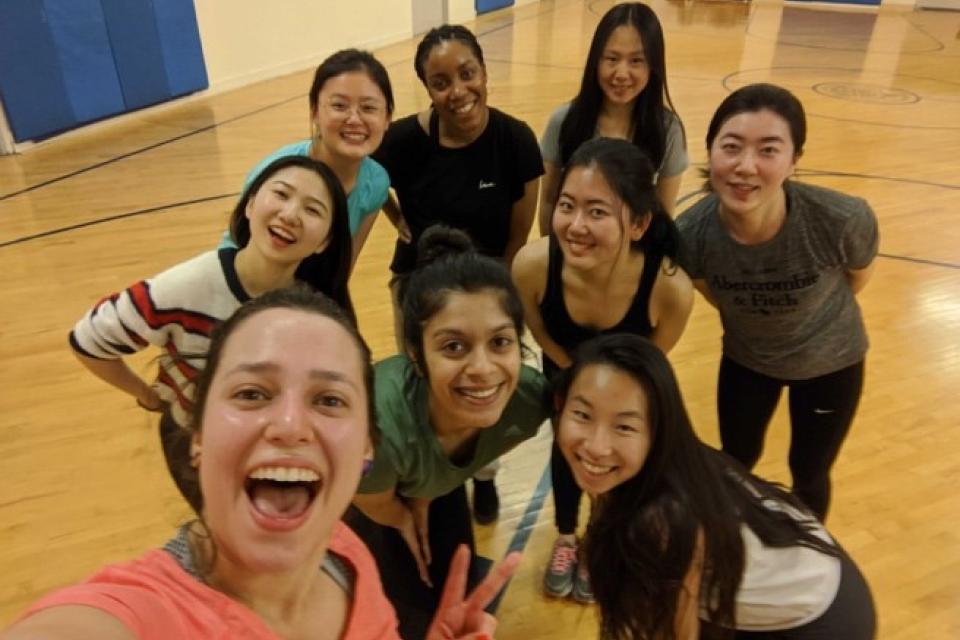 History shows us some of the best innovations have come during economic downturns. That's when resiliency and leadership shine through.
As classes moved online, student leaders in the Master of Science in Business Analytics (MSBA) program stepped up to help everyone stay connected in innovative ways.
Under shelter-in-place orders, Ana Parra Vera teamed up with program staff to increase community involvement. She helped lead the COVID-19 Challenge, which gave students the opportunity to team up on data mining and solutions to help flatten the pandemic curve, and she hosted weekly "Zoom"ba sessions—virtual Zumba classes via Zoom for staff and students.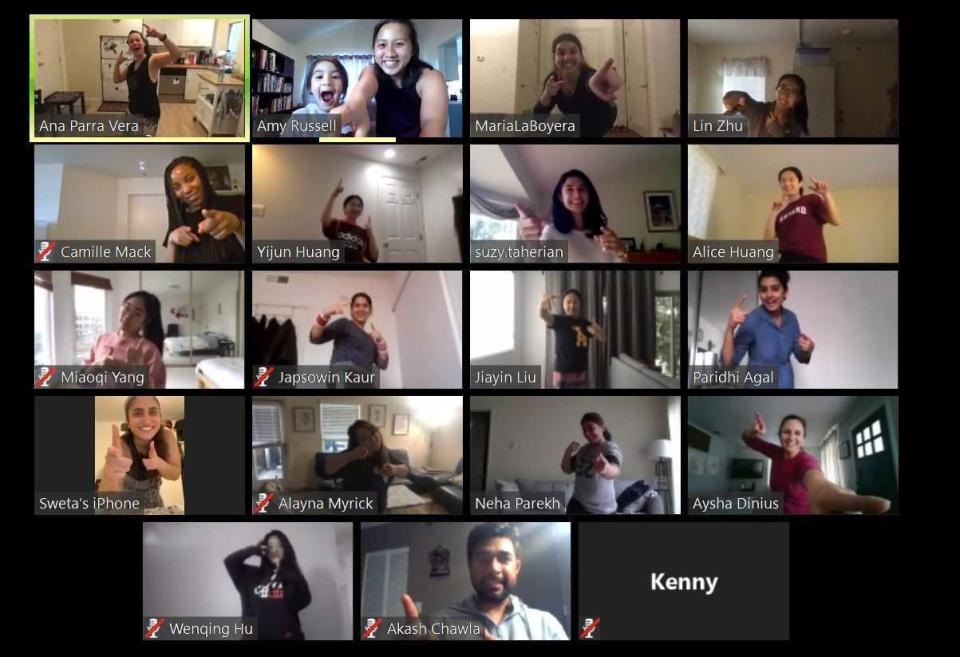 As a fellow student, I asked Parra Vera about her role as an MSBA executive student assistant, her leadership background and her community-building tips to stay connected during the pandemic.
STEM Leadership
Originally from Caracas, Venezuela, Parra Vera discovered her passion for analytics at a young age. She excelled at physics and computer science classes, and she could impress her friends by solving the Rubik's Cube.
She followed her passion to Bergen Community College in New Jersey where she was a member of the Phi Theta Kappa honor society, a tutor, and the vice president of fellowship at Alpha Epsilon Phi. After earning an associate degree, she transferred to Stevens Institute of Technology, where she led diversity and inclusion initiatives.
While at Stevens, Parra Vera cofounded the Transfer Student Association to help those students navigate the transition, and she strived to increase minority representation in STEM classes.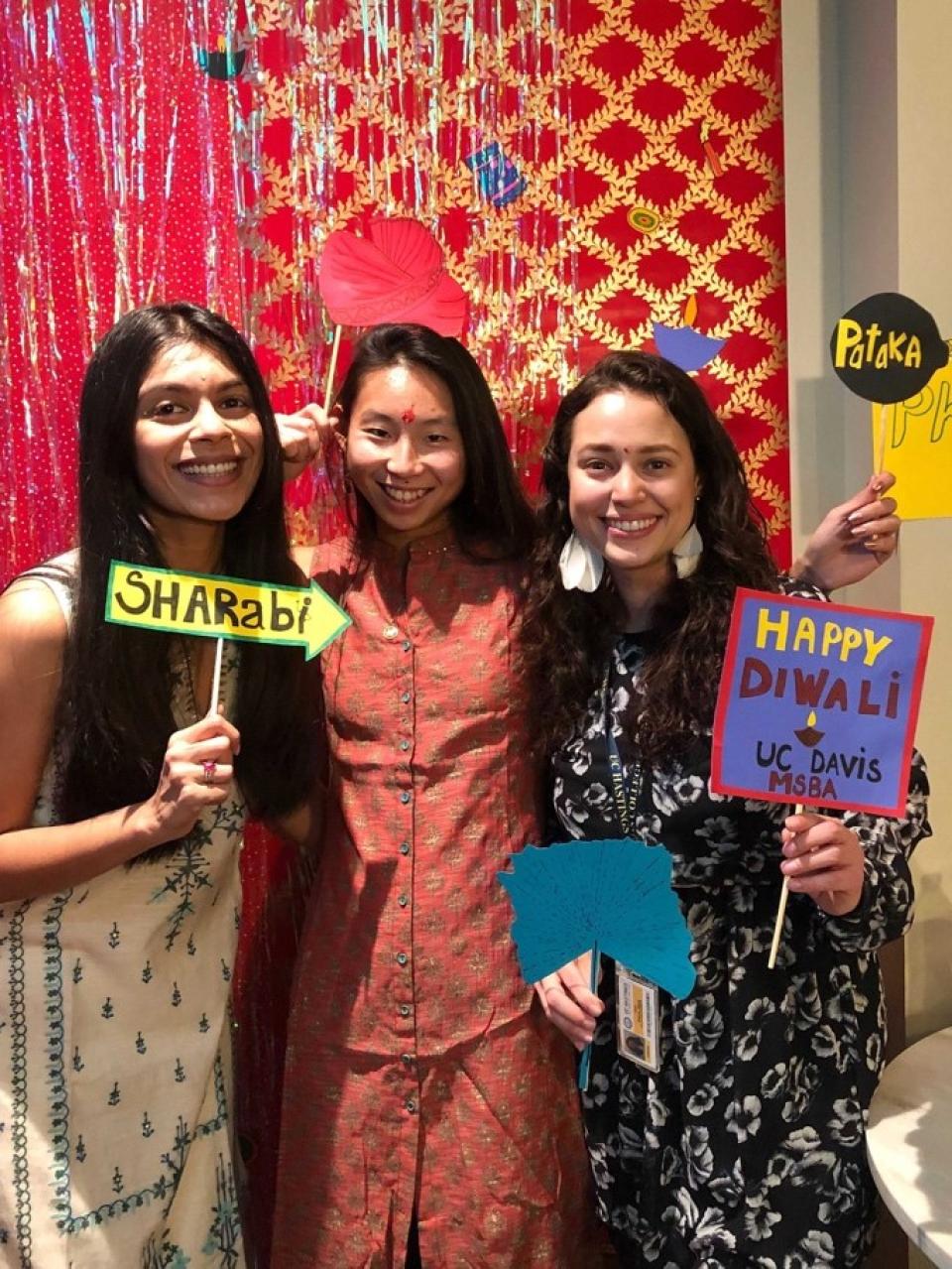 In 2016, she joined the Society of Hispanic Professional Engineers (SHPE) where she worked as the Corporate Outreach Chair to raise thousands of dollars to fund hackathons, and ran events that taught coding to non-technical audiences, including children.
After graduating with honors in computer science, Parra Vera joined a data science team at Putnam Investments in Boston, Massachusetts. She joined the senior level of the Women's Leadership Development Program, where she completed workshops on public speaking, professional network and negotiating.
Last summer, Parra Vera packed her bags and moved from Boston to San Francisco to join the UC Davis MSBA program. She supports recruiting efforts as an executive student assistant.
She also serves on the MSBA Dean's Student Advisory Committee (DSAC), which focuses on community involvement and collaborating on the student experience with the School's leadership.  
Connecting the Community
Parra Vera has been involved in many leadership and community events since joining the Aggie community. She is one of only a few student leaders serving both as an executive student assistant and on DSAC.
She shared these takeaways as a student leader:  
Always listen: Try to create more conversations and be attentive to the thoughts and feedback from your peers. Remember to take a step back and triple-check whether you have considered all students. This helps builds consensus for your ideas and drive further impact.
 
Involve as many people as possible: Community building is not a one-person chore. You need to mobilize all possible resources. As part of DSAC, I actively seek involvement from students, and feedback from faculty and industry leaders. 
 
Try to be a voice for others: In DSAC, members share their personal experiences and concerns they hear from other students. We thoughtfully create visions that incorporate our goals and students' needs.
Reimagining the Student Experience
Although shelter-in-place orders made it difficult to get together in person, Parra Vera and classmates worked out creative ways for us to stay connected.
"We are only physically distancing, not socially distancing."—Ana Parra Vera MSBA 20
As a certified Zumba instructor, she had held weekly lessons for students in the fall and winter quarter. These sessions helped students de-stress and connect.
Parra Vera moved her workouts to Zoom and cleverly rebranded them as Zoom-ba. The virtual workouts also allowed participants from outside of the program and in different geographic locations to join in.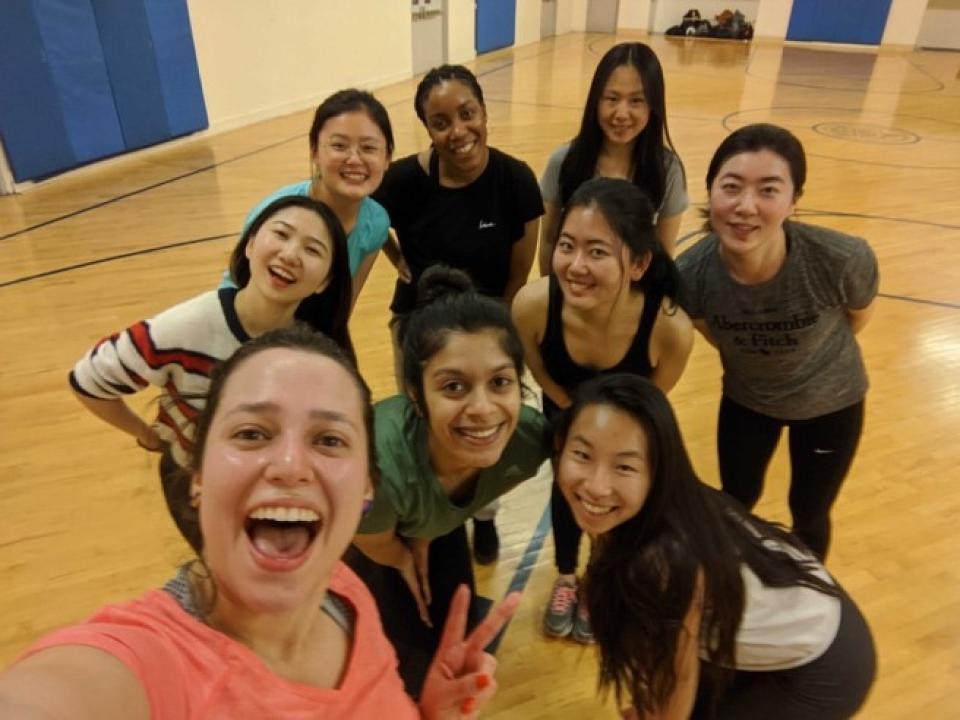 Moving her workouts to Zoom also presented an opportunity to reimagine the annual student-led all-night data hackathon, which was cancelled.
Parra Vera worked in close collaboration with her fellow DSAC members and program leadership to launch the COVID-19 Challenge, an innovative, two-week competition encouraging MSBA and MBA student teams dig into data about the pandemic and put their analytical skills to work toward social good. She was part of a team that helped plan and recruit executives from Google and Affirm to judge the competition. Students developed insights and presented their solutions to a judges. Top teams came away with cash awards, mentorship opportunities and employment referrals.
In the next phase of her career, Parra Vera will use that same positive and creative mindset that has powered community building and leadership to approach a career landscape that presents new challenges.