What's it Like as a Data Scientist at Facebook
5 Questions for MSBA Alumnus Deeptish Mukherjee
Last summer, I graduated from UCLA with a degree in cognitive science with a computing specialization. I was involved in a variety of projects and internships including a hologram startup where I did marketing analytics, and another was a product and business development internship with a Japanese trading company that specializes in energy. 
Through these experiences, I found that I enjoy working on projects that blend analytics and communication. This interest attracted me to the UC Davis M.S. in Business Analytics program to further develop my technical and business acumen.
Starting the MSBA program during the pandemic and making the transition to a virtual environment was definitely not what I had in mind. Nevertheless, the online format did not undermine the anticipation I felt as I met my classmates and have become part of the Graduate School of Management community. 
Even though we have been mostly online, we still have had many opportunities to engage with and expand our network. During orientation, we had networking events with alumni and faculty that helped create the foundation to continue to build on these relationships. I had the chance to speak with professionals from diverse backgrounds, and hear about how they translated their passions and talents to analytics. It gave me an idea of how I wanted to craft my career path and develop my analytical story.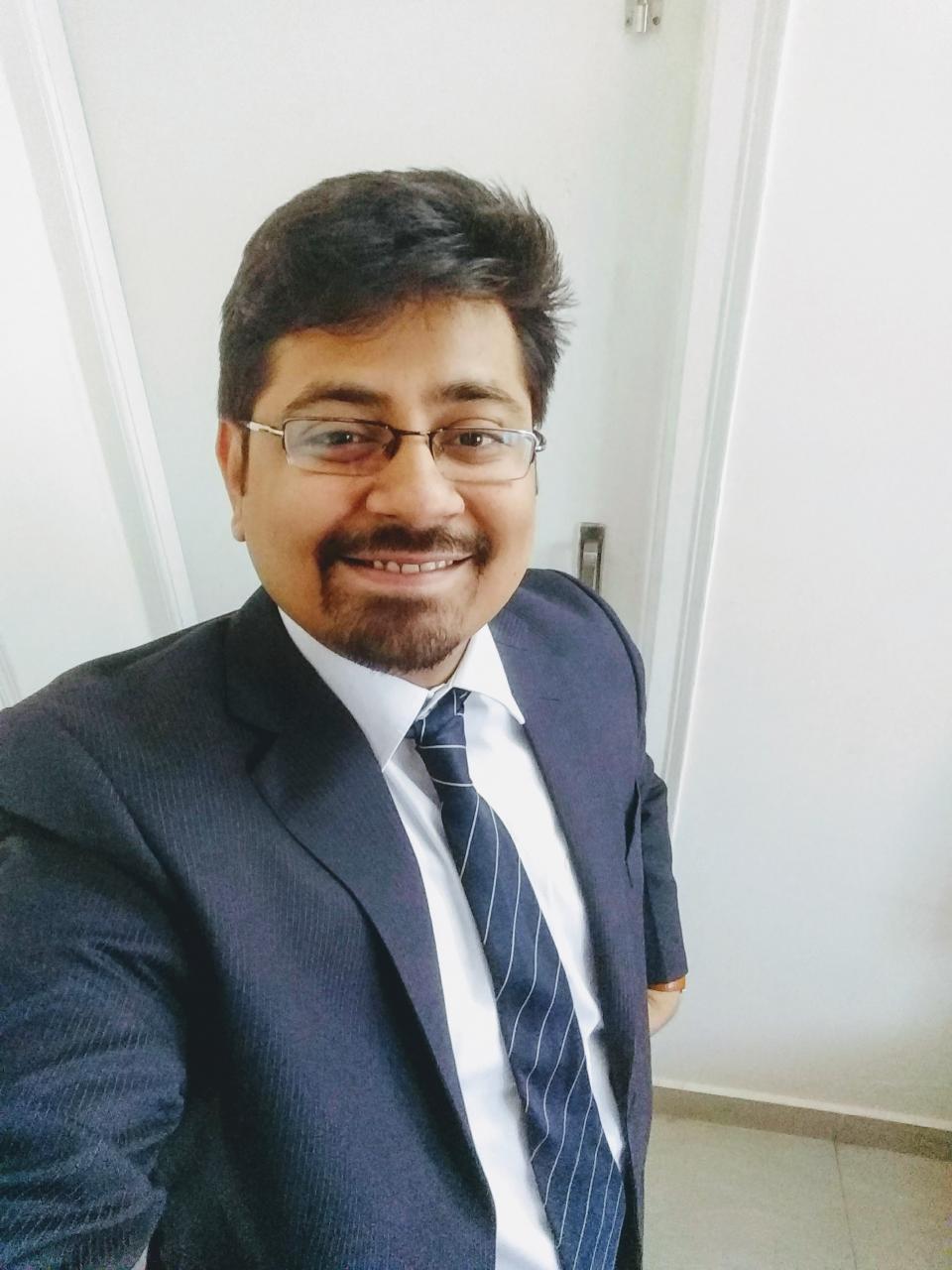 One of the alums I met who stood out was Deeptish Mukherjee, who had come from India to study in the MSBA program. Having graduated during the pandemic, he started at Facebook as a data scientist through their University Recruiting program. I got the chance to speak with him tête-à-tête:
Tell me more about your background. 
I studied electrical engineering for my undergraduate degree in India. After graduating, I joined Mu Sigma, which is a decision sciences firm. There, I worked mostly in e-commerce, websites, digital content streaming—domains that were ensnared in the digital landscape. Mu Sigma had a very data-driven culture, so I had a good amount of exposure to analytics before I started the MSBA program.
My experience at Mu Sigma gave me the opportunity to explore the possibilities of data analytics, and I gained insight into how companies engineer goals and strategies through data. This kindled my drive to pursue a deeper understanding of data science, and helped me see that I wanted to solve more advanced problems that have greater impact.
I wanted to strengthen my technical and theoretical foundations so I can drive advanced decision-making using machine learning, which is what brought me to the MSBA program.
What was the highlight of your MSBA experience?
My experience in the program played a huge part in my career. One highlight of the program was definitely the classes. The professors came from impressive professional backgrounds, and their courses were designed in a way that aligned perfectly with the industry. The concepts we learned in class were fundamental yet practical—enough to well-equip us for our job interviews. My practicum project also gave me valuable product experience that provided a great springboard into the product design and product development space.
What is it like to work in data science at Facebook? Could you highlight some of your favorite responsibilities as a data scientist?
At Facebook, I am part of a team called Bad Experiences. We mitigate people from having bad experiences on Facebook. Essentially, we try to make people feel safe and happy as they go through the content on their Facebook feeds. Our team is cross-functional: I work with other data scientists, machine learning engineers, UX researchers and a product manager. The UX researchers distill relevant information from qualitative and quantitative research for the rest of the team, and the data scientists turn them into actionable insights that have real impact. 
As a data scientist, I do analysis that helps me bring in a feature that can go into a neural network so the model output changes for the better. I work closely with the machine learning engineer to design experiences to figure out how these changes occur, and the experiment results would then inform feature selection and help us find creative ways to make the model better. It's all a very iterative process, and to me, this is what data science essentially is.
I really enjoy working with the people at Facebook. Their work ethic is awesome, and everyone is self-driven. There is a lot of trust and autonomy; it is entirely up to me how I plan my day to meet my project goals. It could be a bit daunting at times, but there is a great support system at the company.
Any advice to share on job search and recruiting during the pandemic? 
I feel like I might be the worst person to be giving advice about this: I was very fortunate that Facebook was the first and only company I interviewed for thanks to the exceptional support of one of our program alumni. So I consider my scope of experience in recruitment quite narrow. 
On this note, I do recommend cultivating your network and connecting with alumni from your school or other industry connections. Look to form meaningful relationships to see not only where they can help you, but also if there are places you can be of support. Learn from them about their process, and if you make a great impression, hopefully they will be comfortable helping or referring you. A great referral from someone who is your advocate is priceless in all times, but especially in a pandemic.  
Another tip: If you choose to seek employment early (in winter quarter), apply for roles that are meant for new university graduates. The hiring timeline for these roles is not based on a just-in-time basis, so it would work better for those who choose to recruit early on.
Other roles would most likely hire on a just-in-time basis, which may mean that they would expect an earlier start date that would conflict with the MSBA program.
Also, don't be discouraged by rejection. In recruitment, it's important to know how to handle (the occasional) disappointment. It's actually all about fit; your skill set may not be what the employers were looking for, and that's totally fine. There are roles that are good fit for you, and there are roles that are not a good fit for you. 
For example, I am not a great Python programmer, yet my interview with Facebook went really well because there were certain things that they were looking for, and those things also happened to be things that I was good at. I'm sure there are a lot of other roles out there that I'd be terrible at! Focus on your strengths, and capitalize on them. Ultimately, the job that you get will most likely be the one that you are really well-suited for. 
What is one thing that most people wouldn't know about your career journey?
I was awful at my job in the first six months of my professional life. But, I got better over time. I think people could get worked up about the fact that things are not going the way they had envisioned. But most of the time we don't have a realistic idea of what is good and what is bad. When I first started working after earning my undergraduate degree, I used to think I was underperforming—and I probably was. But putting in the effort matters! Even if you feel unqualified at times, don't underestimate your resilience. Just relax, take a deep breath, watch a movie, play the banjo and get to it again. Understand that you're not going to create impact in one day—it's going to take time, effort and constant learning.