Why I Got Involved Beyond the Classroom
Full-time career, part-time MBA student, ambassador and student leader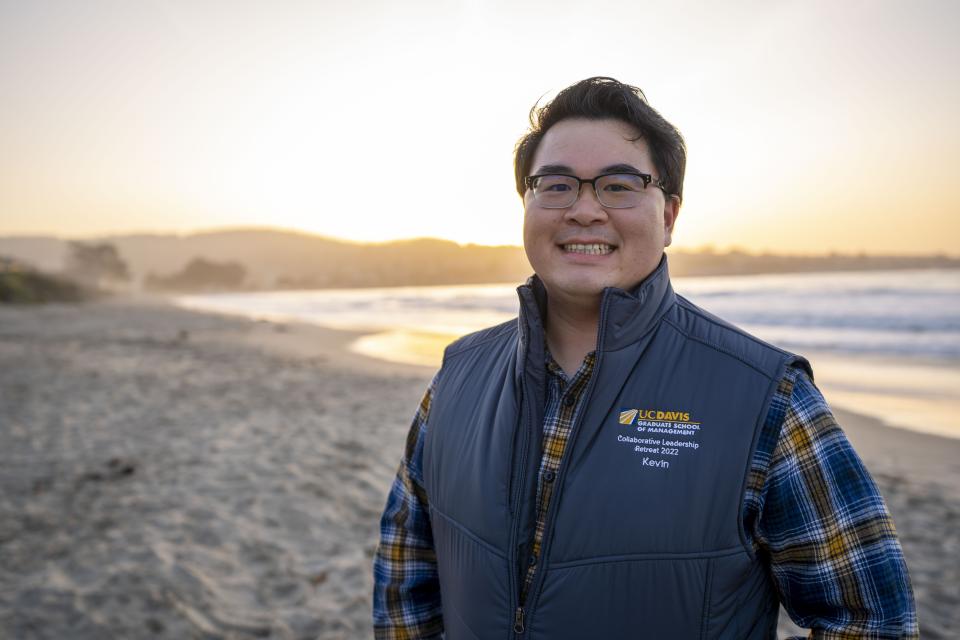 Who needs to get involved with extracurricular activities on top of a full-time job and part-time MBA program? Well, I do. Alongside many of my fellow classmates who are dedicated to making an impact beyond the classroom.
If you are a prospective student researching and applying to MBA programs, you should figure into your decision-making the overall student experience, and extracurricular and leadership opportunities beyond the classroom.
For many of us, getting involved is not just another activity we can check off on for our resume or add to our LinkedIn page. Serving as a student ambassador for the Bay Area Part-Time MBA program, or any of the programs at the UC Davis Graduate School of Management (GSM), gives us a chance to connect with each other and help make a positive difference together.
For me, volunteering started long ago. But first, let's look at how I got here.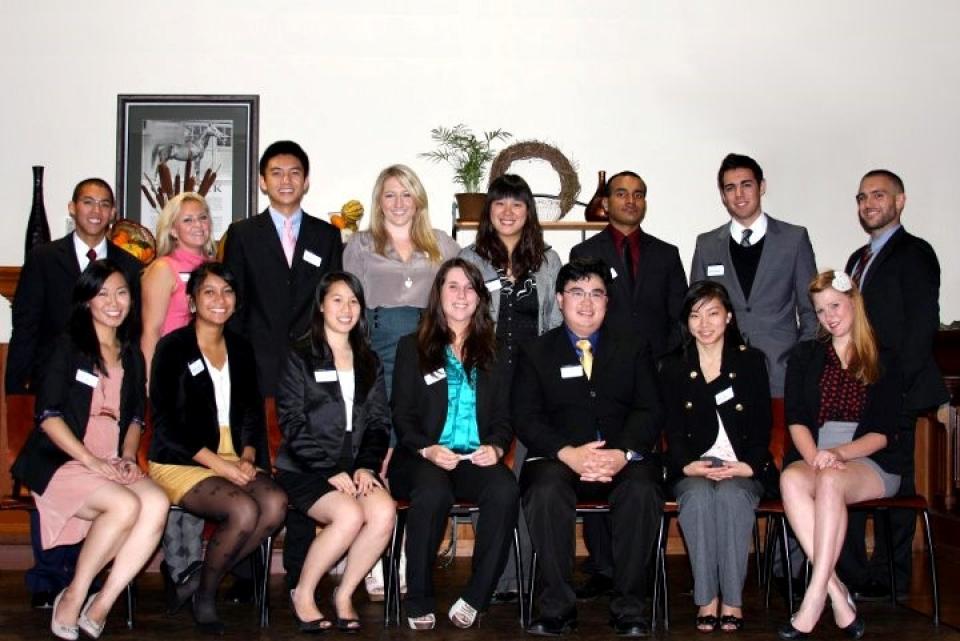 Making Connections
Before joining the UC Davis Bay Area Part-Time MBA program, I earned my undergraduate degree from UC Davis, double majoring in political science and East Asian studies. Since graduating, I joined the Surplus Line Association of California, a not-for-profit trade association that works as an advisory organization to the California Department of Insurance and assists its members in complying with California's surplus line laws and regulations.
Having worked my way up from leading a small team to leading diverse talents across a department, I knew the Part-Time MBA program in San Ramon was the next logical step in reaching my academic and professional goals. What made the UC Davis MBA program appealing was its highly collaborative culture, accessible faculty, and being able to network and study with students from diverse work experiences.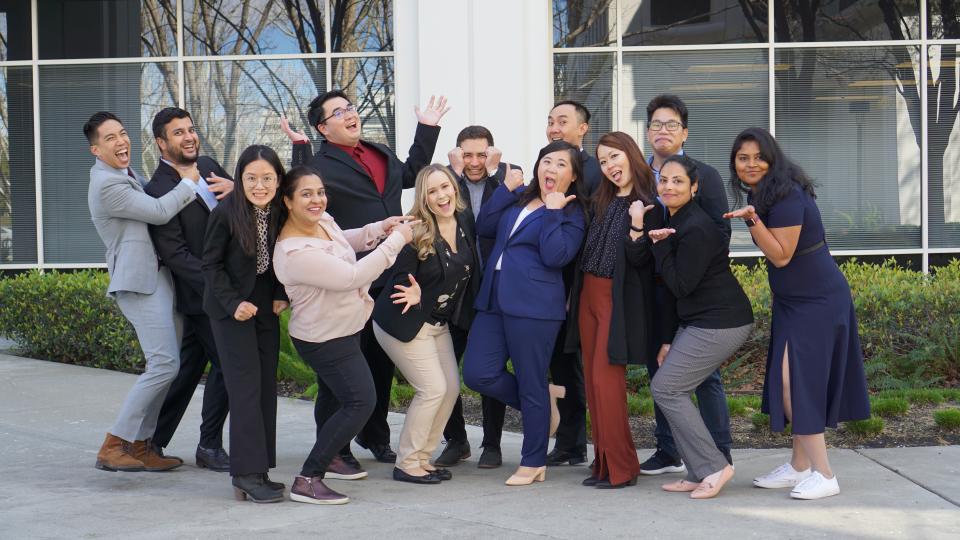 After attending the program's orientation, I immediately knew that I wanted to get more involved beyond the classroom, as I had done as an undergrad Davis. This drive is why I joined the GSM's Bay Area Student Association (GSMSA BA).
Finding Events
As an undergrad, I was heavily involved with Picnic Day, UC Davis' annual open house event. I enjoyed working with other students and members of the UC Davis community to help as the event came together. Those memories and experiences reminded me why I should get involved with the student association in the MBA program.
Having transitions back to in-person classes and back together in San Ramon, one of the GSMSA BA's top goals this year is to help facilitate more in-person events and get students more involved with the program:
In-person events: Many students, including myself, missed the experience of meeting in person inside and outside the classroom. Over the last few months, we've put more events together to bring students closer through happy hours or to provide job opportunities for graduating students through numerous networking opportunities.
 
Getting involved: Many students missed being a part of the School's community throughout the pandemic. We're actively looking to provide opportunities for students to participate in student organizations, like the GSMSA BA and other clubs and organizations we have here in San Ramon. Check out more about our clubs here.
More Than Volunteerism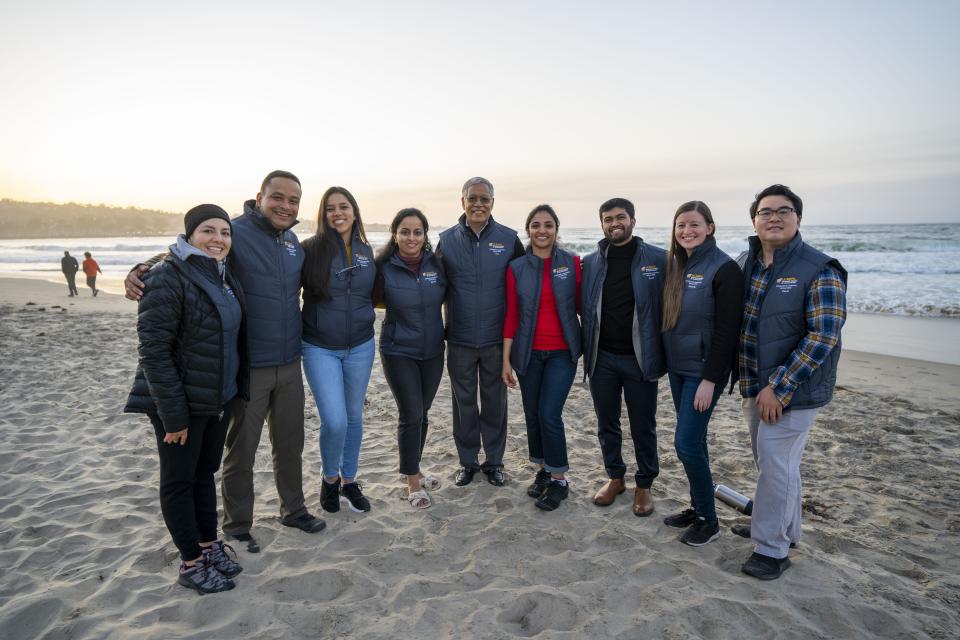 Being part of this student organization has been more than just volunteer work. I know the value I've added to my MBA experience, and for my cohort. It allowed me to have an incredible opportunity to work directly with the School's staff and dedicated students to support and improve our MBA experience.
This experience has given me a chance to work with students in and outside of the classroom and has allowed us to further develop our leadership skills. The experiences I gained from class and being part of the student association will help me become a better leader in the workplace.
As the year comes to a close, I'm looking forward to adding a few more events to the calendar to reconnect with my classmates and meet new students. I hope to see you there.