Professor Hemant Bhargava Recognized among Top 100 Academic Data Leaders in the World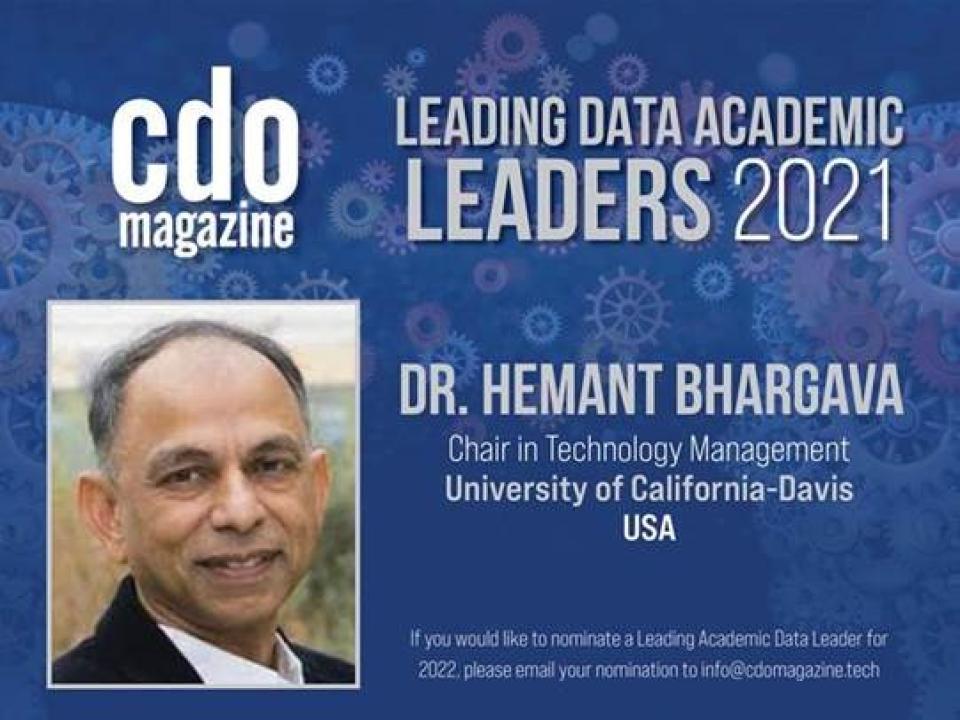 Graduate School of Management Professor Hemant Bhargava, director of the UC Davis Center for Analytics and Technology in Society, has been named among Chief Data Officer Magazine's 2021 List of Top 100 Academic Data Leaders. Bhargava is the only academic from UC Davis included on the list.
Bhargava holds the Suran Chair in Technology Management and he was a co-founder and founding director of the UC Davis Master of Science in Business Analytics degree program. His most recent research focuses on the use of analytics and technology in society, especially health care, media and entertainment, and platform businesses.
"These outstanding academic professionals are leading the way with innovative ideas leveraging data and analytics," editors of the magazine wrote. "They are using their talents to provide true value and real-world results."
Chief Data Officer Magazine grew out of MIT's annual Chief Data Officer and Information Quality Symposium (MIT CDOIQ), led since 2007 by the MIT Sloan School of Management, in partnership with the International Society of Chief Data Officers (isCDO) and ComSpark.