UC Davis Online MBA Debuts in Top 20 of Poets&Quants 2023 U.S. Rankings
Annual ranking highlights the best MBA programs delivered online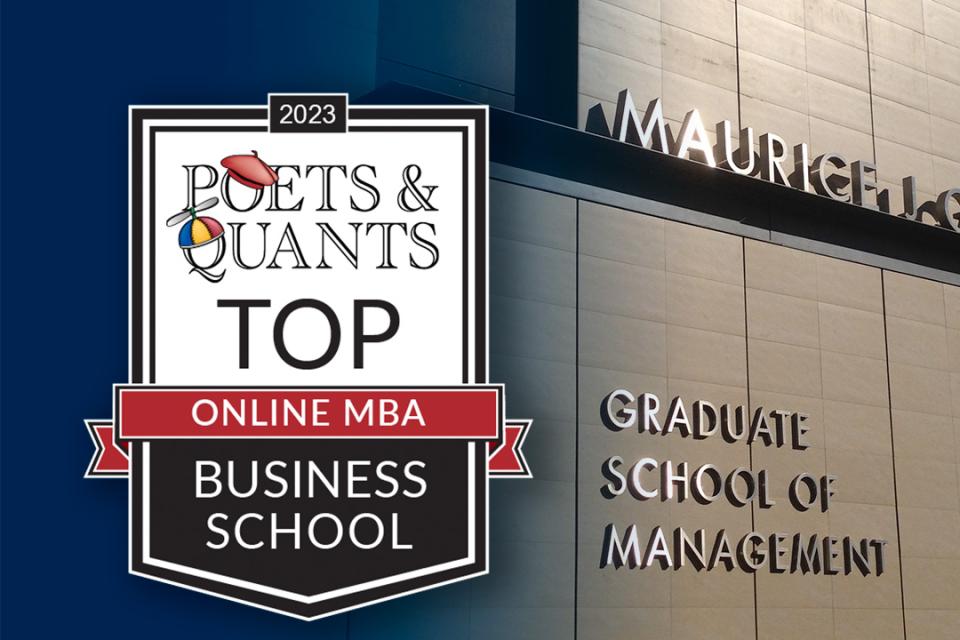 The UC Davis Online MBA program, the first and only online MBA in the University of California system, has been ranked among the top 20 in Poets&Quants 2023 list of "The Best Online MBA Programs in the U.S."
In addition, the UC Davis Online MBA program was rated:
No. 1 among online MBA programs on the West Coast that students would recommend to a colleague, friend or family member.
No. 2 for satisfaction with in-person meetings and residentials.
No. 2 for the level of satisfaction with the ability to participate in and learn from doing presentations in the program.
Poets&Quants, a leading online platform for business education news, released its sixth annual list of top online MBAs on November 15, 2022. This was the first time UC Davis submitted information to Poets&Quants for ranking purposes.
"It is gratifying to be recognized as one of the top-20 online MBA programs, having entered this arena only about three years ago," said Dean H. Rao Unnava. "The ranking is a testament to our focus on providing high-quality educational experience to our students, both in and out of the classrooms."
The UC Davis Online MBA program debuted at No. 20 with a score of 89.08 of 100 points. Poets&Quants ranked 50 programs.
Launched in fall of 2019, the UC Davis Online MBA program now has nearly 500 students from more than 15 states and 200 alumni. It is one of four MBA formats offered at UC Davis, which include nationally ranked Full-Time MBA in Davis and Part-Time MBA programs in Sacramento, Calif. and the San Francisco Bay Area in San Ramon.
Methodology
Overall, Poets&Quants based its sixth annual online MBA ranking on three core dimensions:
Admissions Standards

UC Davis Online MBA ranked No. 18 with 78.64 points

Academic Experience

UC Davis Online MBA ranked No. 32 with 91.13 points

Career Support

UC Davis Online MBA ranked No. 19 with 83.14 points
Admissions standards come from a school survey, while academic experience and career support come from an alumni survey. Among the 50 schools to participate, Poets&Quants sent an alumni survey to 7,469 graduates. Of those, 1,351 responded for an overall response rate of about 18% — the same response rate as last year.
Learn more about the Poets&Quants 2023 Rankings and read the methodology.
About Poets&Quants
Poets&Quants is the leading resource for complete coverage of graduate business education. It feature multiple tools and authoritative content, including consolidated B-school rankings, news and in-depth features, videos, podcasts, two searchable directories, and events, empowering its community with information needed to make decisions along their journey from pre- to post-MBA.