A Social Impact Lens for Entrepreneurship
Insights from Warby Parker CEO Neil Blumenthal and Blackstone Group President and COO Jon Gray
I come from a household of six people and 24 eyes—everyone in my immediate family, including my four-year-old sister, wears glasses.
Growing up, my frames were usually purchased from the optometrist office and had price tags in the hundreds; they were easily the most expensive thing I wore. I am fortunate that my parents' company insurance covered lenses and frames, but not everyone with impaired vision has that access to care. 
Early in college, a friend told me about Warby Parker. They sell thoughtfully designed prescription glasses and cultivate a business model that donates glasses and eye-exam training to communities in need. This company rejects the notion that you have to get really rich first before giving back. They are often cited as a visionary (get it?) brand, making social impact while achieving financial success. 
On November 8, 2019, Julie Xu, Jolee Nieberding-Swanberg and I found ourselves a few feet away from Neil Blumenthal himself, the co-founder and CEO of Warby Parker! He was joined onstage by Jon Gray, the president and chief operating officer of Blackstone, for the keynote address on Day 2 of the LaunchPad Propel event. This student entrepreneurship conference was hosted by Blackstone LaunchPad Powered by TechStars; we were honored to be one of four teams representing UC Davis.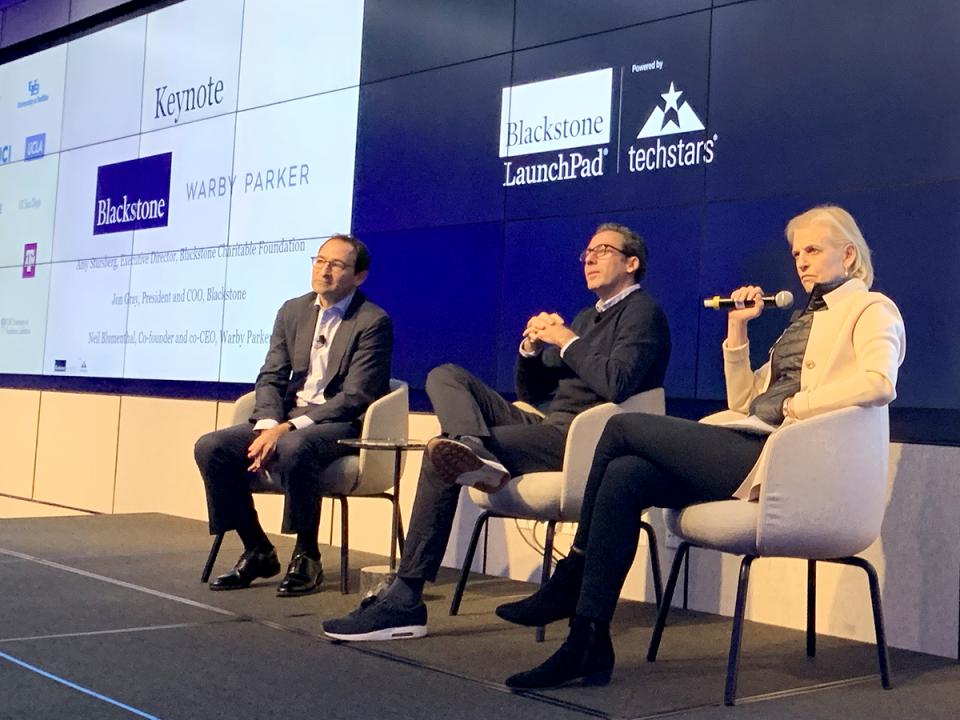 Since 2018 Julie, Jolee and I have been working on Sorbit, a project seeking solutions for the waste generated by disposable diapers. We came to Propel to learn from mentors and connect with other student entrepreneurs from around the country. We founded our company based on wanting to enable environmental sustainability and were especially curious about how to translate social impact into a viable business. 
From Neil and Jon's discussion, we learned some good points:
Keep Your Eyes on Your Values
Decide on and act from your values from the beginning. One of the fellow students in the audience asked, "how do you scale up vision?"  meaning, how do you make sure the passion and cause behind why a company was started is sustained when it grows? Neil emphasized the importance of defining values from the beginning, especially if you want to give back to the community in some way.
By integrating the social impact goal(s) into the foundation of the business's identity—even as the people in the company inevitably shift over time—the company's actions will continue to be measured by that goal. 
Values can be fun too. Another example that Neil provided is Warby Parker's value of injecting fun and quirkiness in all they do. For example, instead of the classic office holiday party, the employees dress up for a yearly, costume-filled Halloween Party.
Cultivate a People Centered Framework
If you are building a team, make sure people are in positions and given opportunities to grow. If you are developing a product or service, ask people what they want. For example, although they weren't the first company to provide online retail for glasses, Warby Parker made it much more attractive by identifying the factors that prevented online orders. They conducted surveys and found that a main reason deterring people was the ability to try the frames on. This informed Warby Parker's famous free try-on-at-home program.
Jon also spoke about the value of the people who support you in your own life. 
Life and work are hard! And going through the mountains and valleys with friends and family is infinitely more rewarding and sustainable then going it alone. 
For Sorbit, our first iteration of a solution to diaper waste was a prototype of a biodegradable diaper. We envisioned a lifecycle in which materials could be sourced from agricultural waste and composted after use.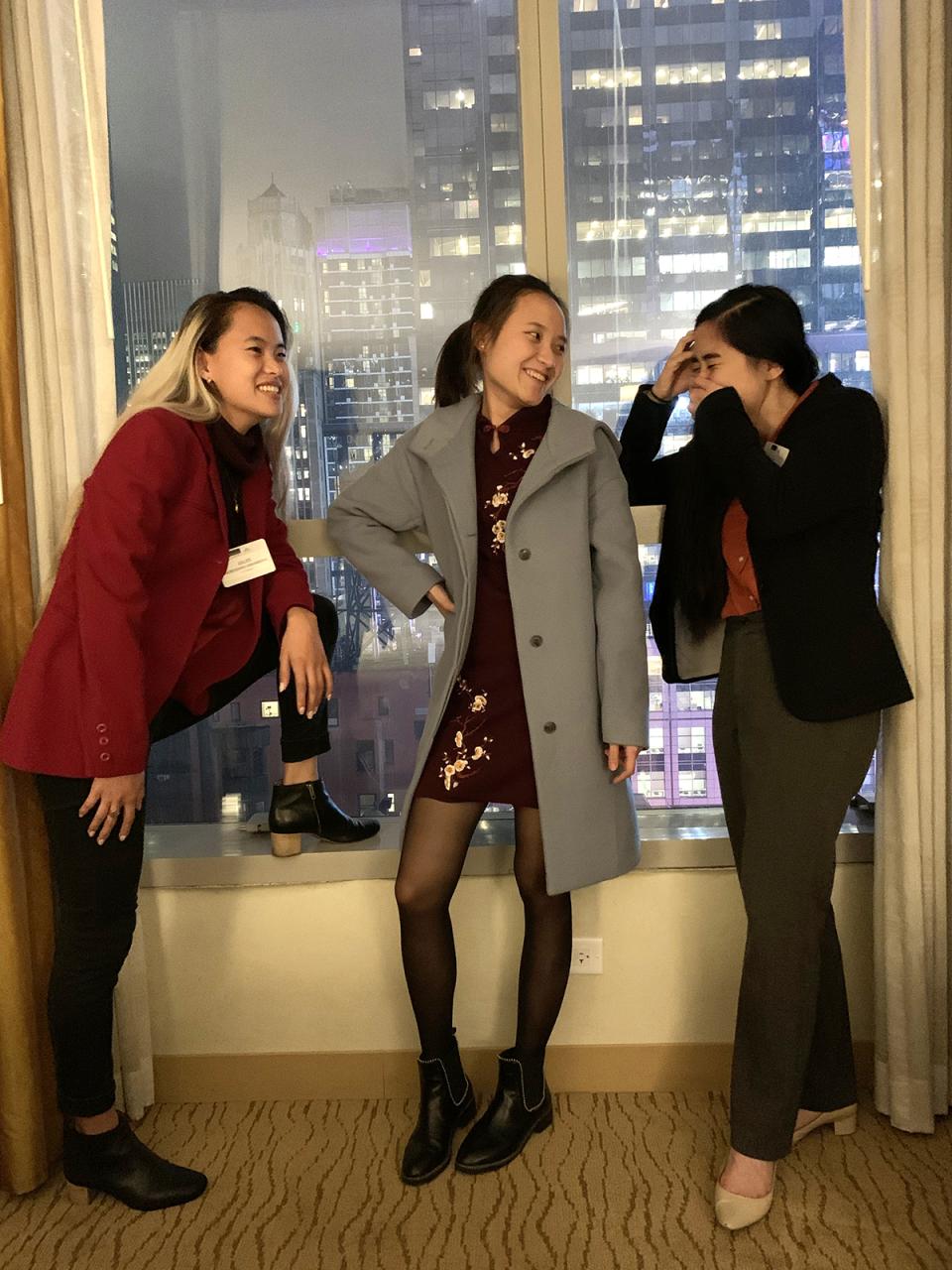 However, as we evaluate the limitations of our undergraduate technical expertise and continue talking to parents, we are noticing other pain points that could be solved with something other than a physical product. Some parents have talked about how it feels pointless to even invest in biodegradable products since the waste management system is set up so that most things go to landfill anyway. Other parents have noted factors for using cloth diapers, like hard water, access to a washer or dryer in an apartment complex, or what types of products daycares will accept. 
With these thoughts in mind, we will continue to define our values and base our endeavors on human experience.
We could say more about our time in New York and we'd be happy to answer questions if you are curious! Email us if you want to connect. Thank you for reading! 
****
Sorbit won a $250 competition award and a 500 Venture Well / TEAM BioInnovation award in the November 2018 Little Bang! Poster Competition.