100% Placement: All 2022 MPAc Grads Land Offers from Top Firms
New alumni report record-setting average starting salary over $72K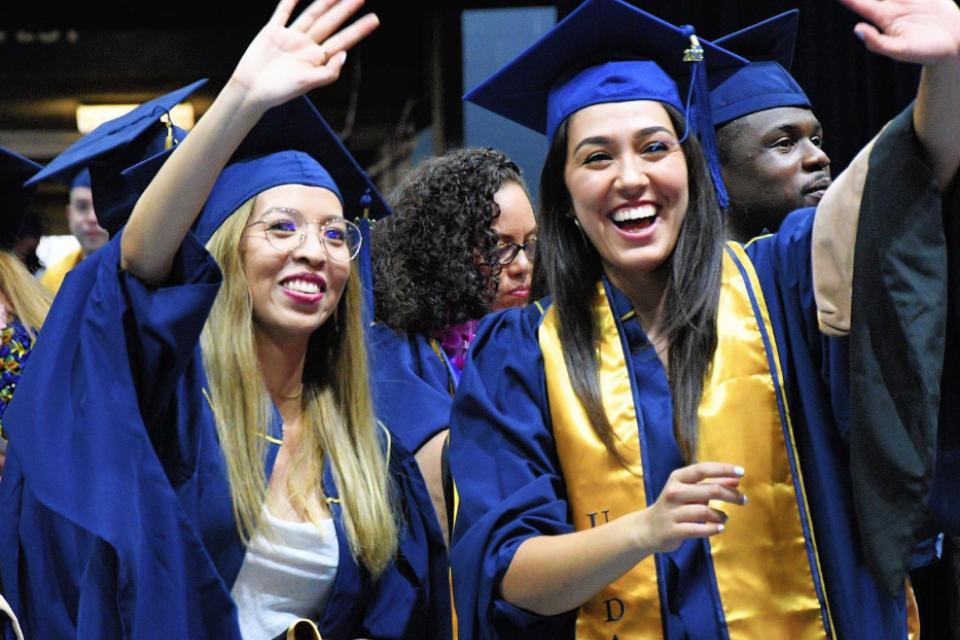 Less than three months after graduating from the Master of Professional Accountancy (MPAc) program, every job-seeking member of the Class of 2022 has secured a career offer.
Our 100% placement rate speaks volumes about the reputation of our programs and the quality of our students.
Our Class of 2022 accounting graduates also enjoyed record-setting average starting salaries of $72,318.
With head-start programs like our annual Meet the Firms event, held during our week-long new student orientation, many students secure offers even before fall classes begin.
Proven Return on Investment
2022 graduates, three months after graduation
It's wonderful to see continued high demand for our graduates. I'd like to share the list below of Big 4, national and regional firms they will be joining:
PwC
Deloitte
EY
KPMG
Sensiba San Filippo
Campbell Taylor Washburn
Moss Adams
Eide Bailly
Apercen Partners
BDO
The Wanderlust Group
I invite you to learn more about the MPAc program.