Building Community, Inspiring Connections and Engaging Corporate Partners
My first 100 days as senior assistant dean for student affairs at UC Davis GSM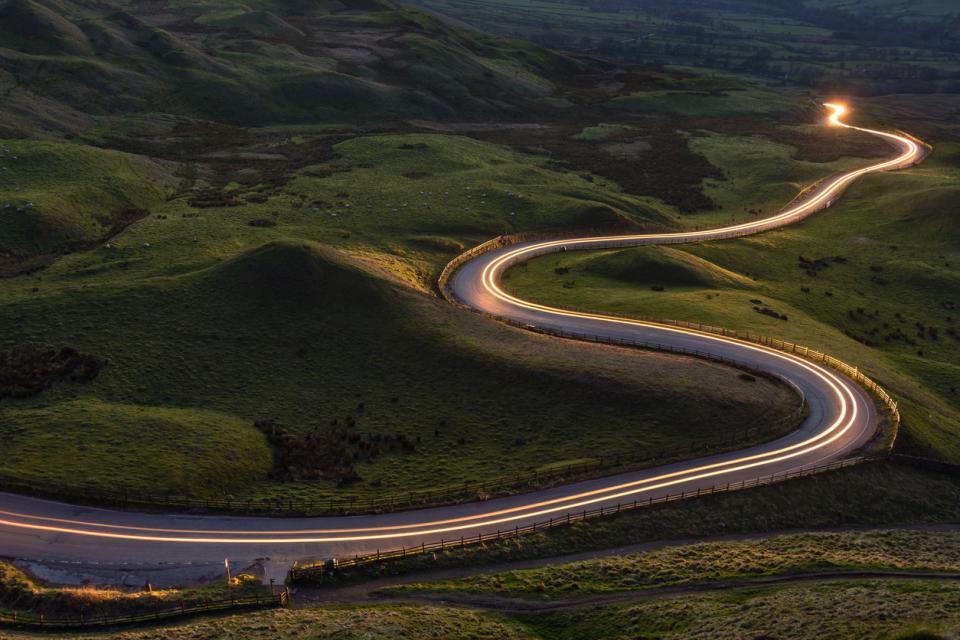 I've been so fortunate to have found the perfect spot for my academic studies, career and place to develop warm friendships—UC Davis.  
I earned my undergraduate degree here many years ago and had an amazing experience as a scholar athlete. I then enjoyed a rewarding career, returning about 12 ago to join the Graduate School of Management (GSM). I worked in a wide range of roles and received my UC Davis MBA along the way. 
It's been an incredible journey.  
Why? Read on . . . 
Spotlight on the Student Experience 
Just over three months ago, I was delighted to accept a promotion to become senior assistant dean for student affairs at the Graduate School of Management. In this role, I oversee admissions and the graduate business student experience in our MBA and Master of Science in Business Analytics programs. 
Since I joined the GSM community and admissions team back in 2010, I've taken on increasingly more responsibility, earned my UC Davis MBA in 2015 in the part-time program while moving up, and then was named executive director of our MSBA program. 
During my first 100 days in my new role, I continued to oversee our MSBA program while we conducted a nationwide recruitment to take the reins. We now have an incredible new MSBA executive director, Eric Duarte-McDermott, who brings deep leadership experience in higher education and at peer business schools. 
I'd like to share several highlights of my first 100 days in four areas: 
Connections
What makes the UC Davis Graduate School of Management community special are the incredible people. From students, faculty, staff, alumni and corporate partners to the many guests who visit to share their expertise. I've met so many inspiring, generous and talented people deeply devoted to our collective success. I've spoken with early career to C-level alumni eager to lend career advice, mentorship and guidance to students.  
 
I've met students from all over the world who are investing in themselves to become collaborative leaders and innovating at the companies they work for or launching game-changing ventures. Some step away from thriving careers to earn their degree while others balance their academic pursuits while continuing to work full-time. Some are parents, or taking care of parents, while others are transitioning from the military or completely switching careers. I have also had the great privilege of connecting with many faculty and staff who are passionate about educating and supporting students and the larger community.  
Corporate Partners
It takes a village. We're lucky to have incredible relationships with top companies that support our programs and students. Just before I started in this new role,  Professor Ashwin Aravindakshan, the academic director of the MSBA program, had the opportunity to meet with executives with Z by HP, which seeks to invest in the future of education. They have been struck with our MSBA program success, as well as shared values to the community and pledged $100,000 to help fund student scholarships. The Z by HP team and Google Cloud team also will sponsor this year's annual UC Davis Aggie Hack that attracts students from across the Graduate School of Management.  
Paying it Forward
I've been helped by many mentors, colleagues and friends during my journey and enjoy paying it forward by sharing my insights and lessons learned at industry conferences.   
Most recently I had the opportunity to partner with a colleague from the University of Florida to speak at the Association to Advance Collegiate Schools of Business International and Analytics Conference (AACSB AI) to share about the "Competitive Advantage of Developing a Business Analytics Program." The AACSB is over 100 years old and is widely recognized for its leadership in business school accreditation.   
 
I also was part of a lively panel hosted by Quacquarelli Symonds (QS), which specializes in the analysis global higher education institutions. The panel was titled "Application Trends in Graduate Management Education."  
 
This summer, I'll be part of the Graduate Management Admission Council (GMAC) 2023 GMAC Masters Leadership Summit Advisory Group. This summit brings together higher education leaders in graduate business education. 
In each of these engagements, the act of sharing also helped me develop greater expertise, form new connections, and inspired new ideas.  
Creating Future Programming
We continuously strategize on how we can create more opportunities, benefits and valuable experiences for more students.  
 
I'm proud that our team is launching two pilot initiatives to encourage undergraduates to prepare to become MBA and MSBA candidates by helping guide them in their careers and future applications. These pilots are the culminations of the ideas, aspirations and efforts of faculty, staff and alumni.  Our Aggie MBA Pathways Program for undergraduate seniors is now live! Our Aggie MSBA Pathways Program is next up.  
We've been recognized by AACSB for our diversity, inclusion and equity initiatives. And I'm delighted to join mission-motivated colleagues at UC Davis to partner with our fellow UC business school colleagues on the Summer Institute for Emerging Managers and Leaders (SIEML). This collaborative effort offers an immersive business and career leadership experience for sophomores or juniors at an HBCU (Historically Black College and University) or HSI (Hispanic Serving Institution), who might consider graduate business education in their future. This team also launched this year a California Leadership Institute designed for students studying at California schools, which we have enjoyed supporting. 
I'm eager to continue connecting and building our community. I'm excited about teaming up with my colleagues to create new opportunities and innovative programming, including new graduate degree programs both online and in-person, courses that lead to certificates, and other initiatives at UC Davis that would open business education to many more students.